The BEST ТНТ Shows
The top 3 shows on ТНТ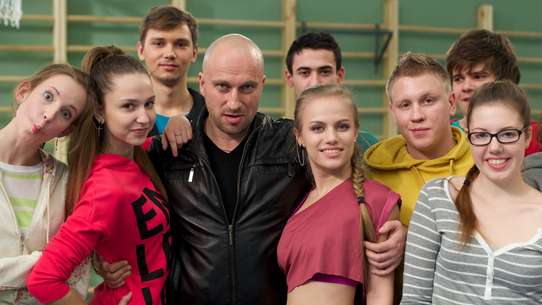 #1 - P. E. Teacher
Retired mobster tries to get back in business by making friends with the kid of his ex-boss. To do so, he must became PE teacher in kid's school.
370 votes
View Episode Rankings
#2 - Realnye patsany
Realnye patsany can be described as humorous. The plot revolves around a workplace, buddies, and a TV show. The main genre is foreign. In terms of style, Realnye patsany is a sitcom. In approach, it is realistic. It is set, at least in part, in an urban environment. Realnye patsany is located in Russia. It takes place in contemporary times. Summary: A year ago, TNT broadcaster went on to a bold experiment, whereby a simple perm guy Nick has not got to jail. Severe punishment was replaced with a probationary period, but with one condition: to Nicholas clock operator the charge of TNT.
85 votes
View Episode Rankings
#3 - Interny
Medical sitcom Ivan Okhlobystin about doctors who still do not know how to treat, but know how to make people laugh. The main characters of the sitcom - four interns. They always get into stupid situations, and their leader Dr. Bykov pleasure of watching this. Interns bring to a white heat Bykov helps friend Dr. Kupitman and prevents the head physician of the hospital Anastasia Kisegach.
206 votes
View Episode Rankings