The BEST RÚV Shows
The top 3 shows on RÚV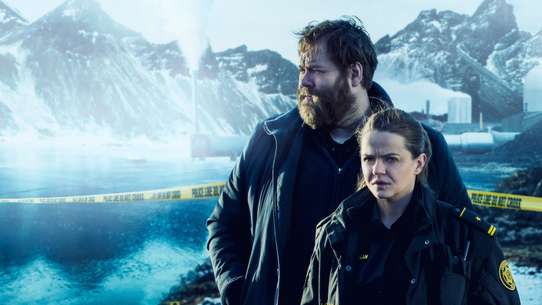 #1 - Trapped (2015)
As a ferry carrying 300 passengers from Denmark pulls into an Icelandic town's small port, heavy snow begins to fall. The ferry can't leave until the storm passes and the main road into town is impassable. A mutilated and dismembered body washes on the shore, an unidentifiable man murdered only hours ago. The local police chief, Andri Olafssun, whose personal life is in shatters, realizes a killer has descended into his town. As word spreads, order disintegrates into chaos as the ferry's passengers and the town's residents realize they are all possible suspects and that a killer is trapped among them.
792 votes
View Episode Rankings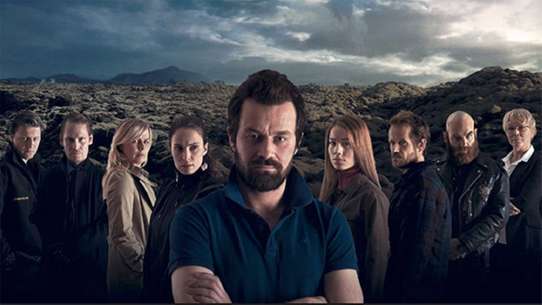 #2 - The Lava Field
When Reykjavik crime detective Helgi Marvin Runarsson is called in to investigate a suicide case on Snaefellsnes Peninsula, the case turns out to be far from simple. Pulled into a sinister trail of evidence, Helgi's own deeply hidden secrets are unearthed. Will Helgi turn a blind eye to murder in order to save the life of his daughter? NOTE: The Cliff (or Hamarinn) is a prequel to The Lava Field.
77 votes
View Episode Rankings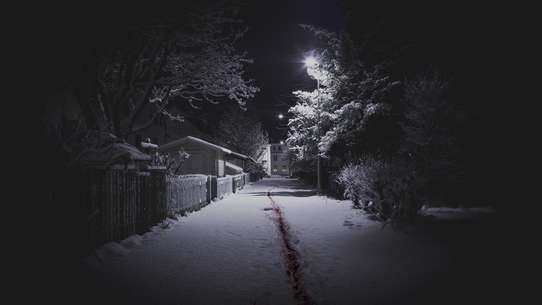 #3 - The Valhalla Murders
An Oslo detective with a painful past returns to his native Iceland to help a dedicated cop hunt a serial killer with a link to a mysterious photo.
330 votes
View Episode Rankings