Young & Hungry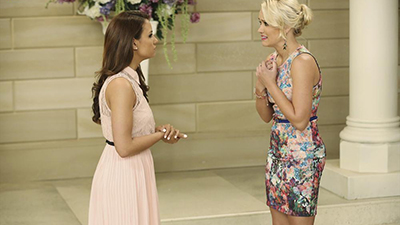 #1 - Young & Thirty (...and Getting Married!) 8.15
Season 1 - Episode 10
Josh and Caroline's wedding is unexpectedly moved up and everyone is freaking out for very different reasons.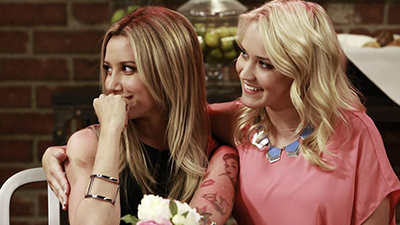 #2 - Young & Lesbian 8.06
Season 1 - Episode 3
Josh and Elliot are desperate to impress editor Logan Rawlings so that she will name Josh to an influential list in her magazine. But Logan is more taken with Gabi, leading Elliot to secretly set the two up on a date in the hopes of securing Josh's place on the list.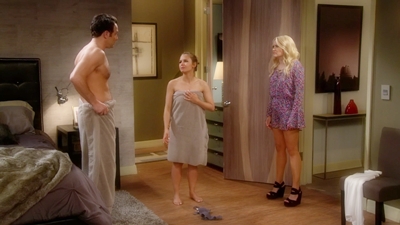 #3 - Young & Screwed 7.99
Season 4 - Episode 10
Gabi, Sofia, and Yolanda have to stay over with Josh while their building is treated for termites. But Josh and Gabi are uncomfortable staying together and try to make sense of an awkward situation. Meanwhile, Alan suggests a weekend getaway to cheer up Elliot, but his destination of choice is Josh's penthouse, making it an even more crowded house.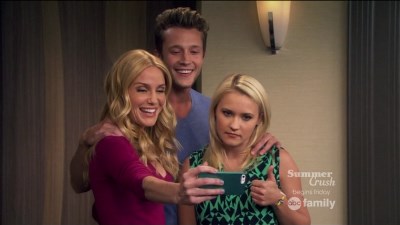 #4 - Young & Younger 7.96
Season 1 - Episode 5
Sofia encourages Gabi to start dating again in the hopes she'll move on from Josh. But Josh takes an immediate dislike to Gabi's new guy, Cam, leaving Gabi confused about their relationship. And when Josh seems to discover some surprising news about Cam, Gabi refuses to believe him, which leads her to learn even more surprising news about Cam. Meanwhile, Elliot tries a little too hard to fit in with Josh's programmer friends.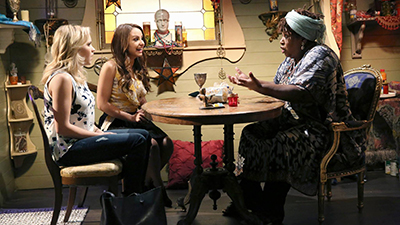 #5 - Young & Earthquake 7.94
Season 2 - Episode 15
Sofia is depressed about her lack of job prospects, so Gabi takes her to a psychic to get a better idea of what the future holds. Sofia has serious doubts about Madame Paulette's abilities, while Gabi panics when she learns that Josh will pop the question and vows to avoid her boss's pending proposal. But when the fortune-teller accurately predicts an earthquake, it's clear she knows what she's talking about, so the girls go back for another reading. This time she promises them money, love and a bundle of joy, which looks like a possibility when Elliott and Alan ask Sofia a life-altering question. Meanwhile, Yolanda tries to help Josh conquer his fear of possible aftershocks with unfortunate results.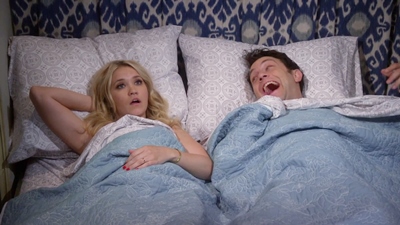 #6 - Young & Matched 7.93
Season 4 - Episode 9
Gabbi accuses Josh of using his money unfairly to get girls. They challenge each other to find dates without using unfair advantages like Josh's money or Gabbi's looks.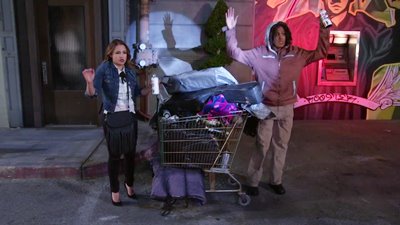 #7 - Young & Sofia 7.93
Season 4 - Episode 8
Having recently discovered her passion for writing, Sofia is thrilled when she gets a chance to work for intimidating media entrepreneur Logan Rawlings, with Gabi supporting her all the way. However, Logan is as demanding as ever, and after a rocky start on the job, she gives Sofia one chance to prove herself - by landing an exclusive interview with a hot new artist. At a loss for what to do, Sofia turns to her new coworkers, intellectual Leo, who's immediately taken with Sofia, and charming Kendrick, who's caught Sofia's eye. Determined to succeed, Sofia sets out to show Logan, and herself, that she has what it takes.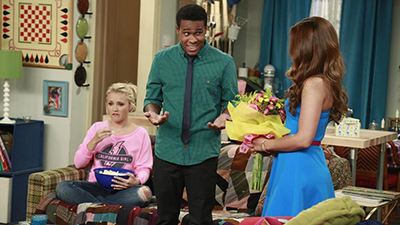 #8 - Young & Getting Played 7.91
Season 1 - Episode 9
Yolanda's son Derek has returned home nursing a broken heart, so Yolanda decides to set him up with Sofia, declaring Gabi too much of a mess for her son. But when Gabi learns that Derek's girlfriend broke up due to Yolanda's disapproval, she decides to trick Yolanda into thinking she and Derek have fallen for each other – thinking Yolanda will decide Derek should go back to his ex. Meanwhile, Caroline temporarily moves in with Josh after a crisis at her apartment, giving Josh a startling look at how their lives will be living together – with all of Caroline's stuff.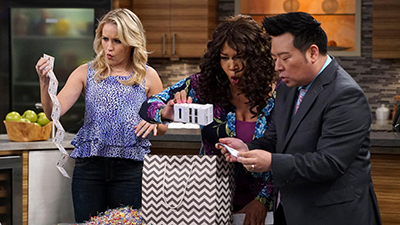 #9 - Young & How Sofia Got Her Groove Back 7.91
Season 2 - Episode 16
Gabi is determined to keep Sofia from moving back to Florida so she arranges a spa day at a fancy hotel, courtesy of Josh's charity swag bag. But when Sofia hits it off with a mysterious stranger and he mistakes her for a prostitute, she realizes it's a sign to pack it in and move home. Gabi's effort to fix things only complicates matters, but she gets a little unexpected help when Sofia's luck spins in a brand new direction. Elsewhere, Elliot and Yolanda's attempt at exercise has painful results, while Josh's date with a spin instructor leaves him feeling a little self-conscious about his masculinity.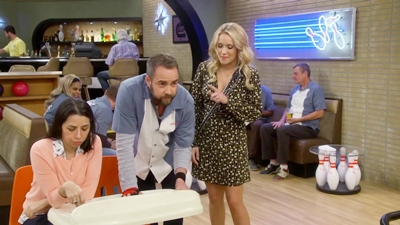 #10 - Young & Bowling 7.90
Season 4 - Episode 7
Gabi is thrilled when she wins a local cooking contest using a recipe she got from her Aunt Chris. But when the contest organizers want to take a picture of Gabi and her aunt, Gabi is forced to go on a search for someone she hasn't seen in years. When Gabi finally tracks Chris down, she is surprised to learn that the reason she hasn't seen Aunt Chris in so long is her aunt has transitioned into her Uncle Chris. Meanwhile, Josh is forced to relive his childhood bowling trauma, and Elliot soon regrets joining Yolanda's poker game.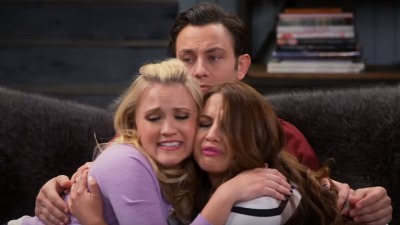 #11 - Young & Trashy 7.88
Season 2 - Episode 17
Josh is about to release his first new app in a year and he's freaking out about such an important moment in his career. Elliot and Yolanda have some creative presents for Josh, but a panicked Gabi didn't realize that such an occasion requires a gift. She and Sofia hit their local thrift shop and find the perfect thing - a black mock turtleneck just like Steve Jobs used to wear. But when it turns out that it's actually Steve Jobs' turtleneck and the family will pay big money to get it back, the girls go to great depths to steal it from Josh, which isn't easy since he thinks it's his lucky charm. Meanwhile, Yolanda tries to trick Josh into admitting that he doesn't like her gift.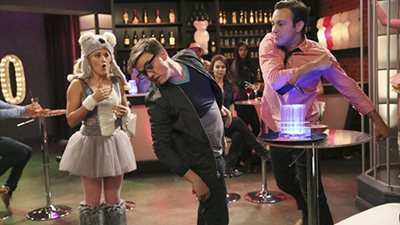 #12 - Young & Punchy 7.88
Season 1 - Episode 6
Josh wants to hire computer genius Cooper Finley, but an awkward incident with Gabi leads Josh to punching Cooper rather than hiring him. Now Gabi is determined to make things right between them, leading to a different kind of spark between her and Cooper. Meanwhile, Elliot and Yolanda each scheme to be the first person to try out the fancy new bathtub Josh had installed.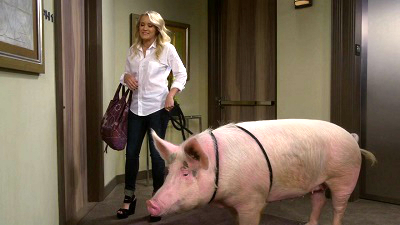 #13 - Young & Piggy 7.88
Season 4 - Episode 4
Gabi and Sofia start working together, but things turn awkward when only one of them can land a coveted promotion.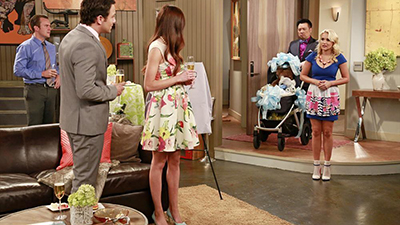 #14 - Young & Pregnant 7.87
Season 1 - Episode 4
While cooking an elaborate engagement celebration for Caroline and Josh, Gabi is horrified to realize she may have a bun in the oven. And things go from bad to worse when Yolanda and Elliot mistakenly believe Caroline is the pregnant one – and immediately tell Josh.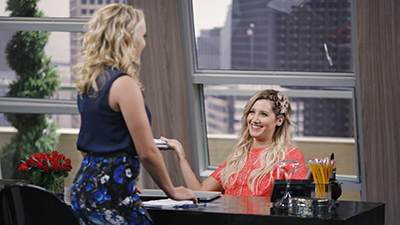 #15 - Young & Munchies 7.87
Season 2 - Episode 3
Gabi and Sofia are discouraged that they haven't gotten as far in their careers as they would like, so they decide to take action. Gabi's plan involves reaching out to Logan Rawlings about writing a food article for her magazine. But Logan's idea of a topic involves Gabi cooking with a special ingredient. Meanwhile, Elliot is upset to learn that Yolanda makes more money than he does, so he decides to ask Josh for a raise.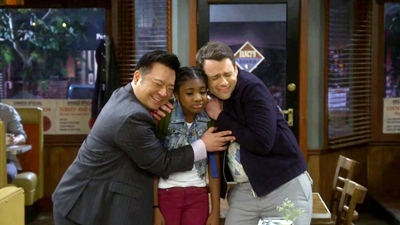 #16 - Young & Fostered 7.86
Season 4 - Episode 5
Alan and Elliott are surprised when their new foster "child" turns out to be a teenager, who forms a quick bond with Gabi.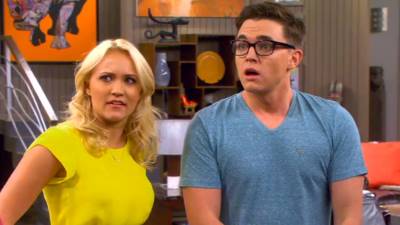 #17 - Young & Secret 7.85
Season 1 - Episode 7
Hoping to keep their relationship a secret, Gabi convinces Cooper to pretend he already has a girlfriend – Sofia. But when Caroline and Sofia click, and the fake couple becomes very real friends with Josh and Caroline – Gabi has to keep her jealousy in check. Meanwhile, Elliot and Yolanda decide to go on a juice fast together.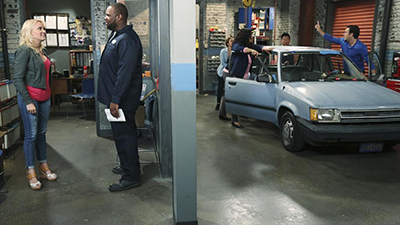 #18 - Young & Car-Less 7.83
Season 1 - Episode 8
When Gabi's beloved car breaks down again, Josh sees it as an opportunity for her to drive something safer and takes it upon himself to replace the ancient vehicle. But Gabi is devastated at his gesture and reveals her car was the last gift she ever received from her late mother, leaving Josh horrified and the whole gang determined to get Gabi's car back. Meanwhile, Yolanda and Elliot call Josh out on the fact that he treats Gabi differently than them.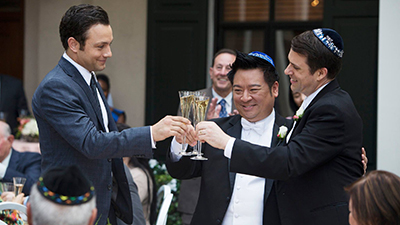 #19 - Young & Younger Brother (2) 7.83
Season 2 - Episode 20
Gabi is thrilled that Jake bought her a food truck and refuses to let Josh's doubts about their lack of a business plan discourage her. When it turns out that he was right and operating a food truck comes with a whole lot of problems and responsibilities, Gabi doesn't want him to know how much trouble they're in. Once the truth comes out, will Josh be able to put Gabi's happiness before his own feelings, or will he drive away the two people that matter most? Elliott & Alan must get a blessing from Rabbi Shapiro before they exchange vows, but he's not very impressed by what he sees. Elsewhere, Sofia and Yolanda each make a love connection at the reception.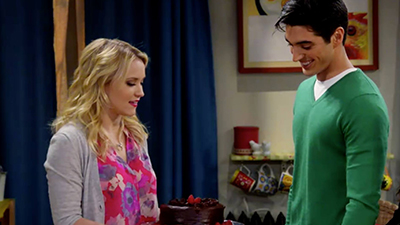 #20 - Young & Oh, Brother 7.83
Season 2 - Episode 14
Sofia's brother Benji arrives in San Francisco, and he's a far cry from the little kid Gabi remembers. Immediately attracted to the grown-up version, Gabi is thrilled when Benji asks her out on a date, despite Sofia's warnings to stay away from her baby brother. Will Gabi's flirtation cause tension in the girls' friendship? Meanwhile, Josh and Yolanda must get creative when they have to throw Elliott a bachelor party on very short notice. But when their plan involves a dating app for gay men, everyone gets more than they bargained for.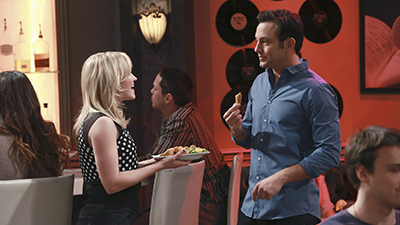 #21 - Young & Pretty Woman 7.82
Season 2 - Episode 9
Just when Cooper has moved back from China to be with Gabi, Josh decides he needs to confess something to her. Meanwhile, Elliot's boyfriend, Alan, delivers some unexpected news and then follows it up with an even more shocking surprise.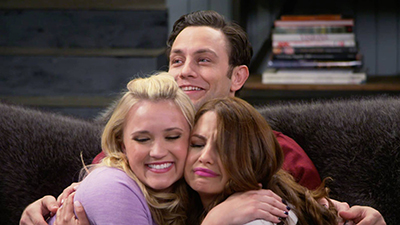 #22 - Young & Doppelgänger 7.81
Season 2 - Episode 18
It's Gay Pride in San Francisco, and since they have a perfect view of the parade route, Gabi gets the brilliant idea to sublet their apartment for the weekend. Sofia can't take one more of Gabi's wild schemes and refuses to let strangers stay in their apartment. But when renters Sam and Gracie arrive, a fight ensues, and it turns out Gabi and Sofia have more in common with the strangers than each other. Josh is thrilled when he is invited to participate in an Ed Talk, but his stage fright causes his lecture to take an embarrassing turn. Meanwhile, Yolanda and Elliot's weekend of partying doesn't turn out quite like they expected.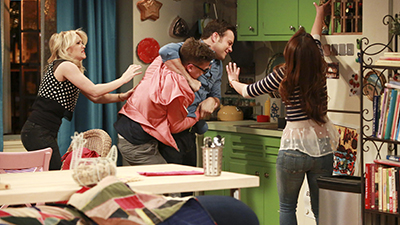 #23 - Young & Part Two 7.80
Season 2 - Episode 10
Gabi is confused after some long-held secrets come tumbling out. While trying to figure out her next move, she is presented with an amazing opportunity that she's not sure she deserves.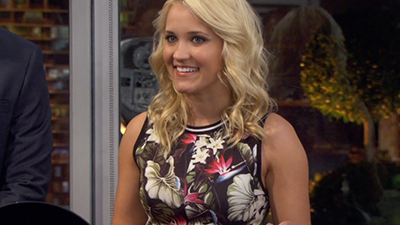 #24 - Young & Ringless 7.77
Season 1 - Episode 2
Gabi is excited for her first official day as Josh's new chef, but her first assignment - to prepare an elaborate Chinese dinner for Josh's visiting investors - has her questioning if she can really handle the demands of the job. Then when a valuable item goes missing, Gabi is shocked when she's accused of being the thief. And then Gabi is even more surprised when she finds out who the real culprit is.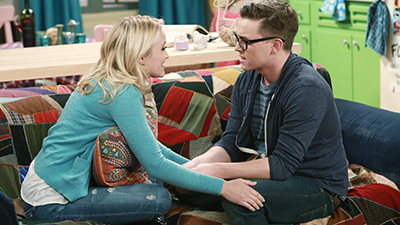 #25 - Young & First Time 7.76
Season 2 - Episode 5
Gabi is excited by an upcoming visit from Cooper, especially since they're about to take their relationship to the next level. But then Cooper accidentally finds out more than he should about the last person Gabi was with. Meanwhile, Josh is furious to find out that Yolanda is spending time with her ex-husband, Coleman.