You're the Worst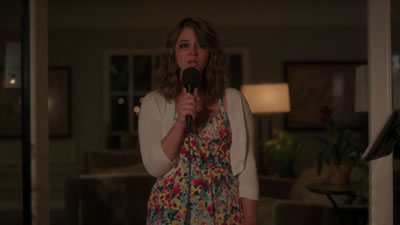 #1 - Fists and Feet and Stuff 8.35
Season 1 - Episode 10
Jimmy and Gretchen take their relationship to the next level.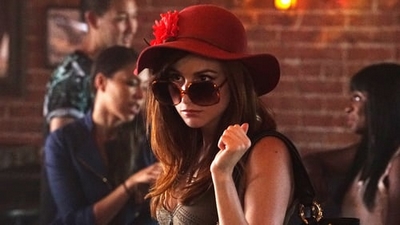 #2 - The Heart Is a Dumb Dumb 8.29
Season 2 - Episode 13
Jimmy attends Becca and Vernon's baby gender reveal party. Gretchen takes care of some unfinished business. Edgar and Dorothy's relationship reaches a turning point. Lindsay confronts Paul.
#3 - Other Things You Could Be Doing 7.99
Season 2 - Episode 12
Gretchen's depression comes to a head, forcing Jimmy to make a tough choice. Lindsay finally lets Paul go. Edgar has his improv graduation show.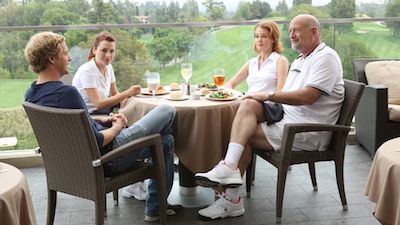 #4 - Finish Your Milk 7.99
Season 1 - Episode 8
Jimmy meets Gretchen's parents.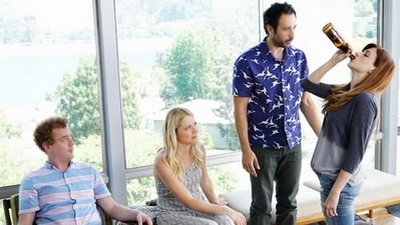 #5 - There Is Not Currently a Problem 7.89
Season 2 - Episode 7
The group tries to get rid of a mouse in Jimmy's house; Gretchen finally opens up to Jimmy.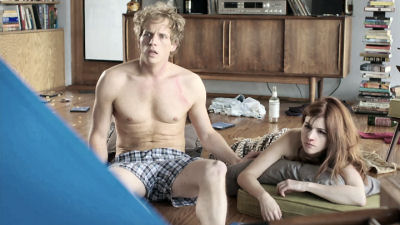 #6 - The Sweater People
Season 2 - Episode 1
Although they're now living together, Jimmy and Gretchen try to avoid domesticity by partying all the time -- a lifestyle that's harder than it looks. Meanwhile, Edgar is smitten with Lindsay, who attempts a desperate reconciliation with Paul.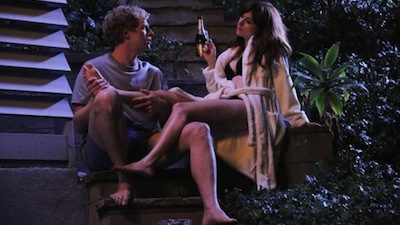 #7 - Pilot
Season 1 - Episode 1
Jimmy and Gretchen find themselves falling for each other despite their better judgment.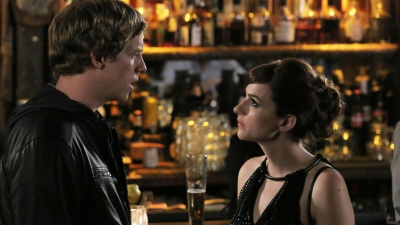 #8 - Keys Open Doors 7.89
Season 1 - Episode 3
Gretchen inadvertently asks Jimmy for a key to his house.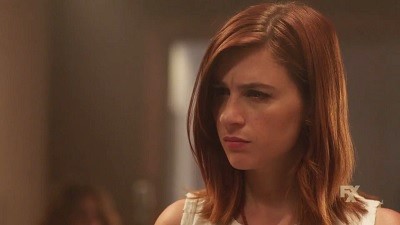 #9 - The Last Sunday Funday 7.86
Season 3 - Episode 6
The gang embark on a very special Sunday Funday.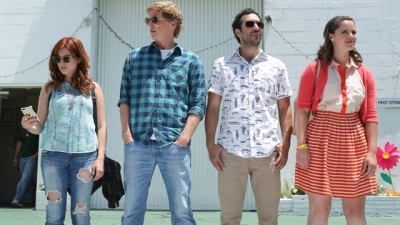 #10 - Sunday Funday 7.82
Season 1 - Episode 5
Jimmy begrudgingly joins Gretchen, Edgar, and Lindsay on a "Sunday Funday."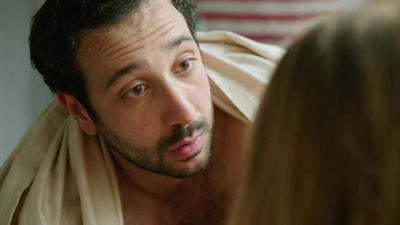 #11 - Try Real Hard 7.80
Season 3 - Episode 1
Jimmy and Gretchen adjust to life after saying I love you. Edgar and Dorothy have sexual problems. Lindsay and Paul start a new hobby.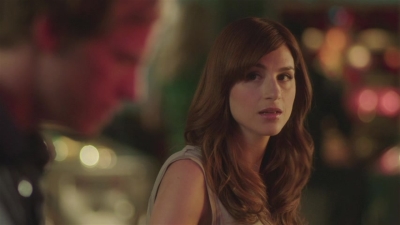 #12 - PTSD 7.79
Season 1 - Episode 6
After Jimmy accidentally sleeps with an A-List celebrity, he and Gretchen embark on a sex arms race to even out their score.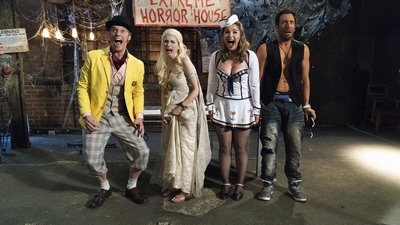 #13 - Spooky Sunday Funday 7.78
Season 2 - Episode 8
Jimmy tries to stealthily help Gretchen with her depression by planning a Halloween-themed Sunday Funday.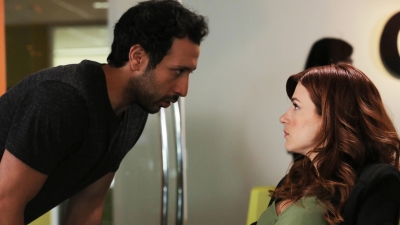 #14 - Insouciance 7.75
Season 1 - Episode 2
Jimmy attempts to take Gretchen on a date.
#15 - Twenty-Two 7.74
Season 3 - Episode 5
Edgar spends the day trying to find some relief for his PTSD.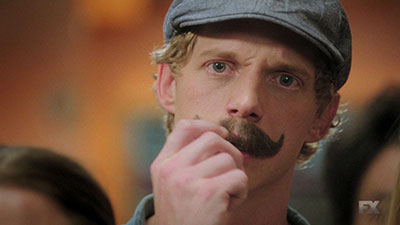 #16 - Equally Dead Inside 7.74
Season 1 - Episode 7
Jimmy opens up emotionally, which completely freaks Gretchen out.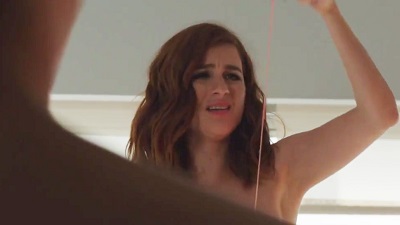 #17 - The Inherent, Unsullied Qualitative Value of Anything 7.67
Season 3 - Episode 11
At a wedding together for the first time since the day they met, Jimmy and Gretchen's tensions come to a head. Edgar's relationship is jeopardized by his newfound success. Lindsay is forced to come clean to Paul.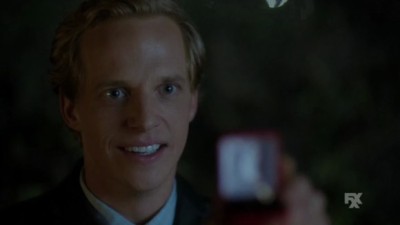 #18 - Constant Horror And Bone-Deep Dissatisfaction 7.65
Season 1 - Episode 9
An episode spanning the course of nearly three years, we see the events that lead up to Gretchen and Jimmy meeting.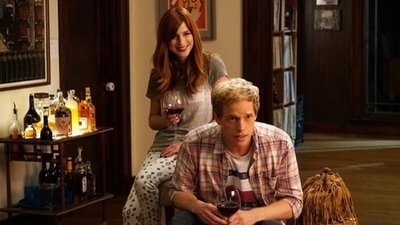 #19 - LCD Soundsystem 7.64
Season 2 - Episode 9
Gretchen becomes fascinated by a slightly older, cool couple that appears to have it all. Jimmy employs a punishment-based system to ensure he meets his writing deadline.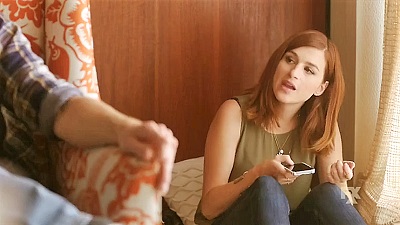 #20 - Fix Me, Dummy 7.63
Season 3 - Episode 2
Gretchen starts therapy; Jimmy's confidence wavers; Lindsay neglects a bedridden Paul.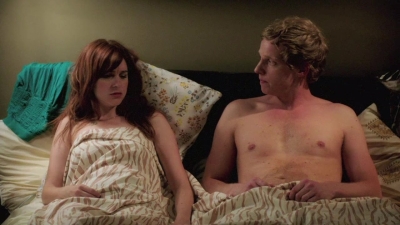 #21 - What Normal People Do 7.62
Season 1 - Episode 4
Gretchen makes Jimmy come over to her disaster of an apartment.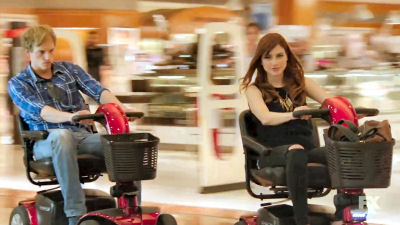 #22 - Crevasses 7.59
Season 2 - Episode 2
Gretchen, realizing she doesn't really have any adult belongings, takes the gang on a trip to the mall. Jimmy uses this opportunity to gain some writing inspiration. Meanwhile, a newly single Lindsay recruits a hesitant Edgar to help her pick up guys.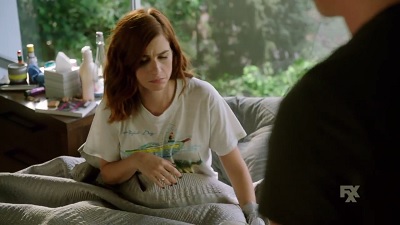 #23 - Talking to Me, Talking to Me 7.56
Season 3 - Episode 10
Jimmy builds a tree house. Gretchen accompanies Lindsay during a potentially emotional event. Edgar's professional life flourishes to Dorothy's dismay.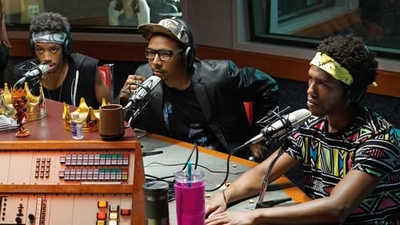 #24 - A Rapidly Mutating Virus 7.53
Season 2 - Episode 11
Jimmy gets closer to his bartender friend, Nina. Gretchen accompanies Sam to do a radio interview. Edgar attempts to make inroads with Dorothy's comedy friends.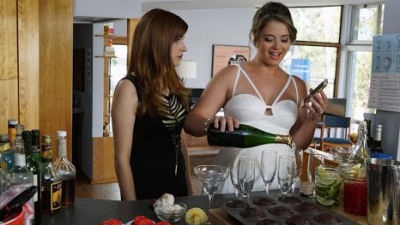 #25 - Born Dead 7.53
Season 2 - Episode 3
Gretchen makes an attempt to reconnect with her old group of friends by throwing herself a housewarming party. Jimmy does his best to affirm his belief that friends are for babies. Edgar continues his pursuit of Lindsay, and Lindsay meets her estranged husband's new girlfriend.