Witches of East End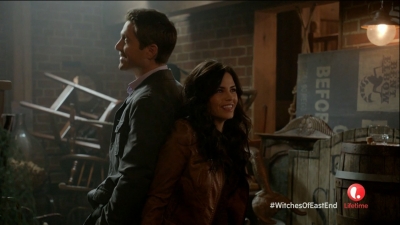 #1 - Oh, What a World! 8.34
Season 1 - Episode 10
Freya's wedding day arrives as do gifts from both Killian and Dash. Joanna and Wendy discover the identity of the shifter. When Ingrid discovers some unnerving details about Mike, he takes dangerous measures to complete his plan.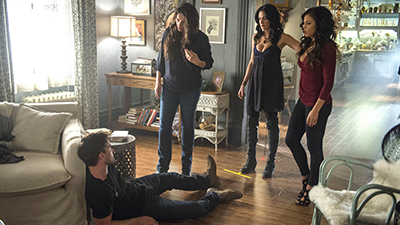 #2 - Smells Like King Spirit 8.27
Season 2 - Episode 9
Tarkoff seeks revenge against Frederick; Freya confronts Killian; Ingrid gives Dash an ultimatum; Wendy and Tommy's relationship proves dangerous; Joanna tries to protect her family.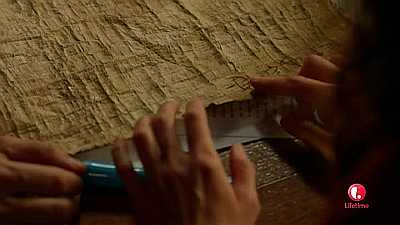 #3 - Snake Eyes 8.13
Season 1 - Episode 8
Wendy and Joanna come to blows over a secret Joanna has been keeping for over a hundred years. The shifter threatens Freya. Ingrid suspects Mike's ulterior motives.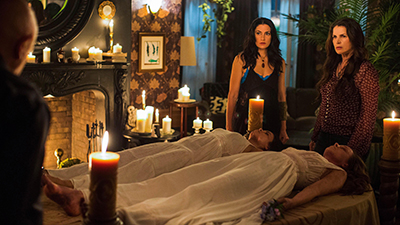 #4 - The Fall of the House of Beauchamp 8.10
Season 2 - Episode 10
Joanna is devastated by Tarkoff's actions; Dash's secrets begin to be revealed; Wendy and Joanna reconnect with their father.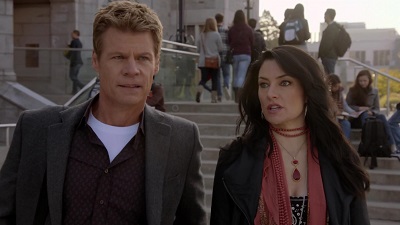 #5 - A Parching Imbued 8.04
Season 1 - Episode 9
A mysterious professor with old connections to the Beauchamps tries to help Freya regain her powers. Killian makes a decision about his future in East End. Mike reveals an interesting theory to Ingrid. Amidst wedding preparations, Dash tries to solve the mystery of the catacombs.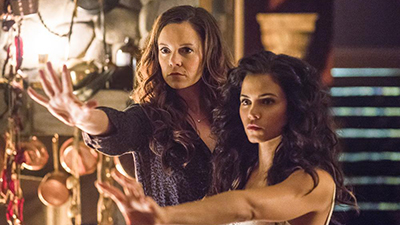 #6 - For Whom the Spell Tolls 8.04
Season 2 - Episode 13
Season two ends with Jonanna trying to escape from Tarkoff, while Freya and Wendy race to find a way back to the present. As far as Ingrid, she learned some shocking news about herself from King Nikolaus; and Dash's dark past closes in on him.
#7 - Potentia Noctis 8.03
Season 1 - Episode 6
Freya makes a startling discovery at Fair Haven while Ingrid has flashbacks to one of her past lives.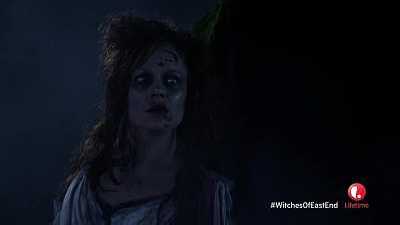 #8 - Unburied 8.02
Season 1 - Episode 7
The shifter summons a familiar face. Ingrid discovers something startling from her past. A novelist comes to East End to research his new book. Wendy turns over a new leaf, and attempts to get serious with Leo. Joanna reads Freya's tarot cards.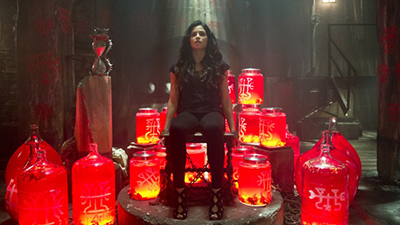 #9 - The Brothers Grimoire 7.92
Season 2 - Episode 4
Wendy and Tommy have a disastrous series of meetings. Old friends of Frederick's from Asgard make an unwelcome visit to Fair Haven. Dash and Killian receive their inheritance which yields interesting results.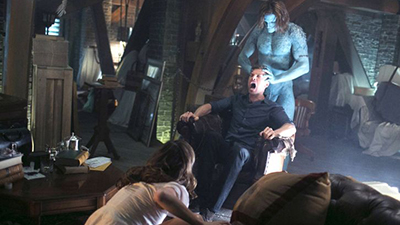 #10 - Boogie Knight 7.91
Season 2 - Episode 5
Freya relives one of her past lives with Killian. Dash does a spell at work without realizing the consequences. Joanna seeks the help of an old friend, Alex. Wendy and Freddie work together to try and stop the Mandragora while Ingrid's bond with it grows stronger.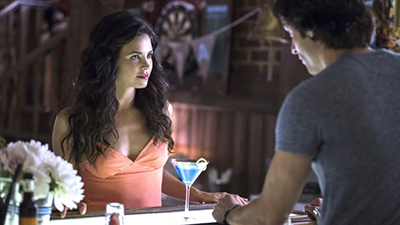 #11 - Sex, Lies, and Birthday Cake 7.90
Season 2 - Episode 8
Freya and Frederick celebrate a milestone birthday. Tarkoff puts pressure on Frederick to get things done while Ingrid and Dash grow closer. Tommy gets a surprise from Wendy as Joanna faces one of her worst fears.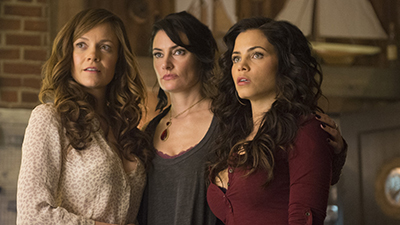 #12 - A Moveable Beast 7.90
Season 2 - Episode 1
All the Beauchamp witches have trouble remembering exactly what happened after the portal opened and fear a mystical presence crossed over to their world. Victor helps Joanna fight what seems to be a losing battle with her argentum poisoning. Ingrid develops a dangerous sleep walking habit while Freya has visions of Killian in danger.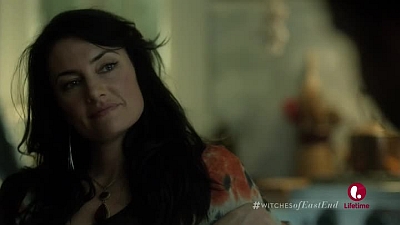 #13 - The Son Also Rises 7.88
Season 2 - Episode 2
Joanna is thrilled with Frederick's return, while Wendy remains suspicious of his behavior. Killian discovers he has a lot in common with new love Eva. Dash reluctantly deals with his blackmailer.
#14 - The Old Man and the Key 7.83
Season 2 - Episode 3
Ingrid prepares to move out while Freya tracks down Killian. Dash discovers the identity of his blackmailer and plans revenge. Wendy and Joanna follow Frederick to figure out what his motives are since reconnecting with the family.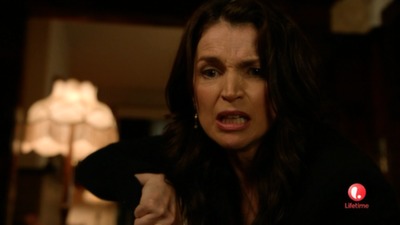 #15 - A Few Good Talismen 7.80
Season 1 - Episode 4
Joanna's immortal attorney, Harrison, prepares for her murder trial. Afraid for Adam's safety, Ingrid re-evaluates her relationship with him. Penelope recruits Freya to help her mend the rift between Dash and Killian. Wendy seduces an entomologist while trying to gather ingredients for a spell. And Joanna and Harrison try to protect Principal Redmond from the shifter.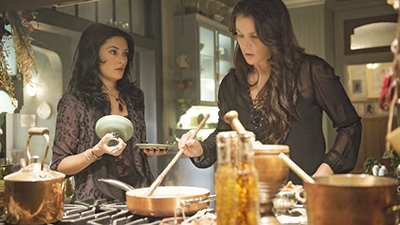 #16 - When A Mandragora Loves A Woman 7.79
Season 2 - Episode 6
Joanna and Alex must put their past aside and focus on finding the Mandragora. Freya asks Dash to help save Ingrid. Skeptical of Freddie's loyalty, Wendy is wary of his actions.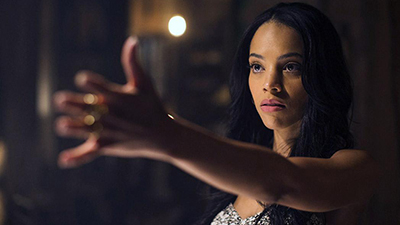 #17 - Art of Darkness 7.79
Season 2 - Episode 7
Tarkoff, an old friend of the family's, pays a visit to Joanna and Freddie. Wendy, Freya, Ingrid and Dash attend an art gala where Wendy encounters someone from her past. Killian has doubts about his feelings for Eva.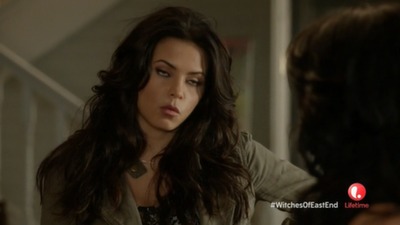 #18 - Electric Avenue 7.77
Season 1 - Episode 5
Ingrid finds a unique way to mourn for Adam. Joanna and Harrison take their friendship to the next level. Freya meets Dash's ex fiancée Elyse when she returns to deal with some unfinished business.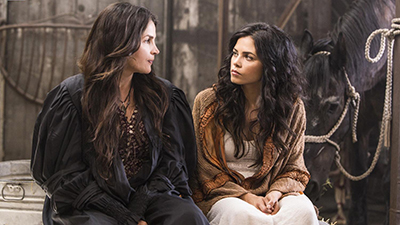 #19 - Poe Way Out 7.76
Season 2 - Episode 11
Joanna, Freya and Wendy travel back in time to revisit one of their past lives in order to retrieve a powerful but dangerous weapon that may be the only way to destroy Nikolaus for good. Back in East End, Nikolaus is preparing for a battle and also has an unsuspecting Ingrid on his side. Meanwhile, Dash discovers the true identity of his one night stand, and Killian attempts to break his and Freya's tragic cycle.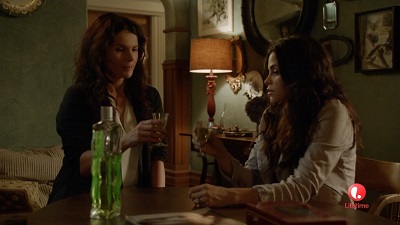 #20 - Today I Am a Witch 7.76
Season 1 - Episode 3
Ingrid struggles with the consequences of the resurrection spell. Joanna tries to figure out which of her many former enemies might be responsible for framing her. Wendy teaches Ingrid and Freya how to use their powers. Freya gets a new co-worker at the bar.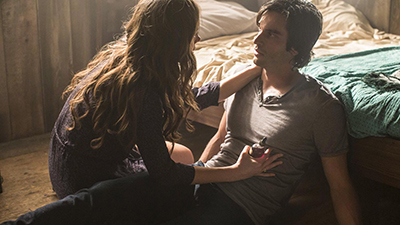 #21 - Box to the Future 7.72
Season 2 - Episode 12
The Beauchamps travel back in time to the 1840s where Freya encounters Edgar Allan Poe and Joanna is ensnared by a dangerous admirer. Killian does the unthinkable and risks his life for his one true love. The Beauchamps lives change due to the shocking and tragic end as they lose one of their own.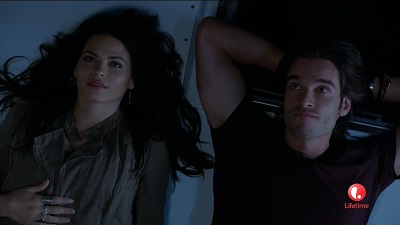 #22 - Marilyn Fenwick, R.I.P. 7.68
Season 1 - Episode 2
Ingrid discovers mysterious and dangerous family heirlooms that she uses to resurrect her Aunt Wendy. Together, they race to save Freya from Doug, her jilted ex-boyfriend from another lifetime. Joanna is jailed and questioned by the police regarding her murder charge. Dash and Killian have a tense reunion.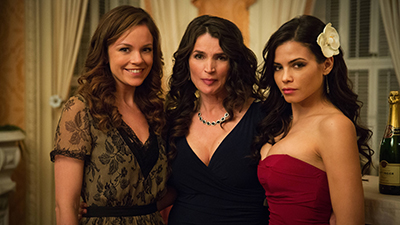 #23 - Pilot 7.68
Season 1 - Episode 1
Joanna Beauchamp and her adult daughters Ingrid and Freya are witches… a secret she has kept hidden from them for the last thirty years. All that may come to an abrupt end when Joanna's sister Wendy returns to East Haven with a dire warning that a powerful and malevolent force bent on revenge is coming for Joanna, and it will take the combined magic of all the Beauchamp women to defeat it.