Whitney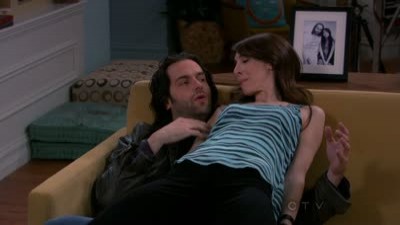 #1 - The Wire 8.50
Season 1 - Episode 5
After an argument over whether or not Alex uses a condescending "tone," Whitney decides she is going to catch her boyfriend in the act and enlists Mark's help. The two scheme to set up a hidden camera in the couple's apartment. Lily, Roxanne and Neal gather around the television to watch the drama unfold. Later, Alex's brother Brian crashes on the couch, and old sibling rivalries come to the surface causing the two brothers to brawl.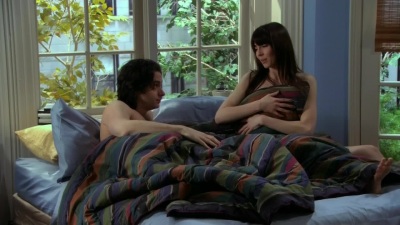 #2 - 48 Hours 8.37
Season 1 - Episode 16
When Whitney disagrees with Mark's theory that couples know if they want to be together within 48 hours of meeting, Alex tries to prove her wrong by recalling the night they met.
#3 - Something Old, Something New 8.29
Season 1 - Episode 21
Alex drunkenly proposes to Whitney after a bachelor party. Mark realizes he has feelings for Roxanne.
#4 - Private Parts 8.28
Season 1 - Episode 11
Whitney is upset when Alex won't give her the password to his phone; Whitney finds Alex in an awkward position; Lily has jitters about her new living arrangement.
#5 - Mad Women 8.26
Season 1 - Episode 17
Trying out a new shapelier bra Whitney gets more than she bargains for when she entices Alex with her enhanced look. After Roxanne calls it quits with Lance, she asks Mark to help pack up his stuff, but things become complicated when Mark decides to take advantage of the situation. Meanwhile, Lily and Neal begin discussing a pre-nup, but the conversation leaves them wondering if they should even get married.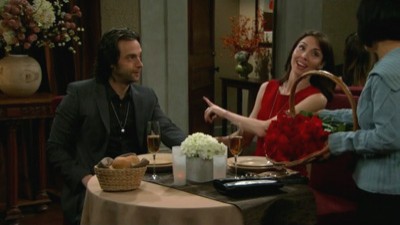 #6 - A Decent Proposal 8.26
Season 1 - Episode 4
Whitney and Alex have a movie night at home, but the evening soon becomes a competition over who is most romantic. Meanwhile, an edgy Lily anticipates Neal's imminent proposal, sparking Mark's mission to prove that women are more eager to marry than men.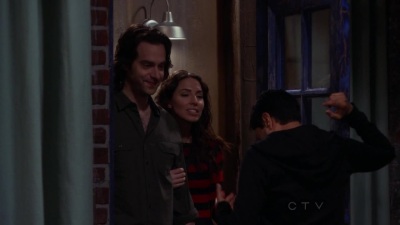 #7 - G-Word 8.17
Season 1 - Episode 20
Whitney and Alex make a surprise visit to Neal's apartment and discover that he appears to be on a date. Whitney invites the gang to dinner so Neal can share his news with Lily.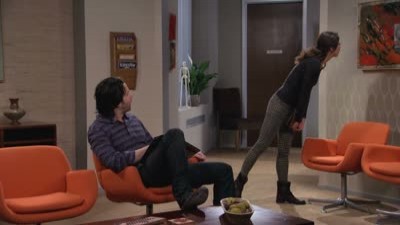 #8 - Cake, Cake, Cake 8.16
Season 2 - Episode 16
Whitney decides to investigate when she sees her psychiatrist eating a birthday cake by herself; Roxanne admits her feelings for Mark.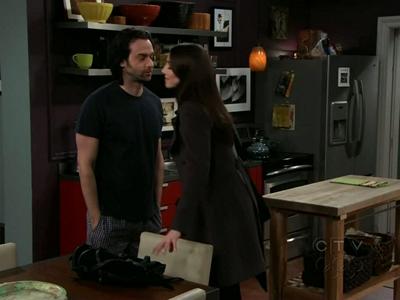 #9 - Codependence Day 8.13
Season 1 - Episode 13
In an effort to help Whitney earn some money, Roxanne hires her to be her assistant and office spy. Willing to do anything to help Roxanne, Whitney befriends Lindsay (Kathy Griffin), the assistant to Roxanne's nemesis, and goes out of her way to appeal to her. Meanwhile, alone at home Alex takes it upon himself to do a little reorganizing. Elsewhere, Mark, who is dealing with a girl problem, enlists the help of Neal and Lily.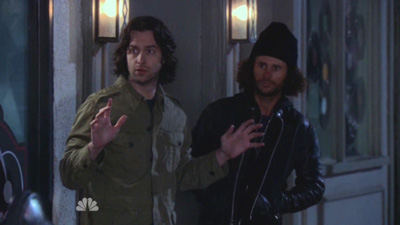 #10 - Homeland Security 8.13
Season 1 - Episode 18
Whitney has an unexpected reaction when confronted with a mugger; Lily tries to keep herself busy after her and Neal's wedding is called off; Mark encourages Neal to talk about his feelings.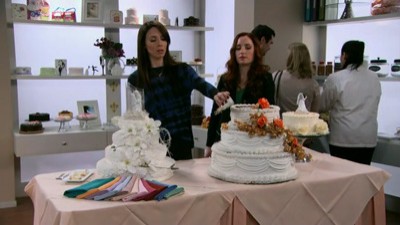 #11 - Faking It 8.10
Season 1 - Episode 12
Whitney and Lily have a disagreement over the wedding plans; Alex asks Neal to help him pitch his website idea; Roxanne and Mark donate blood.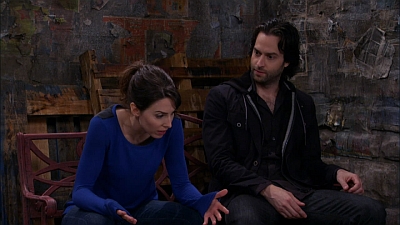 #12 - Sex, Lies, and Alibis 8.07
Season 2 - Episode 3
After a revelation from Chris, Whitney decides it's time to come clean about past falsehoods; Mark hires a new bartender.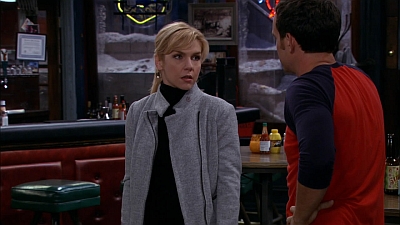 #13 - Hello Giggles 8.00
Season 2 - Episode 4
Whitney's reaction is less than heartwarming when Alex falls off a stage while speaking at his alma mater; R.J. tries to teach Mark about chivalry.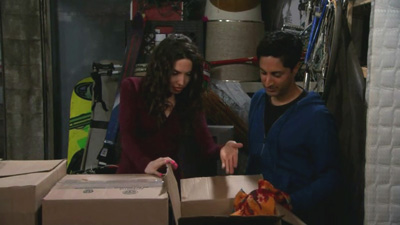 #14 - The Ex Box 8.00
Season 1 - Episode 19
Whitney confronts Alex after finding a box of his ex-girlfriend's stuff in the basement; Lily tries to be a perfect roommate.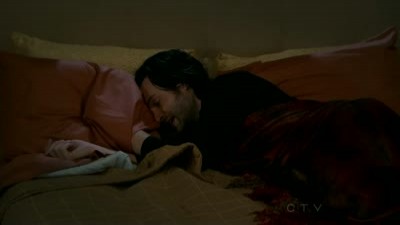 #15 - Two Broke-Up Guys 7.98
Season 1 - Episode 6
When Alex (Chris D'Elia) encourages Mark (Dan O'Brien) to recycle his beer can, Mark takes an unusually firm stance against it, causing the two to "break-up." Trying to cheer Alex up, Whitney (Whitney Cummings) steps in for guy's night out, only to run into Mark and his new best friend, Neal (Maulik Pancholy). In an effort to reunite the bro-mance, Whitney, following advice from Lily (Zoe Lister-Jones) and Roxanne (Rhea Seehorn), arms herself with some Rocky Road and red wine and sets out to discover the real root of Mark's heartbreak.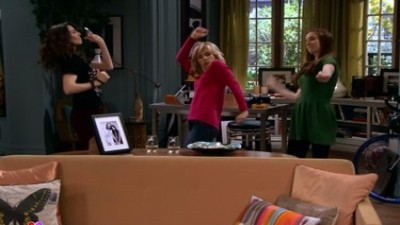 #16 - Bawl and Chain 7.96
Season 2 - Episode 1
Whitney's mother interrupts the celebratory mood of Whitney and Alex's unofficial wedding day; Lily and Roxanne have trouble choosing a gift for Whitney.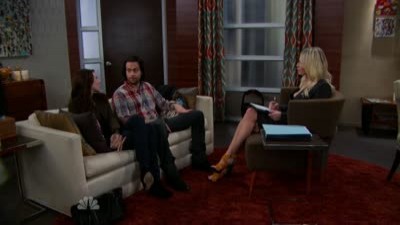 #17 - Up All Night 7.94
Season 1 - Episode 9
When Lily asks Whitney to be her maid of honor and plan her engagement party, the stress drives Whitney to see a therapist; Roxanne decides to take control of her future.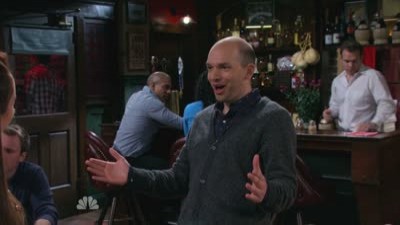 #18 - Alex, Meet Lily 7.94
Season 2 - Episode 15
Whitney asks Alex to spend time with Lily; Mark and R.J. start a competitive game of darts to bring some excitement to Low Bar.
#19 - Mind Games 7.92
Season 1 - Episode 14
When Alex becomes jealous of one of Whitney's co-workers, the two decide to try couples therapy; Mark and Roxanne realize they make good partners while at Lily and Neal's game night.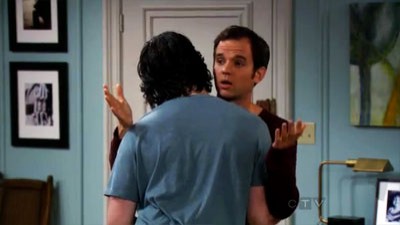 #20 - Silent Treatment 7.91
Season 1 - Episode 3
Whitney catches Alex checking out an attractive woman but he refuses to admit to it; Roxanne tries to make her ex-husband jealous.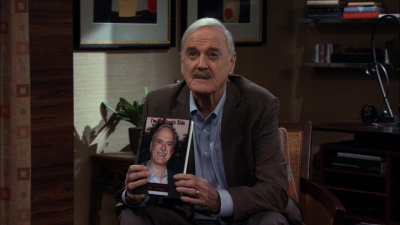 #21 - Space Invaders 7.86
Season 2 - Episode 8
Alex lies to Whitney about going away for a tech seminar in order to have some time by himself; R.J.'s niece becomes friendly with Roxanne.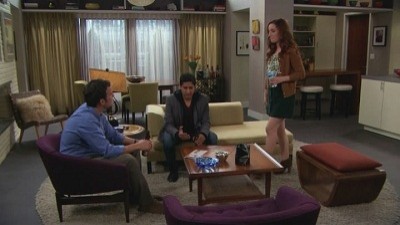 #22 - Something Black, Something Blue 7.85
Season 1 - Episode 22
Whitney and Alex head to City Hall to get married, but Whitney's driver's license is expired and sparks an unusual chain of events that interferes with their wedding plan. Whitney's father tries to come to the rescue. Mark confesses his feelings for Roxanne to Neal and Lily.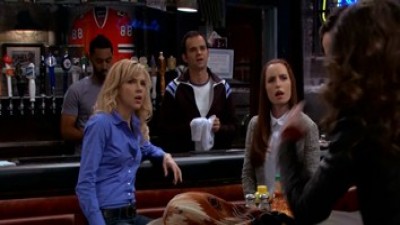 #23 - Sorry! 7.79
Season 2 - Episode 7
A terrible ex-boyfriend contacts Whitney in hope of making amends; R.J. presents a theory to Roxanne.
#24 - Lost in Transition 7.78
Season 2 - Episode 12
Whitney's half-sister visits to discuss a life-altering decision; Alex and Mark try to cheer a depressed R.J.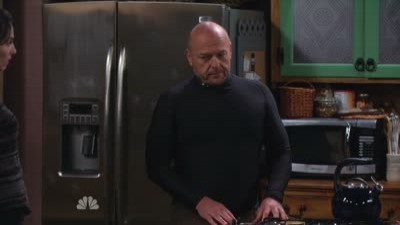 #25 - Nesting 7.77
Season 2 - Episode 13
When Alex and Whitney decide to take their honeymoon at his family's lake house, they find his father there; Mark, Lily and Roxanne hang out at Whitney and Alex's apartment.