Wentworth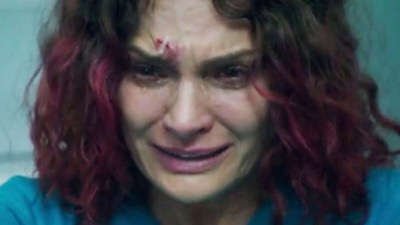 #1 - Seeing Red 8.77
Season 4 - Episode 12
Bea awakes blissfully happy after a night with Allie but it is the eve of Ferguson's trial and the Freak has been relentless in putting the final touches to her scheme for freedom and exoneration. Liz becomes convinced of Sonia's innocence and then Don puts an offer to Liz which could change her life. Maxine is committed to the chemotherapy and her prison family rallies around her.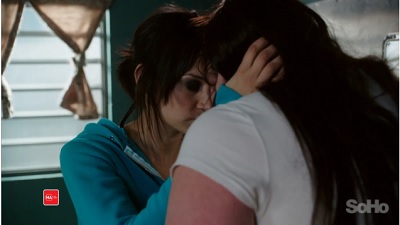 #2 - Blood and Fire 8.60
Season 3 - Episode 12
Ferguson is losing control, and the walls are closing in. Fletch and Vera band together in an attempt to overthrow the Governor, while Bea discovers the final piece of the puzzle to help solve Harry's murder. Meanwhile, Franky is preparing for her release. But when Jess makes a sudden, drastic move, all plans are thrown out the window and the stage is set for a dramatic showdown.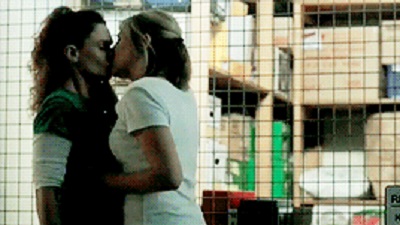 #3 - Plan Bea 8.56
Season 4 - Episode 8
As Bea and Allie take their illicit affair further, Bea finds herself uncharacteristically tentative and vulnerable. Neither is aware that Ferguson is tracking them carefully. Meanwhile, Maxine leaves the prison to undergo a double mastectomy leaving Boomer distraught.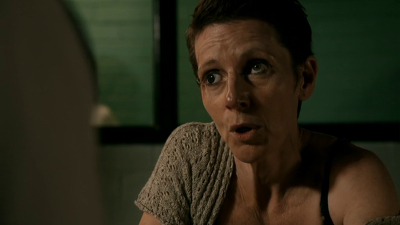 #4 - Into The Night 8.38
Season 2 - Episode 11
As Bea and Franky go to war for control of the prison, Bea puts her daring plan in motion. Meanwhile, Fletch is on a downward spiral of self-destructive behaviour as his final day at Wentworth looms.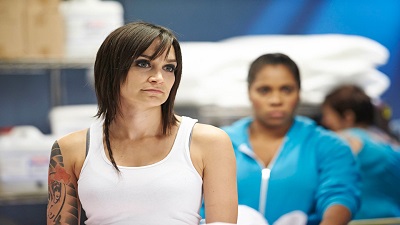 #5 - Checkmate 8.32
Season 1 - Episode 10
Vera and Matt sleep together but when Vera finds out the shocking truth - Matt and Meg were having an affair, she fell pregnant and had an abortion - Matt tells her to get out of his life. Determined to find out who killed Meg, Will makes a deal with Jacs, however he later discovers Meg's bracelet in Jacs' cell. After threatening to kill her, Will has Jacs charged with Meg's murder. Liz and Franky talk about what really happened the day of Meg's murder: Franky went to find Jacs, and grabbed a knife. When Meg grabbed her arm, Franky thought it was Jacs and stabbed her. Liz took her bracelet and put it in Jacs' cell. Bea discovers the truth behind Debbie's murder and confronts Jacs. After Jacs tries to condone it, Bea takes a pen and shoves it into Jacs' neck and pulls it out, killing her almost instantaneously. She then presses the duress button after Liz had told her to never touch it.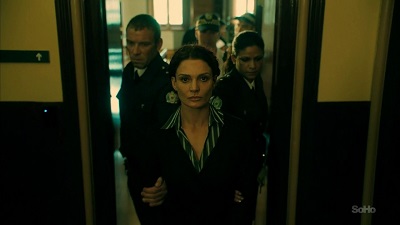 #6 - The Governor's Pleasure 8.31
Season 3 - Episode 1
When Bea is sentenced to life without parole for the killing of Brayden Holt, Ferguson makes it very clear - she owns Bea now. So when Bea uses her standing as Top Dog to hit back, Ferguson takes revenge - she slots Bea and releases Liz from Protection, exposing Liz to a brutal bashing from Boomer. But Ferguson has underestimated Bea, who starts a riot amongst the prisoners. With the prison in lock-down Ferguson has to turn to Bea to quell the riot. Wentworth isn't Ferguson's prison - it's Bea's. Battle lines are drawn.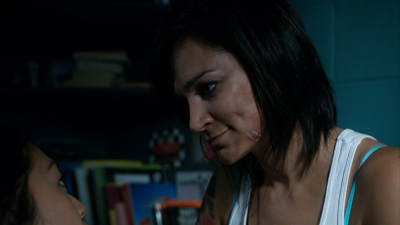 #7 - Fear Her 8.29
Season 2 - Episode 12
The extent of Bea's plan is revealed as she makes the final moves to avenge Debbie's death. Meanwhile Franky realises she is losing the support of the women and is forced to consider a deal.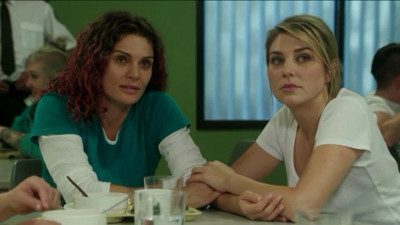 #8 - Eleventh Hour 8.25
Season 4 - Episode 11
With Bea and Allie finally out as a couple, Kaz forms an alliance with Tina's Asian crew to help take Bea down. But when Jake smuggles a new batch of drugs into the prison for Tina, Bea gets wind of the stash and orders Tina to flush the gear. Tina refuses, citing Bea's weakening power-base, and her alliance with the RRH.
#9 - Afterlife 8.22
Season 4 - Episode 9
Bea struggles to recover in the wake of her attack. Ferguson returns from the burns unit and is placed in a medical hold under the supervision of Jake. Maxine is back after surgery and finds herself in the crossfire of huge tension between Boomer, Liz and Sonia.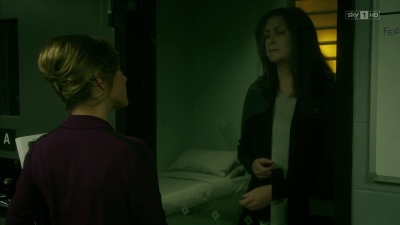 #10 - First Blood 8.17
Season 4 - Episode 1
The women of H Block return to Wentworth after the rebuild to find a new dynamic in play - Vera is Governor, Will is deputy and Kaz Proctor has established a power base. Bea questions whether she has the stamina or desire to be Top Dog for the next forty years of her sentence.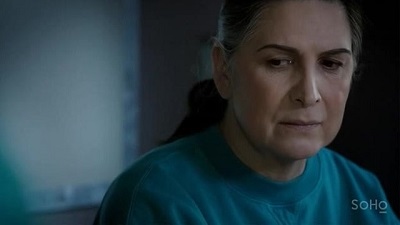 #11 - Love and Hate 8.13
Season 4 - Episode 5
With Bea in the slot, Ferguson intensifies her manipulation of Kaz. Seizing on the recent death of her father that sends Kaz into an inexplicable spiral Ferguson realises that Kaz was a victim of abuse at his hands. Ferguson uses her own troubled relationship with her father as a means of form a closer bond with Kaz. When new Indigenous inmate, Tasha, is put under Doreen s care, Ferguson sees an opportunity to force Kaz into action against Bea. With Maxine as acting Top Dog, Ferguson places Tasha in Lucy's orbit and when Tasha breaks the rules by protecting herself from Lucy's molestation, Maxine appears to have no choice but to punish Tasha. Ferguson urges Kaz to stand up to Maxine and save the innocent girl from abuse at the hands of a man , thereby tapping into Kaz's past trauma. Bea and Ally's bond is cemented when they are slotted in adjoining cells and spend hours talking.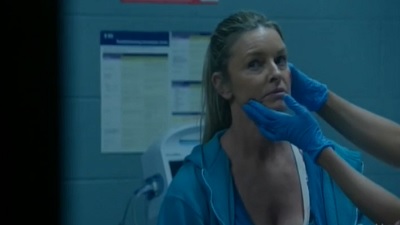 #12 - Poking Spiders 8.10
Season 4 - Episode 2
Feeling betrayed, Vera takes steps to have Bridget dismissed and expose her relationship with Franky, but is forced to backtrack and enlist Bridget s help instead, when Ferguson makes a bid to be released into the general prison population. The three unlikely allies devise a plan in which Bridget attempts to entrap Ferguson into exposing her psychopathy. Kaz stages a protest with the women in the yard in an attempt to force Vera s hand on the conjugal visits program.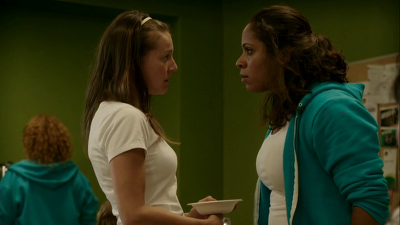 #13 - The Fixer 8.09
Season 2 - Episode 9
When the lab results point to Doreen being pregnant, Ferguson threatens to have Doreen's lover, Nash's, parole revoked unless she lies about the father. After being publicly accused by Harry Smith of an inappropriate relationship with Bea, Will comes to believe that Harry is behind his campaign of harassment.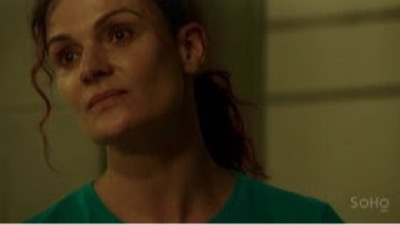 #14 - Smitten 8.09
Season 4 - Episode 10
When Bea discovers Allie has fallen back into drug addiction, Bea decides to remove Allie from Kaz's control once and for all. Meanwhile, Franky pursues Shayne in the hope of exposing Ferguson's plan to undermine her trial and secure her release from Wentworth.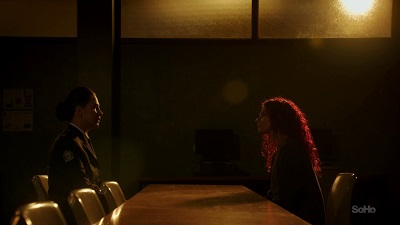 #15 - Failing Upwards 8.06
Season 3 - Episode 2
Following the riot, Bea must balance an uneasy peace with Ferguson with the needs and expectations of the women. Ferguson wants to stamp out drugs inside the prison and for obvious reasons Bea finds herself on common ground with the Governor. But when it becomes clear that Ferguson wants Franky's head for it, Bea must wonder if, rather than help her cement her position as Top Dog, it may indeed be a ruse to undermine it. Meanwhile, Liz has a difficult reunion with her daughter Sophie and is unsure when Doreen proposes she be the alternate carer when the baby comes. Will is in a happy place and seems to finally be able to put the past behind him is shocked when he is the focus of a murder investigation.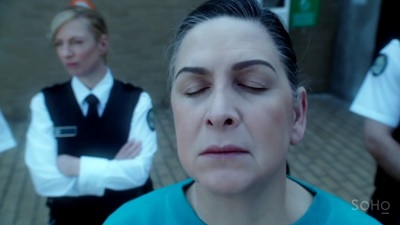 #16 - Prisoner 8.05
Season 4 - Episode 3
Against Vera's wishes, Ferguson is released into general. The women are out for blood but Vera confines Ferguson to her cell for safety reasons. When Ferguson challenges Vera's decision, she's left bewildered and wondering whether Ferguson has a death-wish. As always, Ferguson has an endgame but will she live to accomplish it?
#17 - Panic Button 8.04
Season 4 - Episode 7
Ferguson is rattled when she discovers that Bea will be supporting Jesper s evidence in court. Meanwhile, Bea seems to be losing control of the women so she forces a prison-wide vote to end the debate.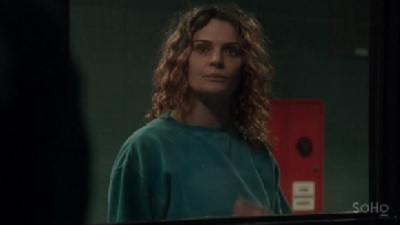 #18 - Screw Lover
Season 4 - Episode 4
Ferguson, having found protection in Kaz s crew, cunningly blames Will for her brutal ganging, a move which only strengthens Kaz's support for her. When Bea defends Will, it backfires dramatically. She is painted as a screw-lover , and rapidly begins to lose the support of the women. The first ever conjugal visit takes place at the prison, and Boomer shamelessly attempts to impregnate herself to her deadbeat ex-boyfriend, Daz. Meanwhile, Maxine is diagnosed with breast cancer and can t bring herself to tell the other women.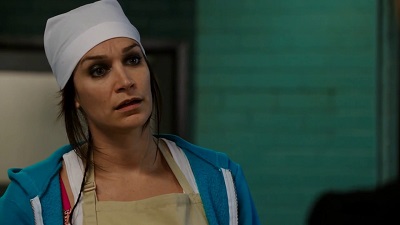 #19 - The Long Game
Season 3 - Episode 7
Bea struggles to accept that she had a psychotic episode, despite the CCTV evidence. When her blood is found to have traces of LSD, she realises that her attacker caused the meltdown. She smuggles evidence out of the psych unit, understanding she'll need to play the long game if she's going to defeat Ferguson. Meanwhile Bridget struggles to force Franky to accept that she has an emotional block. But when she challenges Franky to talk about her mother, she elicits a confession she wasn't expecting.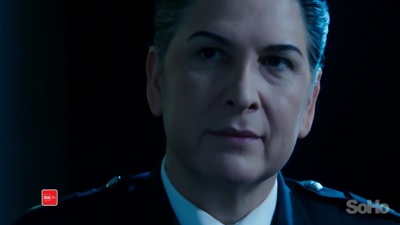 #20 - A Higher Court
Season 3 - Episode 10
Franky's parole hearing is brought forward. Under the pump and certain that Ferguson is planning to ambush her chances, Franky offends former lover Kim, who retaliates by planting drugs, in the form of heroin-filled balloons, in Franky's cell. Faced with an imminent cell toss, Franky has no option but to swallow the evidence. So Franky fronts the parole board, under-prepared, and with a gutful of heroin that may just kill her. But Ferguson has a surprise planned, and just when it seems parole might be possible. Meanwhile, Doreen faces an agonising choice. Does she keep her baby in prison with her? Or does she ask her sister to take care of Joshua, and get him out of Ferguson's reach for good?
#21 - Goldfish 8.04
Season 3 - Episode 8
When Ferguson's pet goldfish dies, she identifies her lack of emotion at the death as a potential weakness, rather than strength. But in seeking a renewed connection with Doreen, Ferguson unwittingly makes herself vulnerable when she calls Doreen - Jianna. Bea sees this as a possible chink in her armour and tasks Doreen with uncovering the truth behind the name.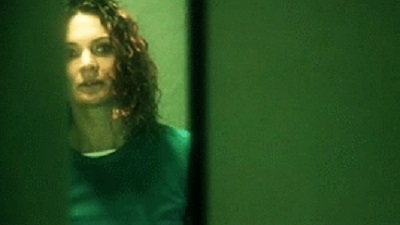 #22 - Divide and Conquer 8.04
Season 4 - Episode 6
Bea is released from the slot and is immediately confronted by Lucy if Bea doesn't punish Tasha for her break in prison rules, Lucy and her crew will be forced to. Doreen shocks everyone by turning her back on Bea and Liz is assigned to look after a new inmate.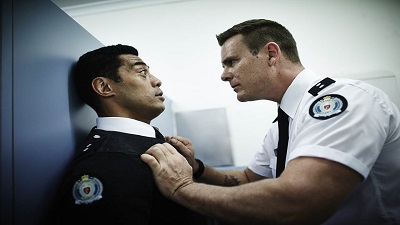 #23 - Something Dies 8.02
Season 1 - Episode 7
Bea pays a high price for crossing Jacs while Franky gets her revenge, and Will reverts to his old ways.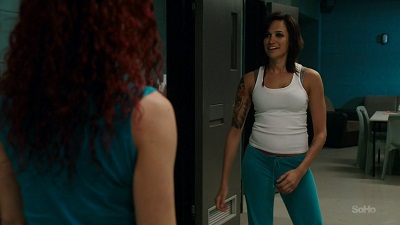 #24 - Knives Out 8.02
Season 3 - Episode 3
Franky's under fire. With her supply cut and her powerbase decimated, she's on her own when prisoners come after her to claim what they're owed. Bridget identifies Franky as someone she could really help, but Franky refuses to engage, venting her frustration by trashing the Education Unit. Meanwhile Bea is concerned at the police interest in Will, and shocked when he makes a startling confession.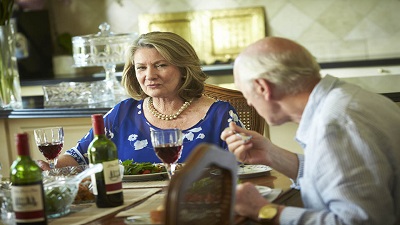 #25 - Mind Games 8.01
Season 1 - Episode 8
To gain back control of Wentworth Jacs makes a final play to break Bea.