Waking the Dead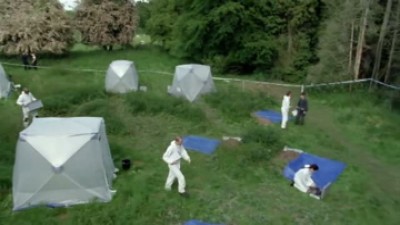 #1 - Waterloo (2) 8.29
Season 9 - Episode 10
Time is running out for Boyd as he fights for justice against a powerful adversary. (Final 'Waking the Dead' Episode)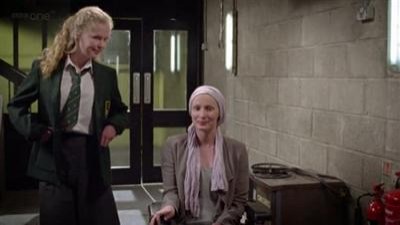 #2 - Harbinger (1) 8.28
Season 9 - Episode 1
Boyd has to break in a new team member of equal rank, Detective Superintendent Sarah Cavendish, a high-flyer recently grounded by a hushed-up failed operation.After the empty and abandoned car of banker Donald Rees is discovered threee years after he went missing, Boyd decides to take on the case in an effort help the man's family find some closure with their lives.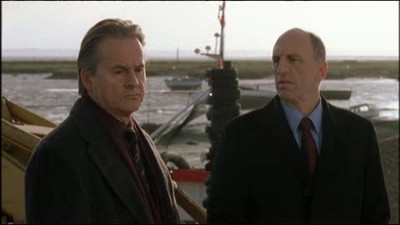 #3 - Walking on Water (2) 8.22
Season 3 - Episode 4
Following the murder of Mark Lovell's cousin, the team establish that Mark has a watertight alibi, and the search for the real murderer narrows down to the remaining family members. Their investigation into the two remaining family members is further complicated by the discovery of drug dealing and involvement in the witness protection scheme.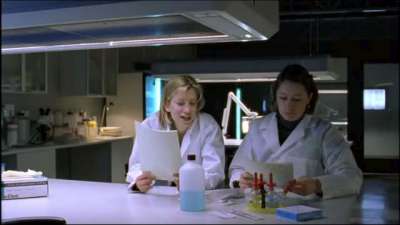 #4 - Special Relationship (1) 8.18
Season 2 - Episode 5
Boyd and his team struggle to find the truth behind the murder of a prominent Home Office adviser, when a petty criminal is acquitted of the crime. Once a prominent feminist activist, victim Katherine Reed had attacked the establishment at every opportunity, only to later switch sides. Boyd's progress on the case is hampered not only by a Home Office audit, which means the team will be shadowed throughout, but also by the fact that the original investigation was conducted by one of his old flames.
#5 - Yahrzeit (2) 8.18
Season 6 - Episode 12
As Ben goes missing, Boyd and his team try to force the truth out of a confused David. Boyd grows increasingly close to Sarah, and Stella travels to Poland to investigate the true story.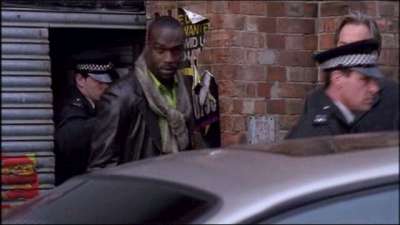 #6 - Thin Air (2) 8.11
Season 2 - Episode 8
While under pressure to discover the truth behind the murder of young Joanna, DCI Boyd (Trevor Eve) slips up and makes possibly some irreversible mistakes. Joanna's killer begins stalking her sister.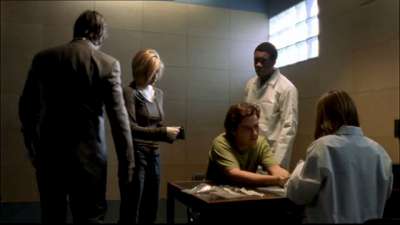 #7 - Every Breath You Take (2) 8.08
Season 1 - Episode 10
Grace is not convinced that the stalker who confessed to the murder is truly guilty. But who really killed the police officer? Was it possibly the stalker, her ex-husband, or the married father of her unborn baby?
#8 - The Fall (2) 8.08
Season 6 - Episode 6
As tension builds between Grace and Boyd the truth about Lisa is revealed. Meanwhile, the team have a new lead following on from Declan's death and it's a race to find the murderer before Lisa does.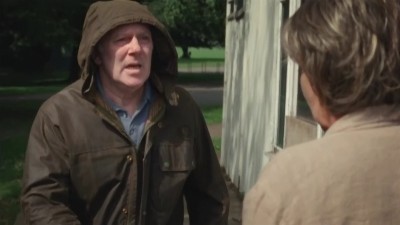 #9 - Solidarity (2) 8.08
Season 9 - Episode 6
As the case continues, the squad investigate Murray using Grace as bait. However, when one member is shot and one member is arrested, the case could go in to turmoil, only for a connection to be revealed.
#10 - Harbinger (2) 8.07
Season 9 - Episode 2
Boyd is convinced that the missing Donald is not a murderer, and pushes his team to try to make sense of all the vague connections in the case and eventually confront the unfathomable evil lurking within the heart of this sad, unfortunate family.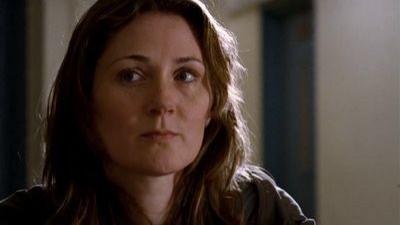 #11 - End Game (1) 8.07
Season 8 - Episode 7
An old adversary of Boyd's asks him to investigate two deaths at her psychiatric hospital.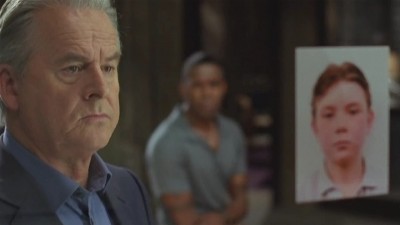 #12 - Care (2) 8.07
Season 9 - Episode 4
The investigation into Claire Somers' death has seemingly unleashed a predator straight from the darkest childhood nightmare. But are they looking for a monstrous child-stealer, or misguided saviours?
#13 - Yahrzeit (1) 8.01
Season 6 - Episode 11
Boyd receives an anonymous package in the post – a Nazi ceremonial dagger. Attached to it is a Cold Case number, linking it to the unsolved murder of a young girl in May 1945. It seems that Mel had been working on the case before her death, what does this mean for the Cold Case Team?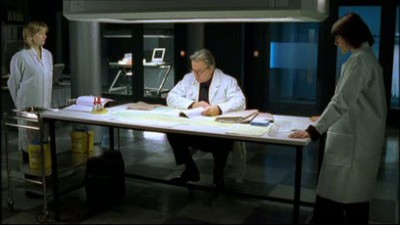 #14 - Walking on Water (1) 8.00
Season 3 - Episode 3
When a convicted killer is cleared at appeal for the murder of his adoptive father ten years previously, Boyd is not convinced that the man is innocent. But the only way to find out is to track down the rest of the family - and with a big inheritance at stake, both parties appear to have a lot to hide..
#15 - Cold Fusion (1) 8.00
Season 5 - Episode 11
As DNA evidence from an old case of Spencer's (while he was working for the Atomic Energy Constabulary) is re-examined it appears that the wrong man was sent to jail. Someone tries to coverup the new evidence, causing all eyes to turn to Spencer.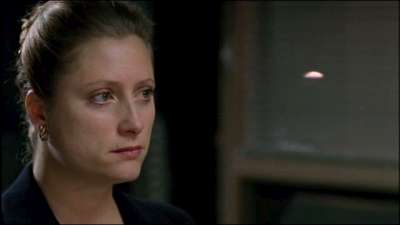 #16 - Life Sentence (2) 7.93
Season 2 - Episode 2
Boyd and the team continue to begrudgingly rely on serial killer, Thomas Rice's assistance on the case, while also trying to protect Dr. Delaney from experiencing her terrifying ordeal once more at the hands of the copycat assailant. It becomes apparent that he might have help on the outside, so it's crucial that Boyd confronts one of Rice's intended victims, Dr Delaney, to find out what went on during her captivity. Why did he spare her life?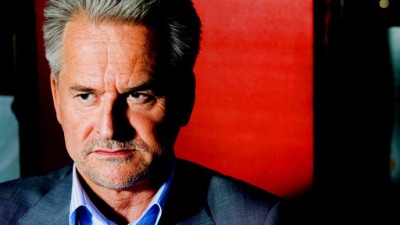 #17 - Pieta (2) 7.92
Season 7 - Episode 12
Boyd vows to track down the ring of war criminals, all of whom are now living and working in the UK
#18 - Multistorey (1) 7.89
Season 3 - Episode 1
A man accused of opening fire on a crowd from a multi storey car park, and killed a policeman, is claiming his innocence. Boyd's colleagues question his loyalties when he seems unwilling to re-investigate. As DC Mel Silver digs deeper, she discovers some disturbing truths about her boss.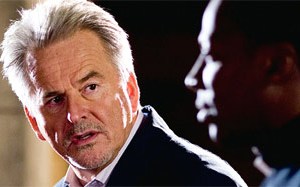 #19 - Skin (1) 7.88
Season 7 - Episode 7
After they get a tip off in an anonymous e-mail,the team head to a waste ground in east London, where they find the remains of a right-wing fascist activist.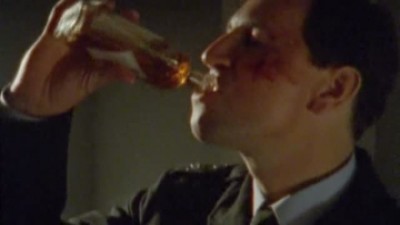 #20 - Waterloo (1) 7.87
Season 9 - Episode 9
Boyd investigates the disappearance of 16 homeless boys from Waterloo Bridge in the 1980s.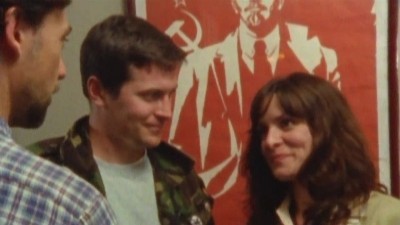 #21 - Solidarity (1) 7.87
Season 9 - Episode 5
When the squad look in to the case of an army activist discovered in London's sewer system they discover that the case may have more police connections than they originaly thought.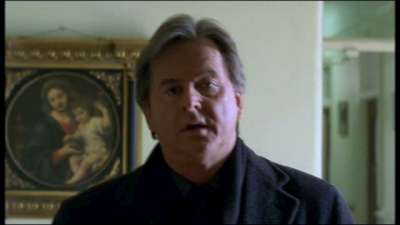 #22 - Deathwatch (1) 7.87
Season 2 - Episode 3
Boyd and the team take on the task of infiltrating the dark underworld of London's gangland crime families when Harry Newman makes a deathbed confession to 12 "unauthorised killings". Dr Grace Foley is intrigued by this strange expression but Boyd and the rest of the team are tempted to dismiss it as the meanderings of a dying man. Until, that is, forensic psychologist Frankie Wharton discovers that Newman did not die of natural causes, but has been murdered. They soon realise there's a lot more to Newman than they imagined. Added to all that, there's a link to a famous fifties trial in which a gangster was hanged for killing two policemen.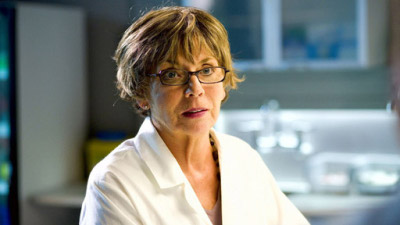 #23 - Sins (2) 7.85
Season 7 - Episode 4
After the discovery of Terry Ryan's body buried in a field,more corpses are uncovered..leading Grace to think it is a ritual burial site. Meanwhile Boyd and the team race to find Dr Hooper,whom Kelleher has taken hostage. And back in the lab Eve makes a shocking discovery.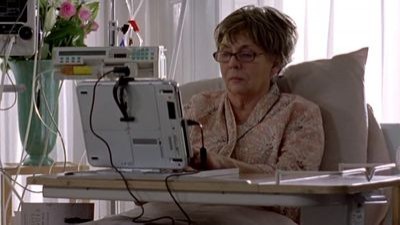 #24 - End Game (2) 7.83
Season 8 - Episode 8
Boyd and his team uncover the awful truth behind the walls of the psychiatric hospital.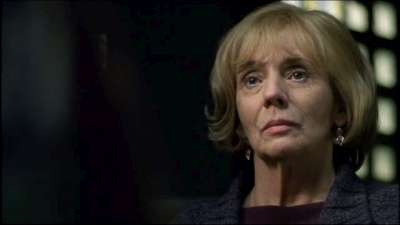 #25 - Thin Air (1) 7.83
Season 2 - Episode 7
Twelve years after Joanna Gold famously disappeared in broad daylight on Hampstead Heath, the dress she was wearing is found in a lock-up. The team begin the hunt for her killer.