VICE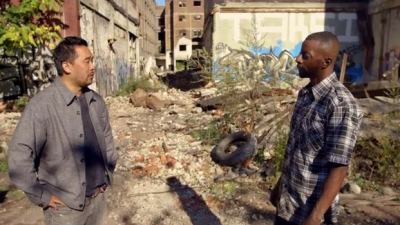 #1 - American Scrap & Children of the Drones 8.27
Season 2 - Episode 3
David Choe examines the scrap metal trade in America and Suroosh Alvi explores the effects of drone strikes in Afghanistan.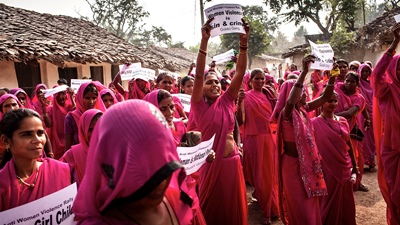 #2 - The Pink Gang Rebellion & Genetic Passport 8.25
Season 2 - Episode 7
"The Pink Gang Rebellion" - The brutal details of a 2012 gang rape on a Delhi bus focused international attention on India's rampant rape issue. Inept law enforcement, the social stigma associated with rape, and a patriarchal social structure have allowed sexual assaults to plague Indian women. Delhi's police department has vowed to hire more female officers and set up a help desk, but these measures are hardly a solution. Rapes in Delhi doubled in 2013, and as bad as it is in Delhi, the Indian countryside is even worse. Instead of investigating rape cases, rural police officers often ignore victims and their families. But one woman, Sampat Pal, has galvanized a group of rural women into the Gulabi Gang, or Pink Gang, to combat the injustice of sexual assault. Gelareh Kiazand heads to rural Indian to investigate the issue and embed with this revolutionary gang. "Genetic Passport" - From 1949 to 1989, the Soviet Union, determined to prepare for nuclear warfare, detonated more than 450 nuclear bombs in an area of Kazakhstan known as the Semipalatinsk Test Site. For hundreds of thousands of Kazakhs, radiation not only surrounded them, but became part of their DNA. In an effort to curtail the birth of a new generation of deformed children, a Kazakh doctor recently tried to implement a mandatory "genetic passport" allowing people to know if their genes were damaged by radiation. Thomas Morton goes to Kazakhstan to learn more about this controversial initiative.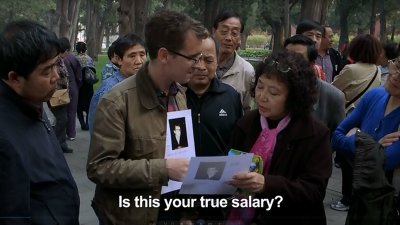 #3 - Love & Rockets 8.22
Season 1 - Episode 4
Chinese Cockblock: China's "one child" policy and a cultural preference for male babies, has created a market where marrying-age men outnumber women by the millions. European Meltdown: with their economy in the toilet and no jobs to be had, Europe's youth are taking to the streets to demand radical changes.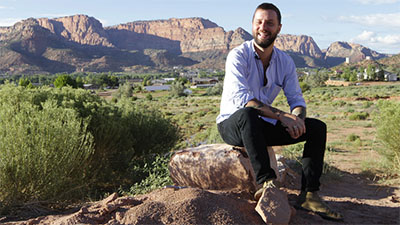 #4 - Winners & Losers 8.21
Season 1 - Episode 5
Mormon Lost Boys: In today's Fundamentalist Latter-Day Saints (FLDS) Church, many young men have been thrown out of their homes because of an edict allowing polygamist church elders to monopolize all the eligible young girls. These "lost boys," few of whom have even an 8th-grade education, must adjust to a drastically different America than the one they grew up in. We travel to Colorado Springs to meet some of these young men and listen to their harrowing stories. The Fat Farms of Mauritania: Ironically, in one of the world's poorest countries, obesity is a sign of beauty and wealth. In the West African country of Mauritania, parents send their daughters to rural fattening camps, where they are force-fed over 15,000 calories a day in camel milk, figs, oiled breadcrumbs and couscous. VICE sends its skinniest correspondent to one of these camps to examine the impact of force-feeding on young women in a society that loves them so plump. Mumbai Slumscraper: Nowhere in the world is the collision of caste and future more apparent than in Mumbai, where more than half its residents live in slums sprawled in the shadow of billion-dollar, single-family skyscrapers. VICE travels to Mumbai's Dharavi slum, where over a million people live in abject poverty while billion-dollar single-family skyscrapers are being built on top of them.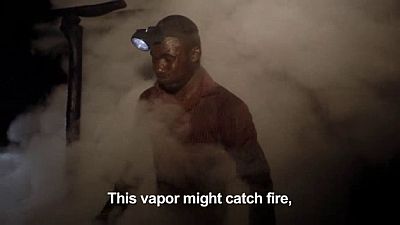 #5 - Gangs & Oil 8.19
Season 1 - Episode 9
Chiraq The lethal combination of gangs and guns has turned Chicago into a war zone. To see why the Windy City, now dubbed "Chiraq," had the country's highest homicide rate in 2012, VICE visits Chicago's most dangerous areas, where handguns are plentiful and the police and community leaders are fighting a losing battle against gang violence. In the neighborhood of Englewood, we patrol with police, visit with religious leaders, and hang out with members of gangs – soldiers in a turf war that has spread into new communities as projects are destroyed and residents are forced to move elsewhere. Nigeria's Oil Pirates High unemployment, political corruption, and the unequal sharing of oil resources have turned today's Niger Delta into a hell on earth. Oil theft has become big business in Nigeria, costing oil companies more than $7 billion per year while polluting coastal farmlands and fisheries – and wrecking the lives and livelihoods of local residents. VICE travels to Africa's oil-producing region to meet with oil thieves who refine and sell oil in West Africa, and follows one farmer's attempt to sue a foreign oil company for poisoning his family's land.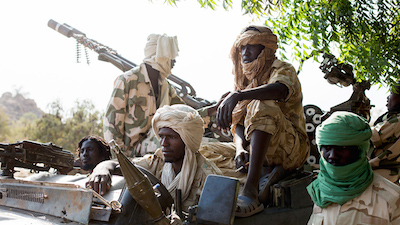 #6 - Surveillance City & The Forgotten War 8.15
Season 2 - Episode 12
"Surveillance City" (correspondent: Vikram Gandhi) - Camden, New Jersey is one of the poorest and drug-ridden cities in the country, and its murder rate is 12 times the national average. In 2011, the city cut its police force almost in half, with nearly 80,000 residents regularly being policed by 12 cops at a time. The state stepped in to overhaul the department, introducing an experimental "Metro" security apparatus equipped with futuristic technologies like gunshot detecting, triangulation microphones, and automatic license-plate readers. As similar surveillance systems are implemented across the country, Vikram Gandhi goes to Camden to see how these tactics are working, how residents feel about their loss of privacy, and what the future of policing might be. "The Forgotten War" (correspondent: Ben Anderson) - A decade ago, the crisis in Darfur was a cause celebre. American politicians, activists, and celebrities took to the media to condemn Sudanese President Omar al-Bashir for his brutal genocide, and to send out a call for justice and aid his victims. Yet today, world attention has waned, despite the fact that President Bashir remains in power. People continue to die, and millions of refugees remain in overburdened camps filled with malnourished children. Without sufficient aid from the international community, Sudanese rebel groups are stepping in to fight for justice on their own terms. Ben Anderson goes to the refugee camps in Chad and Sudan to meet the victims the world has forgotten, and the rebels poised for civil war.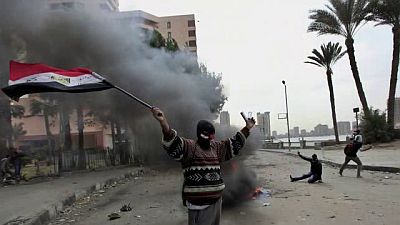 #7 - Corruption 8.13
Season 1 - Episode 6
China's Ghost Towns: Fifteen years ago, China changed its policy so people could buy their own homes. Real-estate investments boomed, and new cities began popping up each year, many inspired by western design and mimicking iconic locales like Paris and lower Manhattan. The problem is: people don't live here. One ghost city in Inner Mongolia, built to house one million people, is now an empty shell of unoccupied skyscrapers and abandoned construction sites. VICE checks out this and other urban failures to figure out how China's preoccupation with growing its GNP turned "supply and demand" into "build now, sell later." Egypt on the Brink: Over two years ago, Arab Spring climaxed in the overthrow of President Mubarek in Egypt. But for many Egyptians, the situation has actually gotten worse, as has the man who replaced Mubarek: Mohamed Morsi, elected under the radical Muslim Brotherhood banner. VICE visits the embattled streets of Cairo, where opposition to Morsi has resulted in renewed mass protests and violence in Tahrir Square. Among those we meet: members of the Black Bloc, youthful revolutionaries who disguise themselves with hoods and scarfs while vowing to oust Morsi and destroy the Muslim Brotherhood.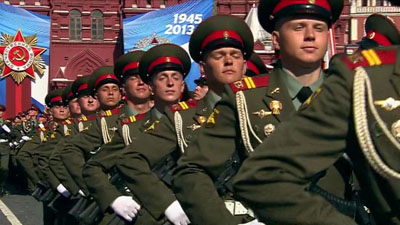 #8 - Cold War 2.0 8.12
Season 3 - Episode 14
The increasingly strained relationship between Russia and NATO is examined in the Season 3 finale, which includes remarks by U.S. president Barack Obama and vice president Joe Biden.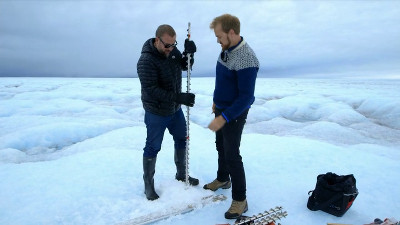 #9 - Greenland Is Melting & Bonded Labor 8.10
Season 2 - Episode 2
Greenland recorded its highest temperatures ever in 2013. Though some say that's not cause for concern, the equivalent of three Chesapeake Bays'-worth of water melts off the island every year, affecting sea levels around the world. Shane Smith embarks on an expedition to Greenland with climate scientist Jason Box to discover the reasons for the melting, and how the resulting sea level rise will mean devastation sooner than expected. Millions of men, women and children work as bonded laborers in Pakistan's brick kilns. This abusive practice is facilitated by the devastating disenfranchisement of workers and by the pervasive corruption of the brick kiln industry and Pakistani law enforcement. Fazeelat Aslam goes to the brick kilns to see the conditions and learn how certain organizations are fighting back by rescuing the workers from this modern-day slavery.
#10 - Heroin Warfare & The Coldest War 8.07
Season 2 - Episode 11
"Heroin Warfare" (correspondent: Suroosh Alvi) - Since the U.S. occupation of Afghanistan, heroin production in the region has skyrocketed, making the country the number-one producer by a large margin. Though Iran, Afghanistan's neighbor, is an ultraconservative country, Afghan heroin flowing across the border has actually caused Iran to have the worst heroin use problem in the world. Suroosh Alvi gets a rare look inside Iran to meet the suffering heroin addicts, and see how the country is coping with the illegal drug trade. "The Coldest War" (correspondent: David Choe) - With the polar ice caps shrinking due to global warming, new trade routes are being exposed, along with billions of dollars' worth of natural-resource reserves. This is prime real estate and the five nations bordering the Arctic are readying themselves to fight for it. David Choe heads north to witness NATO forces participating in the largest polar military exercise in history. The problem is that there's one non-NATO country that already considers itself rightful owner of the region: Russia. With Vladimir Putin's recent military annexation of Crimea, there's a definite possibility its aggressions will boil over, returning the international community to precarious Cold War footing.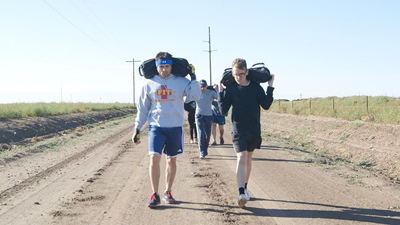 #11 - The Resource Curse & Deliver Us from Drought 8.07
Season 2 - Episode 8
As humanity's appetite for energy grows exponentially, the extraction industry scrambles to the most remote regions on Earth to satisfy demand. In the undeveloped Melanesian country of Papua New Guinea, America's Exxon Mobil has staked its claim to a $19 billion dollar liquid natural-gas project expected to start production in late 2014. Vikram Gandhi heads to Papua New Guinea to investigate. Over in Texas, Thomas Morton investigates the climate catastrophe, and discovers firsthand the local responses, which often involve reaching out for divine intervention.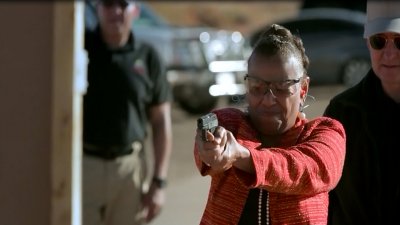 #12 - Guns & Ammo 8.05
Season 1 - Episode 3
VICE visits a school in Albuquerque which has a is fully armed ex-police security team and the students are taught gun drills and tactics to disarm attackers, and explores the toxic cesspool of military waste in Iraq left by withdrawing US troops.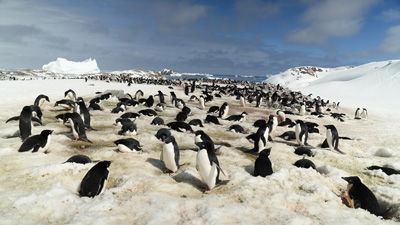 #13 - Our Rising Oceans 8.05
Season 3 - Episode 1
A report on climate change that features a visit to Antarctica to observe melting glaciers and a report on rising sea levels in Bangladesh. Then an interview with Vice President Joe Biden.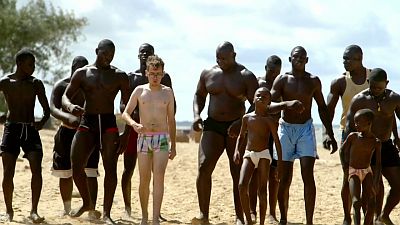 #14 - Fighting Chances 8.02
Season 1 - Episode 8
Senegalese Laamb Wrestling The most popular sport in the West African country of Senegal isn't soccer – it's laamb, combining Greco-Roman wrestling moves with eclectic pre-fight rituals and dances. Laamb's appeal has skyrocketed as the nation's economy has plunged (the average income for Senegalese workers is about $3 a day), and top stars are of the Michael Jordan magnitude. In a jarring contrast of color and size, VICE visits Bombardier, a laamb star who's a hero in his hometown of Mbao, to learn about the physical and spiritual sides of the sport – and to train for our intrepid correspondent's debut in the ring. The World Is Sinking The global sea level rose by 22 cms in the past 100 years – and is expected to rise even faster in the years to come. Naysayers who insist that global warming is just a mirage can look no further than Venice, where the famous St. Mark's Square is underwater a third of the year, or the Maldives, the island nation which is in jeopardy of sinking into the Indian Ocean. Shane Smith travels from Europe to the Maldives to New York (site of massive flooding caused by Hurricane Sandy) to measure what we might expect if climate change and rising sea levels continue unabated.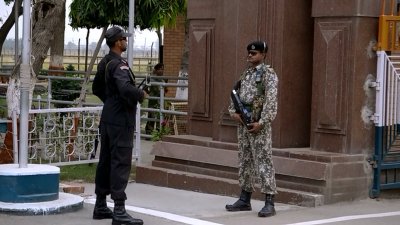 #15 - Bad Borders 7.98
Season 1 - Episode 2
Escape from North Korea Thousands of North Koreans cross the border into China illegally every year. Living in perpetual fear of being discovered, with all odds against them, defectors still do everything they can to leave. If arrested in communist Laos, they may be sent back to North Korea to face prison camp or worse. The risks of escaping the North and heading to the South are so great that fewer than 25,000 North Koreans have ever made the journey successfully. VICE joins a South Korean pastor who has developed a modern-day underground railroad to move defectors from China to freedom and eventual citizenship in South Korea. World's Most Dangerous Border The most dangerous place in the world is Kashmir's line of control, which partially occupies the Indian state and separates India from Pakistan. Observers in both India and Pakistan believe the decades-old conflict between the two nations could potentially lead to the end of the world as we know it. VICE travels across Pakistan to the contested line of control in Kashmir, pointing out how close a nuclear apocalypse is yet again.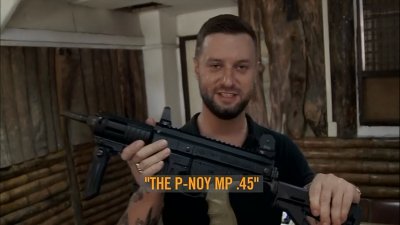 #16 - Killer Kids 7.97
Season 1 - Episode 1
Assassination Nation The Philippines are the most dangerous place in the world to run for office, as politicians are routinely killed by their rivals. In 2009, a convoy of 57 of Governor Esmael Mangudadatu's supporters, friends and family were ambushed and killed as they drove to file his papers to run for office. Correspondent Ryan Duffy rides with the governor-and his heavily armed convoy-as he attempts to file his papers to run again. Duffy explores the gun crazy attitudes prevalent in the Philippines, where some areas boast a 70 percent gun ownership rate, and visits with underground gun makers and a terrorist training camp, which consists almost entirely of children. The Killer Kids of the Taliban In Afghanistan, the Taliban has ramped up its use of children in suicide bombing terrorist attacks. Ranging from teenagers to children as young as six years old, they are routinely manipulated and lied to as they are sent to blow up their targets. VICE co-founder Shane Smith travels to Kabul to speak with children who have been arrested before detonating themselves. He finds they're often ignorant of the actual teachings of the Koran, but have been misled by terror-preaching imams. In a visit with a high-ranking Taliban official, the former commander is cagey when asked about the subject of suicide bombing, but feels its use is justified in a time of war. When Smith visits the family of victims of one of the worst attacks in Kabul's history, they demand to know why.
#17 - Meathooked & End of Water 7.95
Season 4 - Episode 5
'Meathooked'- The world is addicted to meat--in developing countries around the world, diets are starting to look more like ours, incorporating more and more beef and pork. Massive factory farms are springing up to supply that demand. But industrial meat operations produce more than just cheap T-bones; they also dish out enormous environmental harm. Isobel Yeung travels to the feedlots, farms and slaughterhouses where our meat is made, to see the true costs of our burger habit. 'End of Water' - Water is the single most vital resource we have--but it's also one of the most threatened. Around the world, from the American West to China, South Asia, and the Middle East, the water we need is simply disappearing. Vikram Gandhi reports from California's once-abundant farmland and the heart of Sao Paulo's reservoir system to assess the depths of the crisis, and what can be done to reverse it.
#18 - Savior Seeds & India's Water Crisis 7.79
Season 3 - Episode 9
The future of food and genetically modified organisms. India's shortage of clean water.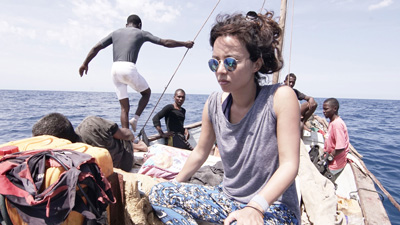 #19 - We The People & Countdown to Extinction 7.78
Season 3 - Episode 3
Gianna Toboni explores the rise of militias in the U.S. Isobel Yeung investigates the consequences of unsustainable fishing practices.
#20 - Escape to Europe & Cycle of Terror 7.78
Season 4 - Episode 2
'Escape to Europe' - With the war in Syria now in its fifth bloody year, half the country's population has been displaced, and four million have fled. Many are heading to the safety and relative prosperity of Europe, but getting there is a long, life-threatening journey. VICE follows the refugee trail from the Syrian border to Europe, meeting Syrians determined to find a better life. 'Cycle of Terror' - The bloody ISIS attacks in Paris stunned the world. As rumors circulated that one of the attackers may have posed as a Syrian migrant, politicians in Western countries, including the U.S., raced to declare their territory off-limits to refugees from countries like Syria and Iraq. VICE travels to France and around the U.S. to see how the global reaction to the violence in Paris is affecting the fight against terrorism.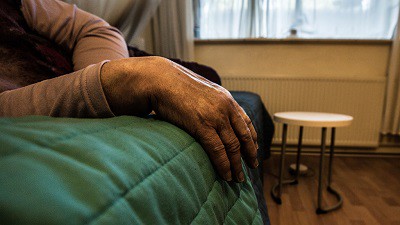 #21 - Right to Die 7.77
Season 4 - Episode 3
When California enacted the End of Life Option Act amid fierce debate last October, the number of terminally ill Americans with the right to a doctor-assisted death effectively quadrupled. But in parts of Europe, euthanasia is also administered to people other than the terminally ill, including those with autism, depression and personality disorders. VICE explores the moral, political and personal questions raised by how and when we end our lives.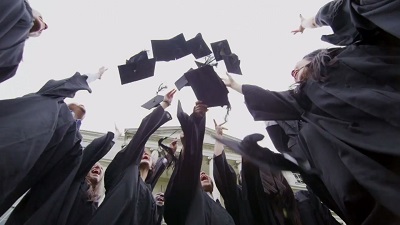 #22 - Student Debt & Fecal Medicine
Season 4 - Episode 17
'Student Debt' - Americans owe $1.3 trillion in student loans --second only to home mortgages. The rise in student loan borrowing is tied to skyrocketing tuition rates, which are up 226% since 1980. VICE reports from America's college campuses to explore how a spigot of easy money from the federal government is jacking up the cost of higher education and even threatening our international competitiveness. 'Fecal Medicine' - For years, medical science was powerless against one of the most of severe intestinal infections. But a new treatment shows tremendous promise -- if patients aren't too squeamish to try it. Fecal transplants use the stool from a healthy person to repopulate life-sustaining bacteria in the colon of the patient. This technique is so effective that researchers are testing its potential to treat disorders far beyond the digestive tract, pointing to breakthrough treatments for a broad range of the most stubborn diseases. VICE reports from the labs and lavatories where this medical revolution is taking place.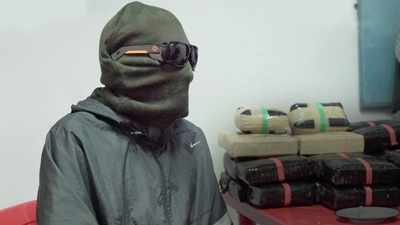 #23 - Lines in the Sand & Outsourcing Embryos
Season 3 - Episode 4
Drug trafficking in Africa. Indian women who are paid to carry babies for wealthy foreigners.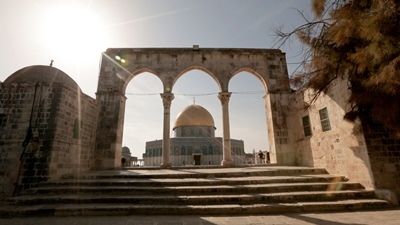 #24 - Terrorist University & Armageddon Now
Season 2 - Episode 5
'Terrorist University' - Dagestan is Russia's hotbed for Muslim extremism; Shane Smith heads there to follow in the footsteps of Boston Marathon Bomber Tamerlan Tsarnaev who spent six months there. 'Armageddon Now' - Thomas Morton looks at the Israel-Palestinian conflict and the surprising Evangelical support for the Jewish State.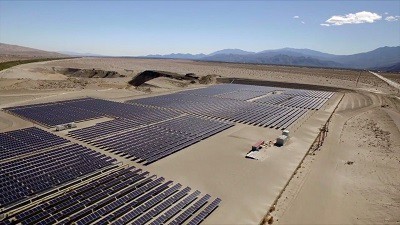 #25 - The Future of Energy
Season 4 - Episode 9
At the UN Climate Change Conference in Paris last December, world leaders agreed that climate change is an urgent threat, cementing green energy production as a new frontier of innovation. VICE founder Shane Smith takes an in-depth look at the future of how we make and use energy, and how we can meet growing demand as we cut carbon emissions.