Vera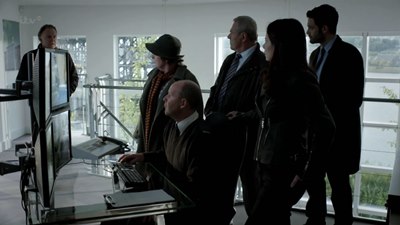 #1 - Death of a Family Man 8.34
Season 4 - Episode 4
The detective investigates the mysterious death of businessman John Shearwood, found floating in the water under the Gateshead Millennium Bridge when he was supposed to be on a golf trip to Ireland. The man's wife Stella and brother Luke are baffled to discover he was working as an informant for HM Revenue and Customs. Chief Revenue investigator Owen Preece reveals John's business manager Mark Donovan has been running an alcohol scam through their haulage firm and the deceased had agreed to offer information in exchange for immunity from prosecution. Was his cover blown? Owen doesn't think so, and Mark has an alibi - unlike John's wife.
#2 - Dark Road 8.26
Season 6 - Episode 1
Vera investigates the mysterious murder of a fifty six year old grandmother, discovered by a young girl on the desolate Northumberland moors.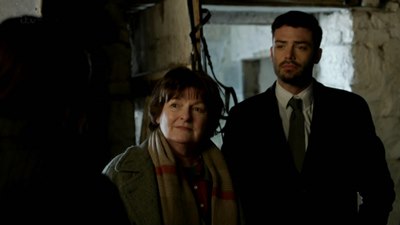 #3 - Prodigal Son 8.25
Season 3 - Episode 4
Vera and Joe are brought in to investigate when a former Met police officer is stabbed to death outside a nightclub in Newcastle. The team initially suspects a crime of passion after it emerges the victim had recently rekindled his affair with his childhood sweetheart, whose husband has a history of violence. However, Vera uncovers evidence pointing to a more complex case involving inside information and the hostile takeover of a brewery. What did the deceased find out that cost him his life?
#4 - The Sea Glass 8.22
Season 6 - Episode 4
A fisherman's body is found tangled up in a North Sea trawler's net. Vera and her team investigate with the help of the local harbourmaster, and find the dead man's sons pointing the finger at the owner of a fish market, with whom they have a long-running feud. Retracing the dead man's steps, Vera discovers when he drowned and tracks down a waitress who may have been one of the last people to see him alive. However, the case becomes more complicated when a witness runs away and a boat belonging to the dead man's sister-in-law goes up in flames.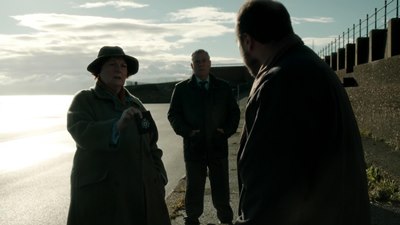 #5 - Shadows in the Sky 8.19
Season 5 - Episode 4
A dock worker plunges from the roof of a multistory car park whilst picking up daughter from her school prom and everything points to foul play.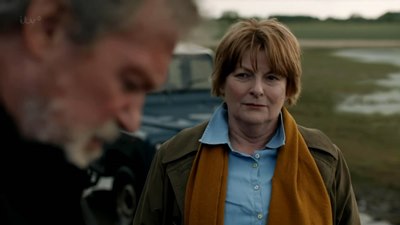 #6 - On Harbour Street 8.17
Season 4 - Episode 1
Vera investigates the death of a pensioner found stabbed on a train at the height of rush hour. The case has a huge impact on Joe's home life when his daughter is named as a key witness, and he struggles to maintain a professional distance. The trail leads the team to a quiet Northumberland coastal town where clues appear to lead to one particular street - but why are the residents so reluctant to talk?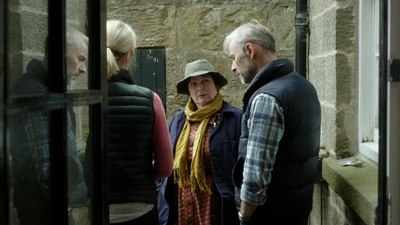 #7 - Muddy Waters 8.17
Season 5 - Episode 3
Vera investigates the death of an unidentified man dredged up from a slurry pit on a remote Northumberland farm.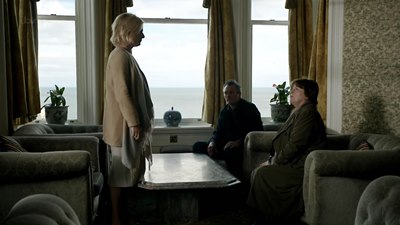 #8 - Protected 8.14
Season 4 - Episode 2
The detective is called in when David Kenworthy, the son of a prominent local family, is found murdered on the beach at Whitley Bay. A witness spotted arcade owner Larry Crowe arguing with David on the night of the killing, and a search of the suspect's property uncovers a bloodied baseball bat. However, Larry has a cast-iron alibi and it's clear he wasn't the only person the victim met that night. A second death then leaves Vera facing mounting pressure to crack the case, and struggling to answer the question of why David was drawn to the seafront on the evening of his father's retirement.
#9 - Young Gods 8.13
Season 3 - Episode 3
Vera delves into the past of extreme sports enthusiast Gideon Frane after he plunges from a cliff in a ball of flames. A scan of the files reveals a long list of stalking complaints against an ex, and an anonymous letter to the victim spelling out Burn in Hell is linked to one of her friends. Aided by DC Shepherd and the newly appointed DC Edwards, the team tries to track down Gideon's old gang to uncover a lifetime of bullying and an unexpected story of rough justice.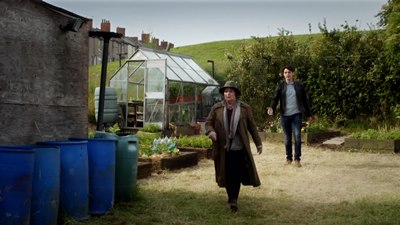 #10 - Old Wounds 8.10
Season 5 - Episode 2
Following the discovery of the remains of a teenage girl half-buried in a Northumberland wood, Vera and her team end up looking into a thirty-year old mystery.
#11 - Tuesday's Child 8.07
Season 6 - Episode 2
Vera investigates the death of a young man whose remains were found in remote caves.
#12 - Castles in the Air 8.03
Season 3 - Episode 1
Young physiotherapist Lizzie Faulkner is shot dead while enjoying a holiday at a luxury country retreat. The resulting murder investigation unearths betrayal, guilt and the desire for atonement - as Vera moves quickly to avoid another tragedy, and Joe tries to make amends with the demons of his past.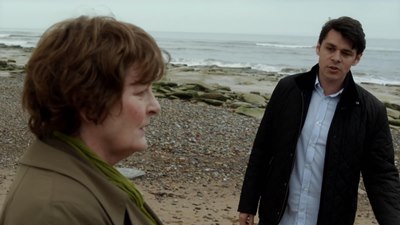 #13 - Changing Tides 7.96
Season 5 - Episode 1
Vera takes a look into a suspicious fire that rips through a holiday park on the Northumberland coast. Three cabins are destroyed and the body of a woman is discovered inside inside one of them.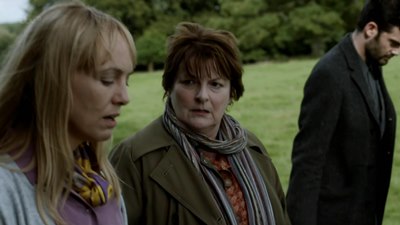 #14 - The Deer Hunters 7.96
Season 4 - Episode 3
The body of a man killed by a single gunshot wound is discovered on the moors and a burnt-out truck containing the remains of a deer is found a mile away. Joe is convinced the case is a poaching war gone wrong, but for Vera, the truth is never that straightforward. Delving into the victim's story, she unearths a sad childhood in the country and a troubled life in the city, scraping by as a novelist. Following the recent death of his grandfather, he returned to Northumberland after a 15-year absence to sell his inheritance to a wealthy couple - but pulled out of the deal at the last minute. Could his death be linked to a dispute over land?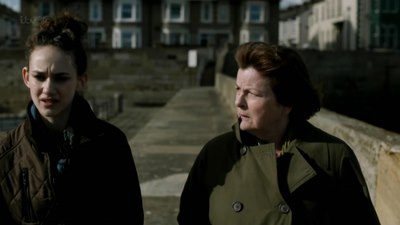 #15 - Poster Child 7.92
Season 3 - Episode 2
Respected surgeon Dan Marsden is shot dead days before his retirement and his teenage daughters Mira and Karen are abducted. Joined by a new addition to the ranks, Vera investigates a mysterious parcel and a connection to the Iraq War as she races against time to catch the killer and save the girls. However, the case soon takes a violent and unexpected turn, striking at the heart of the team.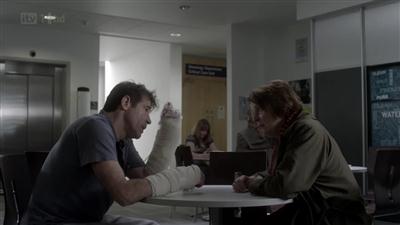 #16 - The Ghost Position 7.88
Season 2 - Episode 1
Vera's reunion with her first-ever sergeant, Stuart Macken, occurs under tragic circumstances when his house is petrol-bombed. Stuart is badly burned by the attack and his 18-year-old daughter Stella is left fighting for her life in intensive care. Vera is shocked to see that Stuart is a shadow of the man she knew 20 years before and, when her investigation uncovers unpleasant revelations about his personal life, she is faced with some long-buried memories of her own.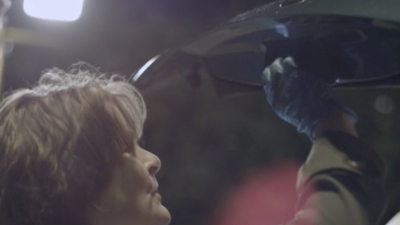 #17 - Telling Tales 7.87
Season 1 - Episode 2
Following the suicide of Jeanie Long, the woman convicted of the murder of teenager Abigail Mantel 11 years earlier, new evidence comes to light exonerating her. DCI Vera Stanhope reinvestigates the case, but to find out who really killed Abigail, the detective must uncover the secrets of a close-knit community that is still coming to terms with the incident.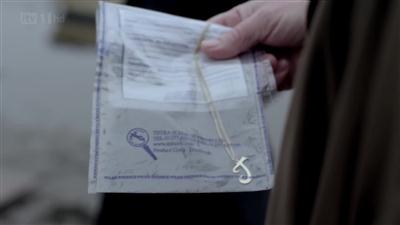 #18 - Silent Voices 7.86
Season 2 - Episode 2
Vera investigates the case of a murdered social worked named Jenny Lister, who was universally considered to have been principled and popular. However, in an overworked and understaffed social work system, a notorious case involving the death of a child seems to hold the key to solving the killing. As Vera pursues the truth, she discovers the real secret at the heart of Jenny's death - and the killer who will stop at nothing to keep it hidden
#19 - The Moth Catcher 7.76
Season 6 - Episode 3
Vera investigates the murder of a twenty two year old Alex Gartside, victim of a hit and run in a remote Northumberland Valley.
#20 - Little Lazarus 7.69
Season 1 - Episode 4
A woman is murdered in a hedgerow but her son survives the attack, only to fall beneath the ice of a frozen pond as he makes his escape. DCI Vera Stanhope wades in and drags him out, and against all the odds he pulls through. As the investigation into the mother's killing unfolds, Vera finds a kindred spirit in the boy and comes to realise the key to solving the case lies deep in his memory.
#21 - The Crow Trap 7.62
Season 1 - Episode 3
A murder at a remote cottage in Northumberland takes DCI Vera Stanhope back to a place full of childhood memories and reminds her of an unsolved case from earlier in her career. Delving into the local politics surrounding a controversial proposal to dig a quarry, she and her team find motives in the unlikeliest of places - until they realise that the truth could be hidden within the land itself.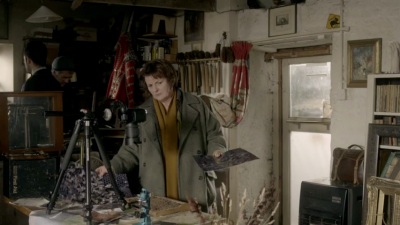 #22 - A Certain Samaritan 7.59
Season 2 - Episode 3
The investigation into the murder of 29-year-old Niall is made difficult by those closest to him, who seem intent on obscuring the facts, and it is not until the body of a drug dealer washes up on a beach that the dreadful truth begins to emerge. While coping with revelations of her own, Vera sifts through evidence of the grief, love and addiction that characterised Niall's life as she tries to find out why someone wanted him dead.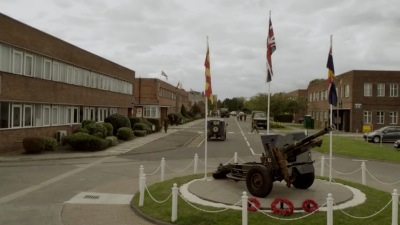 #23 - Sandancers 7.46
Season 2 - Episode 4
DCI Stanhope and DS Ashworth investigate a suspicious death in an army barracks, aided by Joe and an enthusiastic member of the military police. Although the demise of commanding officer Dev initially looks like suicide, a case for murder is quickly established and the team's first task is to find a motive. Sensing a connection to Ollie, a soldier killed in Afghanistan, Vera interviews the victim's loyal comrades and Ollie's grieving family, discovering a traumatic event that nobody wants to talk about.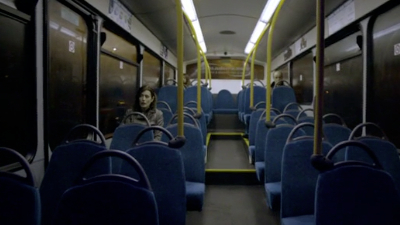 #24 - Hidden Depths 7.33
Season 1 - Episode 1
After two young people are killed in the same way - placed in water and surrounded by flowers - DCI Vera Stanhope knows that she must catch the murderer before they strike again. Aided by her team, especially her trusted right-hand man Sgt Joe Ashworth, she unpicks the complex and dysfunctional relationships amongst a group of bird-watching friends. As the friends' loyalty turns to betrayal, Vera finds that a small act of teenage blackmail and an illicit affair may have driven someone to kill.