V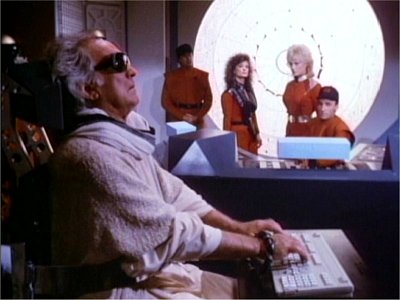 #1 - The Dissident
Season 1 - Episode 8
A Visitor scientist develops an force field that is deployed around Los Angeles. The Resistance attempts to destroy it.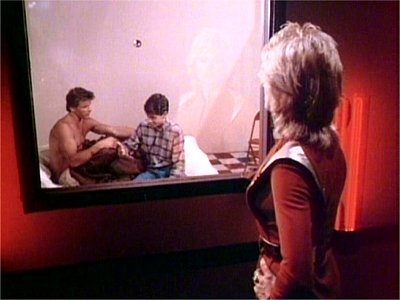 #2 - The Deception
Season 1 - Episode 4
Kyle Bates becomes involved in the Resistance when they are attempting to secretly move Elizabeth to safety in New York. Mike Donovan awakens to seemingly the ideal life with news that Earth has triumphed against the alien invaders. Alas, it's a holographic ruse by the Visitors aimed at gathering information about the Starchild.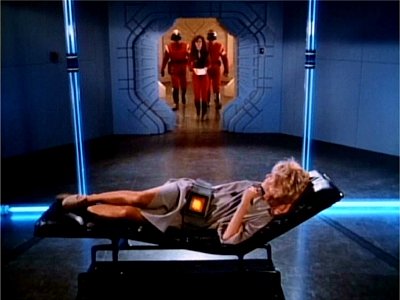 #3 - The Champion
Season 1 - Episode 14
Lydia is tried for murdering Charles while the Resistance must root out collaborators in a small Arizona Town.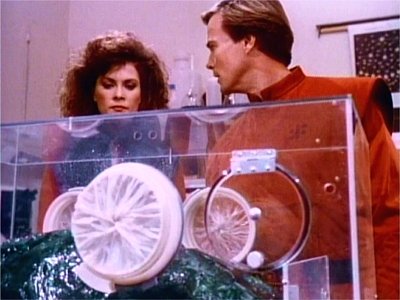 #4 - Reflections in Terror
Season 1 - Episode 9
Diana attempts to clone the elusive Starchild - but the new creation escapes and goes on a quest to find her true life force (Elizabeth). The Visitors best tracker is in pursuit.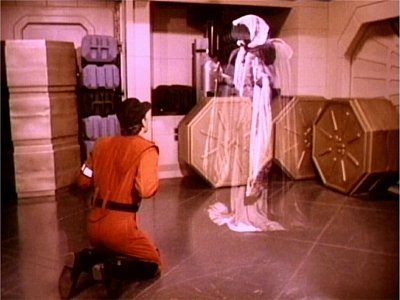 #5 - The Overlord
Season 1 - Episode 7
A citizen rallies the Resistance to aid a group of people forced to mine cobalt while harboring a secret agenda. Julie faces allegations of treason.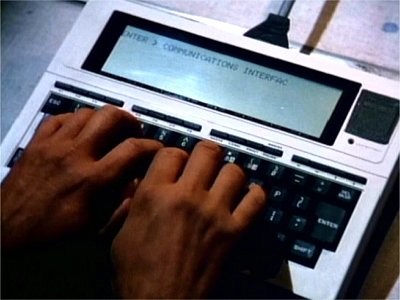 #6 - War of Illusions
Season 1 - Episode 17
When a computer hacker taps into the Visitor communications network, he becomes the object of an intense hunt. The boy won't help the Resistance unless they free his father from the Mothership. While the Resistance wants his secrets, the Visitors want him dead.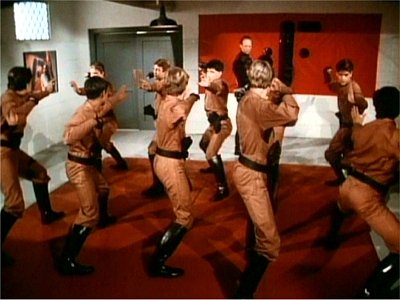 #7 - The Sanction
Season 1 - Episode 5
Donovan secretly enters the Visitor Youth Corps in an attempt to rescue his son Sean, who has become their top pupil. Standing in the way of his rescue is a fearsome alien...the and boy's conflicted allegiance. Meanwhile, the Starchild reunites with her mother.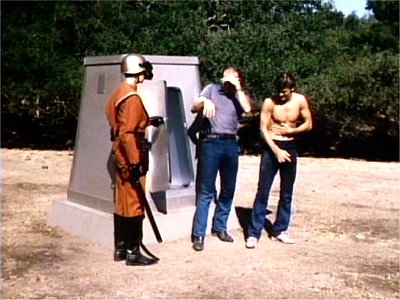 #8 - Breakout
Season 1 - Episode 3
Mike and Ham try to rescue Sean, but are captured and taken to a Visitor work camp. Diana threatens Bates and offers his son Kyle (Jeff Yagher) for Elizabeth. Turns out Kyle is also at the work camp, which is surrounded by a sand moat where predatory crivits live. Robin (Blair Tefkin) is also at the camp. They escape using a shorted-out wire and pieces of a garden hose, but Robin is separated from them. Diana has come to see Kyle, and he diverts her from the escape by seducing her. Once she sees what's going on, he is able to escape. Meanwhile, Elias lets Elizabeth play the piano at the Club Creole, but a Visitor recognizes the Mark of Zon on her hand and pursues her. She uses her powers to protect herself.
#9 - Visitors' Choice
Season 1 - Episode 6
The Resistance plots to attack a meeting of Visitor leaders whose conference is about the processing of Earth's inhabitants for food.