Ugly Betty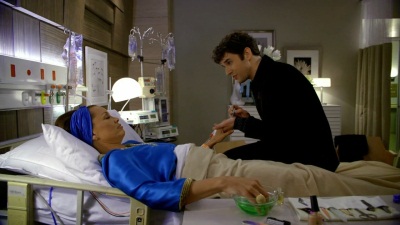 #1 - Hello Goodbye 8.58
Season 4 - Episode 20
In the series finale, Betty's reluctance to tell Daniel about her future is holding her back, Justin and Bobby go in search of a new place - although Hilda doesn't seem too keen. Amanda struggles to deal with the death of her dog, Halston, and Marc thinks he is destined to be alone.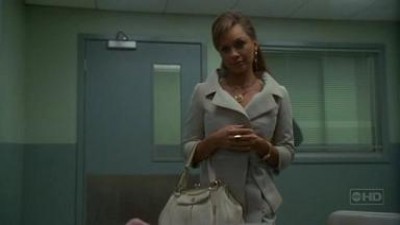 #2 - Don't Ask, Don't Tell 8.27
Season 1 - Episode 18
Betty is in for some wild drama when Marc's mother stops by, given that the latter doesn't seem to know that her son is gay and Betty acts as his girlfriend to help him keep his secret. Meanwhile, Daniel and Alexis are forced to work together when Claire names them both co-editors-in-chief.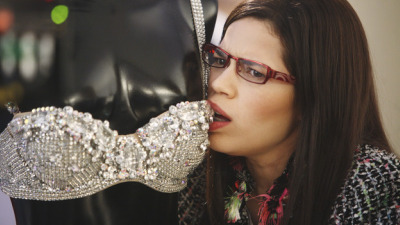 #3 - Million Dollar Smile 8.19
Season 4 - Episode 17
Betty is thrilled to get her braces off, courtesy of her chatty new orthodontist, Dr. Frankel. But before this can happen, she gets knocked unconscious at a photo shoot of the "Million Dollar Bra" at the Guggenheim, spinning her into a dream sequence. An angelic Dr. Frankel shows her how different her life would have been had she never worn braces. She's the "pretty sister," while Hilda is homely, Ignacio is a compulsive gambler, Marc is a doting dad and Amanda is married to Daniel. But glam Betty is also mean - she's in cahoots with Wilhemina to terrify and overpower everyone at Mode.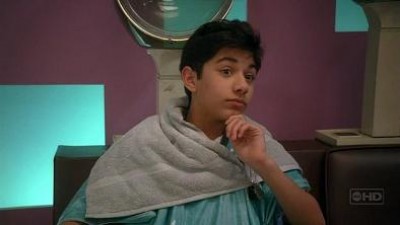 #4 - Petra-gate 8.19
Season 1 - Episode 20
After seeing her working relationship with Daniel, her close friendship with Christina, and her chance to date Henry all fall apart, Betty is left with no choice but to turn her back on all three. Meanwhile, romance is in the air: At MODE, Alexis catches the attention of a guy and he asks her out; Amanda flirts with a designer who she believes is gay; and Wilhelmina finds her latest advances very tiring. Over at the Suarez's, Santos gives Hilda a little surprise.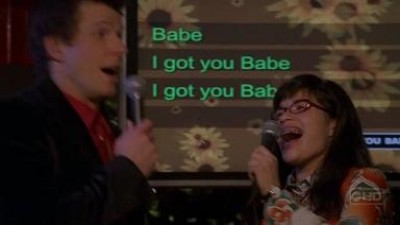 #5 - In or Out 8.16
Season 1 - Episode 13
While Daniel is still suffering from his break up with Sofia, Betty is doing her best to get him back to work and over Sofia. Meanwhile, Wilhelmina decides who will continue to work at Mode once her ambitions to be named Editor-in-Chief are realized.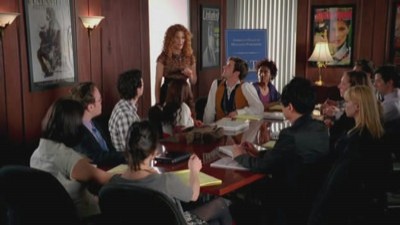 #6 - In the Stars 8.15
Season 3 - Episode 22
Betty, Matt and Marc come together in order to succeded in their final YETI project, a photo session with singer, Adele. Love is in the air for one lucky couple as proposals are made. Claire and Wilhelmina continue to argue.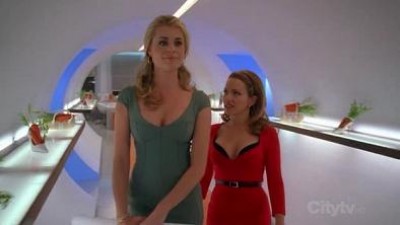 #7 - Punch Out 8.10
Season 1 - Episode 19
The Meades are in for some troubling times when a tell-all writer in possession of Fey Sommer's diaries starts stalking the family. Meanwhile, Betty has a hard time getting Daniel focused on his work now that he has reverted back to his old ways with women. Finally, Wilhelmina and Alexis both try desperately to get a hold of Fey's diaries, but each with her own intentions.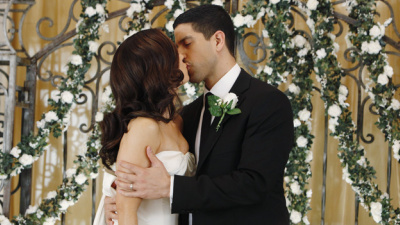 #8 - The Past Presents the Future 8.10
Season 4 - Episode 19
As Hilda's wedding day approaches, Betty asks Daniel to be her plus-one, Ignacio invites Elena, and Amanda is set on fixing up Marc with her new client, soap opera star Spencer Cannon (Bryan Batt). Meanwhile, Justin weighs whether his own plus-one could be Austin, Betty considers unexpected offers in her personal and professional life, and Wilhelmina finds a way to fight the Meade empire by using Tyler as her pawn.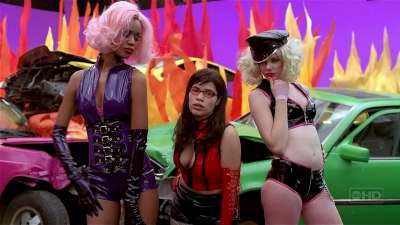 #9 - Pilot 8.10
Season 1 - Episode 1
Betty has always dreamed of working in the publishing world, but it seems as though there's no place for the non-thin and non-beautiful in the business. People already have their minds set in the idea that beautiful women are only the thin and perfect! Betty really wants a job in that wonderful, yet cruel, world. But can she really find a place in it?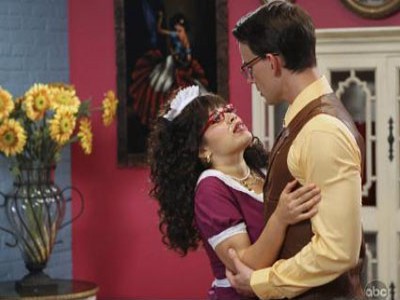 #10 - How Betty Got Her Grieve Back 8.10
Season 2 - Episode 1
Betty's life is turned into turmoil after the numerous upsetting events that have recently occurred. Despite all this, she refuses to accept the fact that Henry's leaving has deeply affected her. Meanwhile, Amanda has a hard time coping with the news she recently discovered about who her real mother is and Wilhelmina plans to use all the recent tragedies to her advantage.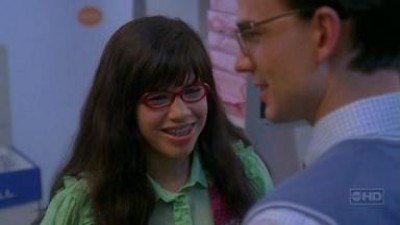 #11 - East Side Story 8.09
Season 1 - Episode 23
Betty and Henry's romance heats up. Meanwhile, Wilhelmina makes great strides in her ambitious power play, as Daniel descends further in a downward spiral. The Suarez family trip to Mexico takes a dangerous turn, with old ghosts creating new problems. Explosive secrets will be revealed, and everything will be tied together by a beloved Broadway musical.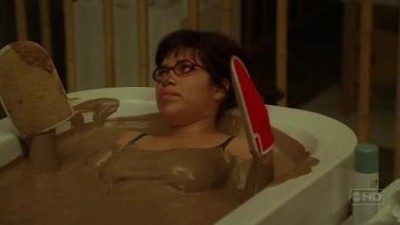 #12 - Brothers 8.07
Season 1 - Episode 15
Alexis' shocking announcement causes great commotion at both Mode and the Meade home. Betty tries to maintain the peace and order at Mode, however, she is about to face her own personal turmoil when Henry asks her out on a date and Walter tells her he's got a big surprise in store. Meanwhile, Whilhelmina plots her next move to conquer Mode and Justin gets sent home from school for fighting.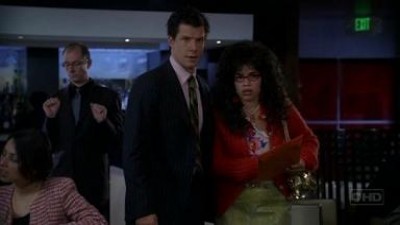 #13 - Queens for a Day 8.06
Season 1 - Episode 3
Betty uses her Queens connections to lure big time photographer Vincent Bianchi to shoot for the magazine. When Bianchi insists that Betty meet him at a posh restaurant, she gets a makeover but things don't quite turn out as planned. In the mean time, Bradford tries to get his hands on Fey Sommers' death car and Wilhelmina primps for a big date.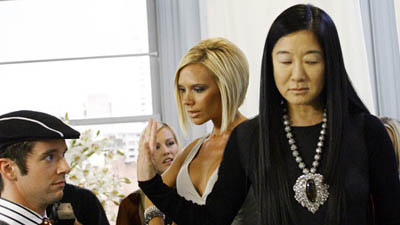 #14 - A Nice Day for a Posh Wedding 8.05
Season 2 - Episode 7
As Wilhelmina prepares for her flamboyant wedding, she quickly realizes that her maid of honor, Victoria Beckham, is stealing all her thunder. Meanwhile, Betty is filled with guilt about her pact with Wilhelmina to keep the latter's affair a secret and Ignacio prepares for his big day as he is about to become an official U.S. citizen. However, when Betty moves in with Henry the father/daughter relationship is strained.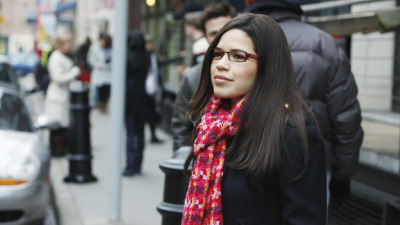 #15 - London Calling 8.04
Season 4 - Episode 18
Betty gets an assignment to cover London Fashion Week, accompanied by Amanda, and she brings Hilda along as a bachelorette party treat. She reconnects w/Christina and also runs into Gio (Freddy Rodriguez) unexpectedly. Willie joins AA to get closer to Tyler and to double-cross Claire and Daniel, and Bobby can't figure out why Justin is spending all his time with Austin -- until he can.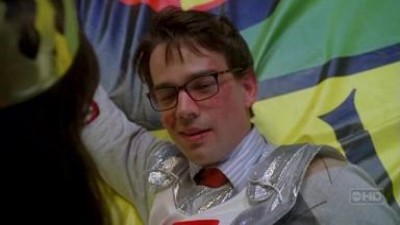 #16 - Secretaries Day 8.04
Season 1 - Episode 21
Betty struggles with a dilemma as she attempts to bail her family out of a financial crisis while juggling with the task of planning MODE's big assistants week at a medieval-themed restaurant...where Amanda's past ties to the establishment has a link and could come back to haunt her in a surprising way. On the romantic front involving the Meade siblings, Betty tries to give Daniel advice about his endless sexual addiction, while Alexis ponders about whether she should start taking up Rodrigo's offer. Meanwhile, Hilda prepares for her first exam to determine her future at cosmetology school as Wilhelmina prepares for her future plans to take over MODE as she makes even bolder moves for domination behind the scenes.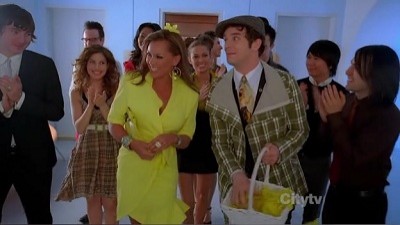 #17 - The Fall Issue 8.02
Season 3 - Episode 24
The sudden death of a Mode editor leaves Betty and Marc competing for the same job. Meanwhile, Matt lets his jealousy over Henry get the best of him.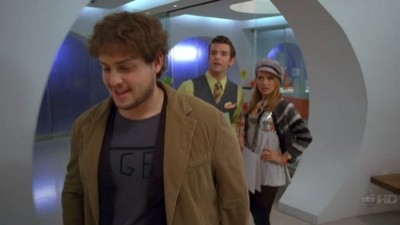 #18 - Something Wicked This Way Comes 8.02
Season 2 - Episode 6
Betty and Henry secretly go on a date to see Wicked, but Daniel, thinking that her date is Gio, gives two tickets to Betty and Gio and Gio does not want to give up those tickets. Meanwhile, Daniel gets in a meeting with an advertiser, a woman who has an interest in younger men, namely Daniel.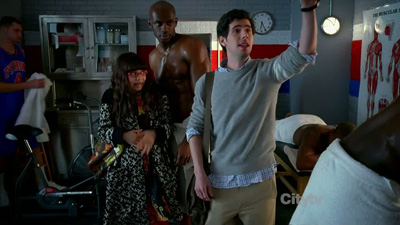 #19 - There's No Place Like Mode 8.01
Season 3 - Episode 15
Fashion Week hits town which causes problems for the staff at Mode. Betty has to split her time between working on her Yeti assignment and working with a new designer. Elsewhere, Wilhelmina has lost her way because of Connor and there's a new person working at Mode.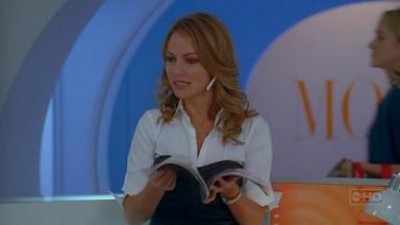 #20 - Derailed 8.00
Season 1 - Episode 16
Daniel reconnects with Grace Chin, a girl he once stood up for a date in college, and who is now New York City's top lawyer. Meanwhile, Betty befriends Charlie, an out-of-towner she meets at the Mode cafeteria, whom she later discovers to be Henry's girlfriend.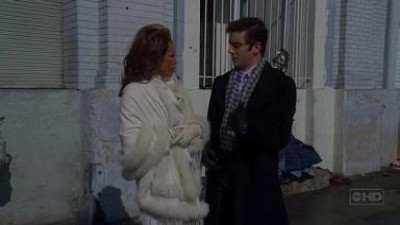 #21 - Lose the Boss? 7.98
Season 1 - Episode 9
Betty is left alone during an important photo shoot during which the photographer, Bruno, has come up with questionable concepts. Meanwhile, Daniel wants people to believe he is a family man, Mr. Green interrogates a mortician about the remains of a client and Ignacio gets in trouble with Immigration and Customs.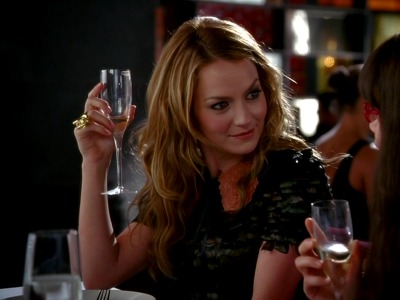 #22 - Bad Amanda 7.97
Season 3 - Episode 10
Amanda and Betty are forced to work together for an article called "How I Blew Ten Grand Without Spending a Dime."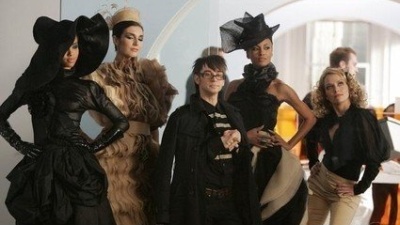 #23 - Burning Questions 7.95
Season 2 - Episode 15
Renee becomes convinced that Betty is in love with Daniel and thus starts a rivalry between the two for his affections. In the meantime, Gina returns to Queens to flash her new life and rich husband before Hilda's face.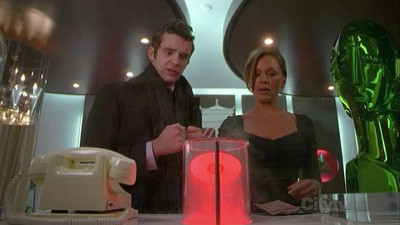 #24 - Giving Up the Ghost 7.95
Season 2 - Episode 9
A crisis caused by Wilhelmina has the team at Mode struggling to meet a deadline under extreme time constraints. Consequently, Alexis is forced to flirt with the printer for an extension, and Betty and Daniel try to free a teen star out of rehabilitation for a re-shoot.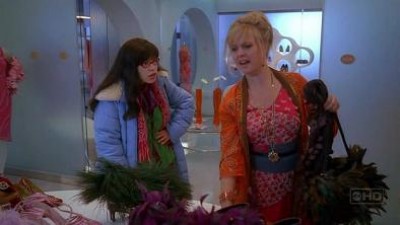 #25 - Sofia's Choice 7.94
Season 1 - Episode 12
Betty meets a look-a-like -- Ruthie, an editorial assistant at MYW Magazine who dresses and looks like her. Meanwhile, Daniel is in for a surprising revelation from Sofia that leaves everyone stunned.