Third Watch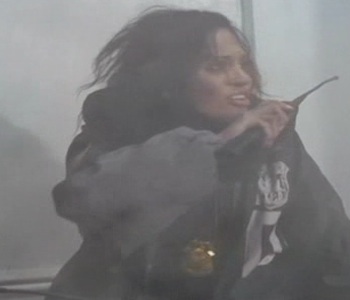 #1 - Monsters 8.80
Season 5 - Episode 22
Faith begs Fred to return home, but he refuses for a reason that infuriates his wife; Bosco turns a cold shoulder to Maritza's attempts to offer her condolences; Carlos is spectacularly unsuccessful in his attempts to hit on Grace; on the day of his son's funeral, Donald Mann exacts his revenge with the help of a dirty cop by planting bombs designed to kill the police officers he holds responsible for the death of his son; after Mann's lieutenants force a man to crash a car carrying a live bomb into the funeral home where Mikey's wake is being held, Grace takes charge and goes out of protocol to save Rose's life, and Dr. Fields later swears to have her job for it; Kim's decision not to enter the funeral home while the bomb is still live stems not from cowardice, but from maternal instincts; when Mann discovers that some of his intended targets survived the bombings, he sends machine-gun wielding minions into the hospital to finish off the job.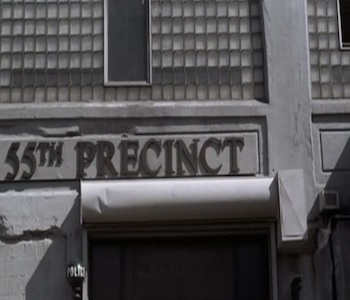 #2 - Goodbye to Camelot 8.73
Season 6 - Episode 22
The series concludes with the gangbangers taking out their assault on the 55th Precinct. After some grenade explosions, the precinct is destroyed. Cruz knows that Marcel Hollis is behind the attack, and she takes his life, as well as her own. Carlos proposes to Holly, and they are married. Everyone receives their reassignments, and Sully retires. In the last few moments, Sully narrates a look into the future.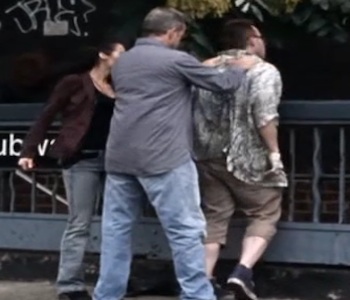 #3 - Alone Again, Naturally 8.27
Season 6 - Episode 2
After she realizes that telling the truth will mean and prison sentence and never seeing her children again, Faith reluctantly agrees to go along with Maritza's cover story that she shot Mann as he was trying to stab Maritza; Yoshi slips out of the cuffs and into the wind; Sasha and Ty hook up; Maritza gets a tough new boss who's been charged with keeping her on a very short leash to curb her renegade ways; Faith goes ballistic when Fred has her served her with divorce papers at the station house; Swersky shuffles the partnerships, and assigns Faith to ride with Sully and Sasha to ride with Ty; Maritza gets an anonymous call that there's an I.A.B. plant in the house who's after her, and she immediately suspects that it's her new boss; Faith decides to turn down the promotion to detective that she's offered for saving Maritza's life until Sully reminds her that the new assignment will improve her chances of getting custody of her children; Bosco's surgeon gives Faith a devastating progn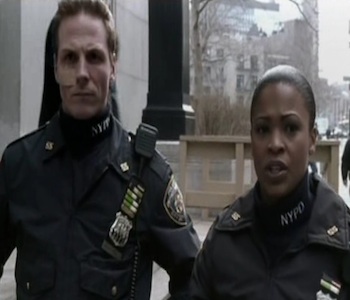 #4 - Too Little, Too Late 8.27
Season 6 - Episode 18
Monroe and Bosco deal with an angry mother on welfare who shoots up the welfare office, Davis and Finney stake out a man and take down a prostitution ring, Faith deals with Emily, Cruz and Monroe recieve bad news about their health.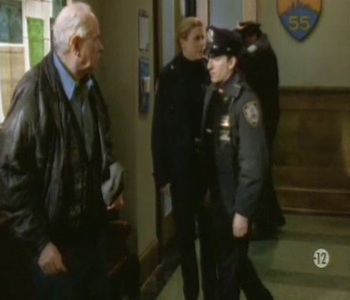 #5 - Superheroes (1) 8.27
Season 3 - Episode 13
Bosco, still angry with Yokas for expressing concerns that got him forced into therapy, gets a new partner, Ross, who advises him what to tell the therapist so that the sessions can come to a speedy conclusion. Yokas is partnered up with Gusler, who is still overwhelmed and intimidated by the job. Tatiana's son Sergei is almost beaten to death by Russian mobsters who kill five of his friends. Yokas and Gusler get the call, and Yokas skillfully manages to get the cooperation of a neighbor who witnessed the murders and is willing to identify the perps. On the basis of his statement, they are able to obtain warrants and set off to make the arrests. When Sully finds out what has happened to Sergei and who is responsible, he is outraged, and sets off with Davis to make an arrest, without calling for the backup Davis thinks is necessary. The Russian mobsters have also killed several members of a rival gang in a drive-by. When Bosco and Ross arrive at the scene, Bosco sees a familiar drug de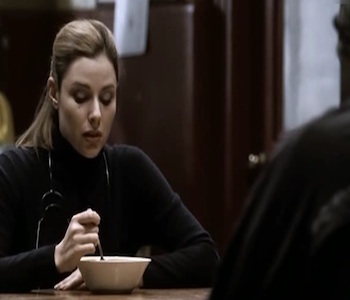 #6 - The L Word 8.20
Season 6 - Episode 12
Everyone in the 55th Precinct faces their worst fears when terrorists are discovered to possibly be building a dirty bomb. Carlos and Levine face trouble in their relationship. Captain Finney decides to end his life, rather than surrender himself for the murder of Ty Davis Sr. Brendan and Davis try to cover it up.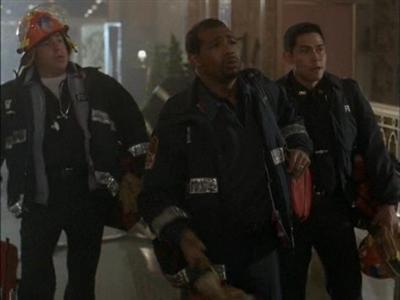 #7 - Welcome to Camelot 8.17
Season 1 - Episode 1
Two new recruits join the emergency services and work with older, wiser partners. Davis becomes a policeman, like his father, and Carlos a paramedic. Two other Paramedics, Bobby and Kim, find themselves rushing from emergency to emergency. Bosco and Yokas, the other police officers, and Jimmy and his fellow Fireman have their own crisis' to deal with.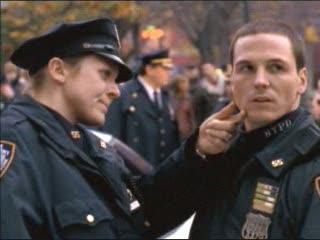 #8 - A Hero's Rest 8.15
Season 2 - Episode 11
Bosco, Yokas, Sully and Davis search for a cop killer on the streets, and cope with an obnoxious new sergeant at the station house.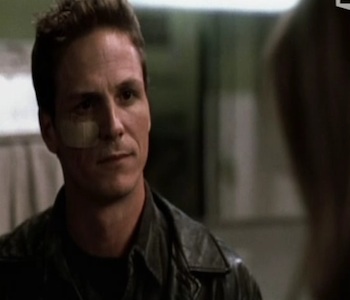 #9 - End of Tour 8.14
Season 6 - Episode 21
Faith negotiates the end of a live on TV hostage situation. The leader of a vampire cult holds Emily hostage until Bosco saves the day. Cruz attempts to negotiate a deal with a gangbanger to end the war on the 55th Precinct, but instead, he organizes his troops to attack.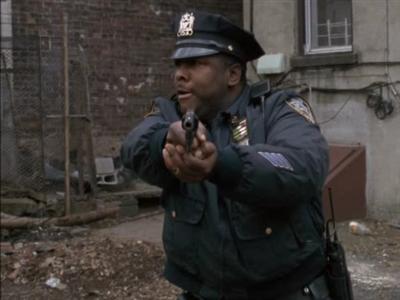 #10 - This Band of Brothers 8.04
Season 1 - Episode 13
Faith, Bosco, Sully, Ty and Candyman race through the neighborhood on foot in pursuit of a trio of Uzi-armed thieves; Candyman risks his life to save Ty; Bosco's cold refusal to get medical assistance for one of the perps leads to the robber's death; Ty searches for the truth about his father; Bobby's mother tells the police where to find Matty, who desperately pleads with Bobby to give him some getaway money; Bobby agrees, but begs Matty to turn himself in; Matty gets high and takes off, leaving Bobby crushed and seeking consolation from Kim; and Carlos finds out about Doc and Morales.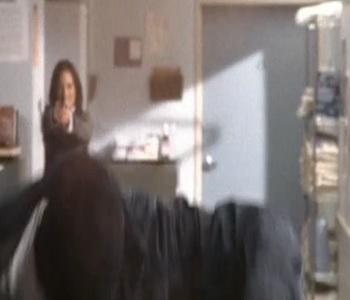 #11 - More Monsters 8.00
Season 6 - Episode 1
After a fierce gun battle and some hand-to-hand combat, Mann's gunmen are finally subdued by the members of the 55 in the E.R., but not before Orland is murdered and Bosco is critically injured; after Kim heroically puts herself in the line of fire to save Holly and a little girl, she realizes that her days as a paramedic are over, and that her future lies in being a wife to Jimmy and a mother to their children; Grace and Dr. Fields patch up their differences and come to an understanding about her out-of-protocol field procedures; Maritza uncovers the traitor in their midst, who leads her to Mann; Faith steps over the line to avenge her partner.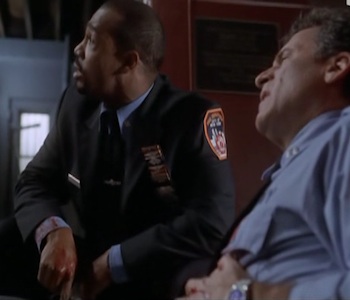 #12 - No More, Forever 8.00
Season 5 - Episode 15
Steeper continues his by-the-books command style and goes head-to-head with Kim when Doc doesn't report for duty on time; Sasha can't find her off-duty weapon the morning after Doc's party; Faith returns to duty at the front desk despite Fred's wanting her to remain on disability, and discovers that Bosco has lied to her about Swersky's not allowing them to be partners; a panicky Nardo kidnaps Rose and then Bosco in a futile attempt to prove that he wasn't a rat, and makes a shocking choice when he realizes that his days as a mobster have come to an end; to the horror of the squads, Doc takes extreme measures to prevent Steeper from closing the house, and forces Carlos and Kim to risk their lives to do the right thing; Sully returns a favor by reaching out and saving his friend's life in Doc's hour of greatest need.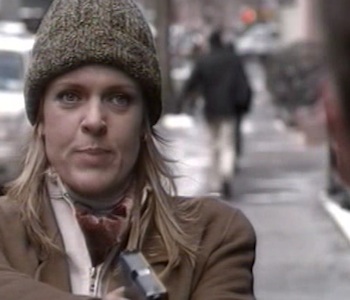 #13 - How Do You Spell Belief? 8.00
Season 6 - Episode 20
Finney and Davis are seriously injured in a car accident during a traffic jam, which was caused by a man trying to kill two people, and he succeeds. Emily's life is in danger when she falls in with the wrong crowd. Carlos buys an engagement ring for Holly.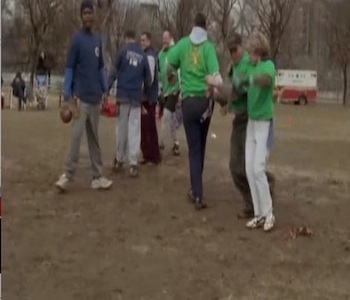 #14 - Honor 7.95
Season 2 - Episode 18
The firefighters take on a rival firehouse for touch football bragging rights; Brooke files for divorce; Jimmy worries that he may be a father again.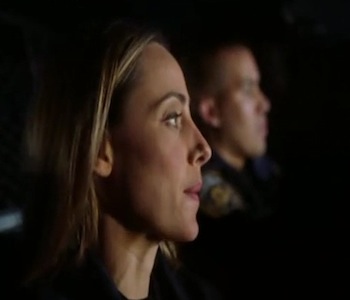 #15 - The Truth and Other Lies 7.92
Season 5 - Episode 1
Although Dade encourages him to keep quiet, Bosco tells Swersky everything that transpired with Maritza, Noble, the death of Willie G, and the shootout in Noble's hotel room, and confesses that he killed Noble after Noble pulled out a gun, Faith was shot by Maritza, and that he grazed Maritza's head with a bullet to keep her from killing Faith; wracked with grief that his wife has a bullet next to her spine, Fred attacks Bosco and threatens to kill him when he discovers that Faith became injured while she was helping her partner out of yet another jam; a critically injured Lt. Johnson, in excruciating pain and with only hours to live, begs Jimmy and Doc to ease his suffering; overwhelmed at the sight of Lt. Johnson's wife lashing out in heartbreak and anger, and her husband's horrific suffering and imminent death, Doc sadly helps out his boss one last time; Swersky has Maritza arrested when she refuses to tell him what happened during the shootout; Bosco learns that Noble was working f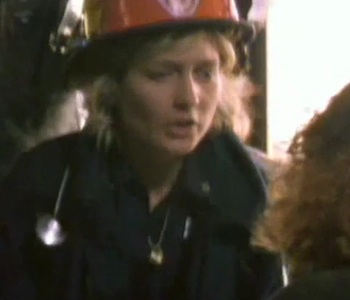 #16 - Act Brave 7.92
Season 3 - Episode 7
Jimmy and Kim, still locked in a custody battle over Joey, meet with a court-appointed evaluator and plead their cases in a heated exchange. When Sully and Tatiana visit his mother at her nursing home, Tatiana expresses concern over the quality and cost of his mother's care. Convinced that she can do a better job of taking care of her at home, she signs her out and moves her in with them. Sully is shocked and displeased, and tells Tatiana that it will be too difficult for her to take care of his mother. Alex tries to stay busy to avoid dealing with her feelings about her father's death. Eager to fill empty hours and maintain the brave front her father insisted upon when she was growing up, she works extra shifts and even helps Carlos and Ty move into their new apartment. While Carlos is downstairs unloading the truck, Alex takes Ty up on his previous offer to talk and asks him about his father, who also died in the line of duty. She shows him a chain that she wears around her neck whic
#17 - Just Another Night at the Opera 7.91
Season 1 - Episode 21
Yokas and Bosco chase a carjacker into a multi-level garage. When the thief drives off the edge of the top level and crashes to the ground, Bobby risks his own life to save the driver. Much to the surprise of everyone who knows him, Bosco goes to the opera with Nicole and her parents. Carlos gets into trouble with his boss and Vangie. Sully and Ty go to help Candyman on a job, and Ty tells Candyman exactly what he thinks of him. Jimmy has news for Kim which surprises her, and annoys Bobby everytime Kim tries to talk to him about it.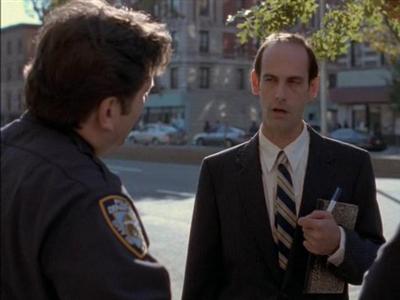 #18 - Sunny, Like Sunshine 7.91
Season 1 - Episode 6
Sully and Maggie reconnect; Bobby visits his brother Matty and tries to prepare him for his release from prison; Sunny asks Kim for a place to stay and runs away when Kim refers her to a shelter; Carlos hits a pedestrian with the bus; Faith and Bosco investigate a grave robbery and ponder immortality; Jimmy rescues a new recruit who is trapped under a collapsed ceiling in an apartment fire; Bobby takes Doc's advice and tells Kim how he feels, only to learn that Kim feels she isn't good enough for him; Sunny ODs and Bobby helps a saddened Kim find out her real name and hometown so that her parents can be notified; Sully's approach to ""problem solving"" goes horribly awry in a domestic dispute; Carlos and Doc come to blows over Doc's training methods, forcing Morales to break them up; Sully learns that Ty has good instincts, enabling them to save a teenage girl from a sexual predator.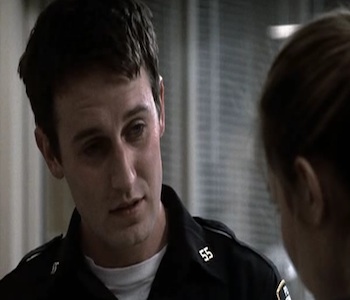 #19 - Sins of the Father 7.90
Season 6 - Episode 9
Sasha anonymously slips Ty the I.A.B. file on the cover up of his father's death; Faith visits Bosco and lets him know how much she misses having him for a partner; Sully bristles at being partnered with Brendan; Faith learns a hard lesson about good detective work when she lets herself get hoodwinked into acting on prejudice and ill-informed assumptions in arresting an innocent man for the death of a pregnant Muslim teenager; Brendan and Grace decide to start over and take their relationship along slowly; after Ty reaches out to exactly the wrong person in the department's top brass to uncover the truth behind his father's death, Finney sets the stage for letting Ty know about Sasha's I.A.B. assignment and threatens them both if they continue with their investigations; Fred gets custody of Charlie and Emily agrees to live with Faith; Sully pursues his options on coming forward about Ty Sr.'s death; Brendan once again single-handedly rushes to the rescue to prevent a suicide.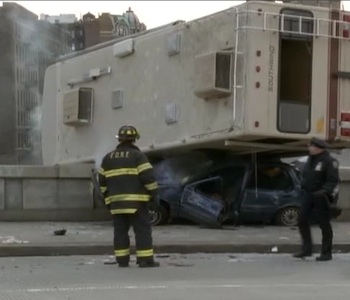 #20 - The Self-Importance of Being Carlos 7.90
Season 2 - Episode 17
Doc and Carlos attend a stress debriefing; Carlos meets up with Bosco when he's ordered to attend sensitivity training.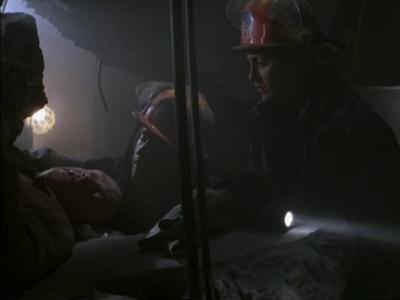 #21 - Demolition Derby 7.89
Season 1 - Episode 10
An explosion in a building about to be demolished leaves men trapped inside, forcing the firefighters to make terrible choices; Fred's drinking problem escalates; Doc cancels his date with Brenda.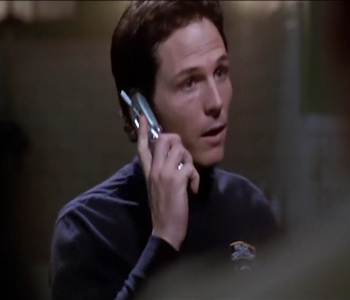 #22 - Higher Calling 7.89
Season 5 - Episode 21
The Boscorelli family suffers a tragic loss at the hands of Donald Mann, who blames Bosco, Faith and Maritza for the death of his son in a high-speed chase; the Yokas family heads off in different directions; the Martin family splits apart into separate jail cells for the parents, and a return home for Rebecca to the mother from whom she was stolen as an infant; the paramedic family at the 55 gets a new member, Grace Foster, which makes no one involved very happy.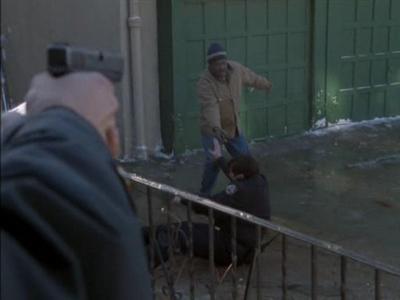 #23 - Officer Involved 7.88
Season 1 - Episode 15
As he comes around a corner in pursuit of a gunman, Davis shoots a man who is pointing a gun at Sully, unaware that the man is innocently returning the service revolver which Sully dropped when he fell. Davis's guilt leads him to doubt whether he should remain on the force, until Sully straightens him out. The tension between Bosco and Faith continues to escalate. Both Bobby and Jimmy introduce their new girlfriends to Kim, who isn't thrilled with the potential competition.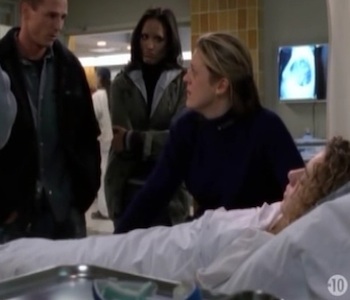 #24 - Collateral Damage (1) 7.88
Season 4 - Episode 14
As Faith waits for Emily to awaken from her coma, she blames everyone but her daughter for the overdose and reflects on the substance abuse problems in her family; after Cruz's sister is brought into the hospital with an overdose, Cruz gets Sully, Ty and Bosco to look the other way on any possession charges and sets off with Bosco to find the location of her supplier's meth lab, where they end up in an inferno when the dealer sets the house on fire; Kim is reluctant to give a statement in Carlos's case because she's feeling pressured to lie to save his career.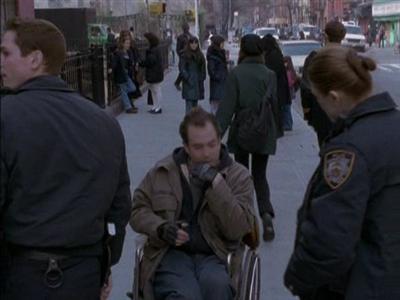 #25 - Spring Forward, Fall Back 7.84
Season 1 - Episode 19
Carlos falls behind in his studies and then hears some shocking news from Vangie; the cops search for a two-year old girl missing after her family is involved in a car crash; Bosco and Faith contend with a disabled man dealing drugs to children; Sully and Davis track down the alcoholic who attacked the pastor of Sully's church.