The War at Home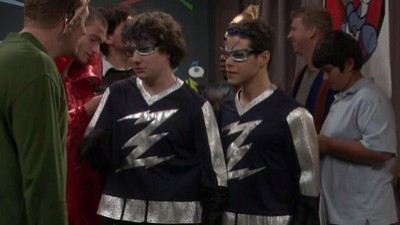 #1 - Super Dave 8.50
Season 2 - Episode 3
When Kenny's dad cancels on taking the boys to a comic book convention, Larry asks Dave to take them instead. At first, Dave refuses, but after hearing Larry call him a hero, he quickly decides to be a good father and take the boys. But when his fatherly duties go beyond simply dropping them off, Dave is pushed to the limit when it means missing the Jets football game and pretending he's a comic book geek. Back at home, Vicky introduces Mike to coffee and Hillary wants to have a sleepover with a guy.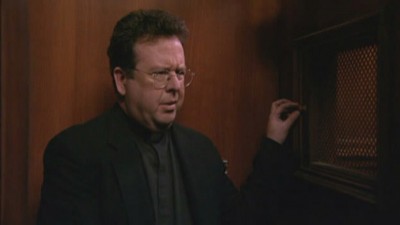 #2 - 13 Going on $30,000 8.47
Season 1 - Episode 18
Mike asks Dave for a bar mitzvah, but he believes Mike is only in it for the party and gifts. However, Mike expresses geniune interest in Judaism after studying Hebrew, so Dave and Vicky are willing to support him and throw him a "coming-of-age" ceremony. Hillary also decides she's interested in being Jewish after Mike's attractive Hebrew tutor. Also, Larry gets the confidence he needs to ask out an attractive girl at school.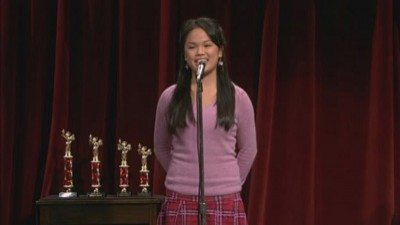 #3 - How Do You Spell Relief? 8.40
Season 1 - Episode 14
Dave suspects Hillary is pregnant when he finds a pregnancy test in the trash. However, he soon learns that a depressed, jobless Vicky has not been taking the pill. So, Dave insists and helps Vicky with various job opportunities, but with no results, since he is opposed to having another kid. Mike, meanwhile, becomes too lazy and buys Hillary's old book reports when she had good grades, and Larry gets himself into a spelling bee competition.
#4 - Dream Crusher 8.39
Season 2 - Episode 2
When Larry decides to run for president, Dave is supportive of his son's interest in leadership, until he learns that Larry is actually running for president of the Chess Club. Dave makes a strategic move to prevent Larry from becoming the biggest geek in school. Meanwhile, Hillary thinks she's going to become the next pop star, and after finding an empty condom wrapper in Mike's pants, Dave and Vicki face the dreaded sex talk.
#5 - High Crimes 8.38
Season 1 - Episode 3
When Dave notices how nice Hillary has been to him recently, he is certain it's because she's having sex with someone. However, Mike spies on her and confirms that Dave is actually wrong. Dave then comes to the conclusion that she's smoking his pot when he notices his stash has gone missing. As he's confronting her about it, though, he accidentally tells her that it's his, but quickly tells her that it's not really his - it belongs to Vicky's mother, Betty, that she uses for medicinal purposes.
#6 - Oh Grow Up 8.33
Season 1 - Episode 16
Dave has to deal with mood swings and PMS when Vicky and Hillary's menstrual cycles start in full swing. So, when a reluctant Dave has to take Hillary to the gynecologist's office, he soon discovers that Dr. Vogel is his old best friend, who happened to be a ladies' man in high school. This leads to the doctor's professional relationship with the family getting personal since Dave doesn't believe he's changed his ways. Meanwhile, Larry tries to do whatever it takes to gain the respect of Mike when he calls him a nobody.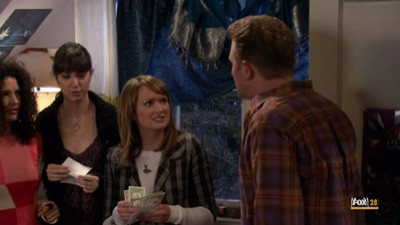 #7 - A Lower-Middle-Upper-Middle-Class Problem 8.30
Season 2 - Episode 14
Dave puts the kids on a strict allowance, since they're always asking him for money. Vicky supports him on this... that is, until she, too, is put on a budget and is unable to buy the Prada boots she's always wanted. Meanwhile, after spending all his allowance money on the first day at Medieval Times, Larry asks Mike to loan him some money. And, in order to earn some extra money, Hillary starts an escort service for the nerdy boys at school.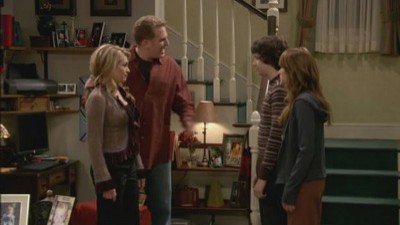 #8 - It's a Living (1) 8.27
Season 1 - Episode 11
Vicky becomes inspired to be more ambitious by Mike when he scores high on a test, with the option of taking the honors class. So, she decides to return to her fashion-executive lifestyle, which will mean an increased salary. Dave supports her all the way until he soon learns she's too busy to do the household duties, leaving him to do all the chores. Larry, meanwhile, ends up taking too much credit after submitting Kenny's poem as his own.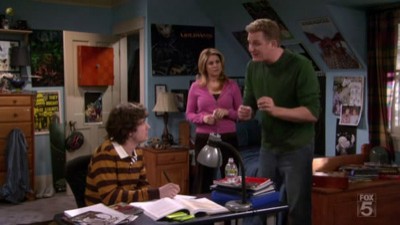 #9 - A Bitter Pill to Swallow 8.24
Season 2 - Episode 21
Larry reveals to his parents that he suffers from Social Anxiety Disorder, so Dave and Vicky try to put him on medication, but Larry refuses and accuses them of wanting to change who he is. Meanwhile, Dave is convinced that Hillary intends to lose her virginity on prom night, so Vicky ends up giving her the "sex talk."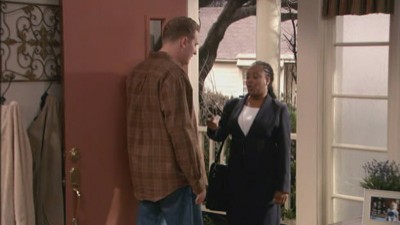 #10 - The Empire Spanks Back 8.22
Season 1 - Episode 8
When Dave thinks the kids are getting away with too much, he implements a zero-tolerance, pro-spanking policy, since talking to them just isn't working. However, they all think he's bluffing and don't take him seriously. After Larry becomes the first to be spanked, he moves in with his friend, Kenny. Now, Child Protective Services is called and Dave will have to answer to them.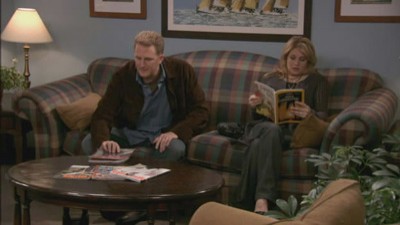 #11 - Looney Tunes 8.21
Season 1 - Episode 15
Dave and Vicky attempt to cheer Mike up when they are convinced he's depressed after find a note in his room. Mike goes along with them and decides to milk the situation for all its worth... until he's taken to a therapist and is forced to tell the truth. Due to all the attention Mike is receiving, Larry becomes very upset. Meanwhile, Hillary takes a sexual experience survey for a class at school.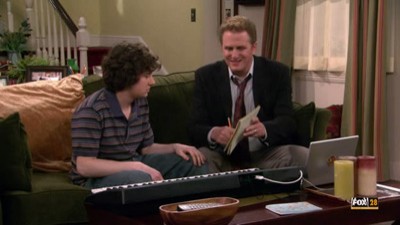 #12 - The White Shadow 8.17
Season 2 - Episode 19
Larry meets with a music executive who wants him to make a demo after hearing a song he composed for a website. After learning about this, Dave reveals that he considered himself to be the original white rapper in high school, known as The White Shadow, and offers to help Larry with the lyrics. He wants to show him the support his own father didn't show him. Meanwhile, tired of being mistaken for an Olsen twin, Mike decides to bulk up, and Hillary questions Taye's motives when he tells her he loves her.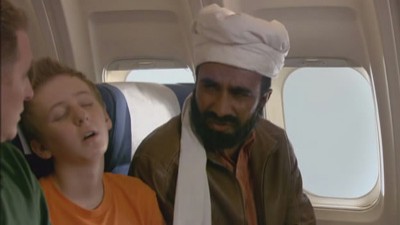 #13 - The West Palm Beach Story 8.17
Season 1 - Episode 20
Dave decides to take the family to Florida to visit his parents, and because it won't cost him a dime. But he soon learns that Mike hates to fly, Vicky hates his parents, and Hillary wants to remain in town so the boy she likes won't forget her. This leaves Larry the only one actually looking forward to going on the trip, and has started a weight-loss program so he'll look good in a speedo. However, everything soon starts to go wrong when their ride to the airport is cancelled, Hillary's new nipple ring is discovered by airport security in front of an angry Vicky, and Dave is searched by security. Once they reach the condo, Dave is continously treated by his dad the same way he treats Larry and wants to return home as quickly as possible.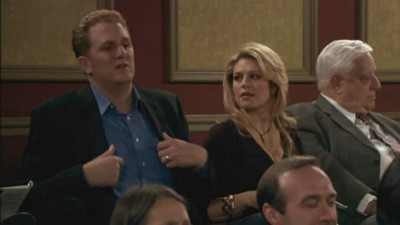 #14 - Like a Virgin 8.16
Season 1 - Episode 5
When Dave finds out that Hillary is asking Vicky about sex, he plans an unexpected family trip to prevent her from going out on a date on Saturday night. Meanwhile, Kenny can't accept the fact that Larry has a new girlfriend, so he tries to break them up.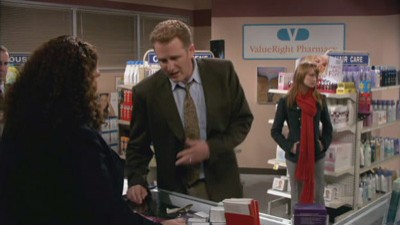 #15 - Gimme a Break (2) 8.14
Season 1 - Episode 12
The family struggles to adjust to Vicky's new job, which leaves her with less hours to be at home and more hours working. Dave and Larry continue to have tough time trying to do the things Vicky normally does. Dave's temper doesn't help and makes matters worse when Mike and Hillary end up in trouble. Meanwhile, the changes around the office force Vicky to think twice about her decision.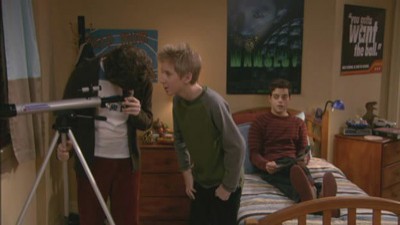 #16 - Three's Company 8.13
Season 1 - Episode 13
Jodi, one of Vicky's college friends visits to reveal that she is now sober. But now Dave is afraid that Jodi will tell Vicky that they (Dave and Jodi) had sex in college.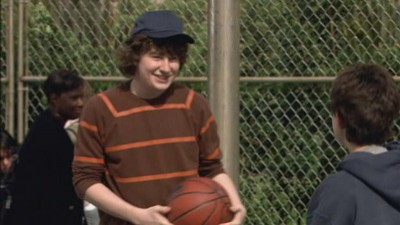 #17 - Dave Get Your Gun 8.12
Season 1 - Episode 9
Dave becomes upset with Larry because of his lack of interest in masculine activities, and his lead role in the ""Annie Get Your Gun"" play at his high school. Things get worse for Larry when his parents see him kissing what they think is a guy, which convinces them that Larry is, in fact, gay. Meanwhile, Hillary has to deal with her new image at school after she hits another girl and gets dumped by Taye.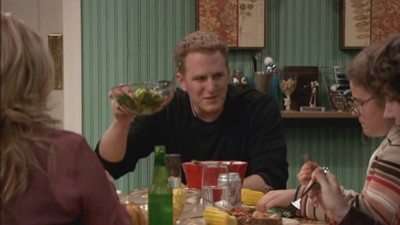 #18 - The Bigger They Come 8.10
Season 1 - Episode 6
One of Hillary's friends gets breast implants, so now, Hillary wants to get implants, too. However, both Dave and Vicky won't let her do it, as Dave tells Hillary that it's what's on the inside that matters, not appearance. His advice is then tested when he meets Larry's new, overweight, unattractive girlfriend, Marla. Now, he'll have to figure out how to tell Larry that he can do better without going against what he told Hillary earlier.
#19 - The Graduate 8.08
Season 2 - Episode 22
Because of failing gym class, Hillary risks not graduating high school. Feeling that their nest is emptying a little bit, Dave and Vicky feel the need to keep it that way, resulting in both of them agreeing to have no more children and taking steps to prevent that from happening. But in the end, Hillary graduates and a shock for Dave and Vicky unfolds.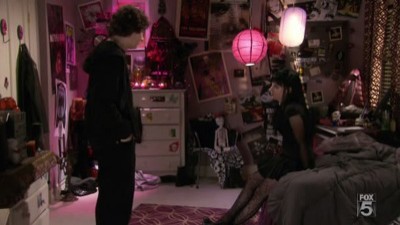 #20 - Be Careful What You Ask For 8.08
Season 2 - Episode 6
Dave accuses an incensed Hillary of cheating on her SATs after she gets a surprisingly high score. Meanwhile, Vicky and Dave meet a couple who may be interested in more than friendship, and Dave asks Larry to take a client's daughter out on a date, only to find out that she isn't an ideal match for him.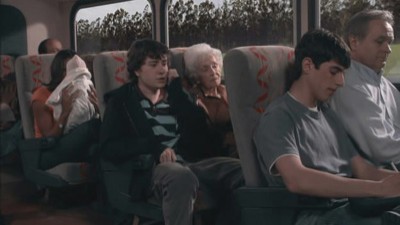 #21 - The Runaways 8.08
Season 1 - Episode 21
When Vicky refuses to buy Larry Ice Capades tickets, he runs away from home hoping she'll give in so he can see Brian Boitano star as Bilbo Baggins in "The Lord of the Rings" on ice. A disbelieving Vicky holds her ground, but when she realizes Larry really did leave town, she questions her parenting skills. Meanwhile, Dave tries to support Hillary in a fight with one of her friends, but when it backfires on him, Dave and Vicky get tired of parenting and ditch the kids.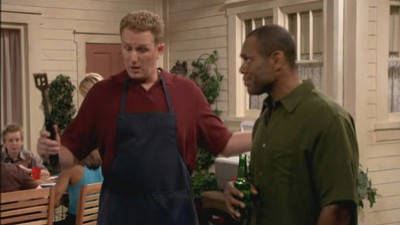 #22 - Guess Who's Coming to the Barbecue 8.06
Season 1 - Episode 4
Dave isn't happy when Taye's family is invited over for a barbecue by Vicky, and has a hard time getting along with Taye's father, Omar. At the barbecue, Omar mistakes some of Dave's comments as racist, because he's a wealthy, African-American. However, when Vicky insists that he go apologize to him, Dave finds himself having a great time at Omar's country club. When he gets home, though, he finds out that Hillary and Taye are on the verge of breaking up.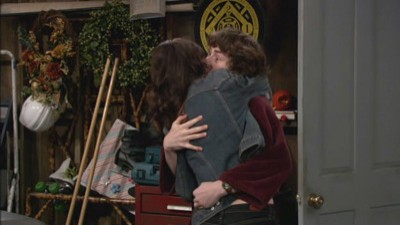 #23 - Cheers 8.06
Season 1 - Episode 7
When Hillary and her friend Brenda are caught arriving drunk late at night, Dave and Vicky decide to ban alcohol in the house. However, this only lasts two days, as Vicky and Dave fall victims to some free alcohol with their friends and arrive home drunk themselves. As they arrive, they'll have to face Hillary and Brenda's strict parents, who are waiting for them. Meanwhile, after accidentally shooting a pigeon, Mike decides to become a vegetarian.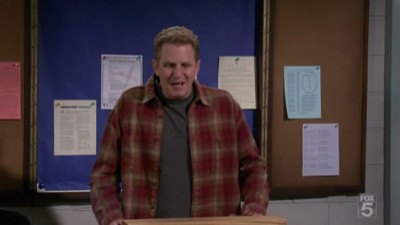 #24 - Zero Tolerance 8.02
Season 2 - Episode 15
When Larry wears Dave's jacket to school by mistake, he ends up getting suspended for 30 days by Principal Fink for finding pot in it. This leads to Dave and Vicky trying to get him enrolled in a parochial school with the same priest who Mike thinks is hitting on him.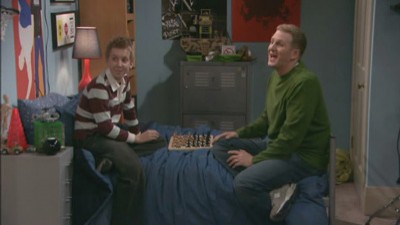 #25 - Drive Me Crazy 8.02
Season 1 - Episode 22
Thinking that Hillary will be grateful, Dave takes the blame when she gets pulled over for reckless driving while she's taking driving lessons. However, Hillary isn't grateful at all when this leads Dave to be arrested for DUI and goes to court to try and settle things. Vicky, meanwhile, forgets to register Larry for Shakespeare camp, while Dave and Mike take up online poker.