The Venture Bros.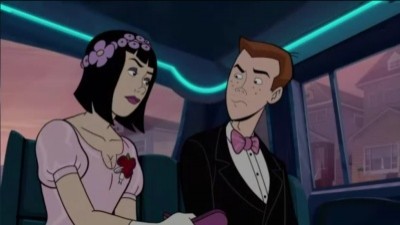 #1 - Operation P.R.O.M. 9.11
Season 4 - Episode 16
Team Venture, Conjectural Technologies and the Order of the Triad come together as Dean and Hank prepare to face an obstacle that is more intimidating then anything they have confronted before: a prom to celebrate their "graduating" high school, while Dr. Venture throws out all the stops to bring the twins the best dance $500 can buy. But when things go awry, the greatest battle in Venture history looms as two old enemies - the OSI and SPHINX - clash once again.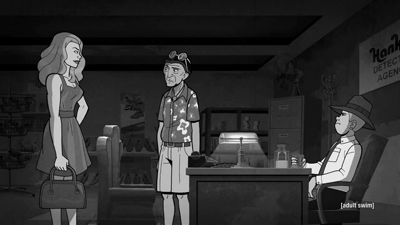 #2 - Everybody Comes to Hank's 8.76
Season 4 - Episode 12
Hank opens a detective agency and enters a dark world of sinister crime and shady women.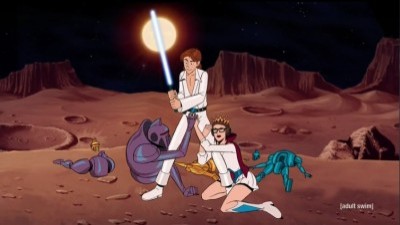 #3 - What Color is Your Cleansuit? 8.74
Season 5 - Episode 1
A three-month period in the lives of our heroes and villains is chronicled. Dr. Venture recruits college interns to help him complete a project for J.J. in time, but things go awry. Dean makes a life-changing decision after Triana rejects him, and Billy Quizboy acquires a new archenemy.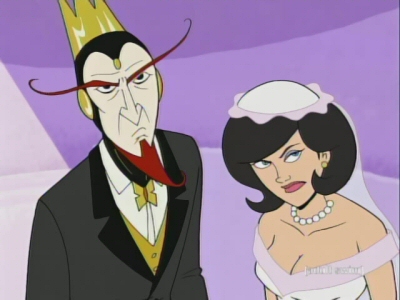 #4 - Showdown at Cremation Creek (2) 8.72
Season 2 - Episode 13
As Phantom Limb makes his stunning power play, only Brock can rally The Monarch's forces to mount a defense. The fate of almost everyone in the Venture universe hangs in the balance as The Sovereign reveals his true identity and guys and stuff explode all over the place.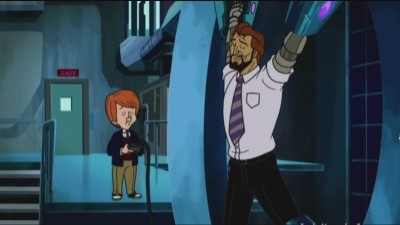 #5 - The Invisible Hand of Fate 8.70
Season 3 - Episode 3
Billy Quizboy recovers the memories of his former life as a failed TV Quizboy, the loss of his hand and eye in a dogfight, his recruitment into the OSI, and his first mission as a spy.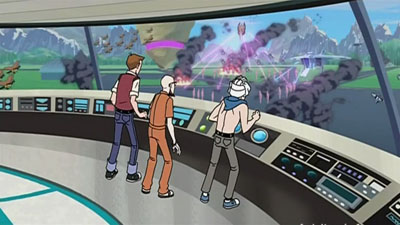 #6 - The Family That Slays Together, Stays Together (2) 8.64
Season 3 - Episode 13
Continuing after the prior episode, General Traceter (alluded to in Season 1 during Brock's License exam in Mid-Life Chrysalis) heads a OSI assault team to go after Samson and the Venture Family after the original three assassins fail to do their job. Using ingenuity to save the Venture Family once more, Brock Samson hatched a plan to force OSI and Monarch's Henchmen to fight each other instead of pursuing the family. In the aftermath of the fight, OSI gains victory after one of Monarch's Flight Suits malfunctions and ends up shooting his own minions in friendly fire. After revealing himself being on neither side of the fight, Brock makes a shocking announcement to Thaddeus and General Traceter that would affect the rest of their lives.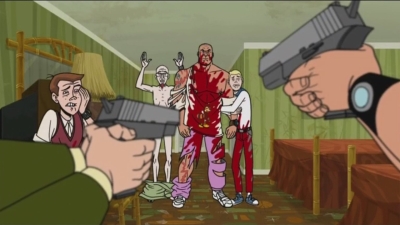 #7 - The Family That Slays Together, Stays Together (1) 8.60
Season 3 - Episode 12
The OSI has put a termination contract on Brock's head, and three top assassins plan to collect. Meanwhile, the Monarch and Sgt. Hatred battle to see who will be Dr. Venture's arch.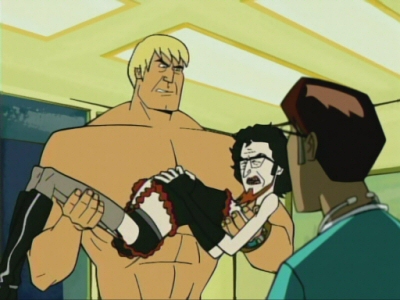 #8 - Return to Spider-Skull Island 8.57
Season 1 - Episode 13
Dr. Venture finally learns the secret of his recurring womb nightmares when a stomach tumor turns out to be something far more sinister. In a fit of jealousy over their mistaken belief their father is pregnant, the boys run away from home. But their newfound freedom is short lived once they run afoul of the law and land themselves in a 'Scared Straight'-style outreach program headed by none other than the recently incarcerated Monarch.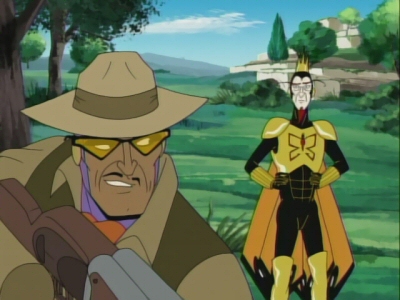 #9 - Showdown at Cremation Creek (1) 8.57
Season 2 - Episode 12
Dr. Girlfriend finally accepts the Monarch's wedding proposal... if he calls off his grudge with Dr. Venture. He agrees, but things take a turn for the worse when his henchmen mistakenly capture Team Venture, while the Phantom Limb vows not to take his break-up lightly.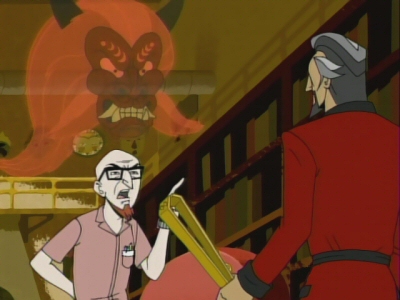 #10 - I Know Why the Caged Bird Kills 8.57
Season 2 - Episode 10
The Monarch continues to rebuild his villainous empire with the aid of his shadowy new Number 2, Dr. Henry Killinger, but Henchman 21 is suspicious of the deadly foreigner's unctuous charms. Meanwhile, as Dr. Orpheus attempts to exorcise a Japanese demon from Dr. Venture, a mysterious woman from Doc's past resurfaces. And she'd kill to find out where Hank and Dean are.
#11 - O.S.I. Love You 8.54
Season 5 - Episode 5
The OSI manage to capture Monstroso and Molotov. But things go horribly wrong and afterward Internal Affairs tries to work out what really happened.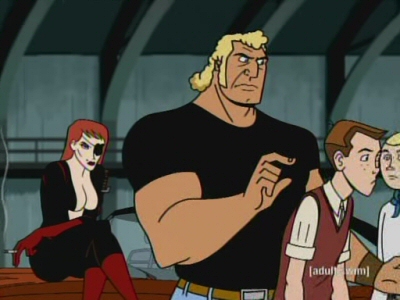 #12 - Assassinanny 911 8.52
Season 2 - Episode 3
When Brock is reactivated by the Office of Secret Intelligence to track down a rogue agent, he subcontracts his ex-girlfriend, the malevolently mercenary Molotov Cocktease, to protect the Venture Compound from enemies within and without. Love is in the air! Or is it...murder?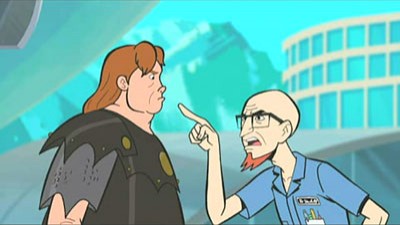 #13 - Blood of the Father, Heart of Steel 8.50
Season 4 - Episode 1
Henchman 21 copes with life without 24. Brock and the Venture family are forced to part ways. Discover the final fate of H.E.L.P.eR. And Dean must kill Hitler.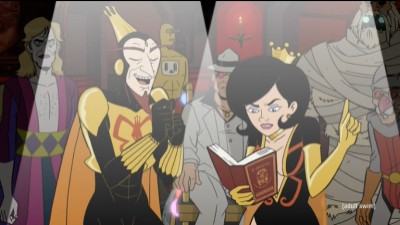 #14 - Bot Seeks Bot 8.49
Season 5 - Episode 7
Brock goes undercover to rescue a volunteer undercover operative helping the OSI track down the Council of 13, and ends up in a night club... of doom!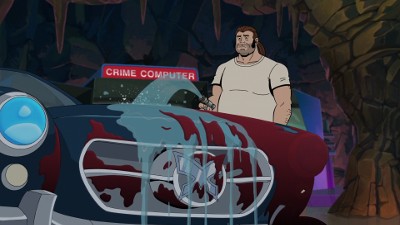 #15 - Red Means Stop 8.45
Season 6 - Episode 8
The Guild decide to team up with O.S.I. and eliminate a common threat using Dr. Venture as bait.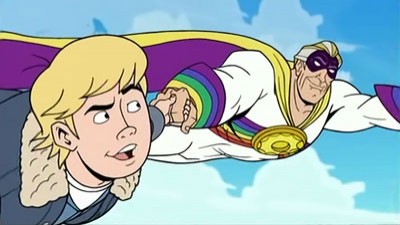 #16 - Handsome Ransom 8.45
Season 4 - Episode 2
The Monarch decides to settle for cash as the best revenge on Dr. Venture and takes Hank and Dean hostage. However, Hank is rescued by Captain Sunshine, who wants a new boy sidekick to replace his fallen comrade Wonder Boy.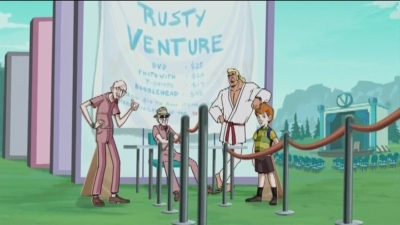 #17 - The Buddy System 8.45
Season 3 - Episode 5
Dr. Venture decides to raise money by running a Day Camp for Boy Adventurers. Things don't go quite as planned when a giant ape gets loose, Action Johnny loses it, Sgt. Hatred arrives for an unscheduled bush burning, Hank gets a new friend who pushes Brock's buttons, and the Monarch sends the Moppets in to spy.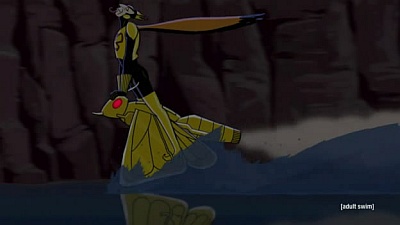 #18 - The Diving Bell vs. The Butterglider 8.45
Season 4 - Episode 9
Brock, Hank, and Dean must go on a fantastic voyage into Rusty's brain to find out why he's in a coma. Meanwhile, Henchman 21 demands new henchsuits, but the Monarch is too busy obsessing with his latest purchase, a butter-glider.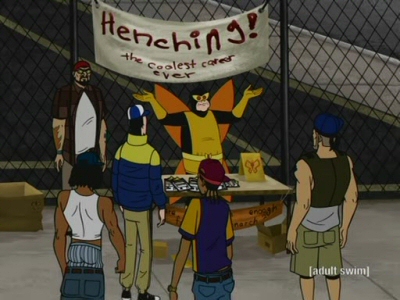 #19 - Hate Floats 8.44
Season 2 - Episode 2
Aided by Henchman 21, 24, and a ragtag band of roughneck new recruits, the Monarch attempts to rebuild his villainous empire and rekindle his relationship with Dr. Girlfriend. A showdown at the local shopping mall forces his hand, and he struggles to choose between revenge and reconciliation amidst a sea of violence. Meanwhile a wounded Brock falls into the clutches of The Phantom Limb, Hank drives Brock's car, and Dr. Venture gets an eye full.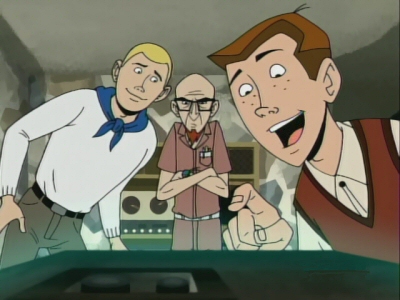 #20 - 20 Years to Midnight 8.43
Season 2 - Episode 5
In the middle of spring cleaning, Brock's discovery of a lost videotape from Jonas Venture Sr. sets Team Venture off on a global scavenger hunt for the hidden pieces of a fantastic and potentially deadly machine. But to save humanity from a terrible fate, they'll have to overcome death, drug addiction, Jonny Quest and Professor Impossible - all under the watchful eye of the mysterious Grand Galactic Inquisitor.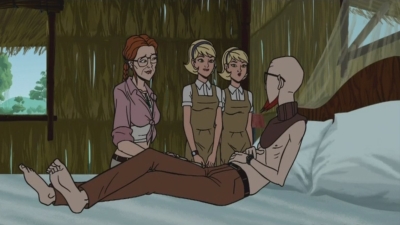 #21 - Dr. Quymn, Medicine Woman 8.43
Season 3 - Episode 6
Team Venture meets Team Quymn, led by Dr. Tara Quymn, Dr. Venture's childhood sweetheart. Her two twin daughters and manly bodyguard seem oddly familiar, but the two teams must join forces to battle a dreaded were-o-dile: half man, half crocodile.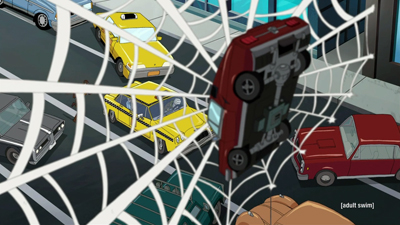 #22 - Bright Lights, Dean City 8.43
Season 4 - Episode 13
Dean ends up interning with Professor Impossible, and discovers that his new employer is a member of the Revenge Society.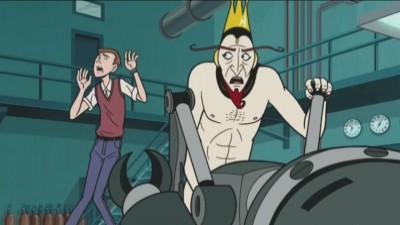 #23 - Tears of a Sea Cow 8.42
Season 3 - Episode 8
The Monarch gets word that Dr. Venture and Brock are at a science conference, and decides to launch an attack on the Venture compound.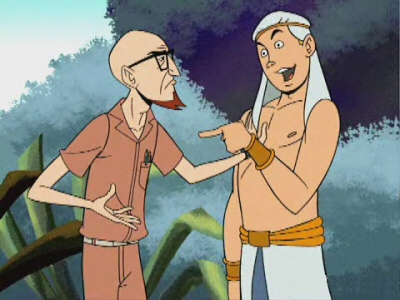 #24 - Escape to the House of Mummies (Part II) 8.42
Season 2 - Episode 4
Team Venture find themselves trapped in the clutches of a bloodthirsty Egyptian cult and their time machine. Doc narrowly escapes and teams up with Master Billy Quizboy and Pete White, but promptly forgets to mount a rescue. So it's up to Brock and a pantheon of history's greatest men to find another way out.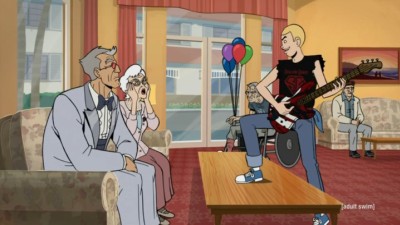 #25 - The Devil's Grip 8.41
Season 5 - Episode 8
When Rusty is apparently killed by the Monarch, Hatred sends the boys off to live with their godparents, and then turns to Twenty-One for help to infiltrate the Flying Cocoon and recover Rusty's body.