The Professionals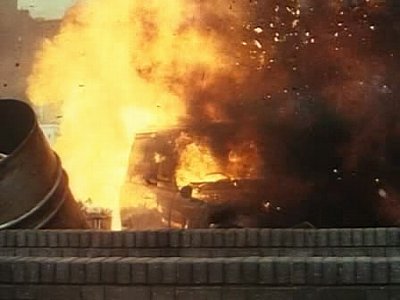 #1 - Discovered in a Graveyard 8.00
Season 5 - Episode 5
Whilst investigating a bombing plot Doyle is shot and left for dead in his flat, and as the hospital fights to save his life, he seems unable to decide whether he wants to live or die...meanwhile, Bodie goes on a chase to find Doyle's assailant.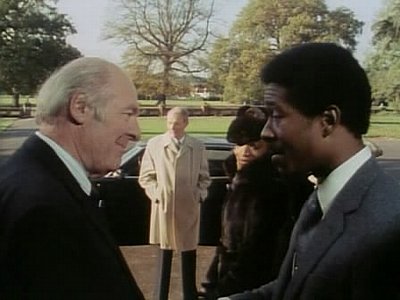 #2 - The Ojuka Situation 7.75
Season 5 - Episode 9
A sacked former African Head attempts to get reinstated in office using the help of the British Government, but the plan is sidetracked by one particular civil servant who now wants him dead.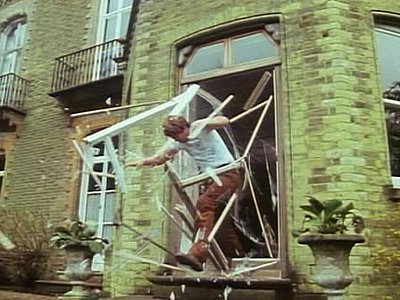 #3 - A Man Called Quinn 7.75
Season 5 - Episode 10
A former colleague of Cowley's who is now a patient in a mental hospital reappears in London, going on the run when he believes that the KGB have drugged him.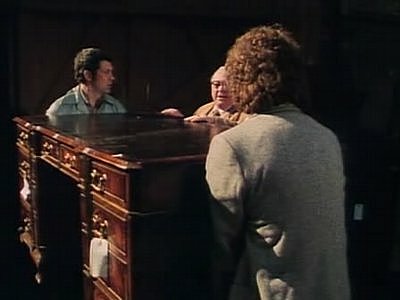 #4 - The Acorn Syndrome 7.75
Season 4 - Episode 1
The daughter of a British Government engineer who is working on a defence protect is kidnapped, and the only way she will be safely returned is if he agrees to betray secrets to enemy agents.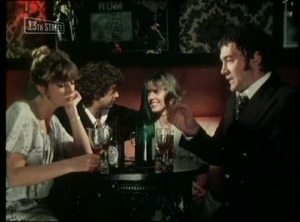 #5 - Hunter/Hunted 7.71
Season 2 - Episode 1
Cowley assigns Doyle to test a brand new high-tech laser beam rifle. But the rifle is stolen from his flat and the thief decides to 'test' it on Doyle, sending him on a cat-and-mouse chase around London.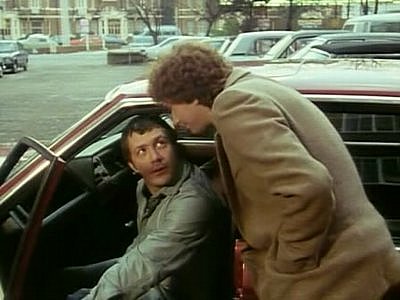 #6 - Involvement 7.67
Season 4 - Episode 4
In the midst of a shoot-out during a drugs smuggling investigation, Doyle meets and falls for Ann Holly, only to discover that CI5 suspect her of being closely linked to the scam herself.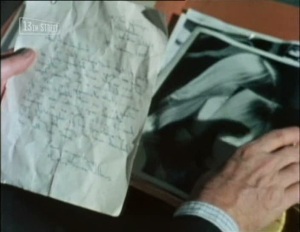 #7 - The Female Factor 7.62
Season 1 - Episode 2
An Iron Curtain agent is using a young girl to extort secrets from, and ultimately destroy the career of, a future British Prime Minister, unaware that the girl is the long-lost daughter of a well-known local prostitute.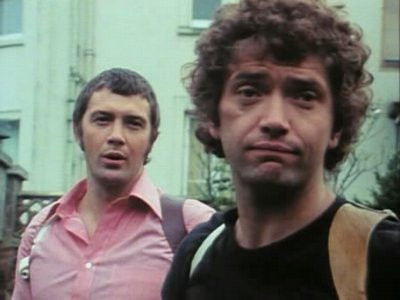 #8 - Private Madness, Public Danger 7.37
Season 1 - Episode 1
Charles Nesbitt, an expert on chemical weapons, threatens to contaminate the water sources of London with a lethal hallucogenic drug and in order to back up his claims, plans several small 'demonstrations' in warning to the local authorities - including CI5.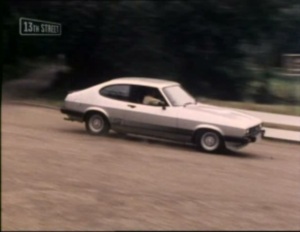 #9 - Man Without a Past 7.33
Season 2 - Episode 4
Bodie is out at a restaurant with his girlfriend when a bomb goes off at their table, leaving her critically injured and several other diners dead. It's left to Bodie to find out who targeted him and why - until he realises he wasn't the target after all.
#10 - Wild Justice 7.33
Season 4 - Episode 2
Bodie's mental state is called ino question when he becomes obsessed with a local Hell's Angel motorcycle gang, gradually sending him further and further behind in training. Is he cracking up?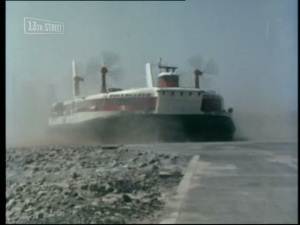 #11 - Killer With a Long Arm 7.33
Season 1 - Episode 4
CI5 become aware that an assassination plot on a group of visiting Greek Royals is being planned using a rifle that has a range of over two miles. But they must find out who is the gunman and what is his target - before it is too late.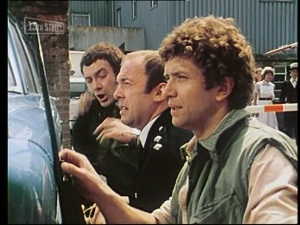 #12 - Old Dog With New Tricks 7.31
Season 1 - Episode 3
A gangster called Turkel devises a plot to free his brother from jail by taking hostage an important figure in authority. He is unaware, however, that the 'important figure' he has taken in is actually Cowley masquerading as the Home Secretary, with Bodie as his bodyguard and Doyle ready to pull the trigger on Turkel's brother.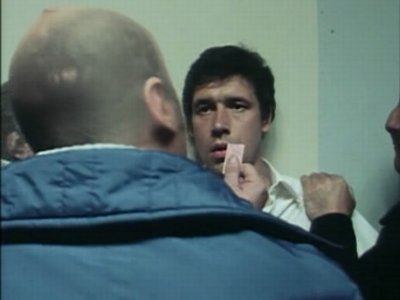 #13 - In the Public Interest 7.17
Season 2 - Episode 5
A virtual police state has been imposed by a local Chief Constable, resulting in a supposedly almost crime-free city. But that is because all the crime is taking place behind the scenes by the police officers themselves - who will think of nothing of imposing on suspects' rights in their pursuit of 'zero tolerance'. Bodie and Doyle become hunted men when they visit the city and begin to question the rather unorthodox methods of action taken by the local constabulary.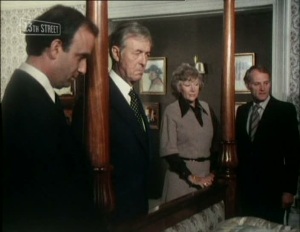 #14 - Everest Was Also Conquered 7.17
Season 1 - Episode 8
A dying man's confession triggers the re-opening of a twenty-year-old case of police corruption, an investigation in which the main prosecution witness was murdered by the police officers who were supposedly trying to protect her. Somebody then decides to silence these officers, and sets about doing so.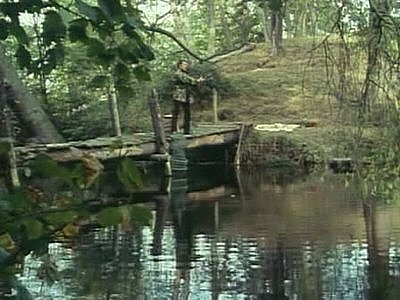 #15 - Weekend in the Country 7.00
Season 4 - Episode 13
Bodie, Doyle and their latest girlfriends are on a quiet weekend in the country when they unwittingly get caught up at a farmhouse siege in which they must try and escape from a group of gun-toting fugitives.
#16 - Mixed Doubles 7.00
Season 4 - Episode 12
Bodie and Doyle are undergoing intense training in preparation for an assignment where they are protecting a foreign official...at the same time, two potential killers are receiving similiar training to prepare them for the assassination of the same official.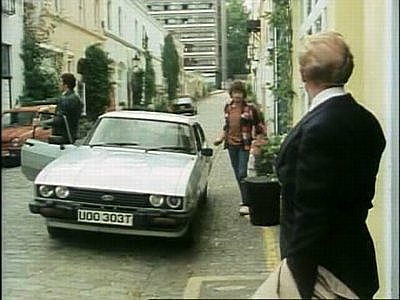 #17 - Need To Know 7.00
Season 4 - Episode 5
Cowley finds himself under suspicion when a former colleague of his is arrested for being a double agent. So just how deeply involved is the CI5 Chief?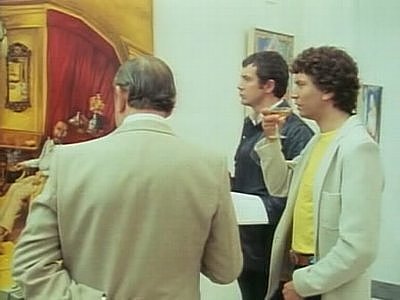 #18 - Its Only a Beautiful Picture... 7.00
Season 4 - Episode 15
Various industrial secrets and highly-valuable arts treasures are being stolen and sold on by a gang who are using the blind routine of Customs to their full advantage. CI5 devise a trap to stop the thieves in their tracks.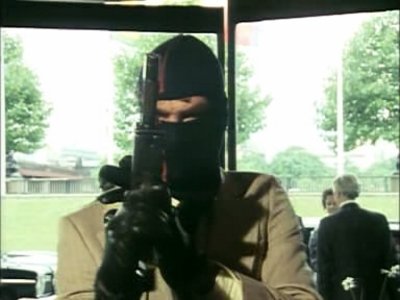 #19 - First Night 7.00
Season 2 - Episode 3
CI5 are left to dig deep when an Israeli Minister is kidnapped, and the only clues to his whereabouts are a shadowy photograph and a coded tape message.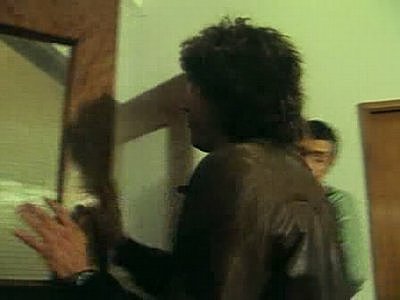 #20 - The Purging of CI5 7.00
Season 3 - Episode 1
CI5 and their agents find themselves under attack from a vendetta of bombings and assassination attempts. Bodie and Doyle are on a chase to find out who the perpetrators are before they end up as the next victims.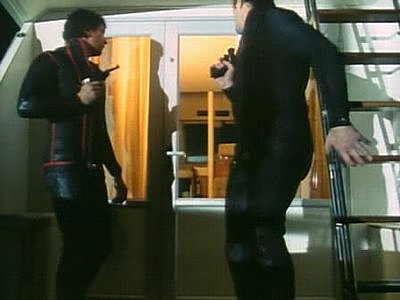 #21 - Kickback 7.00
Season 4 - Episode 14
Bodie and Keller, an old acquaintance from his days in the SAS, go undercover in order to trap a would-be assassin by posing as hitmen offering to do the job themselves - in order to fake the killing. But Keller turns out to have an ulterior motive.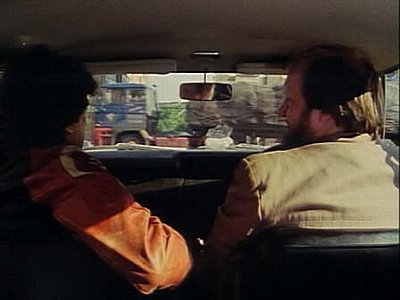 #22 - Spy Probe 7.00
Season 5 - Episode 6
An organisation which hires killers to assassinate virtual nobodies on sight is infiltrated by Bodie and Doyle, who must find out who the perpetrators are and why, by going undercover and posing as potential hitmen themselves.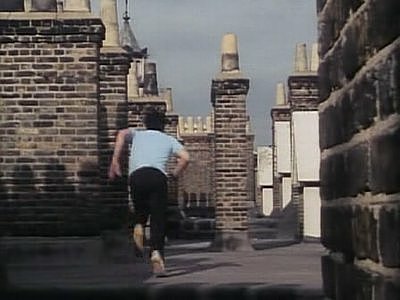 #23 - Take Away 7.00
Season 4 - Episode 6
A team of Hong Kong police join CI5 in London to help crack a local heroin supply and protection racket. It's down to Bodie and Doyle to expose a scheme to smuggle drugs to the US by teams of Triads and European agents.
#24 - Operation Susie 7.00
Season 5 - Episode 2
A department in a British Government appears to be attempting to kill a bunch of drug-dealing students...but why?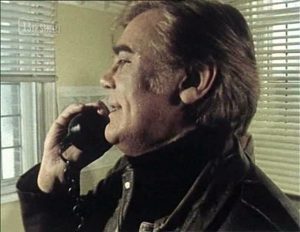 #25 - Klansmen 7.00
Season 1 - Episode 13
Members of a 'Keep Britain White' group go on the rampage in London, attacking the local black residents in an attempt at forcing them to leave the area...but two of the group members have an ulterior motive. Bodie is left seriously injured whilst Doyle joins the group undercover.