The Pretender
#1 - Crazy 8.14
Season 3 - Episode 1
PLEASENT WOOD INSTITUTE, MARYLAND - Jarod becomes a mental patient to uncover the truth behind the mysterious murder of another patient. Miss Parker researches the identity of her twin.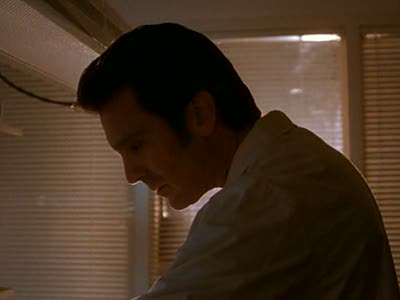 #2 - Countdown 8.05
Season 3 - Episode 15
Jarod races against time to locate the father of an injured boy with a rare blood disorder.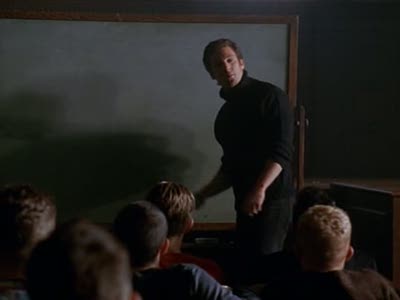 #3 - Murder 101 8.05
Season 3 - Episode 9
Jarod takes over a criminal psychology class and teaches a lesson in committing a flawless murder before tracking down three suspected killers.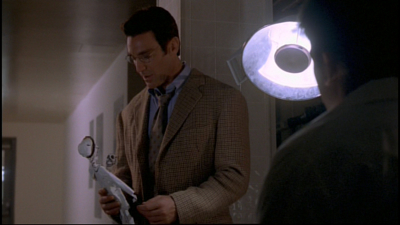 #4 - Back From The Dead Again 8.03
Season 2 - Episode 1
PHILADELPHIA, PENNSYLVANIA - Jarod morns the death of his brother. He then takes on the identity of an anatomy professor trying to find a boy who has been missing since Halloween of the previous year. Meanwhile, Miss Parker is startled to find that her father has disappeared and has been replaced by a Mr. Lyle. With him comes Brigitte, a mysterious girl who is more thorough in finding Jarod than Miss Parker. And Sydney, at Jarod's request, researches why there's no DSA for the last three weeks of October prior to his escape.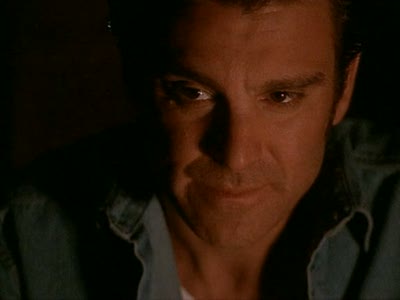 #5 - Donoterase (2) 8.00
Season 3 - Episode 22
Conclusion from part 1. Jarod and his father plan a rescue the clone created by the Centre's, while Miss Parker must face new truths from inside the Centre and more about her mother's murder.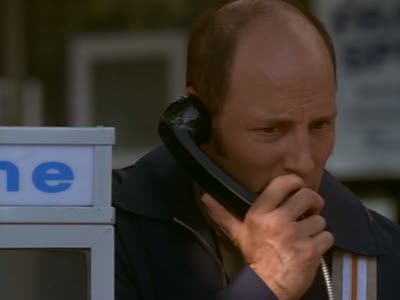 #6 - Betrayal 7.96
Season 3 - Episode 5
Jarod teams up with Broots to find the culprit in a shootout at the Centre's Data Annex, a former operative named Damon.
#7 - Toy Surprise 7.94
Season 2 - Episode 12
TURNERS RIDGE, IDAHO - Jarod helps a troubled teenager by becoming an outdoor counselor. But back at The Centre, Miss Parker is grieving the anniversary of her mother's death. The day just gets worst when she's tipped off by Jarod that there's going to be an assassination attempt on her father. With only 2 hours to stop it and trapped in the Sub-levels, Miss Parker has to get to the tower before her father arrives by helicopter.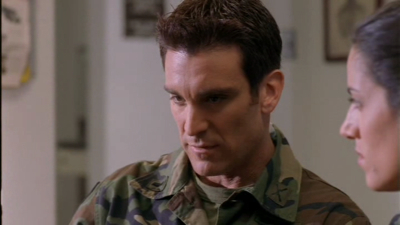 #8 - Collateral Damage 7.89
Season 2 - Episode 7
LOST HILLS, VIRGINIA - Jarod becomes a Special Forces soldier to help the daughter of a Vietnam veteran get her father's name added to the War Memorial. Back at The Centre, Miss Parker reluctantly babysits Debbie while Broots is in Florida on an assignment.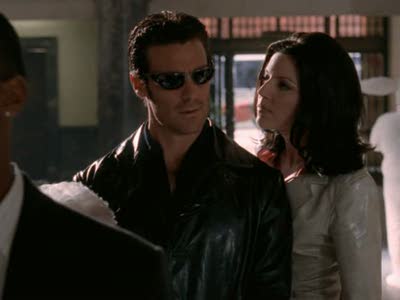 #9 - Bank 7.88
Season 2 - Episode 20
DOVER, DELAWARE - Jarod tricks Miss Parker to meet him at a bank, where they come face to face with the mysterious Mr. Fenigor. But this arrangement gets complicated when there's a robbery the same day. When The Centre gets news that Jarod is trapped in this hostage situation, they close in and make sure he'll not slip through their fingers this time.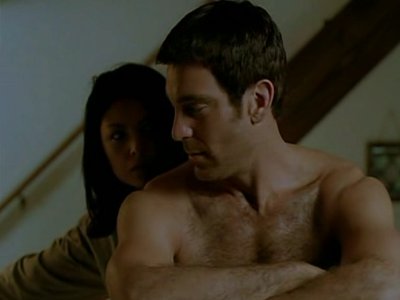 #10 - Ranger Jarod 7.86
Season 1 - Episode 14
TOLUCA NATIONAL FOREST, OREGON - Jarod falls in love with his hiking partner while on a seach-and-rescue for a boy who disappeared in the mountains. Jarod also befriends a man named Big Bob who has many stooge-ish qualitites. Back at The Centre, Miss Parker reminisces about how she loved Jarod when they were children.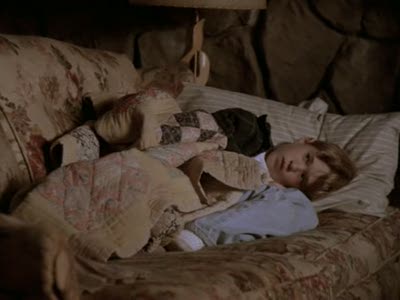 #11 - Bloodlines (2) 7.85
Season 2 - Episode 22
BLUE COVE, DELAWARE - Jarod, along with Angelo (Timmy), try to find a way to rescue the kidnapped child. Miss Parker confronts her father about her discovery that she has a twin. Sydney plots to finally have his revenge against Mr. Raines, but his plan backfires...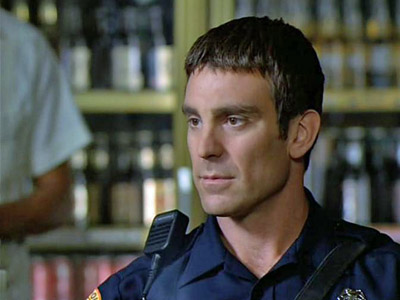 #12 - To Serve and Protect 7.85
Season 1 - Episode 6
MIAMI BEACH, FLORIDA - Jarod, suspecting corruption in a police department, becomes an officer himself to solve the death of a boy who had recently been reunited with his father. He also befriends an aging lady who's young at heart, but is afraid of losing her wildside due to her fading eyesight. Meanwhile, Miss Parker is spending time in jail for violating criminal code 369.7 - Unlawful Carrying and Possession of Concealed Weapon, thanks to a tip from Jarod. With her in jail, Jarod uses that window of opportunity to hire a private investigator to aid in finding information about his mother.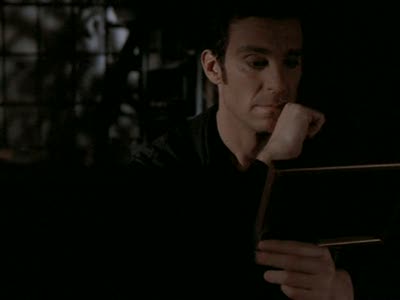 #13 - Crash 7.84
Season 2 - Episode 17
SAN DIEGO, CALIFORNIA - While waiting for his plane, Jarod meets a young man who is bumped to a later flight. Jarod offers an exchange of tickets to the boy, who thanks him for helping. But Jarod is horrified when he hears later that day that the plane has crashed. Guilt ridden, Jarod sets out to find the cause of the accident. Meanwhile, Miss Parker is put in charge of find out everything on Mr. Lyle. And with aid from Jarod; Sydney, Broots, and Miss Parker are going to get all the information they need.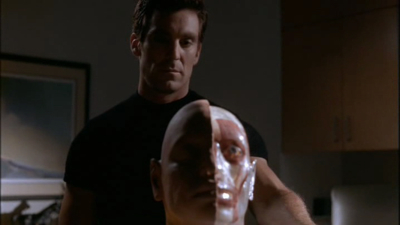 #14 - Nip and Tuck 7.83
Season 2 - Episode 5
BEVERLY HILLS, CALIFORNIA - Jarod becomes a plastic surgeon to find out who deliberately ruined the face of a bright young student. Meanwhile, at The Centre, Broots is paranoid that someone is following him where ever he goes. Brigitte offers help, but at a price.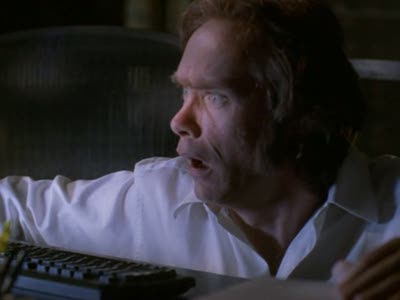 #15 - Bloodlines (1) 7.83
Season 2 - Episode 21
ATLANTA, GEORGIA - Jarod recieves a letter from an anonymous source and believes The Centre is going to kidnap another boy-genius. Sydney creates a serum that allows Angelo to become a normal person again, provided he takes all the doses at the right time.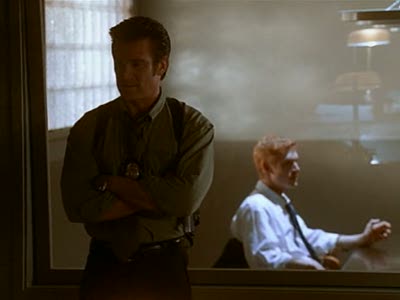 #16 - End Game (1) 7.82
Season 3 - Episode 19
The kidnapping of a young chess prodigy brings Jarod a little too close to his own demons -- and to the attention of an FBI criminal profiler ('Profiler' crossover). Meanwhile, Miss Parker gets unsettling news from Brigitte, and about Brigitte. (Grand Master (2) aired on Profiler, season 3, episode 19.)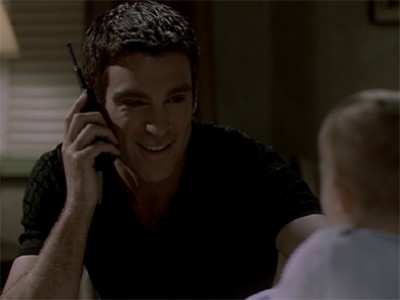 #17 - Baby Love 7.82
Season 1 - Episode 20
WYOMING(?) - After a close call with getting caught by Miss Parker, Jarod stumbles upon a baby who was thrown into a dumpster. Jarod takes the child and nurses it until he can find his parents while avoiding sinister authorities. At the same time, Miss Parker, Sydney and Broots all follow clues that Jarod has dug up in reference to the meaning of SL-27.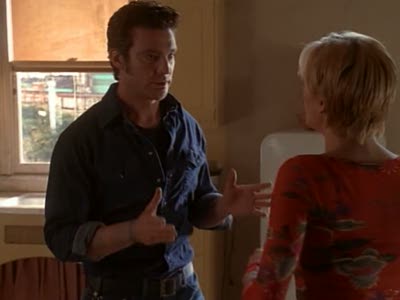 #18 - Parole 7.82
Season 3 - Episode 6
Jarod portrays a paroled convict to aid a widow; Sydney learns startling news while consoling an old lover whose husband is dying.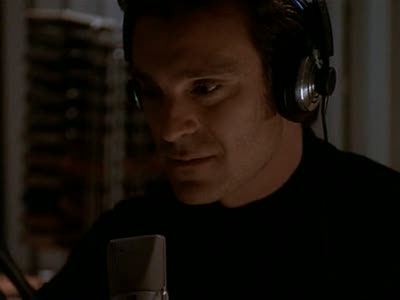 #19 - P.T.B. 7.81
Season 3 - Episode 16
Jarod fills in for a radio talk show host who disappeared after a violent confrontation with a threatening caller; Thomas asks Miss Parker to relocate.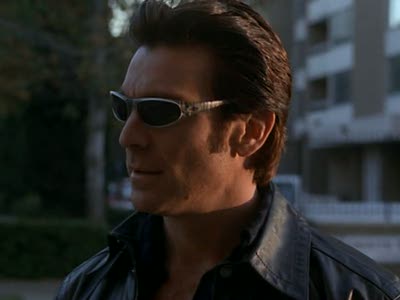 #20 - Unsinkable 7.81
Season 3 - Episode 12
Jarod once again encounters Argyle, who is in need of help. Caught in the middle of a turf war, they work together to pay off Argyle's debt to some loan sharks.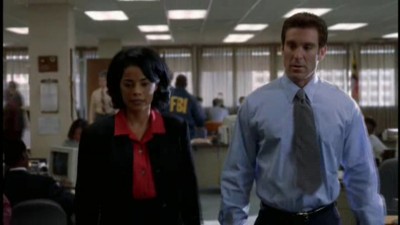 #21 - Past Sim 7.78
Season 2 - Episode 6
BALTIMORE, MARYLAND - While watching the news, Jarod finds that one of his old simulations he preformed has just been utilized in kidnapping a witness in a murder trial against the Yakuza clan. Outraged, Jarod sets out to reverse the outcome of the situation he's created. Meanwhile, Miss Parker suspects the sale of the simulation came from Mr. Lyle, and begins to apply pressure in hopes of finding any other connections to Jarod.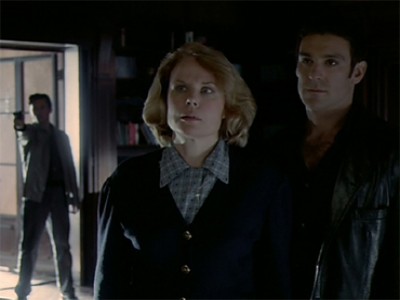 #22 - The Dragon House (1) 7.77
Season 1 - Episode 21
FORT REXFORD, NEW YORK - Jarod becomes aware that Kyle, another pretender from The Centre, is on the run from the law. Eager to find him, he becomes an F.B.I. agent to aid the investigation. But he discovers that Kyle may have something to do with his mother. Meanwhile, Miss Parker and Sydney recruit Angelo to go through all of Jarod's red notebooks. They figure he can become Jarod and thus aiding in his capture.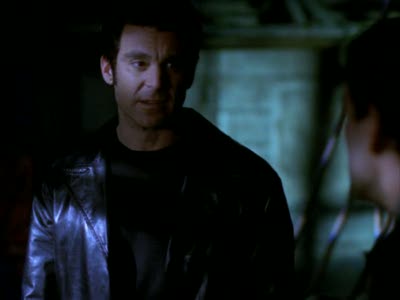 #23 - The Inner Sense (2) 7.77
Season 4 - Episode 20
Jarod finally locates his sister Emily, just in time to see her nearly assassinated by The Centre. Meanwhile, Miss Parker's search of the secrets behind her mother's death lead her and Jarod to the same place -- and a mysterious young man named Ethan.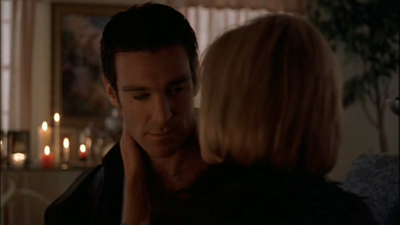 #24 - Gigolo Jarod 7.77
Season 2 - Episode 11
DETROIT, MICHIGAN - Jarod takes on the role of paid escort to get close to a housing developer who has plans to displace a low-income neighborhood for a high-rise. Jarod also is hired by another woman, in a seperation period, who thinks her husband doesn't love her anymore. Meanwhile, Miss Parker, Sydney and Broots are following Jarod's latest trail, which leads them to a book (The Saddest Little Valentine) that Jarod has published.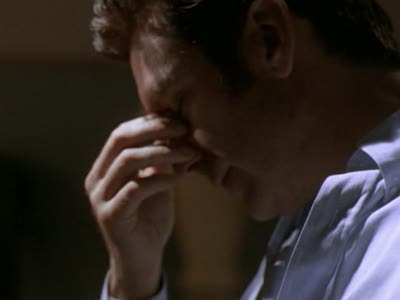 #25 - Stolen 7.76
Season 2 - Episode 19
SUNNYVALE, CALIFORNIA - After taking down a corrupt doctor, Jarod unexpectedly gets involved in a kidnapping when the father of the kidnapped ends up in the hospital. Back at The Centre, Miss Parker sides with Mr. Raines on the fact that Sydney is becoming too attached to Jarod. To the point, even, that it's complicating the search for him.