The O.C.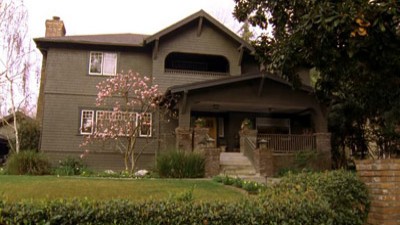 #1 - The End's Not Near, It's Here 8.97
Season 4 - Episode 16
Six months after Mother Nature grabbed everyone by the neck and shook, events return to normal. Very normal. But complacency is never the Cohen or Cooper way. Time to follow the head and heart to what's right.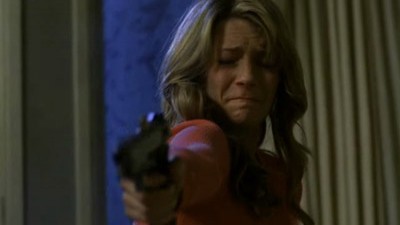 #2 - The Dearly Beloved 8.84
Season 2 - Episode 24
Familiar faces show up for a final farewell to Caleb. Meanwhile, Sandy takes action to help Kirsten. And when Ryan learns about the Trey-Marissa incident, a showdown - if not a tragedy - is inevitable.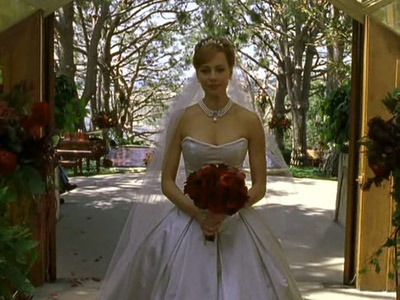 #3 - The Ties That Bind 8.61
Season 1 - Episode 27
Summer is near and that means sun, surf and rejuvenation. Or to Ryan, Seth and Marissa, it may mean none of the above as each faces a critical crossroad. Just the same, Newport society rises to the occasion when Caleb and Julie do the "I do."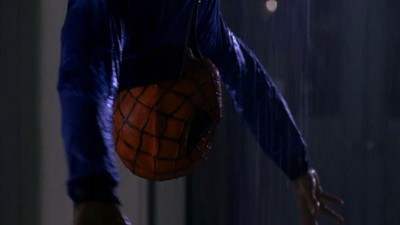 #4 - The Rainy Day Women 8.57
Season 2 - Episode 14
Rain - and it seems there are as many problems as raindrops. Kirsten, Sandy...and Rebecca. Julie, Marissa...and Alex. Lindsay, Ryan...and Chicago. Summer, Seth...and Italy. Can't rain forever, can it?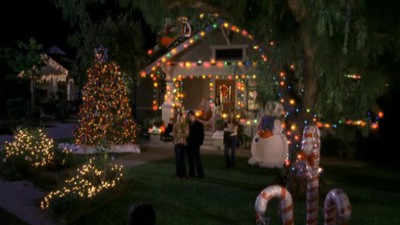 #5 - The Chrismukkah That Almost Wasn't 8.48
Season 2 - Episode 6
Friends, festivities, 8 days of gifts, another day with a whole lot of gifts. Seth's formula for the perfect Chrismukkah may come undone when Caleb's confession rocks the Cohen world.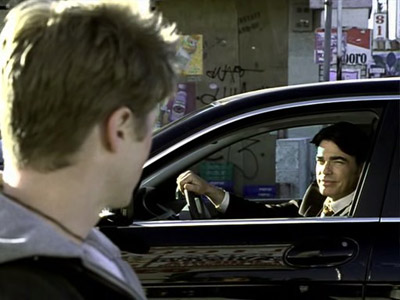 #6 - Pilot 8.46
Season 1 - Episode 1
Just a freeway's drive away. And yet worlds apart. Rejected by his parents after a brush with the law, Ryan Atwood moves temporarily into the pool house of his attorney's posh Newport Beach home...and finds both friends and foes among the privileged O.C. youth.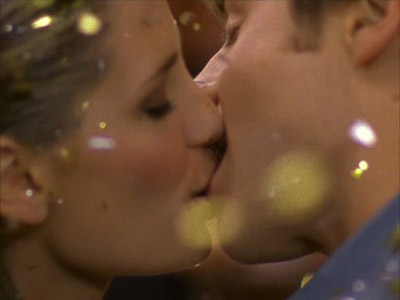 #7 - The Countdown 8.42
Season 1 - Episode 14
As the New Year looms, Ryan doesn't know how to respond when Marissa says those three meaningful words. Sandy and Kirsten are wallflowers at a swingers' party. And at home, Seth thinks of what might have been.
#8 - The O.Sea 8.37
Season 2 - Episode 23
Heads: Seth takes Summer to the prom. Tails: Zach does. Whoever's dateless takes a meeting with George Lucas to discuss Atomic County. That'll settle things, right? The Julie-Caleb union ends...not the way anyone expected.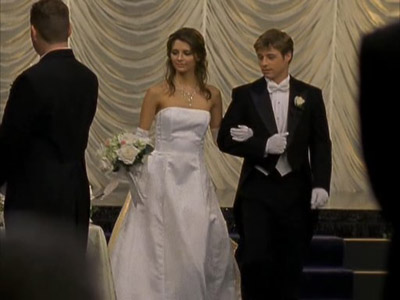 #9 - The Debut 8.33
Season 1 - Episode 4
Ryan promised to stay out of trouble. But trouble finds him as he, Seth, Marissa and others take part in one of the biggest events on the Newport social calendar: the Debutantes Ball.
#10 - The Way We Were 8.30
Season 2 - Episode 2
The boys are back. Every status is quo. Except: Summer won't kiss and make up, Ryan catches Marissa in a clinch, the DA busts Caleb, Hailey bails and the remodellers are like a wrecking crew. Home sweet chaos.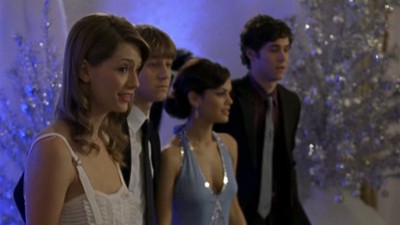 #11 - The SnO.C. 8.27
Season 2 - Episode 5
The winter dance is near and a Ryan-Lindsay hook-up is off, on, off, on, off like a light switch. But all will be smoothed over by the time of the big Newport social event. Or not. Plus: Caleb's secret - revealed!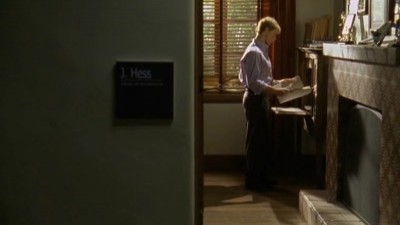 #12 - The Perfect Storm 8.26
Season 3 - Episode 5
Is Ryan shipping out? Sandy's mind-meld persuasion skills fail to convince him to stay. But where there's a will, there's another Cohen way. Charlotte now zeroes in on Julie; Summer outwits Taylor.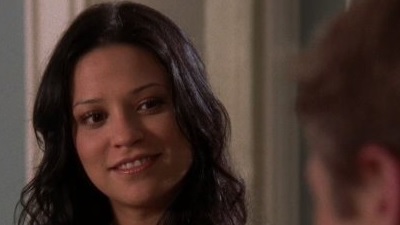 #13 - The Party Favor 8.26
Season 3 - Episode 23
Right dress. Wrong date. If you can't go to prom with the person you like, go with someone who makes the person you like jealous. There'll be many memories for the Core 4 after this prom. Not all of them will be happy.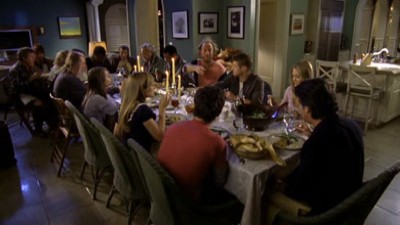 #14 - The Cold Turkey 8.25
Season 4 - Episode 3
Julie is no longer invited. But guess who is coming to dinner: Homeless men, recruited by Summer, show up for the Cohen Thanksgiving. Ryan will be there, too - if he doesn't first commit murder when he learns where Volchok is.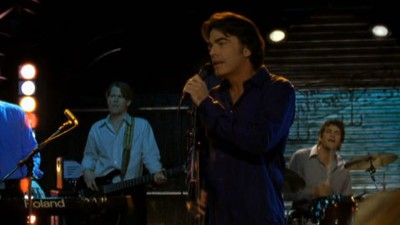 #15 - The Power of Love 8.25
Season 2 - Episode 8
Sandy didn't forget his 20th anniversary. Honest. Just ask him. And just watch him squirm as he tries to make things right. Also, Seth and Ryan are grounded; DJ calls it quits with Marissa.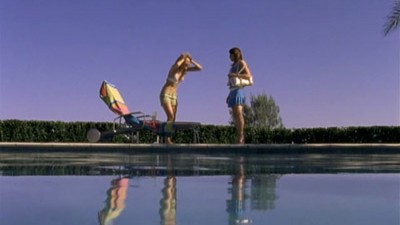 #16 - The Distance 8.25
Season 2 - Episode 1
Come home, Seth! If Sandy can't persuade his alienated son to return to the family perhaps Ryan can. Meanwhile, Theresa realizers her relationship with Ryan is on life support. Time to pull the plug?
#17 - The Secret 8.25
Season 1 - Episode 12
No one was supposed to see what happened. But Luke did. And so did Ryan. Now, somehow, all Newport knows that Luke's dad has been living a lie. And subsequent gossip raises questions of secrecy and trust.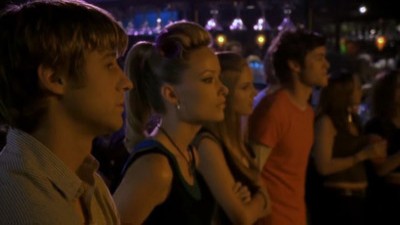 #18 - The New Era 8.23
Season 2 - Episode 4
It's not a date, it's a group hang. So Seth goes with Lindsay, but looks for Summer. Ryan goes with Alex, but would rather be with Lindsay. And Julie... well, stay tuned. That new CEO has a style of her own.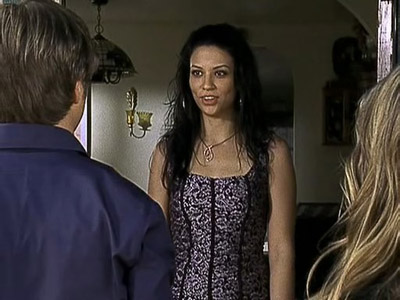 #19 - The Homecoming 8.23
Season 1 - Episode 11
Used to be Seth couldn't find a girl. Now he has two - Anna and Summer show up for Thanksgiving. Ryan also has double trouble, as he and Marissa visit his old neighborhood and encounter an ex-flame.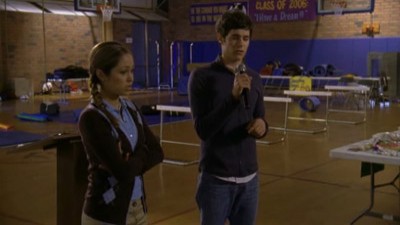 #20 - The Swells 8.23
Season 3 - Episode 6
Party by night. Surf by first light. The Dawn Patrol beach blast is the backdrop for a developing Marissa-Johnny attraction. Meanwhile, Taylor has a crush on...Seth?! And Ryan again lets his fists do the talking.
#21 - The Heights 8.22
Season 1 - Episode 9
Calculus. AP Enlgish. History. The ways of the human heart. Not everything learned at Harbor High is on the schedule of classes. The Cohen casa is a house divided when Sandy takes an environmental case against Kirsten's father.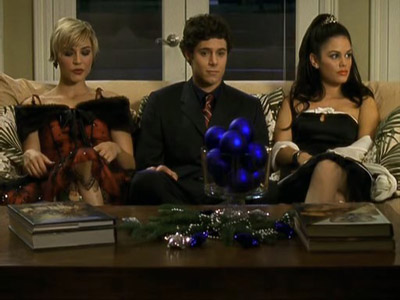 #22 - The Best Chrismukkah Ever 8.21
Season 1 - Episode 13
It's part Christmas, part Hanukkah and totally a Cohen-family way to celebrate the holidays. But a time out for the holidays doesn't mean time away from Marissa's personal problems or Caleb's business tactics.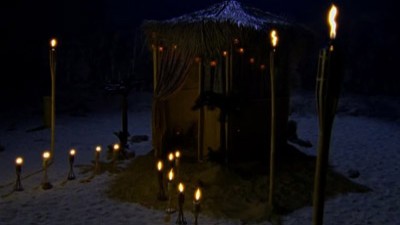 #23 - The End of Innocence 8.20
Season 3 - Episode 3
Ryan. Marissa. A romantic beach hut. You do the math. Meanwhile, the math in Caleb's will is easy: Julie gets zilch, Kirsten gets nada. Caleb was broke - and that adds up to a new dynamic for the Cohens, Coopers and The Newport Group.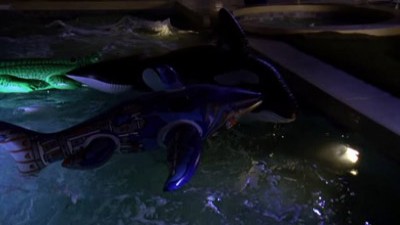 #24 - The Shake Up 8.20
Season 4 - Episode 14
Make a movie: Summer challenges Seth's passivity. Make a move: Taylor wants to hear Ryan's profession of love. Make a mess of it: Kaitlin floats rumours about Frank and clown porn. Make way for Mother Nature...everyone!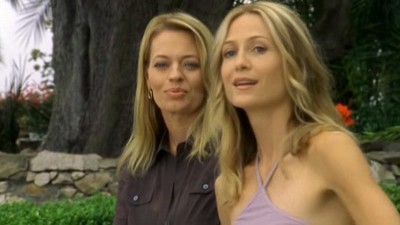 #25 - The Aftermath 8.20
Season 3 - Episode 1
Trey's in a coma, Marissa pulled the trigger, who's going to take the fall? Ryan? But maybe there's a way out for Kid Chino.