The New Adventures of Old Christine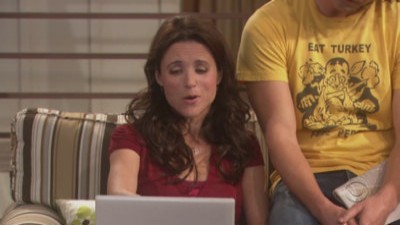 #1 - The Real Thing 8.70
Season 2 - Episode 18
Trying to send an e-mail to Barb about Mr. Harris, Christine ends up sending it to all the parents from school, nearly costing him his job.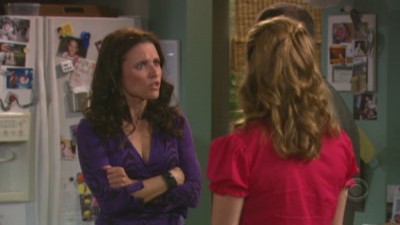 #2 - Oh God, Yes 8.67
Season 2 - Episode 4
Ritchie goes to church with Richard and new Christine without consulting his mother first, leaving old Christine to explain and explore her aversion to organized religion.
#3 - What About Barb? 8.60
Season 2 - Episode 10
Christine has trouble working with Barb at the gym and feels pressure at home to find a nanny for Ritchie when Richard is unavailable to care for him due to a trip with New Christine.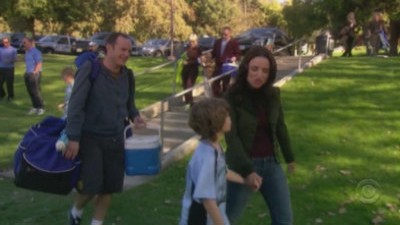 #4 - Ritchie Scores 8.58
Season 2 - Episode 12
Richard want Ritchie to learn the value of competition and male bonding, and signs him up for soccer. Christine disagrees, but then has her own competitive urges when fighting with Richard for attention from Mr. Harris.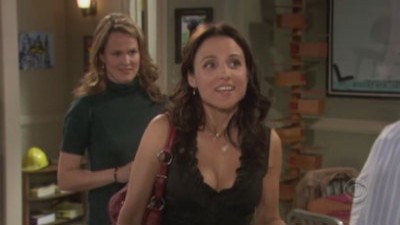 #5 - Frasier 8.57
Season 2 - Episode 22
Christine realizes that one reckless evening may have jeopardized her chance to begin dating Mr. Harris.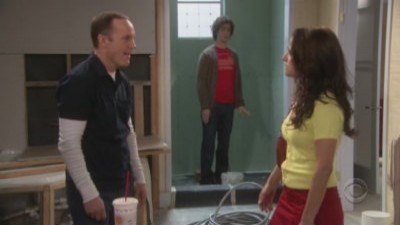 #6 - Faith Off 8.56
Season 2 - Episode 19
When Christine learns that Richard has been hired to remodel "meanie mom" Lindsay's bathroom, she can't help but intervene to make sure he doesn't screw up the job and risk their reputation at Ritchie's school. Additionally, she and Richard are at odds over which of them gets to be the one to give Ritchie the sex talk.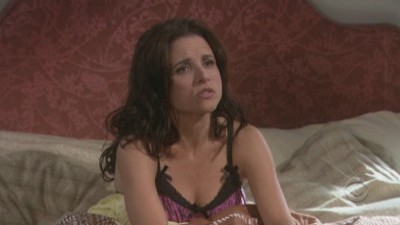 #7 - Endless Shrimp, Endless Night 8.52
Season 2 - Episode 13
Christine can't help but meddle in Matthew's love life when she meets his ex-girlfriend at a party. Meanwhile, Richard hopes to get Ritchie enthused about his contracting job.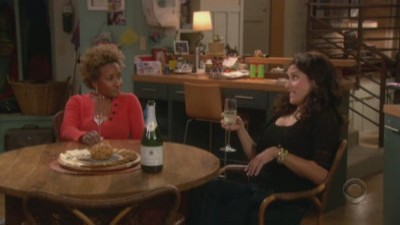 #8 - Separation Anxiety 8.50
Season 2 - Episode 5
Barb moves in with Christine after deciding to divorce her husband. This forces Matthew into Ritchie's room, where he discovers his nephew has some odd habits.
#9 - Playdate with Destiny 8.48
Season 2 - Episode 7
Christine's attraction to Ritchie's teacher causes a scene at a school fund-raiser--especially after she wins a playdate with the man.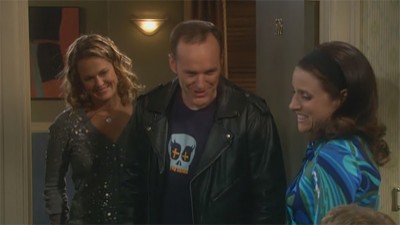 #10 - Exile on Lame Street 8.44
Season 1 - Episode 11
Christine objects when Richard and "new" Christine want to take Ritchie to a Rolling Stones concert. Fearing that Ritchie is too young to be exposed to sex, drugs and rock and roll vices on display at a Rolling Stones concert, Christine initially forbids it. Eventually, she relents but immediately regrets her decision and, in a panic, goes to the venue with Matthew to see if she can sneak into the concert in order to keep tabs on Ritchie.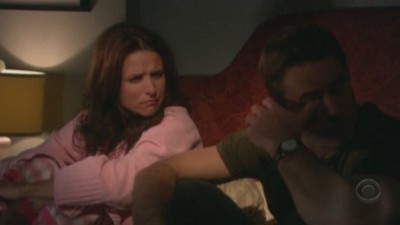 #11 - Undercover Brother 8.43
Season 2 - Episode 16
Christine finds out Richard's brother is gay, but not until after sleeping with him.
#12 - Friends 8.43
Season 2 - Episode 21
On their way to Ritchie's desert camping trip, Christine, Richard, Matthew, and Barb stay at a seedy motel and get on each others' nerves.
#13 - A Fair to Remember (1) 8.40
Season 1 - Episode 13
Christine volunteers to help out at Ritchie's spring carnival and while there, she runs into the mean moms -- Marly and Lindsay -- who are clucking over the attractive father of a new student at Westbridge. Christine is excited to learn that the hot dad is her ex-boyfriend, Burton, but her hopes of re-igniting their romance are shot down when she learns Burton has a new girlfriend.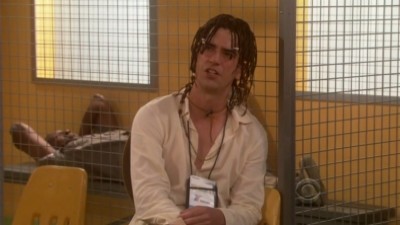 #14 - Bahamian Rhapsody 8.39
Season 5 - Episode 1
Christine and Matthew fly to the Bahamas to get Barb an illegal visa after she was arrested by immigration during Richard and New Christine's wedding ceremony.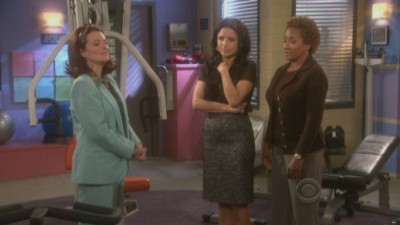 #15 - Unidentified Funk 8.38
Season 4 - Episode 11
The parent company of Christine and Barb's gym franchise comes for an inspection and discovers that they have broken a contractual clause, risking the entire business. New Christine wants Richard to get a vasectomy.
#16 - Reckless Abandonment 8.36
Season 4 - Episode 15
With Barb and Mathew moving out and Ritchie leaving for science camp, Christine wants to prove she can take care of herself.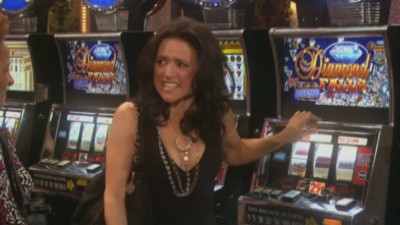 #17 - What Happens in Vegas is Disgusting in Vegas 8.36
Season 4 - Episode 14
New Christine loosens up during a bachelorette party Christine and Barb throw in Vegas.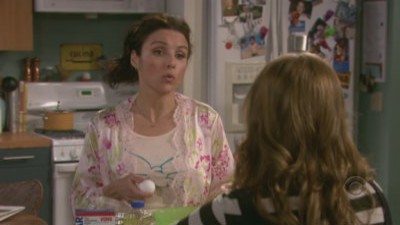 #18 - Let Him Eat Cake 8.33
Season 2 - Episode 14
Jealous that New Christine benefits from all the positive qualities she instilled in Richard during their marriage, Christine spites her by revealing to Richard that she gave New Christine the idea for the birthday gift she gave him.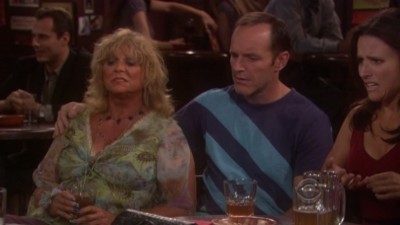 #19 - Burning Love 8.32
Season 5 - Episode 2
A trip with Barb to retrieve some of Richard's things sees Matthew worry that New Christine isn't letting out her feelings over the wedding fiasco. Meanwhile, Christine and Richard meet up with some of their friends from college and are shocked to see how badly they've aged.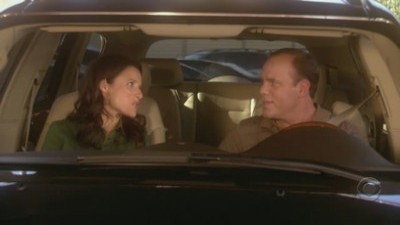 #20 - Popular 8.32
Season 3 - Episode 3
Roles reverse when Christine's dubbed a "meanie mom" by a father at Ritchie's school who finds Marly and Lindsay to be to his liking.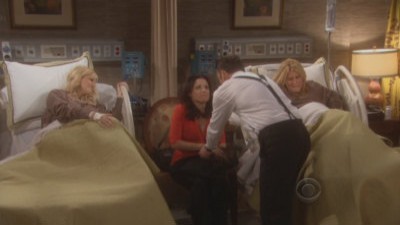 #21 - A Change of Heart/Pants 8.32
Season 4 - Episode 18
Christine and Richard help Marly and Lindsay through labor, bring back memories of Ritchie's birth which, in turn, brings back feelings for one another.
#22 - Crash 8.27
Season 2 - Episode 11
When Christine's environmentally-friendly hybrid car and Marly's gas-guzzling monster SUV hit one another, it becomes a bigger dispute than simply who hit whom. While her car is in the shop, Christine is forced to go against her principles and rent a luxury SUV when no other car is available.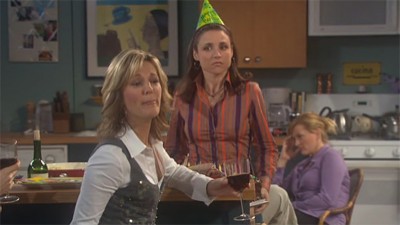 #23 - Teach Your Children Well 8.26
Season 1 - Episode 8
Christine feels pressured to throw an extravagant party for Ritchie's 9th birthday, his first involving other children from his new private school. Recoiling from sticker shock after meeting with a ritzy event planner, Christine decides to have an arts and crafts party at her home, with mixed results.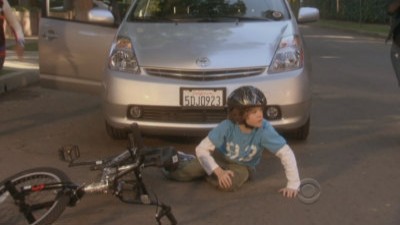 #24 - Honey, I Ran Over the Kid 8.23
Season 4 - Episode 16
After Ritchie hurts himself at a skateboarding party, Christine accuses Richard of bad parenting, and they begin competing to prove each other wrong. Matthew gets involved in a rebound relationship.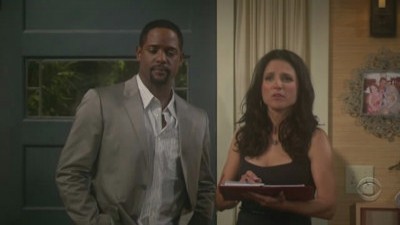 #25 - Traffic 8.22
Season 3 - Episode 4
Ritchie's soccer match leaves Christine running late for an event she's supposed to be attending with Mr. Harris.