The Neighbors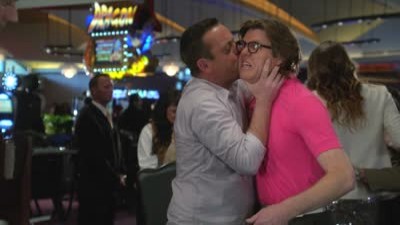 #1 - It Has Begun ... 8.65
Season 1 - Episode 22
During a trip to Atlantic City, Marty learns that Larry can count cards -- and see through them; Jackie confesses that she has always wanted a human wedding; Dick Butkus receives an ominous call from his grandpa.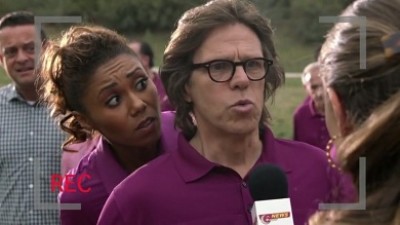 #2 - Sing Like a Larry Bird 8.42
Season 1 - Episode 20
After the Bird-Kersees go see a Broadway show, Larry decides to create a musical of his own; an emergency phone call could expose the Bird-Kersees' true identities.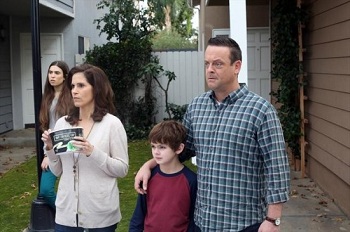 #3 - Space Invaders 8.36
Season 1 - Episode 15
The relationship advice Debbie gives Reggie backfires, making things harder for Jackie and Larry; Amber doesn't want to discuss her boyfriend with Debbie.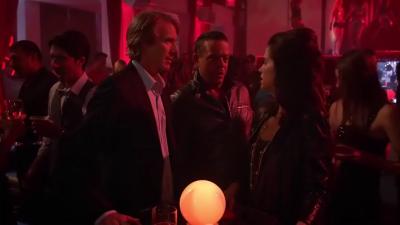 #4 - Mother Clubbers 8.27
Season 1 - Episode 16
Debbie and Jackie go to a hip new club in hope of feeling more desirable; Marty and Larry Bird come to Amber for makeovers.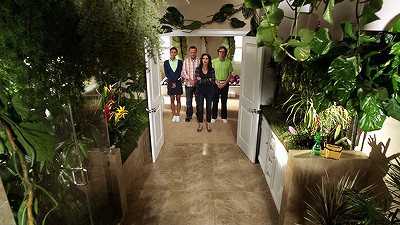 #5 - Bathroom Etiquette 8.26
Season 1 - Episode 4
Marty and Debbie give Dick Butkus anti-bullying advice; Larry and Jackie get tired of the Weavers' parenting tips.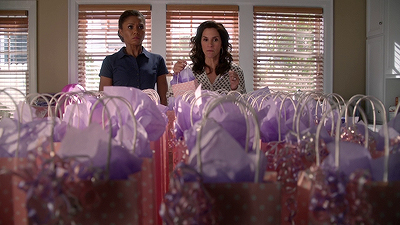 #6 - Larry Bird and the Iron Throne 8.25
Season 1 - Episode 6
Jackie tries to help Debbie plan Abby's birthday; Larry shadows Lenny at work; Reggie tries to find a gift for Amber.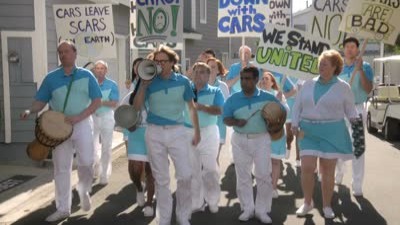 #7 - I Believe I Can Drive 8.20
Season 1 - Episode 19
Marty offers to teach the Bird-Kersees how to drive; Amber regrets opting for lessons from a driver's ed teacher when Ms. Porsche (Sandra Bernhard) turns out to be very unconventional.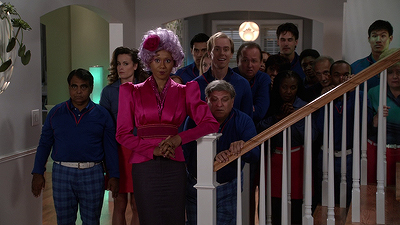 #8 - Halloween-ween 8.20
Season 1 - Episode 5
The Weavers introduce the aliens to Halloween; Amber, Max and Abby reject Marty and Debbie's costume idea.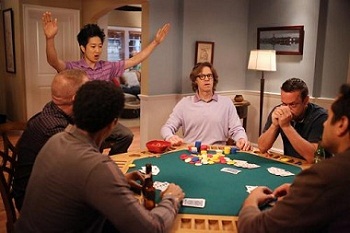 #9 - Things Just Got Real 8.19
Season 1 - Episode 3
Looking for a break from their neighbors, Marty and Debbie make plans with their human friends.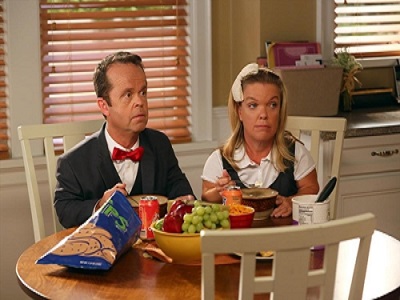 #10 - September Fools 8.19
Season 2 - Episode 2
After learning about April Fools' Day, Larry plans to prank the Weavers; Jackie helps Reggie try to convince Amber that he isn't interested in his Zabvronian soulmate.
#11 - 50 Shades of Green 8.14
Season 1 - Episode 7
Debbie and Marty find out more about alien love when the Zabvronian mating season begins; a cute jock asks Amber to a makeout party.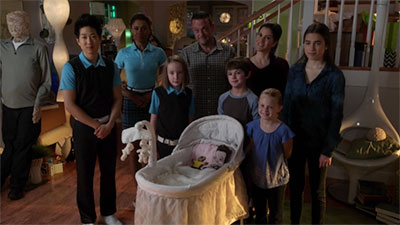 #12 - There Goes the Neighbors' Hood 8.12
Season 2 - Episode 22
Larry must decide where he wants to live when he finds out he's pregnant; new visitors arrive in the neighborhood.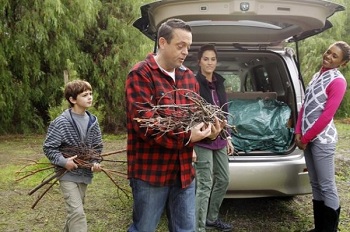 #13 - Camping 8.11
Season 1 - Episode 18
When the Weavers and Bird-Kersees go camping, Marty tries to prove that he is manly like his dad; the families have an encounter with an animal.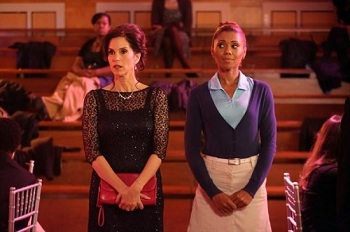 #14 - Dream Weavers 8.07
Season 1 - Episode 13
When the Weavers and the Bird-Kersees chaperone a school dance, Debbie tries to re-create a romantic moment with Marty; Jackie wishes she and Larry had a more interesting story about how they met.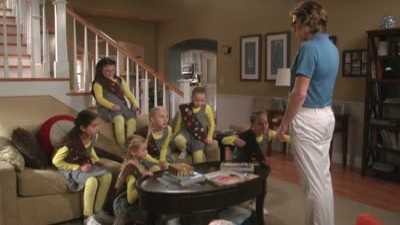 #15 - Mo Purses Mo Money Mo Problems 8.05
Season 1 - Episode 21
Debbie is ecstatic when a businesswoman (Bethenny Frankel) offers to help revitalize her purse business; Jackie jumps in to help, but soon she and Debbie realize they are in way over their heads.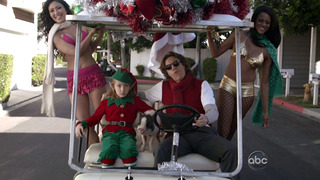 #16 - Merry Crap-Mas 8.05
Season 1 - Episode 9
Marty and Debbie dislike the kids' entitled attitude toward Christmas and decide to return the gifts and use the money for a family vacation; when the Weavers realize the aliens already opened all the presents, Larry Bird must save Christmas.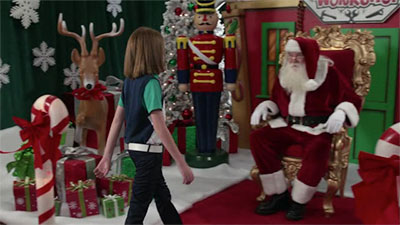 #17 - A Christmas Story 8.04
Season 2 - Episode 11
When Debbie accidentally spoils Larry's Christmas surprise for Dick, Larry retaliates; Amber and Reggie try to get each other the perfect present.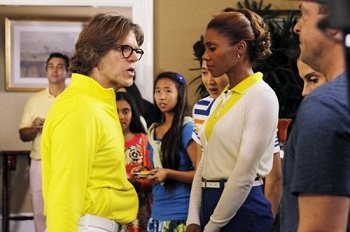 #18 - The Back Nine 8.03
Season 1 - Episode 14
The Weavers and Bird-Kersees are confronted with class and race issues as they compete for membership in an exclusive new country club.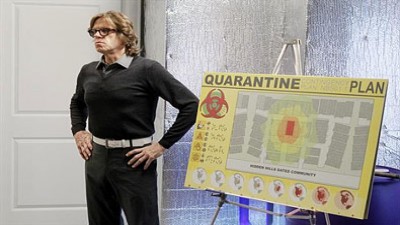 #19 - Cold War 8.00
Season 1 - Episode 12
When the whole Weaver family comes down with a cold, the Bird-Kersees -- especially Larry -- are terrified and confused.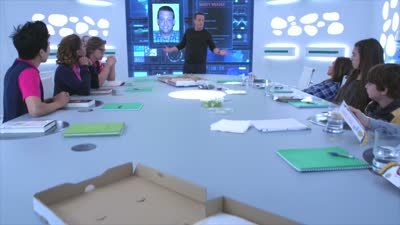 #20 - Family Conference 8.00
Season 2 - Episode 1
Reggie and Amber tell their families about their relationship; a surprise guest competes for Reggie's affection.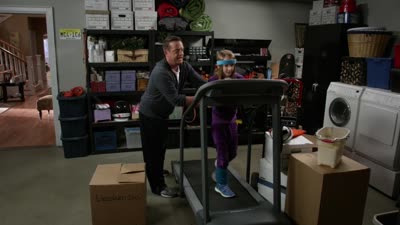 #21 - The One with Interspecies F-R-I-E-N-D-S 7.98
Season 2 - Episode 4
Jackie and Debbie get makeovers by Shirley (Wendy Williams) at Jackie's favorite hair salon; Reggie and Amber bond over nature programming; Dick tries to help Marty get in shape.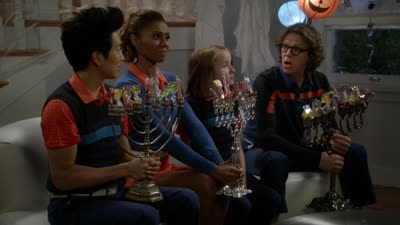 #22 - Challoweenukah 7.92
Season 2 - Episode 5
Larry wants to combine his favorite holidays, Chanukah and Halloween; Marty and Debbie are challenged to a costume contest.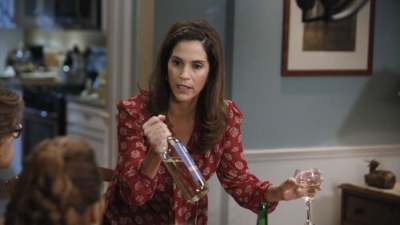 #23 - Thanksgiving is No Schmuck Bait 7.90
Season 2 - Episode 9
Marty's father visits unexpectedly with stunning news, dashing Debbie and Marty's hopes for an uneventful Thanksgiving; Jackie's parents learn about human relationships.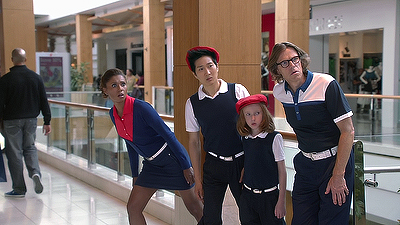 #24 - Journey to the Center of the Mall 7.89
Season 1 - Episode 2
The Weavers take the Bird-Kersees to a mall outside Hidden Hills; Jackie and Debbie question each other's intentions.
#25 - Thanksgiving is for the Bird-Kersees 7.87
Season 1 - Episode 8
Debbie asks Marty to rescind his parents' invitation to Thanksgiving dinner so they can have Jackie, Larry, Reggie and Dick over instead.