The Mindy Project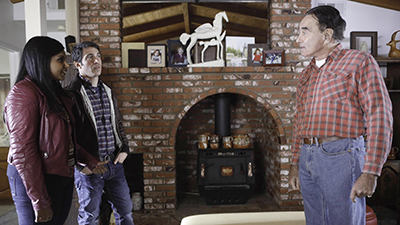 #1 - The Desert 8.52
Season 2 - Episode 14
After Cliff breaks up with Mindy for lying about seeing Casey in Los Angeles, Mindy is more determined than ever to win him back. However, instead of taking Mindy to the airport, Danny tricks her into going with him to the desert to see his dad.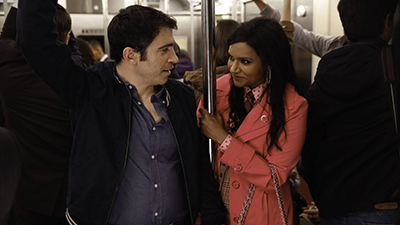 #2 - Danny and Mindy 8.47
Season 2 - Episode 22
Mindy thinks she's met the man of her dreams after he writes a description of their encounter in a New York newspaper, leading to a surprising reveal.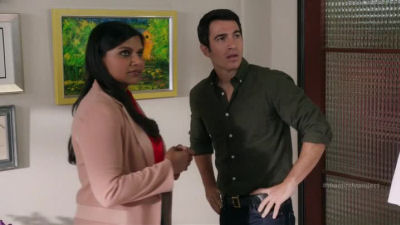 #3 - We're a Couple Now, Haters! 8.35
Season 3 - Episode 1
It is the beginning of 'firsts' for Mindy and Danny, as they try to set new relationship boundaries for each other in the office. Meanwhile, things get a little complicated when Jeremy tries to organize a charity event with Peter's girlfriend, Lauren.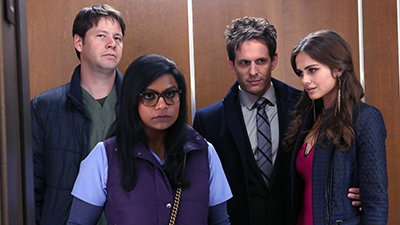 #4 - You've Got Sext 8.31
Season 2 - Episode 8
When Mindy tells Danny she has a crush, he thinks she's talking about him instead of Cliff the lawyer. Meanwhile, Morgan and Peter find Mindy's phone and respond to a text from Cliff, which starts off innocently, but escalates into something that may lead to unintended romantic consequences.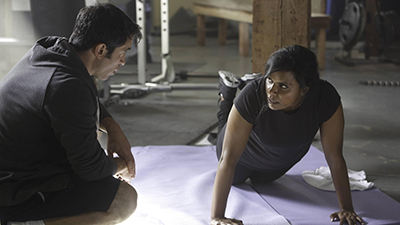 #5 - Danny Castellano Is My Personal Trainer 8.24
Season 2 - Episode 12
In an attempt to get in shape before a weekend away with Cliff, Mindy convinces Danny to be her personal trainer. Meanwhile at the office, Peter finds himself in over his head when he has to act as managing partner while Jeremy is out sick.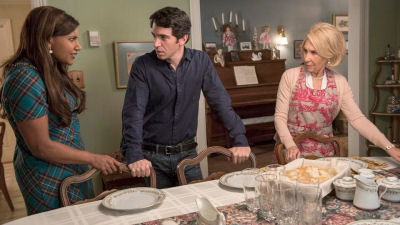 #6 - Dinner at the Castellanos 8.12
Season 3 - Episode 15
Mindy has some big news to tell Danny but, just as she is getting ready to tell him, his father (guest star Dan Hedaya) and half-sister (guest star Madison Moellers) show up for an unexpected visit. The whole crew is invited to Annette's house for the world's most awkward family dinner.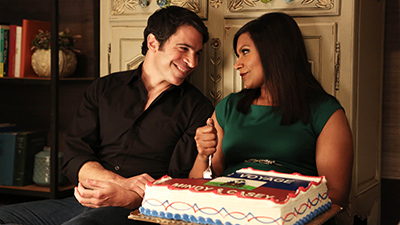 #7 - Take Me with You 8.12
Season 1 - Episode 24
When Mindy decides to go to Haiti on a volunteer mission with Casey, Danny and his ex-wife, Christina, throw a party for them that they will never forget.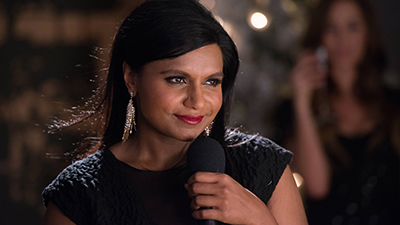 #8 - Christmas Party Sex Trap 8.09
Season 2 - Episode 11
Mindy plans an office Christmas party for the entire building, so she can spend more time with Cliff. However, things don't go Mindy's way when Brendan Deslaurier's date steals Mindy's thunder by performing a seductive "Santa Baby" dance for the party guests.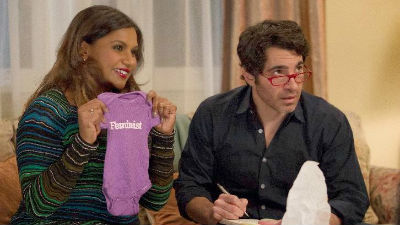 #9 - Best Man 8.08
Season 3 - Episode 21
Mindy starts to question Danny's commitment to their relationship when he's a no-show for dinner with her parents. Meanwhile, when Morgan thinks he overhears Mindy saying Danny is not the father of her baby, he gathers all the guys with whom she's ever slept, in an attempt to figure out who is the real father.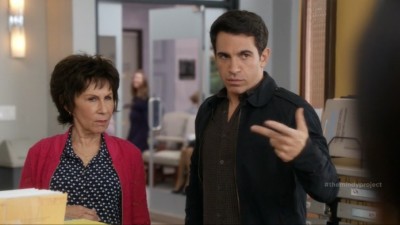 #10 - Annette Castellano Is My Nemesis 8.06
Season 3 - Episode 2
Mindy strives to impress Danny's mom when she comes to the city for a visit. Meanwhile, Morgan tries to stand his ground in his relationship with Tamra.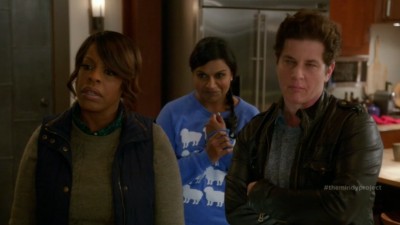 #11 - The Devil Wears Lands' End 8.06
Season 3 - Episode 5
Mindy kisses a girl and doesn't like it while the boys play beer pong with Shonda Rhimes.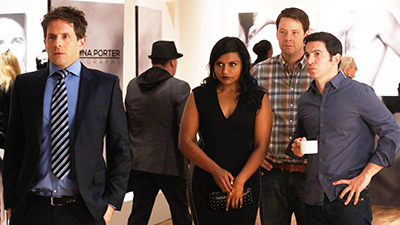 #12 - Wiener Night 8.04
Season 2 - Episode 5
Mindy hits it off with a journalist named Jason, but Jason is a bit snobbish and finds Mindy to be too mainstream. To show that she's more cultured than he thinks, Mindy invites Jason to Christina's art show, where nude photos of Danny are on display.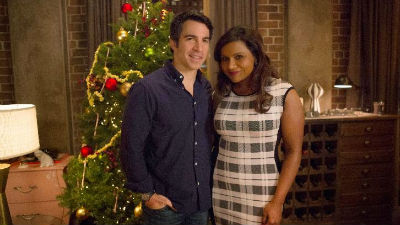 #13 - Christmas 8.01
Season 3 - Episode 11
As the holidays approach, Mindy wonders if Danny is about to propose, and a case of mistaken identity leads Morgan on the perfect date.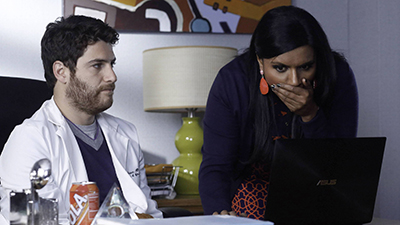 #14 - Indian BBW 8.01
Season 2 - Episode 16
Mindy discovers an incriminating video of herself that is floating around the internet, and she enlists the help of Peter to keep it from falling into the wrong hands.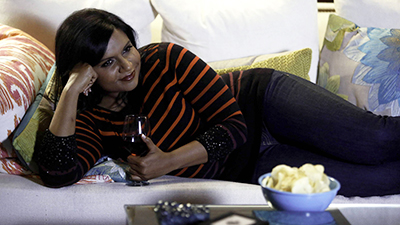 #15 - An Officer and a Gynecologist 8.01
Season 2 - Episode 20
Mindy has a run-in with the law when a surly police officer admonishes her for giving his young daughter birth control pills. Meanwhile, Danny befriends a rabbi who offers to refer his congregation to Schulman & Associates because he thinks Danny is Jewish.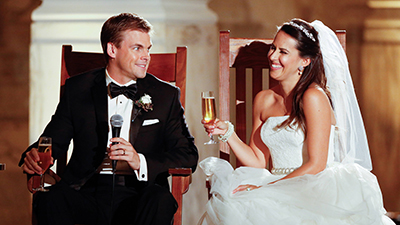 #16 - Wedding Crushers 8.00
Season 2 - Episode 10
When Mindy's cheating ex-boyfriend Josh invites her to his wedding, Mindy panics to find a date and begrudgingly decides to take Peter, who is actually a great wedding date until he makes one big mistake. Meanwhile, Danny's kid brother Richie is in town to make a big announcement.
#17 - Triathlon 8.00
Season 1 - Episode 22
When Danny's ex-wife, Christina, comes back to New York to confront Danny about an emotional letter he had written to her, Morgan confesses that he had sent the letter unbeknownst to Danny, causing Danny to fire Morgan out of anger. Meanwhile, the rest of the staff compete in a triathlon and go head-to-head with the midwives, who have hired Morgan to work for them.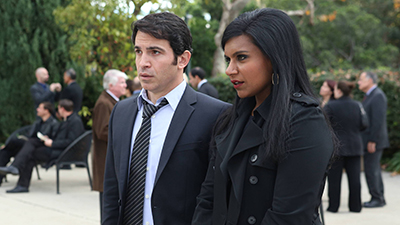 #18 - French Me, You Idiot 7.99
Season 2 - Episode 15
Mindy and Danny confront the consequences of their kiss. Meanwhile, Jeremy and Peter devise a plan to poach patients from a competing practice that has shut down.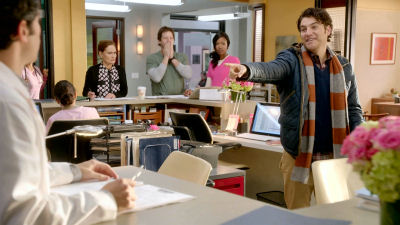 #19 - No More Mr. Noishe Guy 7.99
Season 3 - Episode 14
Rob (guest star Tate Ellington) gives Mindy an opportunity to start up her own practice in San Francisco, and she struggles to tell Danny, especially when Danny shows her the brownstone he bought for the two of them in New York! Meanwhile, Jeremy and Peter grapple with the fact that Lauren is moving to Texas and leaving them both behind.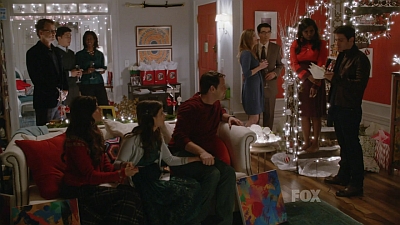 #20 - Josh and Mindy's Christmas Party 7.99
Season 1 - Episode 9
When Mindy throws an office Christmas party at her apartment, she is eager for her colleagues to finally meet her boyfriend, Josh, but her plans go awry when she discovers a secret that Josh has been hiding. Meanwhile, Jeremy deals with doling out the office holiday bonuses, much to everyone's chagrin.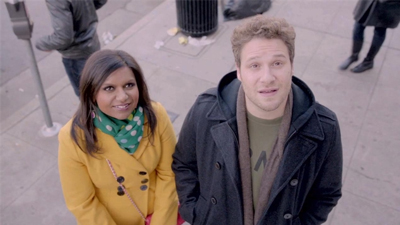 #21 - The One That Got Away 7.97
Season 1 - Episode 16
Mindy reunites with her "first kiss," Sam. The two reminisce about their time at Jewish summer camp, and soon rekindle the sparks of their teen romance.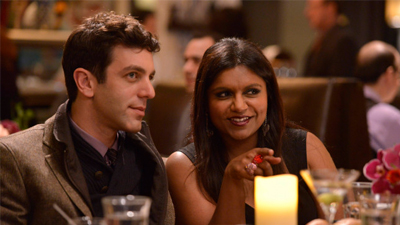 #22 - Harry & Mindy (2) 7.97
Season 1 - Episode 14
Mindy tries to solve Jaime's best friend problem by pairing up Lucy with Danny on a Valentine's Day double date. However, Danny and Lucy hit it off immediately and sparks fly, ruining Mindy and Jaime's date. Meanwhile, on his way to his hot Valentine's hook-up, Jeremy helps Morgan with his pickup skills.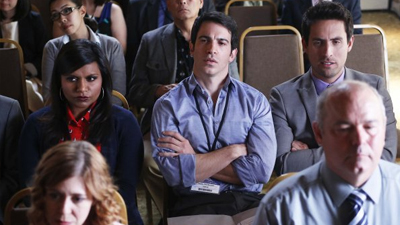 #23 - Santa Fe 7.97
Season 1 - Episode 21
As the doctors of Schulman and Associates prepare for a medical conference in Santa Fe, NM, Mindy receives a message from her ex-boyfriend, Josh, who is now living there and wants to talk. But Mindy is in for a surprise when she discovers why Josh moved west. Meanwhile, Morgan helps Jeremy work on a potentially career-changing presentation, which doesn't go according to plan.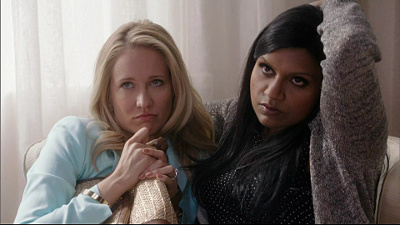 #24 - Danny Castellano Is My Gynecologist 7.95
Season 1 - Episode 5
When Mindy must find a new gynecologist, she asks Danny to assume the role. Eventually, he accepts - on the grounds that Mindy will feel too uncomfortable to go through with the exam. The two then play a game of chicken to see who will back out of the deal first. Meanwhile, Jeremy tricks Morgan and Betsy into helping him break into Mindy's apartment to retrieve a valuable item.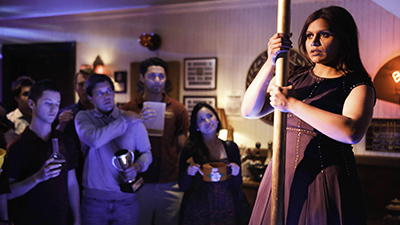 #25 - Frat Party 7.94
Season 1 - Episode 23
Mindy acts as a mentor to a college student. But when Casey and Mindy unexpectedly hit a rough patch, she decides to drown her sorrows at a frat party where she reunites with her old flame, Tom, and all hell breaks loose. Meanwhile, Danny and Jeremy try to woo Morgan away from the midwives.