The Man From U.N.C.L.E.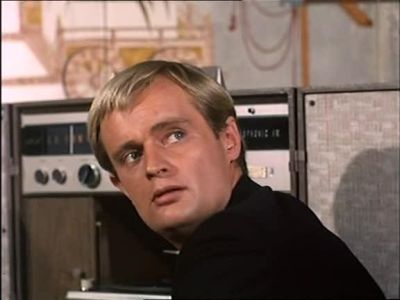 #1 - The Her Master's Voice Affair
Season 3 - Episode 1
Solo investigates a girl's school for the daughters of VIP's, including Miki Matsu, who has valuable secret information from her father, a Japanese diplomat. THRUSH agent Jason Sutro has gained the cooperation of the headmistress, Hester Partridge. The assistant dean, Verity Burgoyne, and all of the girl students have been brainwashed by Sutro to go into a trance upon hearing a recording of Brahm's Lullaby, and are ordered to kill Solo.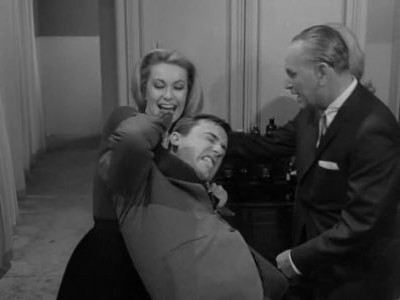 #2 - The Girls of Nazarone Affair
Season 1 - Episode 28
Solo and Illya travel to the Riveria, where they search for a serum that supposedly provides great strength and even brings the dead back to life. There they meet Madame Streigau (Marian Moses), who is actually Dr. Egret of THRUSH, as well as Lucia Mazarone (Danica d'Hondt) and her bevy of beautiful blonde helpers. With the help of teacher Lavina Brown (Kipp Hamilton), they trick Mazarone into thinking they have the serum also, and become the targets of her "superwomen".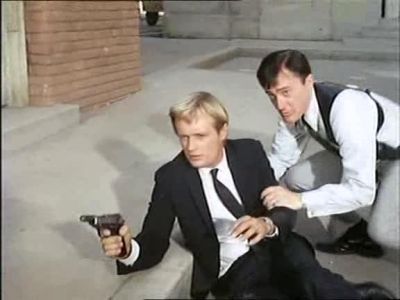 #3 - The Sort of Do-It-Yourself Dreadful Affair
Season 3 - Episode 2
Solo is nearly killed by a superhuman, robotlike girl, Margo Hayward, one of an army of such devices invented by Dr. Pertwee for THRUSH. Illya joins up with Margo's ex-roommate, Andy Francis, and finds the laboratory, where a roomful of robots attack them.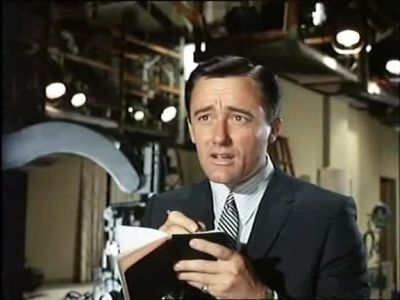 #4 - The Super-Colossal Affair
Season 3 - Episode 4
Frank Cariago, the U.S. head of a crime syndicate, is under pressure from Uncle Giuliano. Cariago decides to buy a movie production directed by Sheldon Veblan so his girlfriend, Ginger Laveer can have the starring role. But the picture is a disguised plan to drop a bomb on the family's biggest rival-Las Vegas.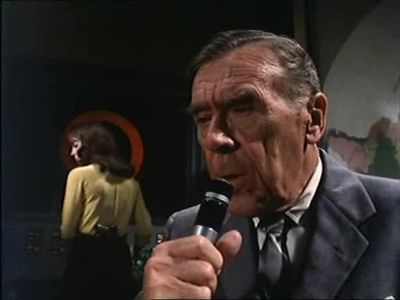 #5 - The Summit-Five Affair
Season 4 - Episode 1
Visiting Berlin headquarters in preparation for a high level U.N.C.L.E. conference, ""Summit Five,"" Solo finds agent Heinz Newman (Don Chastin) mysteriously murdered. Illya goes to Berlin, as does Harry Beldon (Albert Dekker), one of Waverly's counterparts in Section 1. Beldon suspects that either Solo or Gerald Struthers (Lloyd Bochner) committed the murder, while Illya suspects Beldon's secretary Helga Deniken (Suzanne Cramer), but Beldon himself turns out to be the traitor, and he plans to kill Waverly at the conference.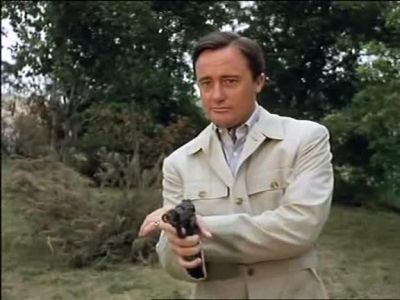 #6 - The 'J' for Judas Affair
Season 4 - Episode 3
Solo and Illya are asked by Adam Tenza (Chad Everett) to protect his millionaire industrialist father Mark Tenza (Broderick Crawford) from assassination by THRUSH, much to the resentment of the elder Tenza. When Tenza is killed by a bomb, Solo and Illya must find out where J Tenza's other son, James is, to protect him also. But Adam Tenza is actually planning to kill J, in order to hand his father's empire over to THRUSH.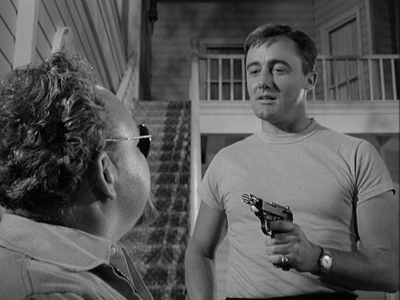 #7 - The Green Opal Affair
Season 1 - Episode 6
In the Yucatan, THRUSH agent Walter Brach (Carroll O'Connor) brainwashes important people from many nations to be "time bombs" who will return to their jobs and do THRUSH's bidding. After eluding Brach's henchmen Chuke (Shuji J. Nozawa) and his leopards, Solo and housewife Chris Linnel (Joan O'Brien) enlist the aid of Mrs. Karda (Dovima), Brach's numerologist, to help them escape.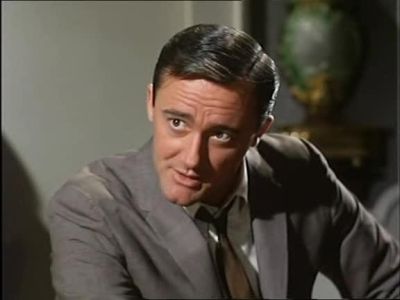 #8 - The Re-Collector's Affair
Season 2 - Episode 6
The 'Re-collectors' claim to be trying to locate works of art stolen by the Nazi's but all is not as it appears.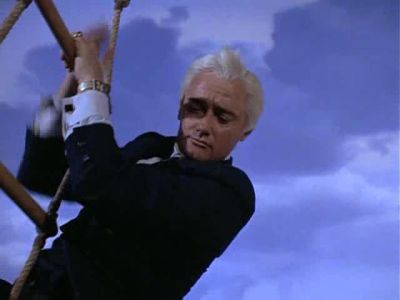 #9 - The Prince of Darkness Affair (2)
Season 4 - Episode 5
Solo and Illya are assigned to investigate a mysterious ray from the sky that killed the inhabitants of an African village. They find expert safecracker and fugitive from justice Luther Sebastian (Bradford Dillman), now a leader of a cult called the Third Way, and enlist his help in their plan to break into to the safe of Parviz Kharmusi (John Dehner) and steal the thermal prism that powers that deadly ray. Solo runs into Annie Justin (Carol Lynley), who is looking for Sebastian, who framed her boyfriend. Azalea (Lola Albright) helps Solo escape from Annie, and takes him to Kharmusi. But Sebastian reveals he has stolen the prism for himself so he can put it into orbit and extort the world.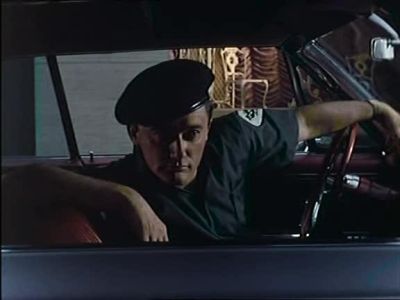 #10 - The Arabian Affair
Season 2 - Episode 7
Illya goes to find Thrush's vaporizing machine, but is captured by Sophie, the headstrong daughter of the local tribal chief, Sulador. in New York Solo convinces retiring THRUSH agent David Lewin that THRUSH intends to kill him, and elicits his help. Lewin and Solo are taken to the base in the desert, just as Illya leads the band of nomads, whose confidence he has gained, in an attack on the base.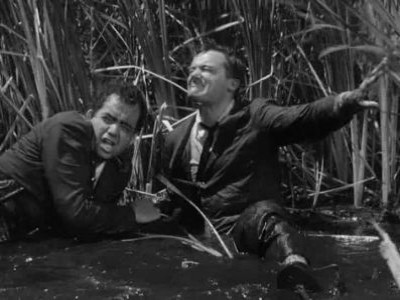 #11 - The Giuoco Piano Affair
Season 1 - Episode 7
The continuation of "The Quadripartite Affair". Gervaise Ravel (Anne Francis) returns and Solo and Illya again enlist Marion Raven (Jill Ireland) to help them pursue her through the Andes, where the treachery of police lieutenant Manuera (James Frawley) impedes their efforts to capture Ravel.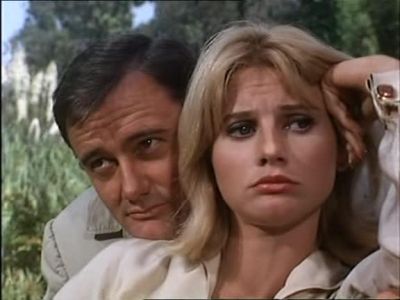 #12 - The Tigers are Coming Affair
Season 2 - Episode 8
Solo and Illya go to India to help Suzanne de Serre, a French botanist trying to find out why the jungle is dying and local natives are disappearing. Prince Panat and Drusilla Davina, along with Colonel Quillon, are systematically using a chemical to destroy the jungle and kidnapping natives to work in the jewel mines for the prince.
#13 - The Deadly Quest Affair
Season 4 - Episode 8
Illya recuperating in the hospital, is kidnapped by an old enemy, Viktor Karmak (Darrin McGavin), to lure Solo into a trap. Solo follows a clue to a twelve block condemned area of Manhattan, and finds modern artist Sheila Van Tillson (Marlyn Mason). Karmak appears and announces that Solo has until dawn to find Illya before a deadly gas kills him, while Karmak and his pet jaguar will try to hunt Solo down at the same time.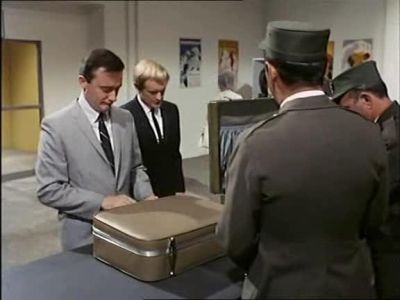 #14 - The Thor Affair
Season 3 - Episode 7
Solo and Illya are assigned to protect Dr. Fazie Nahdi, a Gandhi like peace advocate, during a conference. Nellie Canford, a high school teacher, becomes linked to their efforts when her dental work begins receiving radio transmissions. Mahdi stays at the home of Brutus Thor, who is actually a THRUSH leader who is trying to kill him and Illya is trapped in a room full of toys that begin firing real bullets.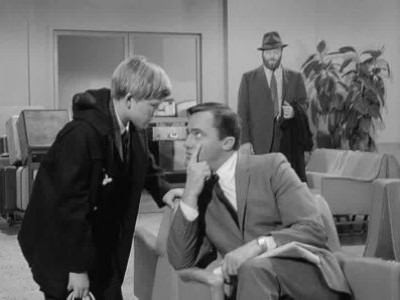 #15 - The Finny Foot Affair
Season 1 - Episode 10
Solo gets an unwelcome young companion (Kurt Russell), a ten year old who wants Solo to marry his widowed mother, in his efforts to find the source of a deadly chemical that killed an entire Scottish village. In a race to find the source with General Yokura (Leonard Strong), Solo eventually uses a ring on the finger of a statue to pinpoint a cave where the deadly chemical has leaked from, but has to use his wits to escape when he is trapped there by Yokura and his men.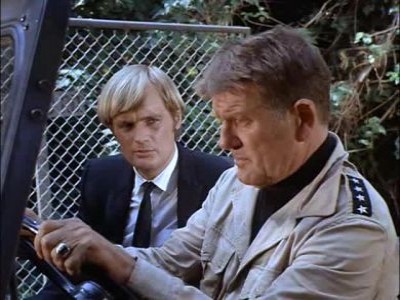 #16 - The Survival School Affair
Season 4 - Episode 10
Illya goes to U.N.C.L.E.'s secret island training academy, the Survival School, to help Jules Cutter (Richard Beymer) find a THRUSH infiltrator who has assassinated a trainee. Suspicion focuses on three trainees Melisa Hargrove (Susan Odin), John Saimes (Chris Robinson), and Harry Williams (Charles McGraw), and Illya must find out who is the real double agent.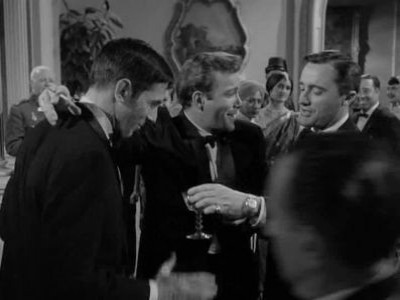 #17 - The Project Strigas Affair
Season 1 - Episode 9
Solo and Illya devise a clever scheme to discredit a Balkan intelligence chief (Werner Klemperer) with a bogus secret gas. With the help of a bankrupt exterminator (William Shatner) and his wife, Illya poses as a fellow countryman and exploits the paranoia of the chief and his bumbling assistant (Leonard Nimoy).
#18 - The Fiery Angel Affair
Season 4 - Episode 9
In a Latin American country, Illya and Solo try to help the popular national leader, Angela (Madlyn Rhue) protect her government from the Secret Three, a revolutionary group backed by THRUSH. Solo is captured by the Secret Three, but escapes after learning that Vinay (Victor Ludlin), a friend of Angela's is plotting against her. He tells her husband, General Abaca (Joe Sirola), but the general is actually the one plotting to overthrow his wife's government and have her killed.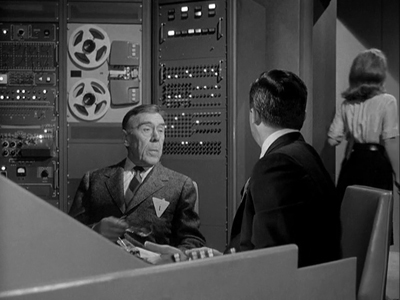 #19 - The Iowa Scuba Affair
Season 1 - Episode 2
Solo investigates the curious death of an air force man in Iowa with scuba gear, and with the help of Jill Denison (Katherine Crawford) uncovers a plan by Clint Spinner (Slim Pickens) to steal a missile- plane from a secret base under a farm.
#20 - The Cherry Blossom Affair
Season 2 - Episode 10
THRUSH eastern in Japan acquires a volcano-activating device, and Solo and Illya, along with Cricket Okasada, a film student, infiltrate a toy store and a karate school to find it. THRUSH leader Mr. Kutuzov oversees local THRUSH head Harada in the operation, and Solo finds himself fighting for his life against a life size sword wielding puppet.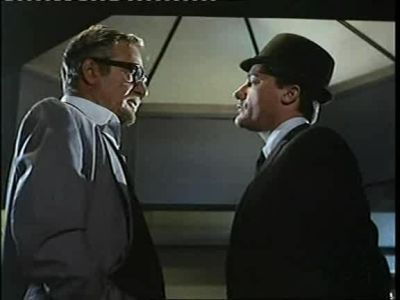 #21 - The Man from THRUSH Affair
Season 4 - Episode 12
Solo and agent Andreas Petros (Robert Wolders) are sent to the island of Ibos, where the Technological Hierarchy for the Removal of Undesirables and the Subjugation of Humanity has been spending huge amounts of money on some unknown project. Solo, posing as a visiting THRUSH official, meets Dr. Killman (John Larch), the head of the project, and Marnya (Barbara Luna), who reveals that Killman is working on an earthquake device, as the real THRUSH emissary arrives.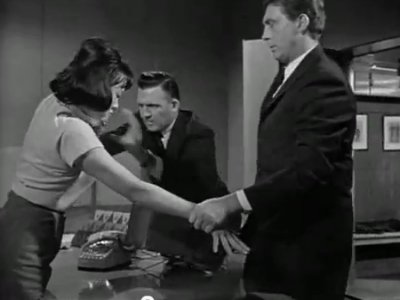 #22 - The Vulcan Affair 7.57
Season 1 - Episode 1
After a THRUSH attempt to kill Waverly is thwarted, Solo is assigned to prevent the assassination of a visiting African premier (William Marshall) at the hands of Andrew Vulcan (Fritz Weaver), and with the help of a housewife (Patricia Crowley) he learns that the premier himself is allied with THRUSH and plans to kill his two top aides (Ivan Dixon and Rupert Crosse) in a fake accident.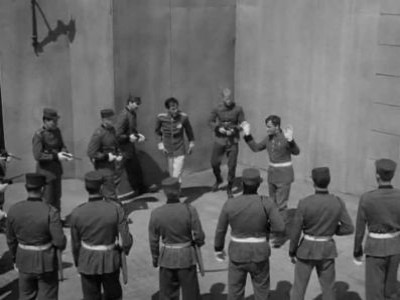 #23 - The King of Knaves Affair
Season 1 - Episode 13
Solo and Illya investigate the disappearance of several crime figures, and the trail leads to Fasik el Pasad (Paul Stevens), a deposed ruler who is building an army of criminals to regain power. Solo poses as a black-market arms dealer and infiltrates the operation, but is hampered by well-meaning Ernestine Pepper (Diana Millay), a notary public trying to find one of Fasik's men, Angel Galley (Jan Melin).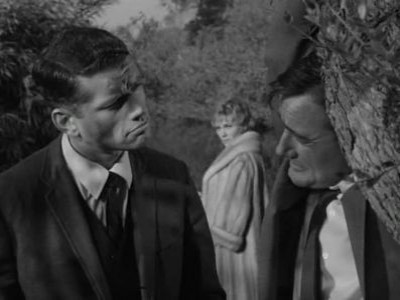 #24 - The Deadly Decoy Affair
Season 1 - Episode 15
U.N.C.L.E. must transport captured THRUSH official Egon Stryker (Ralph Taeger) from New York to Washington with THRUSH rescuing him. While Waverly takes a decoy along one route, Solo and Illya take the real Stryker. Or is it ? But in a mixup, Fran Parsons (Joanna Moore),a secretary on her lunch hour, gets handcuffed to Stryker and has to go along.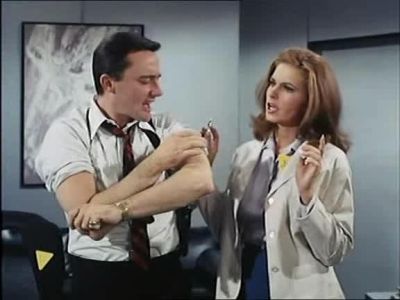 #25 - The My Friend, the Gorilla Affair
Season 3 - Episode 14
In Africa, Professor Kenton has developed a superman formula which he has been using on the natives, hoping to build an army with which to conquer all of Africa. Premier Khufu resists the use of the drug on his people. Illya meets up with Harry Blackburn, a shady safari guide, and Marsha Woodhugh, who is searching for her lost sister, a Tarzan like woman named ""Girl"" who has captured Solo.