The L Word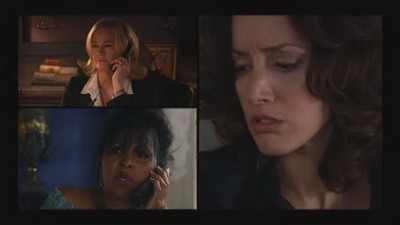 #1 - Luck Be a Lady 8.33
Season 4 - Episode 6
The girls attend a movie premiere sponsored by Shane's underwear campaign. Papi teaches Helena and Alice how to play poker for a high-stakes private game hosted by a high-profile female gambler. Bette disagrees with Tina about Angelica's education, and goes on a date with Jodi. Meanwhile, Phyllis is having trouble letting go of Alice.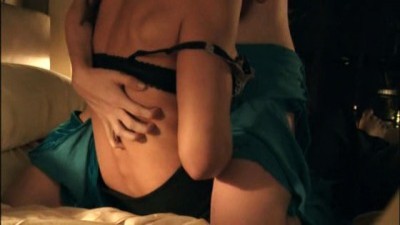 #2 - Limb from Limb 8.26
Season 1 - Episode 14
As the "Provocations" opening approaches, Bette struggles with a temptation. After some sad news, Dana turns to Tonya, leaving Alice unhappy. Shane tries to let Clea down gently but it backfires in her face.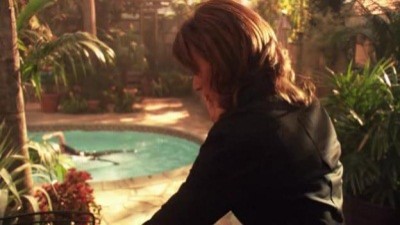 #3 - Liquid Heat 8.19
Season 5 - Episode 9
Jenny gets jealous on the set when a love scene between Niki and her on-screen boyfriend looks too realistic. Dawn Denbo invites the girls to a mafia-themed night to settle the dispute between The Planet and SheBar. Meanwhile, Bette and Tina decide to go see a couples counselor when they're interrupted by a rolling blackout due to a heat wave.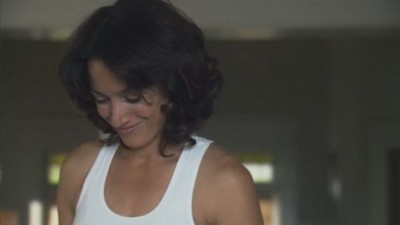 #4 - Lesson Number One 8.19
Season 4 - Episode 7
Tina's boss orders her to get the movie rights for Jenny's Lez Girls. Helena considers whether she should take up on Catherine's offer to pay off her gambling debt. Paige and Shane volunteer at Shay's school to teach the kids about tolerance. Meanwhile, Alice and Tasha take it slow, and Bette learns something about Jodi's past that puts kinks in their relationship.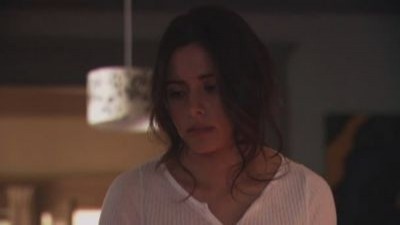 #5 - Losing the Light 8.13
Season 3 - Episode 10
While Lara is vacationing in Paris, oblivious, Dana's condition takes a turn for the worse. Alice runs into Dana's ex, Jenny introduces Max to a man from her past, Carmen evens the score with Shane, and Peggy Peabody flies to town to help her daughter. Frustrated, Bette leaves the Buddhist retreat but receives a dose of life wisdom from an unexpected source.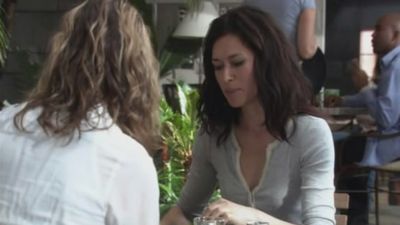 #6 - Liberally 8.12
Season 1 - Episode 11
Bette is worried about Tina when she throws herself into volunteer work, Marina and Francesca get into an argument, Alice thinks she may be pregnant by Lisa, and Dana and Jenny try to console each other.
#7 - Locked Up 8.10
Season 1 - Episode 13
After a riot at the gallery, the entire gang ends up in jail. Shane rejects Clea's affections, Jenny goes on a date, and Marina makes a move on Robin as she prepares for Drag King night at The Planet.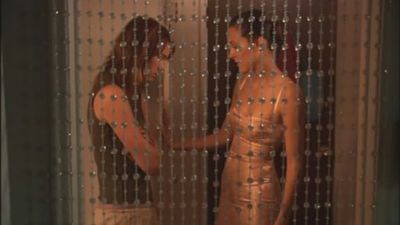 #8 - Lies, Lies, Lies 8.10
Season 1 - Episode 5
Jenny confides in her old college professor about her affair with Marina. Bette receives some delightful news. Dana's fears of being outed continue as she juggles between her tennis career and Lara. Alice's mother comes to stay with her daughter.
#9 - Legend in the Making 8.07
Season 4 - Episode 1
After the events in Canada, Bette is on the run from authorities with her daughter. Shane reverts back to her old habits but gets a surprise from her father's wife. Meanwhile, Helena tries to get used to living without her mother's money, Max attends a support group, and Kit has trouble with her pregnancy.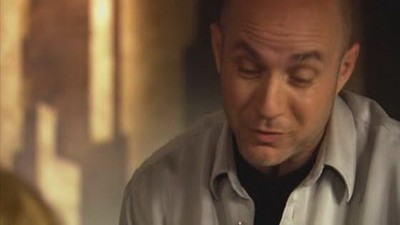 #10 - Livin' La Vida Loca 8.06
Season 4 - Episode 2
Alice meets Papi, a girl who lights up on The Chart even more than Shane. Jenny is interviewed by a gay writer. Bette's new boss has some surprising news for her. After Helena's departure, a new guy takes the reins at the studio as Tina's new boss. Meanwhile, Max goes out on a date with a straight girl.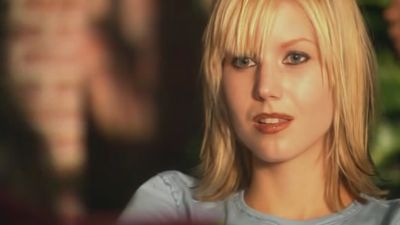 #11 - Looking Back 8.01
Season 1 - Episode 12
Tina, Jenny, Shane, Alice and Dana all share an eventful trip to Palm Springs. While on the road, they all share their "first love" stories. Back in Los Angeles, Bette hires Candace, an attractive carpenter, to handle the set-up of the "Provocations" exhibit opening at the gallery.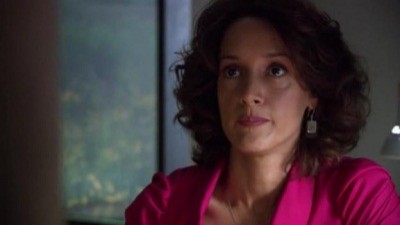 #12 - Let's Get This Party Started 7.97
Season 5 - Episode 4
Tina and Jenny squabble over casting the lead role in Lez Girls. An incident at Alice's place triggers a change in Captain Beech's view on Tasha's defense. Being celibate takes its toll on Shane and she reaches a breaking point. Alice encourages Tasha to go with her to a "Secret Love" party for closeted gays and lesbians. Meanwhile, the rest of the gang attends the opening of the city's hottest new lesbian club, SheBar.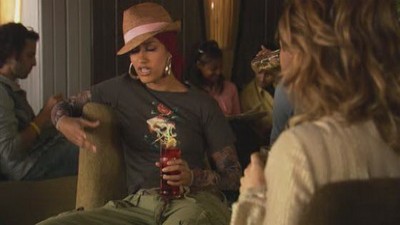 #13 - Layup 7.97
Season 4 - Episode 4
Bette meets the new resident artist, Jodi, but a controversial arts project in her class upsets a potential donor for the college. Papi challenges Alice and the girls to a basketball game. Max reveals a secret to his girlfriend. Jenny schemes her way into meeting Stacey Merkin's girlfriend. Meanwhile, Shane is struggling to scrape up money for a hospital bill.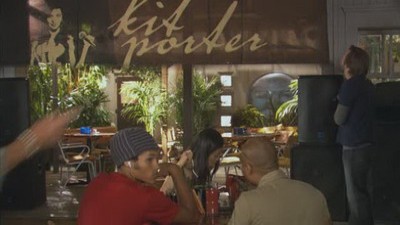 #14 - Lexington and Concord 7.97
Season 4 - Episode 8
Tina gets introduced to Jodi, and has second thoughts about leaving the lesbian life behind. Alice and Tasha argue heatedly over politics. Max hires an intern to help him with the workload on OurChart. While Shane and Paige steam up the car windows, and Catherine and Helena make a winning team at the poker tables, the rest of the girls attend the unveiling of Kit's new single at The Planet.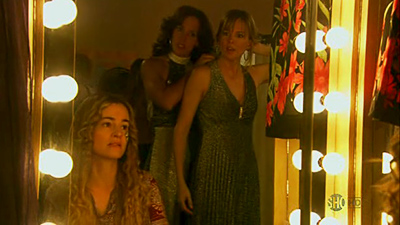 #15 - Last Couple Standing 7.96
Season 6 - Episode 7
The Los Angeles Gay & Lesbian Center dance marathon is on; someone is moving to the Big Apple; rumors fly fast around the dance floor that Alice and Tasha may be in couple trouble; The HIT!'s Sunset Blvd makes a shocking revelation to Kit; and there's a no-show at the bus station.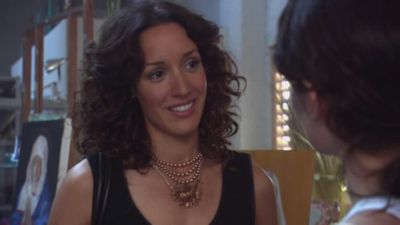 #16 - Luminous 7.94
Season 2 - Episode 7
Shane tries to dull her pain in the hopes that she can forget about Carmen and Jenny's blossoming relationship. Tina comes between Helena and her ex over the custody of their kids and offers a glimmer of hope to Bette. Dana and Alice call everyone to The Planet to announce their new relationship.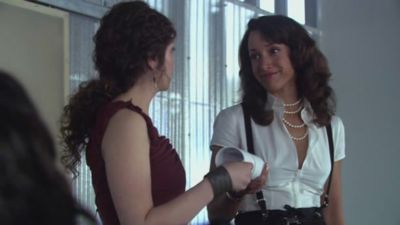 #17 - Late, Later, Latent 7.94
Season 2 - Episode 9
Dana is stunned when Alice requests a bold sexual favor from her. Burr Connor (guest star Tony Goldwyn) reveals a secret to Jenny. Jenny learns about Carmen's real feelings for Shane, Kit plans a romantic night for Benjamin, and Bette and Tina have an intimate encounter as they bond over their unborn baby.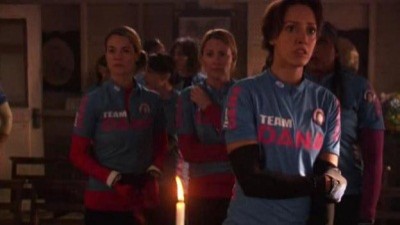 #18 - Lifecycle 7.94
Season 5 - Episode 10
The girls attend the Subaru Pink Ride to support breast cancer research. Tina is furious for Niki blowing her cover with Jenny but Adele assures her the two won't be seen together publicly. Meeting old friends prompts Tasha to ponder her long-term plans in life. A campfire game of "I never" turns into a discussion on cheating -- with devastating results.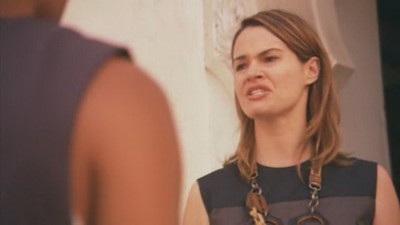 #19 - Long Time Coming 7.93
Season 4 - Episode 12
Bette seeks Tina's advice on how to get Jodi back, but is surprised to learn that Tina no longer wants to be straight. Alice is devastated when Tasha is called in for another tour in Iraq. Meanwhile, Phyllis seeks divorce, Jenny is excluded in any decisions regarding the movie, and Helena frees herself from her entanglement with Catherine.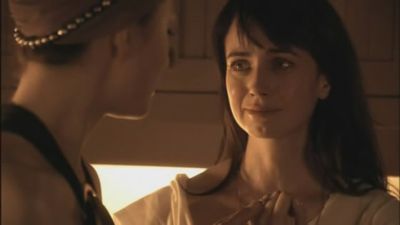 #20 - Pilot (2) 7.93
Season 1 - Episode 2
Bette Porter and Tina Kennard have been a couple for seven years, and they want to start a family. Their next-door neighbor, Tim Haspel, is excited that his girlfriend, a talented young writer named Jenny Schecter, is moving in with him. But soon mixing with Bette and Tina's circle of lesbian friends, Jenny learns that her midwest university education may not have prepared her for what she will learn about life, lust, and love in Los Angeles.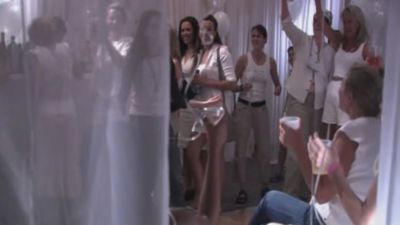 #21 - Luck, Next Time 7.93
Season 1 - Episode 10
Shane gets the opportunity to style a high-profile client's hair, Bette and Tina receive some devastating news, Jenny goes to dinner with Marina and Francesca, and Alice decides that her relationship with Lisa is too complex.
#22 - Loud & Proud 7.91
Season 2 - Episode 11
Dana is stunned when she learns a big secret about her brother, Howie, at Gay Pride 2005. Mark tries to make amends with Jenny and Shane, Kit and Bette learn that their father, Melvin, is refusing treatment for his illness, and a shocking memory about Jenny's childhood is revealed.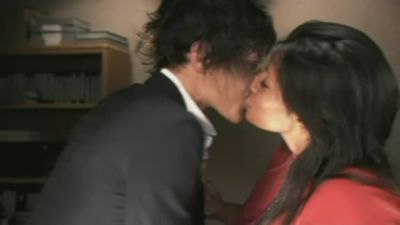 #23 - Life, Loss, Leaving 7.91
Season 2 - Episode 1
As Bette desperately begs for Tina's forgiveness, Tina herself is hiding a shocking secret from Bette and all her friends. Alice and Dana continue to hide their romantic trysts from the others, and Jenny finds herself saying goodbye to Tim as he prepares to leave.
#24 - Loneliest Number 7.90
Season 2 - Episode 3
When she is rejected from the writing class, Jenny sets out to win over her intimidating professor. Tina is devastated when she finds an email from Candace on Bette's computer, Dana and Alice continue to hide their attraction for each other, and Kit tries to find an opening act for her new club.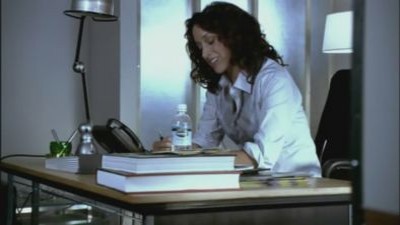 #25 - Longing 7.89
Season 1 - Episode 4
Bette engages in a battle with the chairman of the gallery board who wants to close down the gallery. Alice rekindles her relationship with an ex-girlfriend, despite the objections of her friends. Jenny tries to deny her feelings for Marina, and Dana finally gets a date with Lara.