The Following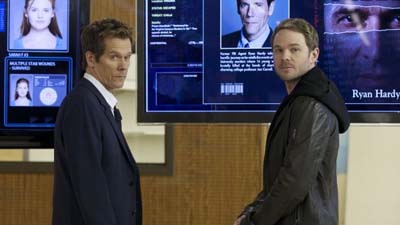 #1 - Pilot 8.35
Season 1 - Episode 1
Former FBI agent Ryan Hardy is drawn out of retirement when serial killer Joe Carroll escapes from prison; the investigation reveals that Carroll has a cult following.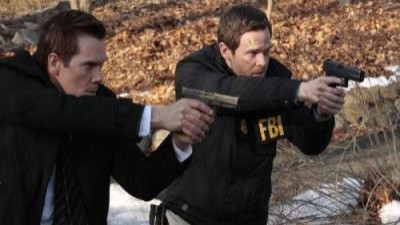 #2 - Havenport 8.26
Season 1 - Episode 13
When Roderick's role as sheriff is called into question, he makes a shocking decision that impacts Joey; Ryan tries to gain the trust of one of Joe's followers.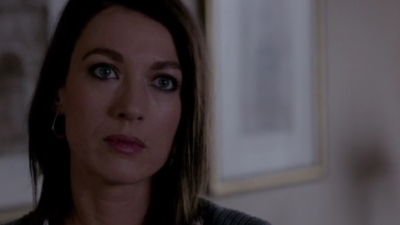 #3 - Unmasked 8.25
Season 2 - Episode 9
New information leads Max, Ryan and Weston closer to uncovering the mole within the FBI; Joe and Micah launch a plan that sends a message to Ryan and the world.
#4 - Chapter Two 8.18
Season 1 - Episode 2
Ryan, Agent Weston and FBI Specialist Debra Parker investigate the history of Carroll's psyche; Emma, Jacob and Paul hold Claire's son while they plan for their next move.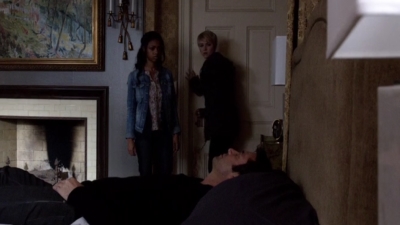 #5 - Fly Away 8.17
Season 2 - Episode 6
Ryan and Max turn to the FBI for back-up on their plan; Joe's relationship enters uncharted territory; Luke ends up in a troubling situation.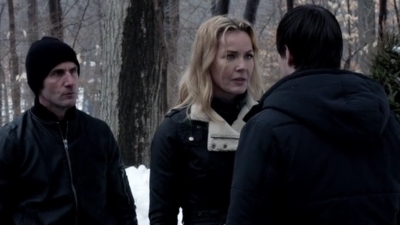 #6 - The Reaping 8.15
Season 2 - Episode 13
Ryan's mission to infiltrate the Korban compound and capture Joe doesn't go as planned; Claire asks Carrie to give Joe a message; Weston makes a life-changing decision.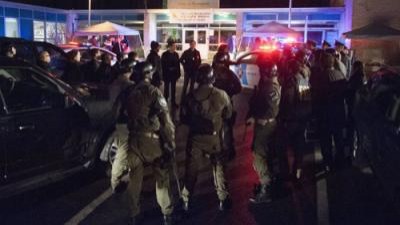 #7 - The End Is Near 8.13
Season 1 - Episode 14
Weston, Parker and Ryan plan to storm the mansion, but Joe has already orchestrated his escape; followers create a diversion at the town evacuation center, causing panic and leading to the abduction of an FBI official.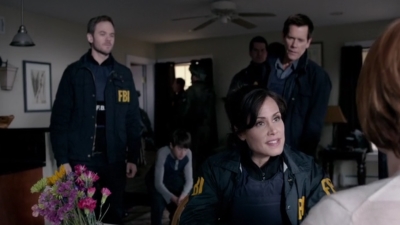 #8 - Sacrifice 8.13
Season 2 - Episode 7
Ryan and the FBI's search for Lily Gray is redirected when Max is faced with a new threat; Joe, Mandy and Emma realize everything isn't what it seems at their new hideout.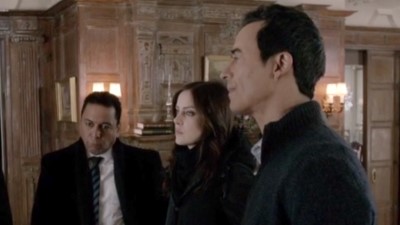 #9 - Silence 8.13
Season 2 - Episode 14
Many lives are threatened as Joe enacts his final plan; Claire's decision puts her in treacherous territory; Mark and Luke must decide what to do next.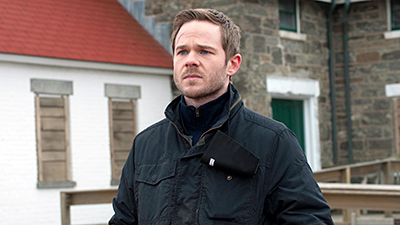 #10 - The Final Chapter 8.11
Season 1 - Episode 15
Ryan tries to stop Joe Carroll from achieving his goal; Joe guides Claire to a special location.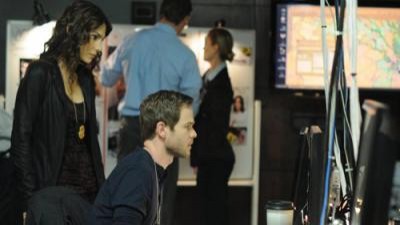 #11 - The Siege 8.10
Season 1 - Episode 5
As Hardy and the team make their next move, panic spreads at the followers' hideout; Carroll seeks out a lawyer from his past.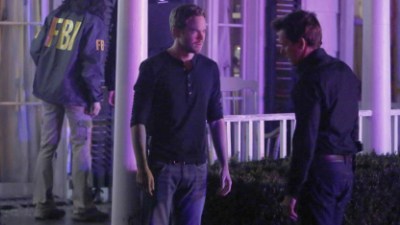 #12 - The Fall 8.10
Season 1 - Episode 6
A new follower reveals Carroll's true intentions; Hardy tries to turn Jacob, Emma and Paul against one another; Emma makes a surprising decision.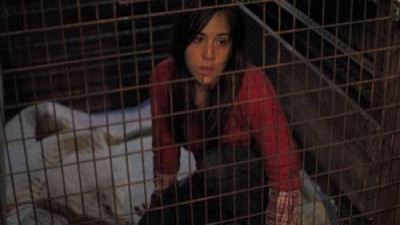 #13 - Let Me Go 8.08
Season 1 - Episode 7
Joe Carroll makes a case to be transferred to a different facility, raising Ryan's suspicions; Emma and Joey come across one of Roderick's men.
#14 - Forgive 8.08
Season 2 - Episode 15
When Mark and Luke turn the tables on Joe and Ryan, the two enemies are forced to work together to save the woman they love.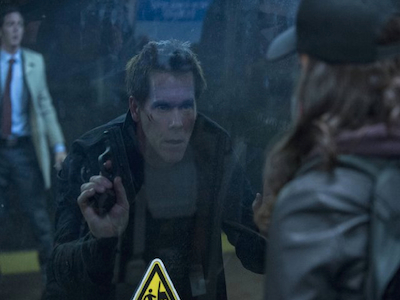 #15 - Family Affair 8.07
Season 2 - Episode 4
After the latest shocking revelation in the case, Ryan and Max attempt to put the pieces together and stay two-steps ahead of the FBI, despite Weston's constant warnings to stay out of the way. Meanwhile, Emma becomes even closer to Mark and Luke, while Joe and Mandy meet up with a follower in search of assistance.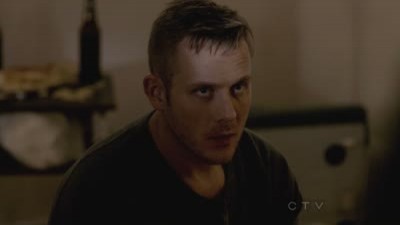 #16 - The Curse 8.06
Season 1 - Episode 12
Ryan finds a follower who may be able to lead the way to Joe Carroll; Agent Weston returns, possibly more affected by his run-in with the cult than anyone realized; Claire and Emma come together for the first time since Joey's abduction.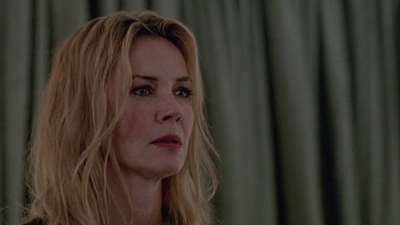 #17 - Freedom 8.06
Season 2 - Episode 11
Ryan and Mike suspect a new cult leader may be on the rise after another deadly massacre; Joe confirms his new plans for the Korban cult.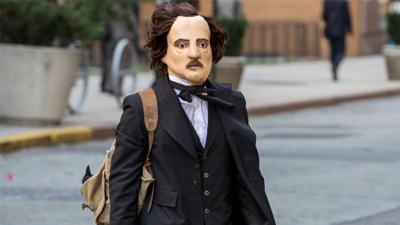 #18 - The Poet's Fire 8.06
Season 1 - Episode 3
Hardy and the FBI try to predict the actions of a new follower named Rick (Michael Drayer); Paul's jealousy reaches a breaking point; the beginning of Carroll and Hardy's relationship is revealed.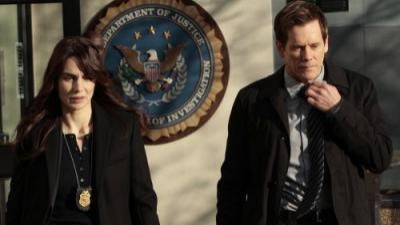 #19 - Love Hurts 8.03
Season 1 - Episode 9
Ryan and Parker try to outwit their new leader; Joe demands information on Claire's location from Ryan; past followers return.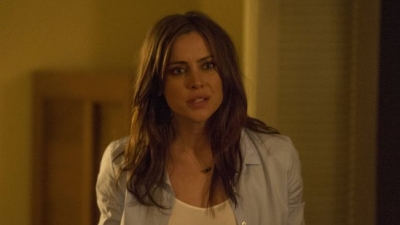 #20 - Reflection 8.03
Season 2 - Episode 5
In an attempt to learn new information, Ryan and Max capture a suspect. But complications lead to a game of dangerous cat and mouse. Also, Joe grows accustomed to his surroundings and establishes a plan of his own, while Emma realizes she is in dangerous company.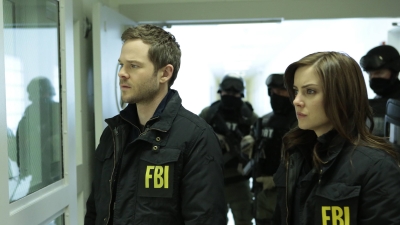 #21 - Evermore 8.02
Season 3 - Episode 10
With Joe Carroll's execution day upon them, the team remains on edge, expecting that he won't go easily. Ryan's presence is demanded at the scene when a hostage situation ensues, as the world stands by watching the heavy news coverage of the day's events.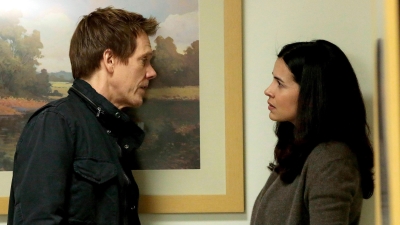 #22 - The Reckoning 8.00
Season 3 - Episode 15
As suspicions rise alliances are shaken and no one is safe in the harrowing final heart-stopping moments.
#23 - Trust Me 7.99
Season 2 - Episode 3
The FBI becomes more aware of Ryan's undercover agenda as he searches for a link between the tragedies in New York and the remaining members of the Havenport cult; a shocking event leads to Joe starting a new plan.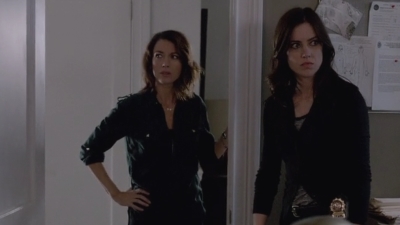 #24 - Betrayal 7.99
Season 2 - Episode 12
Joe chooses a new target; Ryan is confronted with news of Claire's reappearance; Mandy makes a decision that could undo everything Joe's been working for.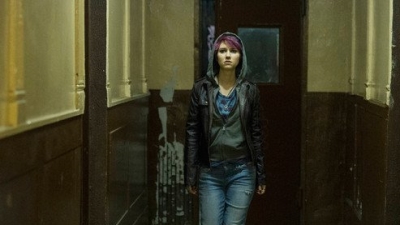 #25 - Resurrection 7.97
Season 2 - Episode 1
Despite appearances a healed Ryan Hardy has gotten his life together, he continues to obsess about Joe Carroll; a murderous rampage on the anniversary of Joe's death leaves everyone determined to uncover the truth.