The Best Episodes of The Dog Whisperer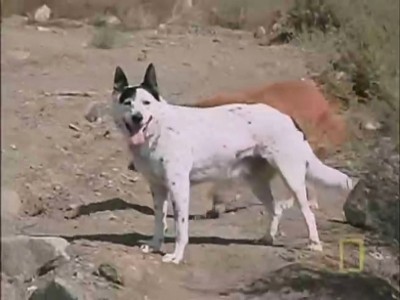 #1 - Boyfriend and Alfie 8.60
Season 1 - Episode 26
Battle of the Boyfriends Anita Eble has a herding mix named Boyfriend, who just happens to hate her human boyfriend, David Kovach. Boyfriend has bitten David twice, but Anita doesn't want to euthanize him as David wants her to. Cesar establishes that Boyfriend was not aggressive in the beginning, but fearful; nurturing that fear can create fear-based aggressive behavior. Boyfriend should not have affection before exercise and discipline. He asks Anita how she reacts to the aggression. She says she screams at Boyfriend. Cesar explains that this does not control aggressive dogs. David reiterates that he thinks Boyfriend should be put down-he doesn't think Anita can follow-though, and that he will be bitten again. Aside, Cesar states that David is blaming the dog, and it's not the dog's fault. It's the responsibility of the owner. He asks David to keep an open mind. Anita is very anxious when Cesar enters Boyfriend's pen and Cesar reminds her that she needs to have a relaxed energy and an assertive approach. Cesar sits with his back to the dog, in order to allow Boyfriend to calm down near him. (It may need to be said here, as in the opening of the show, that one should consult a professional before attempting these techniques.) Once Boyfriend is calm, Cesar has David approach with his own dogs, who are actually the ones to start things. Boyfriend avoids rather than reacts to them. Cesar says that he is not issuing any commands, that it is his energy controlling the behavior. "The presence of a human can actually change the behavior of a dog." Cesar gives Anita homework to practice, and she is very encouraged by Boyfriend's calm behavior with Cesar, and commits to the work ahead. What's It All About, Alfie? Alfie is an English Bull Dog owned by Daisy Fuentes and her fiancé, Matt. Daisy is concerned about Alfie's newly-defensive behavior toward visitors to the home. Cesar notes that Daisy's Soft-Coated Wheaton terrier, Rita. is hyper, and Alfie is aggressive, and these behaviors are caused by a lack of exercise and discipline. He says that dogs in the home get affection before anything else, which is backward. This fulfills the human's needs, but not the dog's. People need to remember that dogs are – Animal, Dog, Breed, Individual Personality (name), and that dogs will not listen to a non-leader. Cesar first addresses the door issue, and shows Daisy to first stop the escalation by getting Alfie's attention, causing him to calm down, and then sending him to his "place." He also shows her how to take control of toys, and again, a Bull Dog makes Cesar work for it. He gets Alfie to give up the toy on command, and then Daisy tries it-without success! He brings it to Cesar instead. Cesar explains that it will take time and practice to re-gain a position (pack-leader) that was given up long ago.
Directors: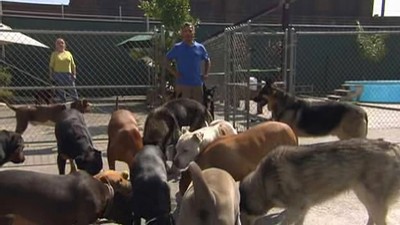 #2 - Power of the Pack 8.52
Season 2 - Episode 19
Cesar reflects on some of his most difficult cases and shows how his LA dog psychology center ("the home of his pack") has helped in the rehabilitation process. He also introduces some of the dogs, including a few owned by celebrities.
Directors: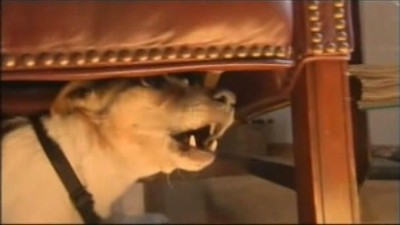 #3 - Willie, Make-A-Wish, and Zena 8.51
Season 4 - Episode 6
Meet Zena, a pit bull/chow mix whose extreme fear of the stove has forced her owners, who live outside of Phoenix, Ariz., to cook outside on a grill for the past year. Next, Cesar visits Major, a Rottweiler, and Nira, a German shepherd, who are battling for control of the house. Finally, meet Willie, a Jack Russell terrier who cant handle the death of his pack leader, the family cat named Jake. Willies owners say Jake kept Willie in line, but now the terrier has abandoned his good behavior.
Directors: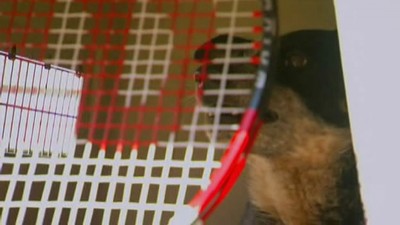 #4 - Buster, Holli, Spike & Belle 8.46
Season 3 - Episode 2
On a Nebraska farm, an Australian shepherd named Buster is protecting too well. Cesar helps Holli, an American Stafford Terrier who was injured in a school bus accident. Oscar nominee Virginia Madsen and her son Jack need help with a companion for their french bulldog Spike.
Directors: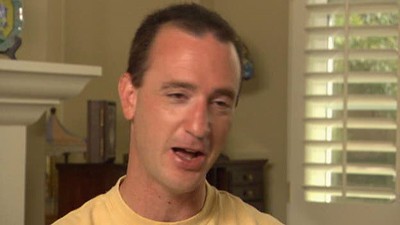 #5 - Pasha, Cosmo and Contessa 8.45
Season 2 - Episode 10
In the first segment, Cesar works with a couple who have an out of control lab who was even kicked out of a dog training class. In the second segment, he has a more complex problem to solve. A young couple has recently married and one of their dogs is having a hard time with the changes. He has become quite aggressive, and since they are expecting their first child, they are anxious to bring both their dogs under control so they will not be a threat to the new baby. In the third segment Cesar has an easy time teaching a shar pei to not attack the TV every time there are dogs on the screen.
Directors: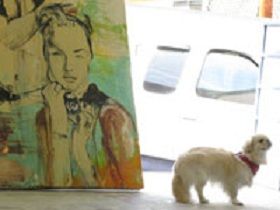 #6 - Pekaso and Yogi & Smokey 8.44
Season 6 - Episode 3
As an artist on the rise, Daniel Maltzman relies on inspiration, but he can't inspire his 1 ½ year old Pekingese, Pekaso, to eat or drink. Pekaso refuses to eat any kind of dog food, top shelf or not. Nothing Daniel does seems to make a difference. Pekaso also has issues when it comes to drinking her water.
Directors: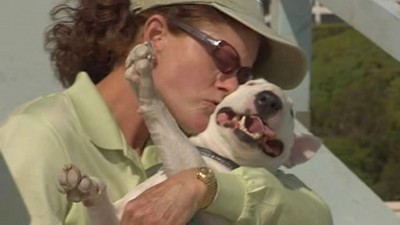 #7 - Bikini, Fella, and Winston & Oliver 8.37
Season 2 - Episode 18
Cesar works with a family who has a Yorkie who eats shrubs, an apartment dwelling family whose dog barks excessively while they're not home and Miniature Bull Terrier who is aggressive with large dogs.
Directors: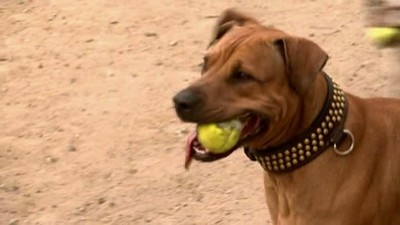 #8 - Vicki & Taz, Punkin and Maddy 8.33
Season 2 - Episode 16
In the first segment, Cesar works with a couple who have two min pins that are hyperactive to the point of biting visitors to the home and are harming their home-based business. Cesar also deals with Maria's fear of large dogs. In the second segment, he takes a rock-obsessed Rhodesian ridgeback/pit mix to the Center to help him learn to engage in more appropriate dog activities. Punkin has a great time and quickly loses interest in rocks. In the third segment, Cesar helps a young woman with a very frightened adopted stray. Molly soon learns to adjust her energy to help Maddy relax and feel more confident about men.
Directors: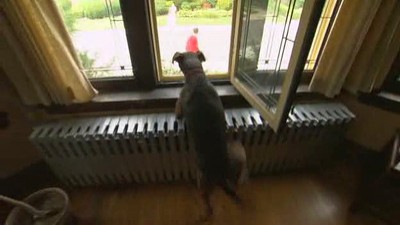 #9 - Dexter and Nasir 8.29
Season 3 - Episode 11
Baring fangs and dripping saliva, a massive 150-lb. beast protects the home of one of music's most beloved performers - legendary recording artist and two-time Grammy winner Miss Patti LaBelle. Patti rarely comes too close to him - out of utter fear and fearing his aggression could lead to an attack. Can Cesar create a harmonious connection between the inspiring singer and the intimidating beast? Then, Cesar heads to Chicago to help Chicago art teacher Mary Jane who has adopted a 6-year-old rottweiler.
Directors: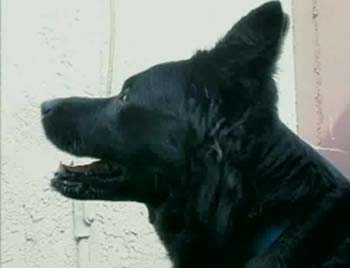 #10 - Duke, Lulu and Sparky 8.29
Season 2 - Episode 7
In this episode, Cesar spends some time at a dog park, helping some owners learn how to prepare their dogs to be in the park with other dogs. People should understand that a dog park should be equivalent to a person going to Starbucks-a place to kick back and socialize, not the only source of exercise. The dogs should be walked before going to the dog park so that they have some of their excess energy worked off. The dog park should be the reward for good behavior-not the place for their only source of exercise. In the second segment, Cesar works with a woman who has panic disorder and is trying to prepare her dog to take the Public Access Test to gain her Service Dog credential for her dog.
Directors:
Sueann Fincke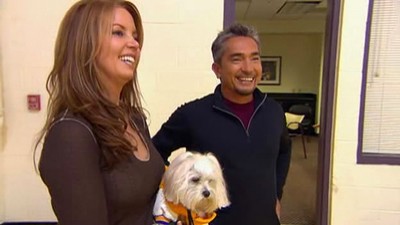 #11 - Eppie, Lady and Snoopy 8.29
Season 2 - Episode 13
Cesar works with Heather Mitchell and Nate Clesowich to rehabilitate Eppie, a Stafford Bull Terrier. Eppie has become very dog aggressive and makes walking her a nightmare. In the second segment, he deals with a dog who has become fearful aggressive, especially barking at the owner's mother, who has reached the point where she can't stand Lady. In the third segment, Cesar helps a family with a very active young beagle who has begun to run in the yard, sniffing and yelping until his nose is bloody.
Directors:
Mark Cole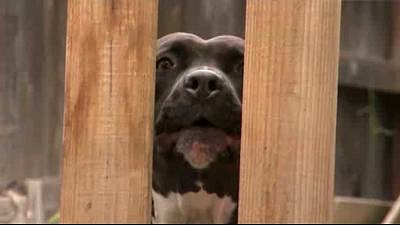 #12 - Hounded by Fear 8.23
Season 8 - Episode 6
Cesar helps dog-phobic humans overcome their fears.
Directors: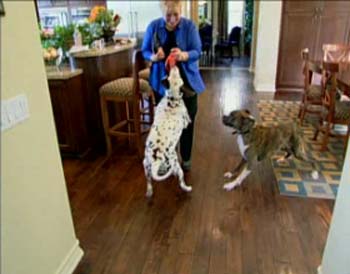 #13 - Buddy, Tiger & Roxy, and Booker 8.21
Season 2 - Episode 6
In the first segment, Cesar works with a couple who have a fearful-aggressive papillon/corgi mix who needs medications but will do anything, including biting, to avoid the treatment. In the second segment, he works with two young women who have adopted two rottweiler puppies they found as strays. The dogs are becoming aggressive in their play, especially with the ladies� young niece. Cesar helps them get the dogs under control and trustworthy around children. In the third segment, Cesar takes on a frightened Vizsla named Booker who is having a very hard time adapting to living in the city after his early months in a quiet, country atmosphere.
Directors:
Mark Cole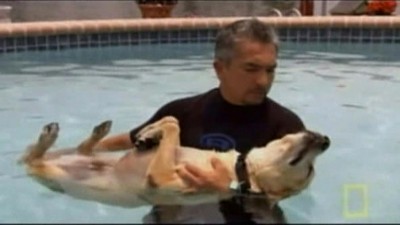 #14 - ATF K-9 Gavin 8.20
Season 4 - Episode 10
A veteran bomb-sniffing Labrador retriever develops severe symptoms of PTSD after a stint in Iraq. Will Cesar be able to help this heroic canine?
Directors: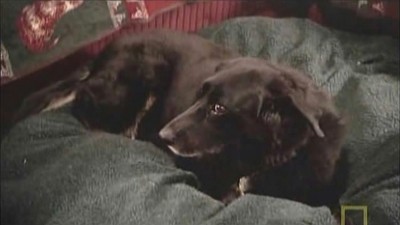 #15 - Tara, Molly & Mandy, Olive, and Dexter 8.18
Season 4 - Episode 9
First, Cesar Millan meets a widow who has found herself alone with a combative pack of dogs after her husband died last year. Tara, a retriever mix, and fox terriers Molly and Mandy can?t get along. How will Cesar help this exhausted widow? Then, meet Olive, a shar-pei/Doberman mix, who drools excessively on car rides. How will Cesar help mop up this slippery mess? And finally, Cesar helped Chicagoan Mary Jane Duffy with her Rottie-mix named Dexter last year but it didn?t click. Cesar helps.
Directors: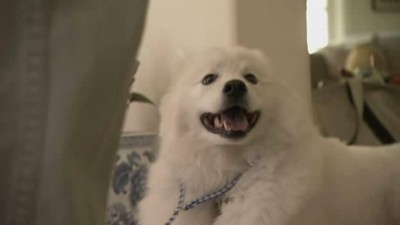 #16 - Cotton, Ricky & Jordan, and Duke & Lila 8.18
Season 4 - Episode 2
Meet Cotton, an American Eskimo that has taken the watchdog role too far. Cotton attacks doors and windows whenever people pass by and causes carpool chaos when the kids go to school. Then meet Ricky, a Shiba Inu that has become overprotective of playmate Jordan, a Corgi. And finally meet Duke and Lila, two belligerent bulldogs that have taken on the mantra "kill or be killed." Will Cesar be able to rid these dogs of their bad attitudes?
Directors: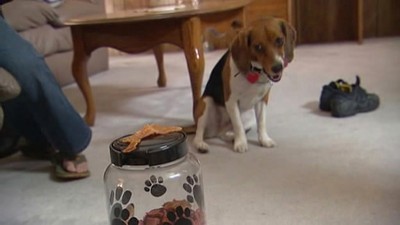 #17 - Dax, Pete, Nixa, and Sugar and Snowflake 8.18
Season 2 - Episode 17
Cesar works with three families: one with an over-exuberant puppy, one with three German Shepherd Dogs with pack issues, and one with a controlling little fluffball who rules the house.
Directors: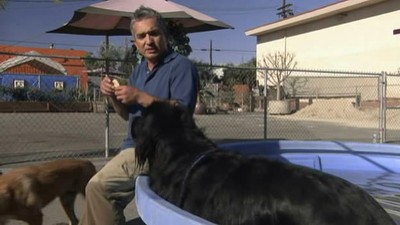 #18 - Greta & Hoss, Storm and Chula 8.18
Season 2 - Episode 14
Hoss, one of Greta's offspring, is becoming more dog aggressive as he grows up. Storm won't eat despite recommendations from their vet. Chula is accomplished at escaping through the door.
Directors: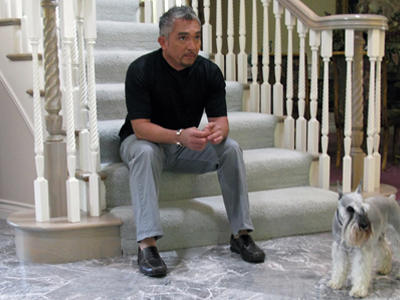 #19 - Bear & Angel and Lorelei 8.17
Season 6 - Episode 6
Dog Whisperer: Bear & Angel and Lorelei (unapproved one page promo description) German shepherd Angel came to owners Joe and Sandra Carrick in December 2004, and Bear, another German shepherd, arrived in April 2005. The dogs got along fine for awhile, but when they started going to day care they began fighting each other, determined to draw blood. Their daycare tantrums are very traumatic to Sandra and the staff of the facility, will Cesar dare to turn this daycare dilemma into a daycare dream? Then, Francine & Michael Markows miniature schnauzer Lorelei would bark and even nip when their grandchildren would run around on visits, sometimes leaving the children in tears. The problem became so bad, that the grandkids are no longer allowed to visit. The Markows dont want to give up Lorelei, but they wish that their family were more willing to work on the problem instead of avoiding it. Can Cesar unite this divided pack?
Directors: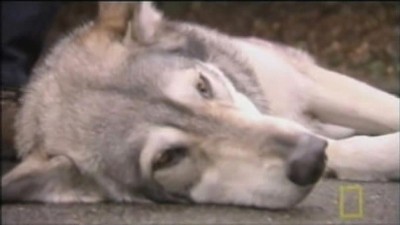 #20 - Shadow, Jake & Riley and Norton 8.17
Season 4 - Episode 18
Shadow, an Alaskan Malamute, is aggressive. While Suzy needs help with ball obsessed Norton and overly friendly Jake and Riley.
Directors: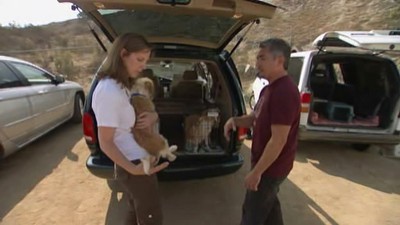 #21 - Hope, Maureen, Chloe and Sam 8.15
Season 3 - Episode 16
A visit to Tijuana brings Cesar face to face with Mexico's overwhelming stray dog population. There, he teams up with volunteers from United Hope for Animals to help rescue dogs that have a good chance of finding homes in the United States. The dogs are brought to the U.S. where Cesar works to rehabilitate several of them. Then meet Chloe, a disrespectful cocker spaniel who taunts her owner who has cerebral palsy.
Directors: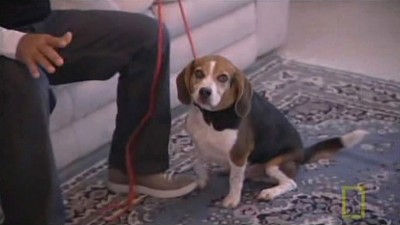 #22 - Gizmo and Indigo, Diego, Valley & Whiskey 8.14
Season 4 - Episode 12
Meet Jennifer Lee Pryor, the wife of late comedian Richard Pryor. Jennifers rescue organization, Pryors Planet, is working to place dozens of dogs in loving homes. Fights have broken out among the foster dogs and the four dogs she already owned. The conflict is no laughing matter - will Cesar be able to restore peace and help Jennifer become a pack leader? Plus, meet Gizmo, a 6-year-old beagle with a severe aggression problem. Will Cesar be able to calm this belligerent beagle?
Directors: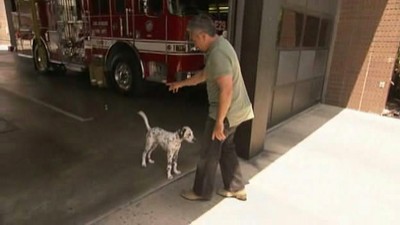 #23 - Wilshire and Butch 8.14
Season 3 - Episode 4
In this episode Cesar works with two very challenging cases, a Dalmation who has been adopted by the fire fighters on Wilshire Blvd. in Los Angeles, and a bull dog in Texas.
Directors: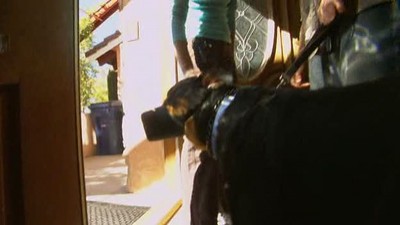 #24 - Titan, Candy, and Bella 8.12
Season 3 - Episode 14
A new puppy has soap star Michael Damian's cat cornered, MTV's "Downtown" Julie Brown wants to unspoil her Yorkie, and a 120-pound Rottweiler needs anger management classes
Directors: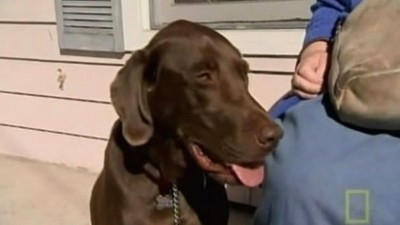 #25 - Canine 9-1-1 Part 2 8.12
Season 4 - Episode 31
Cesar works to dial down the bad behaviors of four problem dogs who won sessions at the PETCO auditions.
Directors: