The Dead Zone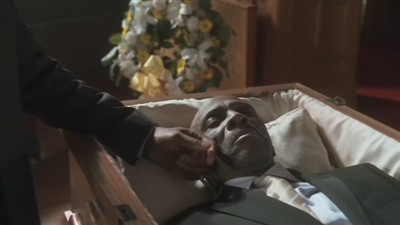 #1 - Zion 8.27
Season 2 - Episode 12
Johnny goes the funeral of Bruce's father and somehow gives Bruce visions of what Bruce's life would have been like if he had never met Johnny.

#2 - Destiny 8.26
Season 1 - Episode 13
In the past Johnny Smith as a child and Greg Stilson, the son of a Bible salesman, briefly meet and Johnny has a future vision of danger. In the present Johnny has a vision of a restaurant graduation party tragedy and warns his employer, the father of a student. Stilson, now a Senatorial candidate being backed by Rev. Purdy, comes to town after the tragedy and Johnny gets visions of catastrophe in Stilson's wake. Johnny and Sara get together while in flashback we see how Stilson has been a total bastard all of his life, and that Johnny came out of his coma just as Stilson was sworn in as state representative. When they meet at a rally Johnny shakes Stilson's hand and sees him as the source of catastrophe - Washington D.C. devastated by a nuclear holocaust.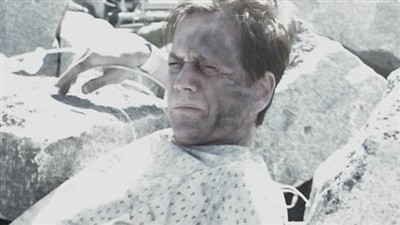 #3 - Visions 8.17
Season 2 - Episode 19
Johnny tries to determine who the mysterious hooded man in his visions are and aid him in the present, while determining more about what the future holds for him personally.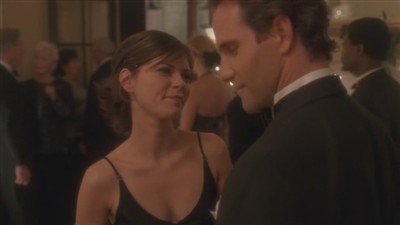 #4 - Scars 8.09
Season 2 - Episode 6
After learning Stillson's congressional rival, a long-time incumbent is a war veteran with a dark secret. Johnny ponders whether the truth is more important than Stillson's defeat.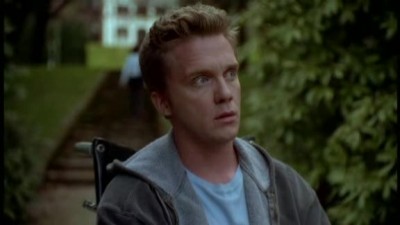 #5 - Wheel of Fortune (1) 8.04
Season 1 - Episode 1
Johnny Smith was leading an idyllic small-town life: working as a high school science teacher, engaged to the love of his life, Sarah, and being a devoted son to his widowed mother, Vera, who lives nearby. But after a near-fatal car accident puts him in a deep coma, Johnny awakens six years later to find everything has changed: Sarah is now is married to someone else, local sheriff Walt Bannerman; the child they are raising is actually Johnny's son and knows nothing about his real father; and Johnny's mother Vera has passed away, leaving Johnny's finances under the thumb of Reverend Purdy, an influential religious leader who is also his mother's former lover. But, most importantly, Johnny himself has changed: he now finds himself with the gift (or curse) of second sight. Through visions he sees with a simple touch, he becomes responsible for saving a nurse's little girl from a fire, helping his Vietnamese doctor reunite with the mother he thought was killed during the fall of Saigon, and now must prevent a local serial killer from striking again. Now Johnny is faced with the daunting task of coming to grips with his new powers - and navigating his way through his new life.

#6 - Here There Be Monsters 8.03
Season 1 - Episode 10
Johnny and Bruce drive into the small town of Hobb's Landing where Johnny gets a vision of himself being burned at the stake. He goes to the police and has a vision of the murder of a local girl. The police hold him on charges of witchcraft and he is sent to trial.

#7 - Dinner with Dana 8.02
Season 1 - Episode 11
A jealous ex-lover stalks Dana as her affair with Johnny heats up.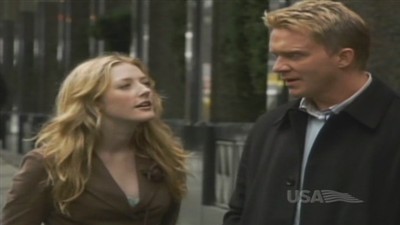 #8 - Double Vision 8.01
Season 4 - Episode 3
Johnny runs into an attractive psychic as they both try to find and stop a sniper.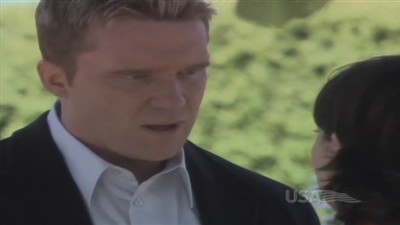 #9 - Tipping Point (1) 8.00
Season 3 - Episode 12
The continuing strain of visions takes its toll on Johnny while he and Rebecca try to bring Stillson to justice for Rachel's murder, and Reverend Purdy confesses his sins.
#10 - Cabin Pressure 8.00
Season 2 - Episode 8
Johnny and Rev. Purdy are traveling on a plane when Johnny gets a vision of the plane crashing and eventually determines that the pilot will put the plane into a dive as the engine explodes. He manages to convince the air marshal he's telling the truth but he sees the same vision of destruction compliments of the co-pilot and realizes both men are trying to save the plane. Using his gift Johnny determines the wings are covered with ice due to an instrument malfunction. When the co-pilot is injured Johnny is forced to take his seat and direct the pilot with his visions to take the proper steps to save the plane.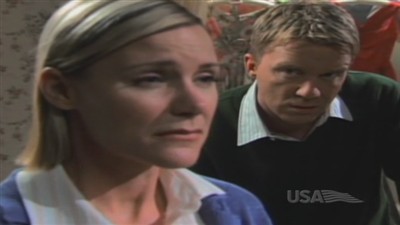 #11 - The Collector 8.00
Season 4 - Episode 2
When a friend of Sara's goes missing, Johnny becomes involved trying to find her twisted abductor...before he kills the missing woman.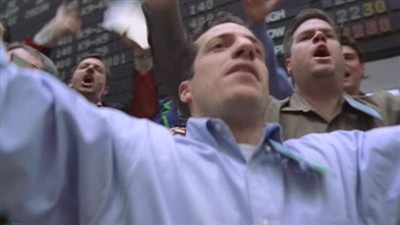 #12 - The Outsider 7.96
Season 2 - Episode 4
Johnny must stop the release of a new anti-wrinkle cream based on his vision of it causing birth defects in the future.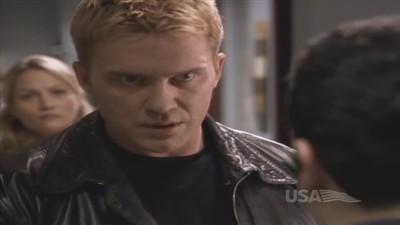 #13 - Collision 7.94
Season 3 - Episode 3
While following a missing person's case of an eleven year old named Katie Mercer, Johnny's visions of the girl intercede with visions of the night of his crash 9 years ago. He struggles with the help of Rebecca to relive and endure the night of his accident so that he could figure out where Katie is located as the intensity of the physical and emotional pain of his visions start to wear him down. As Johnny sorts out this strange intertwining of the past and present, he is led to the mysterious person that saved his life.
#14 - Descent (1) 7.93
Season 2 - Episode 2
As Walt begins to wonder what's between Johnny and his wife Sara, a group of teenagers disappear into an abandoned copper mine that was owned by Johnny's grandfather. Walt brings Johnny in to help with the rescue and Smith soon begins to get visions not only of the teens but of the miners who died in an incident in 1949 brought on by his grandfather's actions. The ghost miners seem to be striking back at Johnny and Walt is seriously injured. The teens are rescued but Johnny gets a vision of Walt's funeral as he is taken away in the ambulance. (To be continued)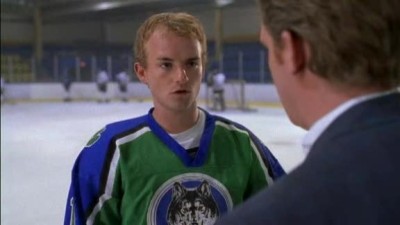 #15 - Quality of Life 7.93
Season 1 - Episode 3
Johnny returns to his old school as a substitute teacher and as a hockey coach. During practice, Johnny has a vision inside a player's heart that indicates he may have a serious heart condition. However, there is no medical evidence to support him. Johnny's vision of Todd, and his previous publicity, cause an outcry by the parents who demand that Johnny be fired.
#16 - What It Seems (2) 7.92
Season 1 - Episode 2
With the help of his new friend Bruce, Johhny attempts to stop the Bangor Strangler from claiming another victim.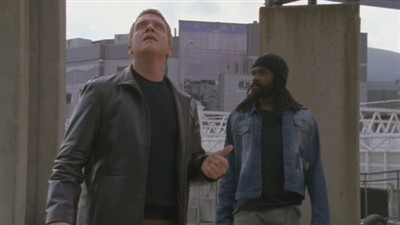 #17 - Precipitate 7.92
Season 2 - Episode 5
Johnny must stop a series of bad future visions based on the blood donations he receives from six different donors.
#18 - Deja Voodoo 7.90
Season 2 - Episode 15
Johnny is forced into a series of changing visions to help a young woman he's romantically attracted to.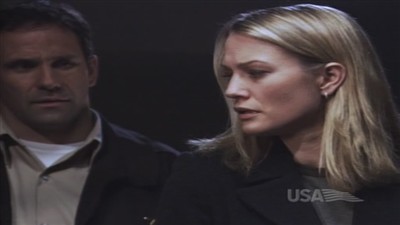 #19 - Finding Rachel (2) 7.89
Season 3 - Episode 2
Arrested for the murder of Rachel Caldwell, Johnny seeks the assistance of her sister, a reluctant Rebecca--who believes that he is guilty--and his friends to prove his innocence and help figure out what really happened to her.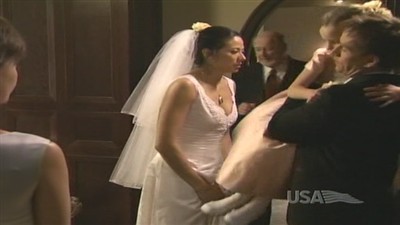 #20 - Speak Now 7.88
Season 3 - Episode 8
Johnny has a vision of himself interrupting a wedding, and becomes involved to determine why the marriage should or shouldn't be stopped, while dealing with the repercussions of Sarah's decision to abandon him and marry Walt.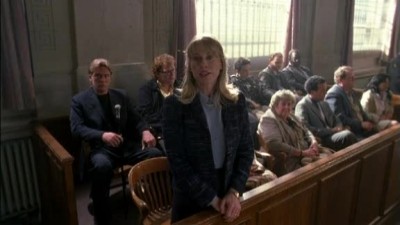 #21 - Unreasonable Doubt 7.87
Season 1 - Episode 5
Johnny is summoned to jury duty on a murder trial. Johnny starts to get visions which lead him to believe the accused is innocent. He is the only not-guilty vote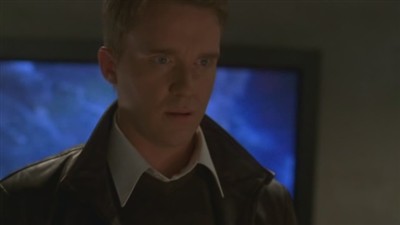 #22 - The Hunt 7.86
Season 2 - Episode 16
Johnny is recruited to help the CIA track down Osama Bin Laden.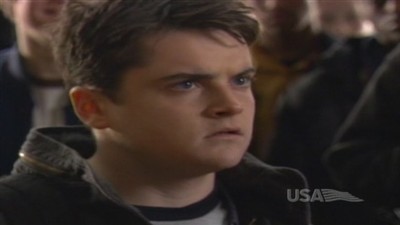 #23 - Cycle of Violence 7.86
Season 3 - Episode 9
While at the school Johnny gets a vision of a student going on a shooting spree and must find out who it is before it's too late.

#24 - Shaman 7.85
Season 1 - Episode 12
While travelling out in the wilderness Johnny is plagued by visions of a meteor hitting a mountain and people vanishing. To find out which mountain it is he goes out into the wilderness and injures his leg. Taking refuge in a cave, Johnny picks up a fragment and has a vision of an Indian shaman in the past...who can see Johnny as well.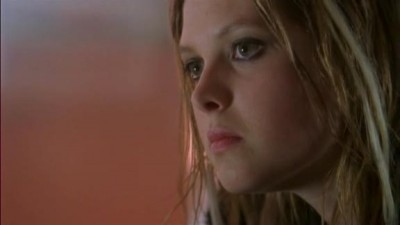 #25 - Enemy Mind 7.85
Season 1 - Episode 7
While helping to track down a runaway, Jill, who is involved with drugs, Johnny is exposed to a drug that causes him to start getting weird (weirder than usual) visions. He insists on trying to find Jill, despite the concerns of Bruce and Sarah. Confusing matters further is that Jill's boyfriend is in trouble with his supplier. The boyfriend gets killed and Jill and Johnny go on the run. In the final showdown, Johnny manages to fight past his hallucinations and knock the drug dealer off a high ledge, while Jill is reunited with her mother.