The Big C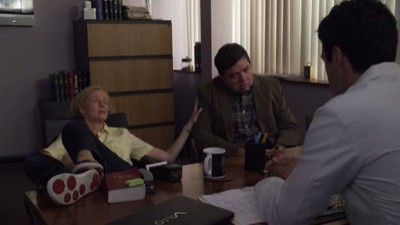 #1 - Taking the Plunge 8.74
Season 1 - Episode 13
In the Season 1 finale, Cathy receives the news about her bee treatments.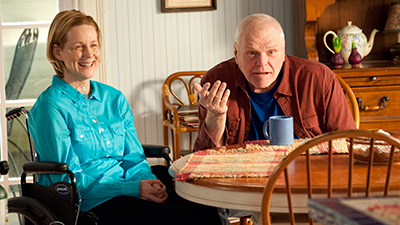 #2 - The Finale 8.73
Season 4 - Episode 4
Adam surprises everyone when he fulfils one of Cathy's wishes. Cathy's estranged Dad visits her. Andrea gets the opportunity of a lifetime. Sean has mixed feelings about his impending kidney surgery.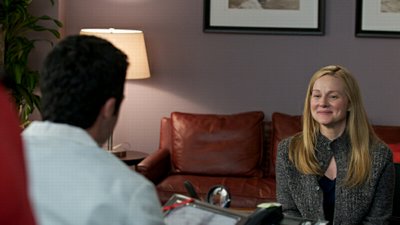 #3 - Crossing the Line 8.66
Season 2 - Episode 13
Cathy is inspired by Lee's passing to ring in the New Year in an unexpected way; burdened by financial issues, Paul tries a new tactic with the insurance agency; Adam makes a surprising connection with Dr. Todd.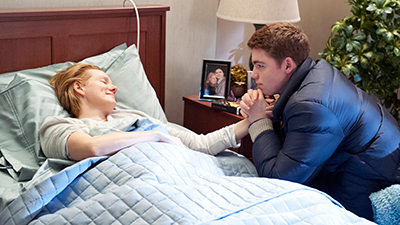 #4 - Quality of Death 8.61
Season 4 - Episode 3
Dr. Sherman pays a visit to Cathy, who has checked herself into a hospice and is experiencing problems with her new roommate. Adam confronts Paul about his lack of parental guidance. Andrea seeks inspiration from Cathy.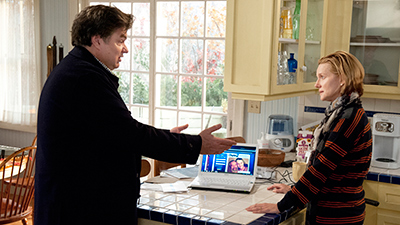 #5 - You Can't Take It With You 8.41
Season 4 - Episode 2
Sean feels inspired to donate to charity. Cathy upsets Paul when she signs him up to an online dating service. Andrea struggles to impress her tutor, Isaac Mizrahi.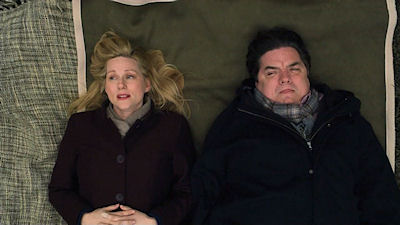 #6 - A Little Death 8.40
Season 2 - Episode 9
Rebecca deals with the grief over her miscarriage in an unexpected way which leads Cathy to reconnect with old friends; Andrea's relationship with Myk heats up; Adam is taken by surprise when he finally meets the girl he's been chatting with in an online cancer support group.
#7 - The Darkest Day 8.38
Season 2 - Episode 12
As Cathy prepares for her trip to Italy, she receives an amicable call from Lee. Elsewhere, Paul uncovers a secret about Myk while Adam discovers one about Poppy.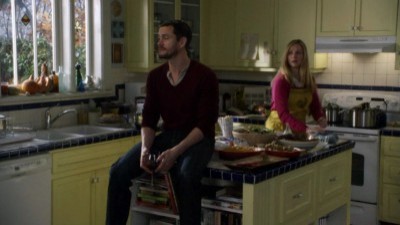 #8 - The Last Thanksgiving 8.36
Season 2 - Episode 8
Cathy invites friends and family to a Thanksgiving dinner, but a long-hidden secret she brings to light causes trouble.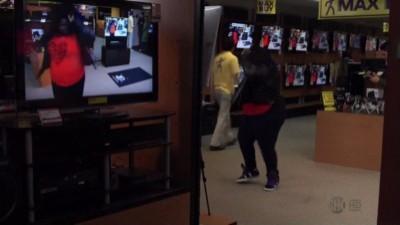 #9 - The Little c 8.33
Season 2 - Episode 6
Adam's shocking indiscretion threatens Cathy's new job as a swim coach; sparks fly between Andrea and Myk, a Ukrainian coworker that Paul is mentoring; Sean seeks advice on taking the "next step" with Rebecca.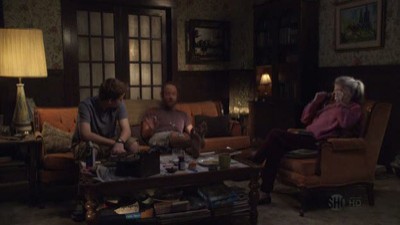 #10 - Everything That Rises Must Converge 8.31
Season 1 - Episode 12
Dr. Todd and Cathy go to see the Bee Man to seek non-traditional treatment for her cancer. Paul is overly supportive of Cathy around the house. Sean gives Adam relationship advice about Mia.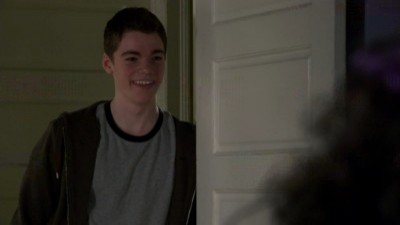 #11 - Goldilocks and the Bears 8.29
Season 2 - Episode 7
Lee takes Cathy to a Tibetan doctor to deal with her high blood pressure. Feeling jealousy of Lee, Paul takes Cathy and Lee out for an evening, while Adam interfere with Andrea's date.
#12 - Playing the Cancer Car 8.28
Season 1 - Episode 4
Cathy, eager to try on a carefree, impulsive persona, drains her 401K, buys a convertible and imagines what life would be like if she were Dr. Todd's girlfriend. At his therapist's urging, Paul reignites his passion for rugby. Sean goes to great lengths to knock out a tooth without the help of a dentist. Meanwhile, Adam gets caught stealing and is surprised when Marlene comes to his rescue, until he finds out there are strings attached.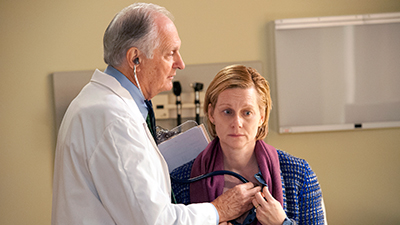 #13 - Quality of Life 8.24
Season 4 - Episode 1
Cathy plans Adam's sixteenth birthday party. Andrea struggles settling in with her new room-mate at fashion school. Paul brings in a new assistant.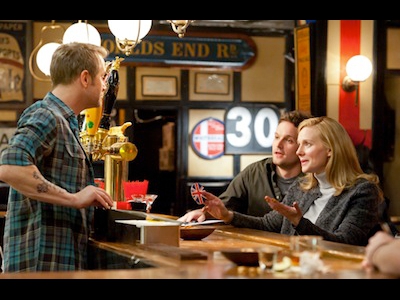 #14 - Thin Ice 8.17
Season 3 - Episode 1
Cathy receives medical news that gives her reason to hope for recovery; Sean supports Andrea's newfound appreciation for her African heritage; Adam turns to prayer to help his ailing mother.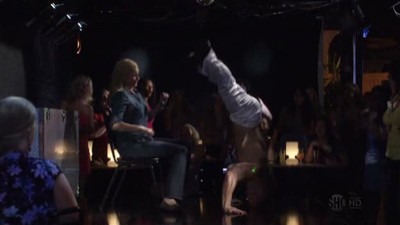 #15 - New Beginnings 8.16
Season 1 - Episode 11
Paul seeks support from people at his work place, but gets more than he bargained for. Sean pulls away from Rebecca when it appears she's getting too serious. Cathy, Marlene and Rebecca have a girl's lunch at a strip joint -- which unexpectedly influences Cathy's thoughts about her cancer. Adam meets a girl, Mia, at the bus stop.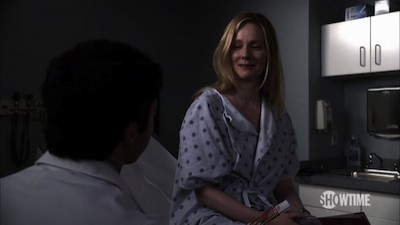 #16 - Pilot 8.06
Season 1 - Episode 1
After being diagnosed with melanoma, Cathy decides to build a pool in her backyard, much to the chagrin of her older curmudgeonly neighbor, Marlene. Cathy's son, Adam, plays pranks on her while her husband Paul tries to get back in her good graces. Cathy also tries to reconnect with her willfully homeless brother Sean, and devises a weight-loss plan for Andrea, one of her summer school students.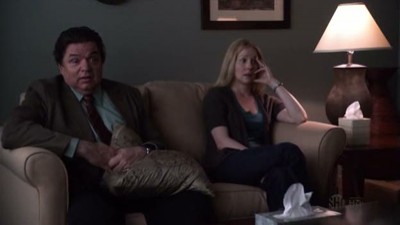 #17 - Summer Time 8.04
Season 1 - Episode 2
Cathy learns from Dr. Todd just how little time she has left, and for the first time in her life, starts to appreciate her body. Paul tries to make sense of his wife's request to live apart for the summer by signing up for couples therapy. Adam, desperate to get away from his "crazy" mom, attempts to sneak off to soccer camp without her knowing.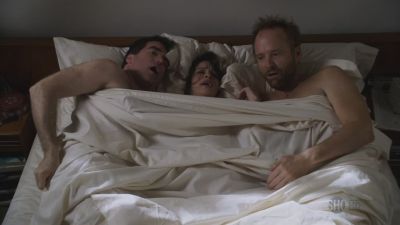 #18 - How Bazaar 8.04
Season 3 - Episode 7
Cathy and Adam go a little too far with their generosity; Joy encourages Paul to pursue an endorsement deal; Sean brings his new friends Tim and Giselle to a charity auction.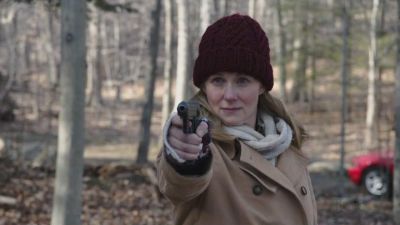 #19 - Killjoy 8.03
Season 3 - Episode 8
Cathy pays back Maxine and Dave, and confronts Joy about Paul; Sean discovers the pros and cons of his relationship with Tim and Giselle; Paul learns something new about Cathy.
#20 - What's Your Story? 8.03
Season 3 - Episode 2
Sean discovers a new and unusual way to generate income; Andrea tries to start an African-American interest club; Adam becomes increasingly devoted to his faith and joins a Bible study group at school.
#21 - Bundle of Joy 8.02
Season 3 - Episode 3
Cathy visits a joyologist while Sean and Andrea go out for Valentine's Day.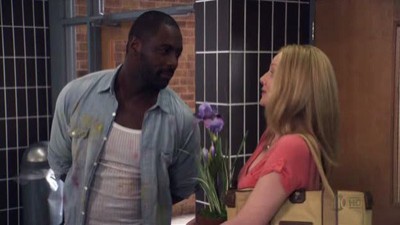 #22 - Blue-Eyed Iris 7.99
Season 1 - Episode 5
Cathy meets someone new to feel sexy again. Meanwhile, Cathy's eccentric brother Sean tries to keep his building and Adam is caught while watching pornography.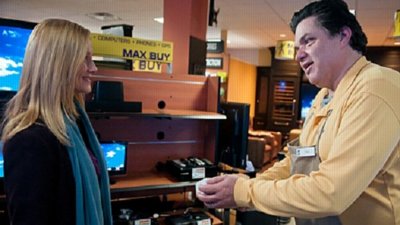 #23 - Cats and Dogs 7.95
Season 2 - Episode 5
Due to Paul's layoff, Cathy starts to pawn her jewelry and meets Lee there as well. Adam gets into a situation that he may need help with to get out of. Sean is kicked out of a mother's group when he tests out his homemade sling at the park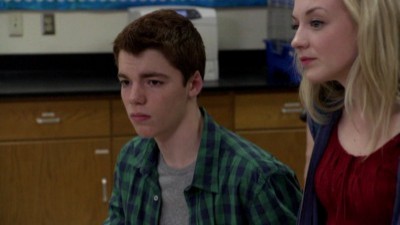 #24 - Boo! 7.93
Season 2 - Episode 4
Cathy is intrigued by Lee, a fellow cancer patient she meets on the first day of her clinical trial; Adam's downward spiral continues with a fight at school and refusal to take responsibility for his actions with Emily; Sean is worried that his new house is haunted.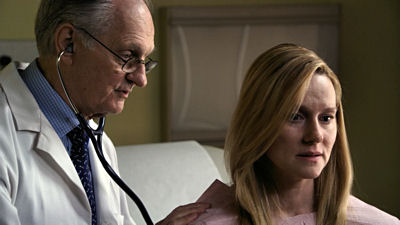 #25 - Musical Chairs 7.93
Season 2 - Episode 2
Frustrated at not being able to land a spot in the clinical trial of a new treatment by a respected oncologist, Cathy resorts to supernatural aid; Sean becomes assertive around the house; Adam capitalizes on his classmates' sympathy about his mother's illness.