The Avengers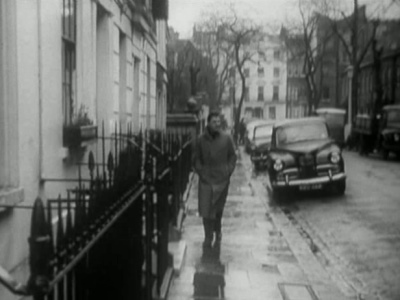 #1 - Hot Snow
Season 1 - Episode 1
Following the death of his fiancee Peggy at the hands of heroin smugglers, Dr David Keel vows to track down the killers and avenge his lost love. He is aided in his quest by a mysterious stranger, John Steed.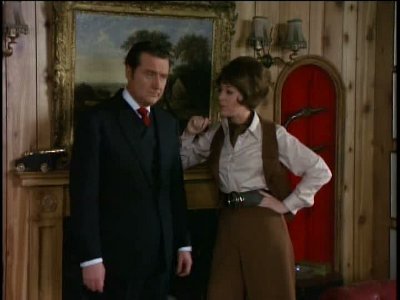 #2 - Get-A-Way 9.00
Season 6 - Episode 32
Two invincible foreign agents escape from the ultimate prison, a monastery run by the security services. They resume their mission, to kill one important person each. Steed and Tara set out to catch them, and to find out how they escaped, before their leader follows suit.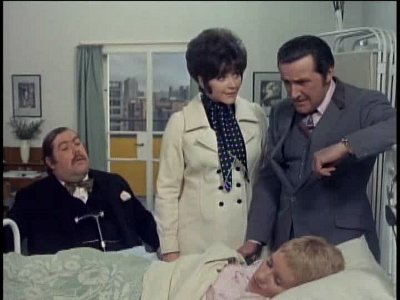 #3 - Bizarre
Season 6 - Episode 33
When a woman is found walking barefoot in a snowy field, complaining of a dead man who wasn't dead, Steed investigates the Happy Meadows funeral parlour, which doesn't seem to be keeping its clients down under. What connection could that business possibly have with Mystic Tours?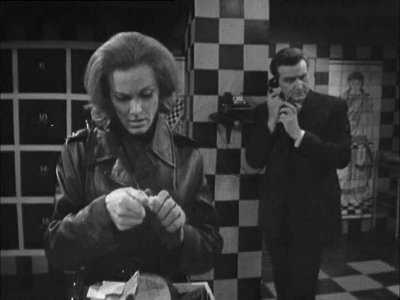 #4 - Lobster Quadrille
Season 3 - Episode 26
When an agent investigating radioactivity levels in shellfish is killed in a beach hut fire, Steed and Cathy get involved in the heady worlds of nightclubbing, chess and lobster fishermen.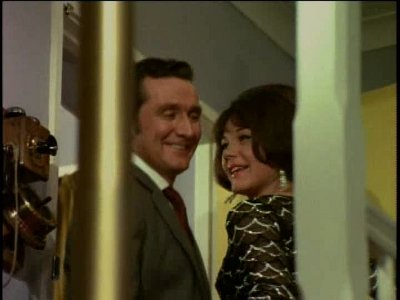 #5 - My Wildest Dream
Season 6 - Episode 28
When one of the Acme Precision Combine is brutally stabbed, Steed and Tara are on hand to witness the crime, thanks to a telephoned warning. But why does somebody want them to see so many killings, and what does it have to do with Dr. Jaeger's aggresso-therapy clinic?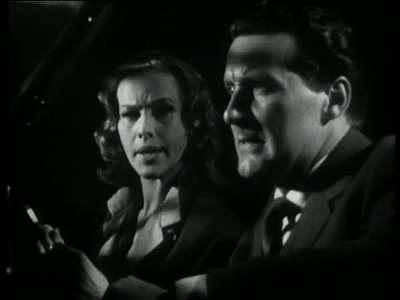 #6 - Propellant 23
Season 2 - Episode 2
At Marseilles airport, Steed and Cathy find the courier they were due to meet dead. His sample of new liquid rocket fuel has been taken. Facing an array of enemy agents, the duo must recover the flask of Propellant 23.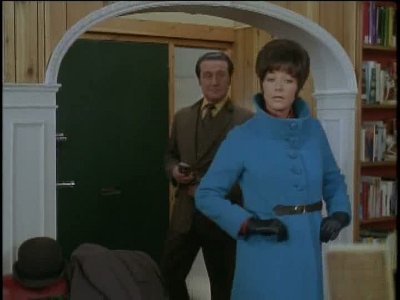 #7 - Requiem
Season 6 - Episode 29
When Steed takes prime witness Miranda Loxton to a safe house to protect her from Murder-International hitmen, Tara is kidnapped. She escapes to find herself in her worst nightmare. A booby-trap in Steed's apartment kills Mother and Tara may be the only one with the hidden knowledge of where Steed has gone.
#8 - Dragonsfield
Season 1 - Episode 26
How has a research centre developing radiation-proof material managed to irradiate one of its scientists? Once more, Steed submits himself to scientific testing.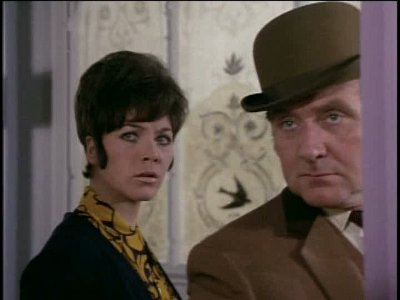 #9 - Who Was That Man I Saw You with? 9.00
Season 6 - Episode 25
Tara has been employed to test the security on the top-secret war-room computer 'The Field Marshall'. But when a strange foreign man starts sending her flowers, Mother suspects that she's doing her job a bit too efficiently.
#10 - Square Root of Evil
Season 1 - Episode 3
Steed impersonates Riordan, a forger soon to be released from prison, and gains the trust of gang-leader Hooper. Things seem to be going well until Hooper's second-in-command, known as the Cardinal, announces that Riordan's girlfriend is outside waiting to see him.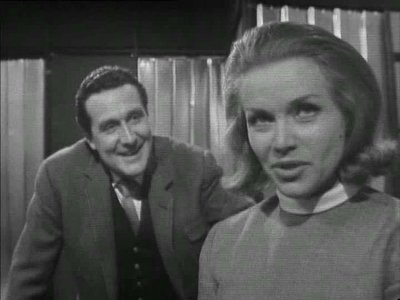 #11 - Esprit de Corps
Season 3 - Episode 25
The mysterious death of Corporal Craig of the Highland Guards sends both Steed and Cathy undercover into the army ranks. There, Steed finds himself under court-martial and Cathy becomes second in line to the throne.
#12 - A Change of Bait
Season 1 - Episode 25
An unusual and sprawling tale of heart disease, industrial unrest, and a consignment of rotten bananas.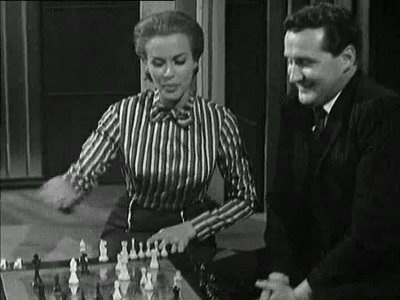 #13 - Concerto
Season 3 - Episode 24
Soviet-British trade talks are coinciding with the first London concert of the brilliant young pianist, Stefan Veliko. A young girl accuses Veliko of assault, and is then murdered. If someone wants to disrupt the talks by incriminating the pianist, they seem to be going about it in the right way.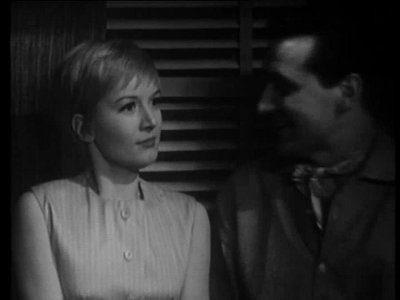 #14 - A Chorus of Frogs
Season 2 - Episode 24
A holiday for Steed in Greece is, of course, no straightforward affair. A deep-sea diver dies in mysterious circumstances, whilst bathyscope experiments are taking place on the yacht where Venus is singing.
#15 - The Positive-Negative Man
Season 5 - Episode 22
When a scientist is found embedded in a wall, Steed and Emma pursue a man in make-up and wellies, whose appearance is terribly shocking.
#16 - Nightmare
Season 1 - Episode 4
Keel receives a 'phone call from one of his patients, and ends up assuming the identity of her missing husband, a scientist engaged in secret research. Shot in the chest, Keel needs a minor operation - but the anaesthetist has tampered with the oxygen.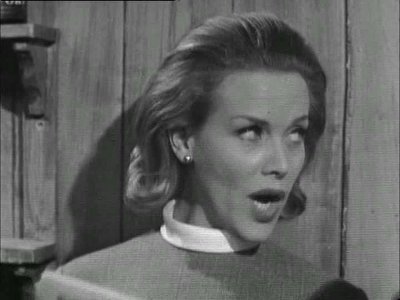 #17 - The Charmers
Season 3 - Episode 23
The opposition believe Steed is responsible for the death of their agent Vinkel. Steed, however, had nothing to do with the murder and, as a show of good faith, agrees to a swap of partners with Keller in a bid to find the real killer.
#18 - Dead of Winter
Season 1 - Episode 23
The discovery of the body of Schneider, a wanted Nazi war criminal, deep-frozen in a consignment of meat at London docks brings Steed and Keel into the shadowy world of Phoenix, a new and terrifying Fascist party in Britain.
#19 - Crescent Moon
Season 1 - Episode 5
A young girl, Carmelite Mendoza, has been kidnapped from a Caribbean island, but Steed suspects a political motive. His suspicions are confirmed when Vasco, the Mendoza family retainer, is observed killing the original kidnapper and abducting the girl himself.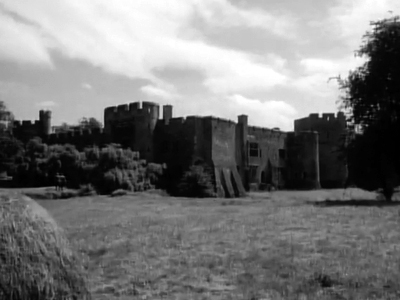 #20 - Castle De'ath
Season 4 - Episode 5
Why have all the fish vanished from the Scottish coastline? Does it have anything to do with a dead frogman, found stretched as if on a rack? Steed and Emma think so, which is why they're guests of Ian, the 35th Laird of Clan De'ath, and in danger of being caught by the gillies.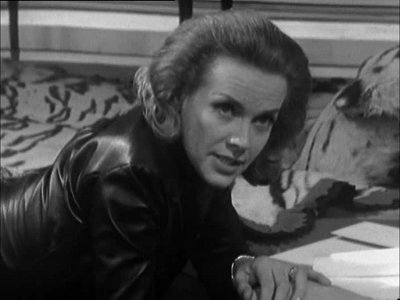 #21 - The Outside-In Man
Season 3 - Episode 22
Arabian revolutionary Sharp is visiting Britain and Steed is put in charge of security. He thinks it is ironic that they are now protecting a man they were trying to kill five years before. Two agents were thought to have died during the violent bloodshed in Abarain but now one of them is very much alive.
#22 - Kill the King
Season 1 - Episode 22
A visit to London to sign an oil treaty from a monarch whose life is under threat brings Steed and Keel into the world of dissidents and assassinations.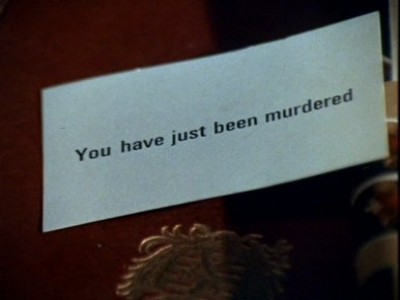 #23 - You Have Just Been Murdered
Season 5 - Episode 21
Various millionaires are withdrawing large sums of money from the bank. Steed suspects blackmail but none of the men is willing to talk. Then he gets a call from Gilbert Jarvis, who tells Steed that he, Jarvis, has 'just been murdered'. Again.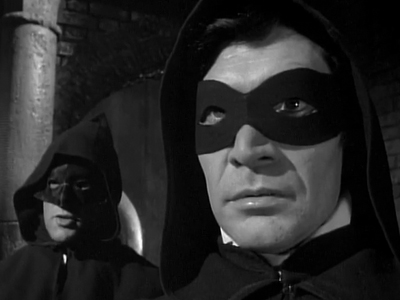 #24 - A Touch of Brimstone
Season 4 - Episode 21
Silly tricks are being played on various VIPs in diplomatic situations. All the clues point to the beautifully wasted John Cleverly Cartney, but would even a rake like that stoop to murder by electrified opening ribbon? It's Peter Wyngarde and his Hellfire Club.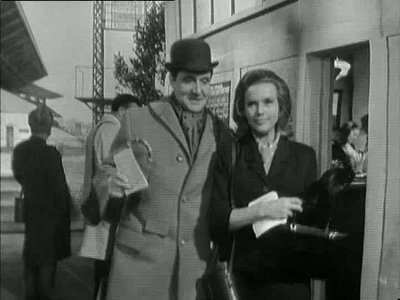 #25 - Trojan Horse
Season 3 - Episode 20
Jockeys and stable hands are being trained in the use of firearms and poisons, so Steed delves deep in the murky world of horse racing.