The Affair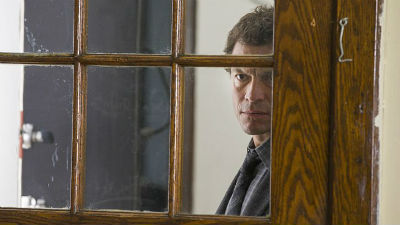 #1 - Episode 10 7.93
Season 1 - Episode 10
The disappearance of Whitney spurs Helen to scrutinize Noah and his relationship with Alison and her family. Cole searches for answers at Lockhart Ranch. Meanwhile, Detective Jeffries makes significant progress on his case.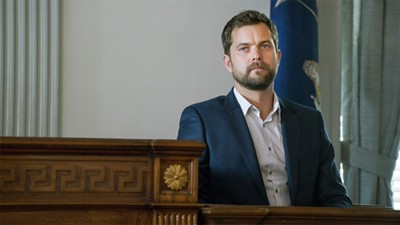 #2 - Episode 11 7.83
Season 2 - Episode 11
Cole and Luisa take a serious step forward. Meanwhile, a series of revelations cause Noah to reconsider everything he thought he knew about Alison - and a momentous decision Alison makes may just end their relationship.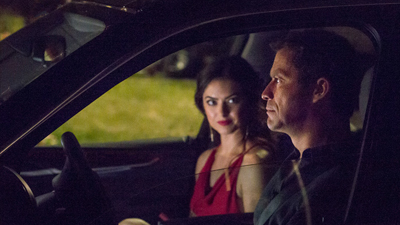 #3 - Episode 9 7.79
Season 2 - Episode 9
Alison weathers a momentous journey alone. Helen receives unexpected attention from a sexy yet exasperating source. Noah faces a terrible reckoning. An array of challenges pushes Cole to the very edge.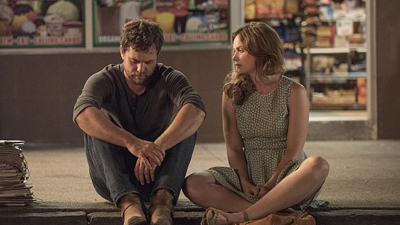 #4 - Episode 7 7.78
Season 1 - Episode 7
With summer coming to an end, the Solloways are returning to Brooklyn - a welcome relief for Noah following recent revelations. Meanwhile, Cole is forced to confront Alison when the Lockhart side business hits too close to home. And Helen and Noah grapple with the results of an unexpected emergency.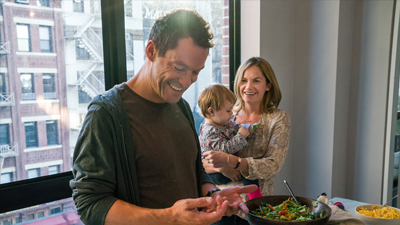 #5 - Episode 10 7.71
Season 2 - Episode 10
Noah grapples with essential questions. Alison begins to doubt a recent ambition, and renewed interactions with the Lockhart brothers force her to consider a harrowing possibility.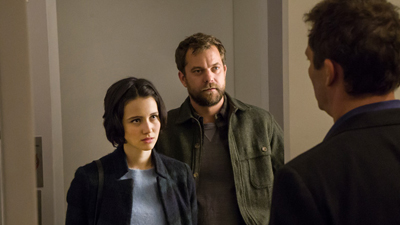 #6 - Episode 7 7.70
Season 2 - Episode 7
Alison's mother raises concerns about her and Noah's new lifestyle. Alison confronts Noah about his book. Cole lashes out at Luisa and is further alienated from his family in the wake of startling revelations.
#7 - Episode 6 7.67
Season 1 - Episode 6
After Noah spends a night out with his best friend Max, he discovers there's more to Alison than he's been led to believe. At home, his wife Helen hopes to make the most of the family's time in Montauk. Meanwhile, Alison and her husband Cole work to keep the Lockharts from danger.
#8 - Episode 8 7.64
Season 2 - Episode 8
On the college campus where they first met, Helen is amazed to see Noah in a new role, and bewildered by Whitney's future plans. Meanwhile, Noah is in danger of spinning out of control as his fame and related temptations escalate.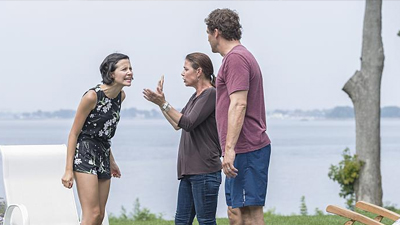 #9 - Episode 5 7.64
Season 1 - Episode 5
As passions flare behind closed doors, Alison and Noah are forced to confront new obstacles at home. Alison gets a surprise visit from her estranged mother, Athena, while Noah struggles with the behavior of his daughter, Whitney.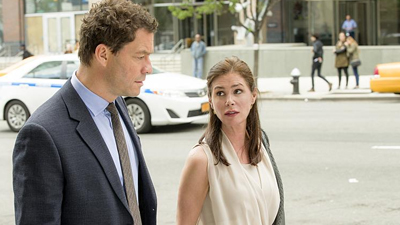 #10 - Episode 1 7.62
Season 2 - Episode 1
Noah and Helen attempt to conduct amicable divorce proceedings. Surprising developments in Helen's life lead to unexpected emotions.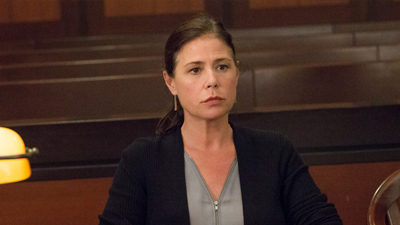 #11 - Episode 4 7.61
Season 2 - Episode 4
Helen makes an innocent mistake that leads to outrageous consequences. A court order leads to a dire setback for Noah and Alison.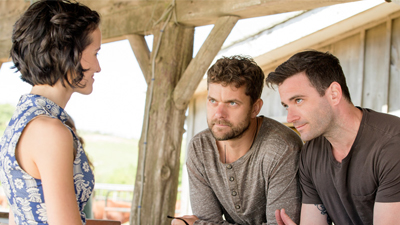 #12 - Episode 2 7.60
Season 1 - Episode 2
As the Butler estate readies for the annual summer party, Noah can't escape the allure of the mysterious Alison. She, meanwhile, bends under the emotional debt owed to her mother-in-law. But as aspects of their separate lives start to weave together, the two are forced to consider an inevitability.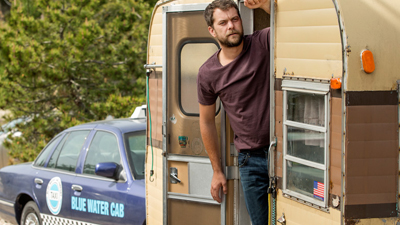 #13 - Episode 5 7.55
Season 2 - Episode 5
Alison is thrown by a shift in behavior from her hosts, and furious with Noah after a chance discovery. Cole rejects Scotty's plan to make money - but not before Scotty catches him in a situation best kept secret.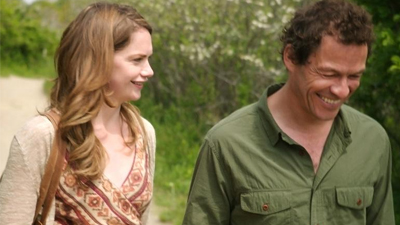 #14 - Episode 4 7.49
Season 1 - Episode 4
In order to spend time together apart from their families, Noah and Alison take a day trip to remote Block Island. But as the two grow closer, they quickly learn that intimacy can be a double-edged sword.
#15 - Episode 8 7.47
Season 1 - Episode 8
Distracted by her burgeoning small business, Helen tasks Noah with representing the family at a literary award ceremony for her father, Bruce. A chance encounter with Alison and her grandmother leads to an uncomfortable truth.
#16 - Episode 6
Season 3 - Episode 6
#17 - Episode 3
Season 3 - Episode 3
Running from secrets she left behind in Paris, Juliette finds Noah an alluring prospect. But a terrifying event shatters all hope of an easy affair. Meanwhile, Noah must fight like never before to make sense of what just occurred.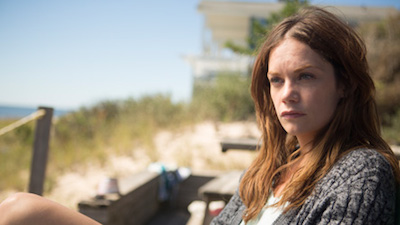 #18 - Episode 1
Season 1 - Episode 1
The emotional effects of an extramarital relationship are explored when a married schoolteacher begins an affair with a waitress on Long Island. In the opener, Noah Solloway and his family visit Long Island where he connects with a local waitress.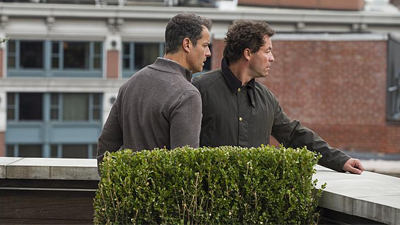 #19 - Episode 9
Season 1 - Episode 9
A revelation about their daughter Whitney makes Noah and Helen realize their troubled marriage is directly affecting their children. Bending under remorse, Alison spirals towards a reckoning.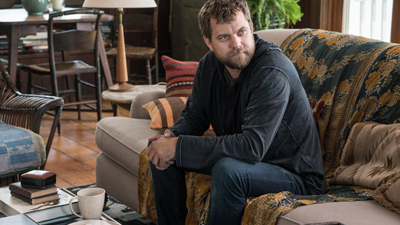 #20 - Episode 2 7.45
Season 2 - Episode 2
Alison's summer with Noah is interrupted by an unwelcome guest. Cole's self-destructive lifestyle causes everyone to become concerned.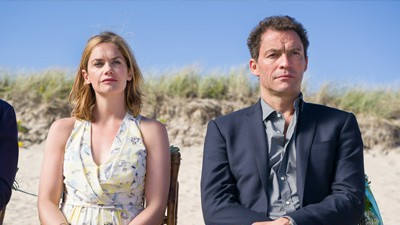 #21 - Episode 12
Season 2 - Episode 12
Events set in motion long ago come to their conclusion. Alison is honest with Noah -- and herself. A dispute between Cole and Scotty is followed by tragedy. Meanwhile, a turn in Noah's trial results in a shocking event.
#22 - Episode 9
Season 3 - Episode 9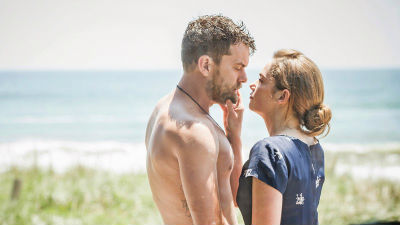 #23 - Episode 3 7.44
Season 1 - Episode 3
With his novel gaining traction, Noah turns to Alison to help him research the local culture - but their innocent tour of Montauk proves more dangerous than expected. Meanwhile, Cole takes a stand on behalf of his community, and Helen deals with business back in Brooklyn.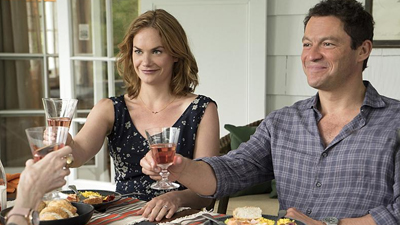 #24 - Episode 3 7.42
Season 2 - Episode 3
Noah's undying love for Alison leads to serious consequences. Alison discovers a surprising truth about how to sustain a marriage.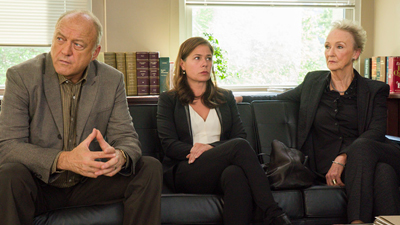 #25 - Episode 6
Season 2 - Episode 6
A medical emergency casts Helen and Noah's litigation process in a new light, causing Helen to make a long overdue decision. The dynamic of Noah and Alison's relationship shifts as troublesome discoveries are made.