The Adventures of Young Indiana Jones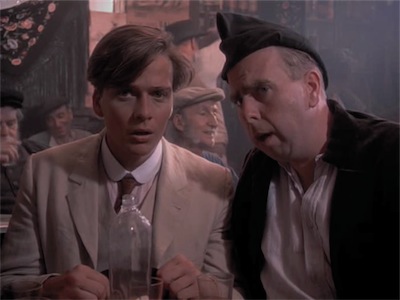 #1 - Espionage Escapades
Season 1 - Episode 14
Indy's undercover adventures continue in Barcelona, where he joins a trio of international spies -- Marcello the Italian, Charles the Frenchman, and Cunningham the Englishman. Together they contact an elaborate plot to disrupt the balance of diplomatic power and allegiances in the neutral city. Their fiendish plot, to make it appear as if the Countess of Toledo is carrying on an affair with a German colonel. Indy will help facilitate this illusion with his "low profile" cover as a ballet dancer in Sergei Diaghilev's Ballets Russes, a job he lands thanks to his previous acquaintance with Pablo Picasso. Indy is hired to "stand still," but he can hardly keep quiet as the complex caper begins to unravel during a performance thanks to the bumbling of his comrades. Indy's next assignment is more-or-less solo and fiendishly cryptic. Posing as lady's undergarment salesman, he is to make his way to Prague, to check into a hotel in order to receive a phone call at a specific day and time -- innumerable lives are at stake. When Indy arrives, he discovers there is no phone installed in his room. The dehumanizing bureaucracy, endless forms, and mountainous paperwork required to get a working phone installed are labyrinthine and maddening. Can a clerk at the office, Franz Kafka, help navigate this surreal nightmare before Indy loses his mind?
#2 - Masks Of Evil
Season 1 - Episode 17
A top secret mission for French Intelligence brings Indy to Istanbul during the First World War. Exploring the city's dark and dangerous streets, he is thrust into a web of betrayal and murder when he discovers a vile plot to assassinate French espionage agents. Evil of a more enduring kind awaits him in Transylvania where he engages in mortal combat with bloodthirsty Vlad the Impaler and his horrific army of the living dead. With his very life at stake, Indy must garner all his strength and wits in order to defeat the fiend and save mankind.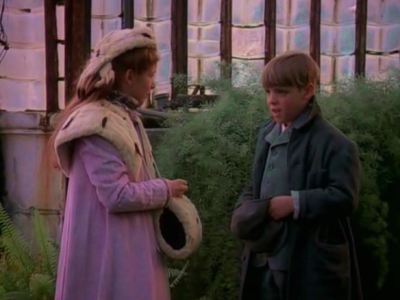 #3 - The Perils of Cupid
Season 1 - Episode 3
In beautiful Vienna, Indy falls for the lovely young daughter of soon to be assassinated Archduke Franz Fredinand of Austria. But the course of true love does not run smoothly and he must seek advice from two of the founding fathers of psychology, Sigmund Freud and Carl Jung. Romantic complications of another kind turn up in Florence, Italy when Indy and his mother meet the great composer Giacomo Puccini. Dismayed to find his lovelyl mother succumbing to the sensuous charms of the charismatic Puccini, Indy frantically looks for a way to reunite his parents and rekindle their love.
#4 - Love's Sweet Song
Season 1 - Episode 7
Disillusioned after riding with Pancho Villa, Indy hops the ocean where he figures the Great War currently tearing apart Europe might offer him a greater sense of purpose. With Belgian national and friend Remy Baudoin, Indy intends to enlist in the Belgian army. Their ship, though, first stops in Ireland, where they need to take odd jobs to save up the money for the next leg of their journey. Indy works as a bartender in a pub frequented by struggling playwright Sean O'Casey, who is desperately trying to carve out a new Irish identity through the drama of the stage, though the old guard embodied by W.B. Yates has different ideas. Identity figures prominently in this tale, as Indy adopts the guise of a "wealthy" American to impress an Irish lass named Maggie (while her brother, Sean Lemass keeps a wary eye on Jones). The struggle of identity for Ireland itself causes an upheaval in the form of the bloody Easter Rebellion, which erupts before Indy can leave for London. Surviving the violence and turmoil in Ireland, Indy and Remy arrive in London and enlist. Knowing that his life will soon turn to deadly combat, Indy clumsily seeks out the comfort of female companionship, stumbling upon a suffragette meeting arranged by Sylvia Pankhurst. He becomes smitten by the beautiful bus conductor Vicky Prentiss, and the two spend a brief but idyllic time together in the English countryside. Indy and Vicky also visit Indy's old tutor Helen Seymour, who invites them to a dinner banquet attended by none other than Winston Churchill.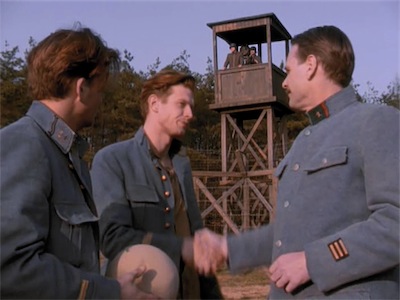 #5 - Trenches of Hell
Season 1 - Episode 8
Having joined the Belgian Army to fight in the Great War under the pseudonym "Henri Defense," Indy witnesses horrific combat in Flanders that kills all of the commanding officers in his unit, leaving young Jones in command. The 9th Belgian Infantry unit is assigned to the French 14th Company, and thrown into the thick of the Battle of the Somme, in a vivid depiction of the terrible hell of trench warfare, including flamethrower and gas attacks. On a brief leave, Indy meets English soldiers and poets Siegfried Sassoon and Robert Graves whose words crystallize for Indy the plight of the soldier in World War I. He soon returns to the front, where he and his fellow soldier Emile are taken captive by the Germans. Indy wastes no time attempting to escape, but his bold efforts only land him sent to the maximum security prison at Dusterstadt on the Danube. There, Indy meets a captive Charles de Gaulle, and together, the two conspire a clever plan to escape the inescapable fortress.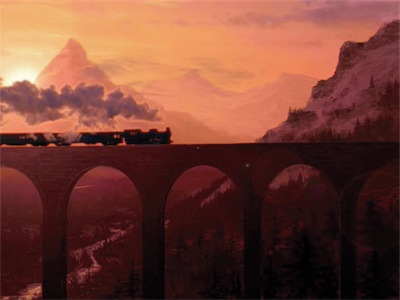 #6 - Adventures in the Secret Service
Season 1 - Episode 13
Indy finds that he must enlist the help of Habsburg royalty when he embarks on a dangerous diplomatic mission through enemy-held Europe into the palace of Emperor Karl of Austria. Endangering his life and the lives of his royal charges, Indy gambles all in a desperate attempt to bring the war more quickly to an end. Then, in chaos-ridden Russia, Indy finds his espionage work once again threatening lives when he infiltrates a group of young Bolsheviks and begins to sympathize with their plight. As the country lurches toward revolution, Indy finds himself torn between loyalty to his friends and his military duty.
#7 - Oganga, The Giver and Taker of Life
Season 1 - Episode 11
In a war-torn country, Indiana Jones finds a wellspring of hope in the presence of one remarkable man. On a vital military mission for the Allies, Indy comes across a disease-ravaged African village and is able to rescue one small child from certain death. The presence of the child endangers the mission, leaving Indy in a moral quandary, forced to fight his conscience, his sense of duty, his own men and the enemy as he battles his way across country. Depressed by the turmoil around him, Indy reaches his lowest point. Hope appears in the presence of Albert Schweitzer, a profoundly inspiring and committed doctor, philosopher and musician. Helping out at Schweitzer's jungle hospital, Indy finds his faith in humanity restored and his outlook on life forever changed in this beautiful and moving film.
#8 - Mystery Of The Blues
Season 1 - Episode 20
Going to college and working in a seedy speakeasy brings Indy into contact with jazz great Sidney Bechet, who teaches him how to play the blues. Unfortunately, he also crosses paths with up-and-coming thug Al Capone and it's only with the assistance of his dorm roommate, future Untouchable Eliot Ness, that Indy is able to solve a vicious murder and prevent himself from ending up in a pair of cement overshoes.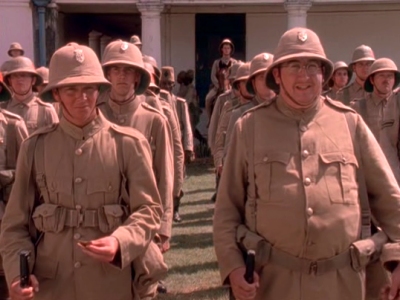 #9 - Phantom Train of Doom
Season 1 - Episode 10
Weary of the carnage of the Western Front, Indiana Jones and his friend Remy transfer to Africa, each receiving promotions to the rank of lieutenant in the Belgian Army. A few missteps put them on the wrong train, and the young officers end up hopelessly lost in the veldt. Trying to get back to their unit, Indy and Remy come across a colorful group of soldiers nicknamed "The Old and the Bold." The 25th Frontiersman Battalion, Royal Fusiliers are led by Frederick Selous, the famed hunter that Indy met years ago while on safari with Teddy Roosevelt. Selous sees Jones' passing knowledge of trains as good luck, and orders Indy on a mission to destroy the Phantom Train: a powerful rail-mounted German artillery gun that is mysteriously able to appear and disappear at will. Jones is the youngest of the lot by far -- most of the Frontiersmen were too old for active service, so they formed their own unit -- and this adventure causes him to rethink his assumptions about age and experience. Pleased with Jones' luck, Selous takes the unwitting Indy on the next Frontiersman caper: the capture of the notorious German military mastermind, Colonel Paul Von Lettow-Vorbeck. Peasant disguises, a hot air balloon, a pride of lions, a giant termite snack and angry natives all figure into a thrilling chase across the Africa savanah as Indy ends up unwilling captor to the opinionated officer. "It's like we kidnapped my father!" remarks Indiana Jones.
#10 - Passion for Life
Season 1 - Episode 2
Young Indy and his family meet Theodore Roosevelt, former President of the United States, who is on safari in British East Africa (now known as Kenya). Roosevelt is on an official expedition sponsored by the Smithsonian Institution to collect specimens for the National Museum in Washington. One particular specimen eludes him, though; the Fringe-Eared Oryx, which at one time was plentiful, now seems impossible to find. Indy is determined to help the awe-inspiring Roosevelt. He befriends a Massai boy, Meto, and learns about the ecology chain from a Maasai elder. Indy discovers the essential balance that connects all living things in the African savanna, and is troubled by the early 20th Century practice of killing animals for display in museum as a means of conservation. Later, Indy then travels to Paris, to study the new artistic movements radically reshaping the artist scene. While the Louvre offers all sorts of staid classics, the "real" artists can be found living in some of the seamier -- and danger-filled -- corners of Paris. A young Norman Rockwell takes Indy into a bohemian café in Montmartre, where they see hot-headed artist Pablo Picasso and his quieter companion Georges Braques butting heads with an aging Edgar Degas. Picasso is determined to prove to the old guard Degas that he can paint as well as the former, and not single-handedly destroying the art scene as Degas claims.
#11 - My First Adventure
Season 1 - Episode 1
The first chapter of the Young Indy series begins in his home town of Princeton, where we get a snapshot of the life of the Jones family -- father Henry, mother Anna, and the tireless Henry Walton Jones, Jr., better known to us as Indiana Jones. Before long, nine-year old Indy has joined his family on a trip around the world, starting in Oxford where they bring aboard Indy's no-nonsense tutor, Helen Seymour. (Egypt, May 1908) Their first exotic destination is Egypt's Valley of the Kings, where Howard Carter is currently excavating a newly discovered tomb. Intrigue abounds as a murder mystery takes place on the campsite, which Indy must help solve with the help of T.E. Lawrence, the legendary Lawrence of Arabia. (Tangiers, May 1908) The next leg of Indy's journey takes him to Tangiers, Morocco, where his family stays with Walter Harris, correspondent from the London Times (and eventual author of the famous Morocco That Was). There Indy meets Emily Keene, Sharifa of Wazan, and befriends a young Moroccan slave named Omar. An ill-advised trip to a dangerous marketplace results in Young Indy and Omar being kidnapped by slave-trading brigands. Dragged on a terrifying journey across the burning sands of North Africa to the slave markets of Marrakech, Indy finds that he must rely on his courage and wits to survive the brutal ordeal.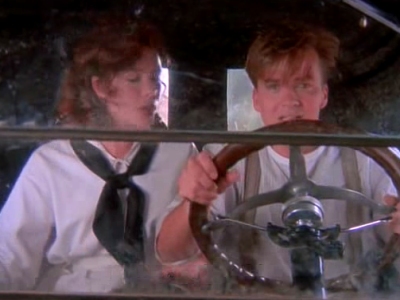 #12 - Spring Break Adventure
Season 1 - Episode 6
It's 1916, and high school student Indiana Jones is living with his dad in Princeton, New Jersey, working as a soda jerk. Spring break is fast approaching, and all Indy can think of is taking his girlfriend Nancy (daughter of cliffhanger author Edward Stratemeyer) to the prom in a slick new Bugati. The car's foreign engine is impossible to get parts for, but a favor from a professor working at Thomas Edison's laboratory raises his hopes. His plans are sidetracked when a mysterious break-in, the theft of an electric motor, and rumors of German spies result in a mystery that only Indy and Nancy can unravel. Indy and his father then head to the southwest to visit family in Albuquerque. With his mischievous cousin Frank, Indy heads to Columbus, New Mexico to sew some wild oats when the town is suddenly attacked by Pancho Villa and his riders. Playing hero, Indy follows the Villistas into the desert and is soon taken captive. As a 16-year old itching for a good fight, Indy is stirred by Villa's words, and joins his cause, riding with the Villistas as General Pershing chases them throughout the desert. Indy meets and befriends the Belgian expatriate Remy, witnesses the intensity of a young George S. Patton, and also finds a murderer who escaped the law eight years earlier in Cairo in this adventure that sets the teenage Indy on a path that will lead him to war-torn Europe.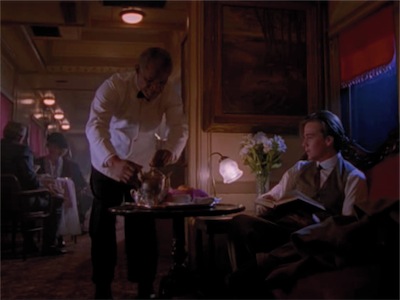 #13 - Hollywood Follies
Season 1 - Episode 22
While working for a Hollywood movie studio, Indy finds that he is no match for wily, megalomaniacal director Erich von Stroheim when the two lock horns over the ever-increasing budget of Stroheim's film Foolish Wives. Though battered by the film industry, Indy decides to give it one more chance and goes on a location shoot with legendary director John Ford. Ford and his cronies, including aging gunman Wyatt Earp, help him to see the magic of movies and moviemaking, and when an actor is accidentally killed, Indy pitches in to save the film.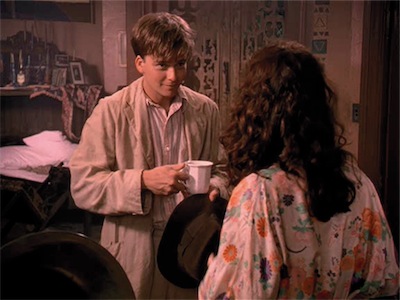 #14 - Scandal Of 1920
Season 1 - Episode 21
In New York City, Indy covers a lot of ground as he stage-manages a Broadway musical, parties with 5th Avenue high society, reads poetry with Greenwich Village bohemians and trades barbs with the literary wits of the Algonquin Roundtable. Composer George Gershwin accompanies Indy in his adventures as he attempts to ensure that the show goes on despite temperamental stars, malfunctioning props and the fact that he's dating three very different women at the same time. The film includes wonderful production numbers and a marvelous musical score.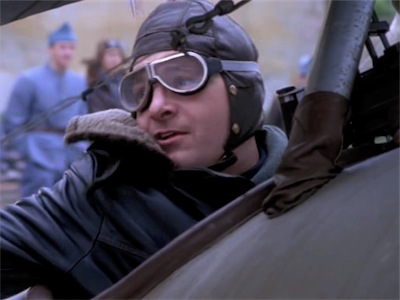 #15 - Attack of the Hawkmen
Season 1 - Episode 12
Indy returns from Africa with a changed perspective thanks to his time with Albert Schweitzer. Rather than wage war on bloody battlefields, he sees an opportunity to help end the great conflict by joining French Intelligence. His plan succeeds almost too well, as he is instantly assigned to the Lafayette Escadrille as a reconnaissance photographer -- a position with a notoriously short lifespan. The legendary flying unit consists of American volunteers flying under the French flag, engaging in daring dogfights against the enemy. In Indy's time with the unit, he comes face to face with German Ace Manfred von Richthofen, better known to history as the infamous Red Baron. Indy's next intelligence assignment is again rooted in air superiority. The aviation genius Anthony Fokker's loyalty is reportedly for sale, and it's up to Indy to contact the designer and make him an offer. Outfitted with plenty of spy gear, Indy goes behind enemy lines to intercept Fokker, who is about to unveil a diabolical new air weapon.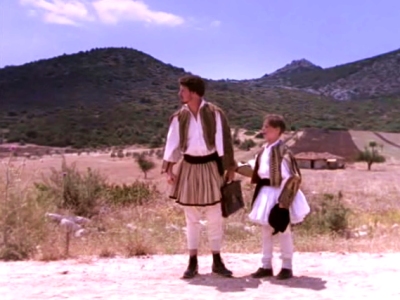 #16 - Travels with Father
Season 1 - Episode 4
The world-wide trip that Henry Jones, Jr. embarks upon in the early 1900s next takes him and his family to Russia. A fit of clumsiness lands Junior into hot water with his father. Not bearing any more punishment, Indy runs away into the Russian countryside. He encounters an odd, cantankerous old man named Leo Tolstoy, who is in full agreement that hell is other people. Both are running away to seek a simpler life. They cross the countryside, encountering colorful Gypsies and avoiding fierce Imperial Cossack troops. The hardships of the journey make Indy homesick, but he won't soon forget his journey with the stubborn old man. Indy's next destination is Greece, where his mother Anna realizes that father and son need to spend more time together. The two bristle at each other's company as they explore the sites of ancient Greece, but Henry finally reaches past Indy's impudence and stubbornness when the topic turns to philosophy and the teachings of Aristotle. A series of misadventures lead them to an isolated monastery perched high on the peak of a mountain. While studying in the library, Indy meets Nikos Kazantzakis, the writer who would some day write Zorba the Greek. Lessons on causality come in handy on the harrowing trip in a tiny cage reeled up a thousand-foot mountainside.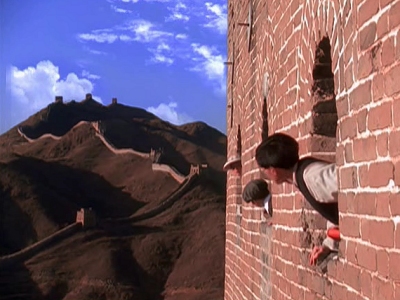 #17 - Journey of Radiance
Season 1 - Episode 5
In Benares, the most prominent religions of the worlds gather near the banks of the Ganges. Indy is there, getting a first-hand look at the major faiths with no less impressive a tour-guide than Jiddu Krishnamurti, a young boy handpicked by the Theosophy movement and proclaimed to be the next messiah. Not everyone believes such a weighty claim, least of all Helen Seymour, who has misgivings about theosophists, especially their hosts Annie Besant and Charles Leadbeater. Helen's investigations provide her a lesson in skepticism, tolerance, and preconceptions, while Indy witnesses the divine through the lenses of many different faiths. The Jones family next heads to Peking, where Indy, Anna and Mrs. Seymour tour the Great Wall of China. Journeying further inland, Indy falls ill, and Anna is desperate to get him help. A poor Chinese family takes in the travelers, and Anna must brave new customs and strangely unfamiliar medical practices -- the kind performed by Dr. Wen Chiu -- if Indy is to survive his severe sickness.
#18 - Daredevils of the Desert
Season 1 - Episode 15
Set in Gaza 1917, Indiana Jones is operating undercover for French Intelligence in the Middle East. The British have a plan to take Jerusalem by Christmas, and to do so they need to attack the ancient desert town of Beersheba, a fortification protected by the arduous stretches of desert that surround it. Colonel Meinertzhagen and Major T.E. Lawrence brief and equip Jones on his assignment. He must do all he can to protect the wells in Beersheba, or else the British and Australian forces tasked to attack will surely die of thirst. Posing as a trader, Indy is teamed with a beautiful spy named Maya. They trek across the desert and infiltrate Beersheba. Intrigue and betrayal abound as Indy and his fellow intelligence agents come face-to-face with the Turkish commander Colonel Ismet Bey and his German attaché Schiller. The story culminates in a spectacular cavalry charge by the gallant soldiers of the Australian Lighthorseman Regiment whose very survival hinges on the success of Indy's mission.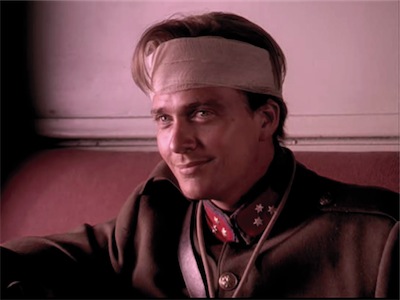 #19 - Tales Of Innocence
Season 1 - Episode 16
In Italy, Indy's espionage work takes him behind enemy lines where he embarks on an important propaganda assignment that he hopes will bring a swift end to the war. Along the way, he engages in a comic rivalry with Ernest Hemingway over the affections of a beautiful Italian girl. After being wounded in action, Indy is transferred to North Africa where he joins the French Foreign Legion. While trying to uncover the identity of a traitor in his own ranks, Indy battles hostile Berber tribesmen and engages in an innocent flirtation with author Edith Wharton.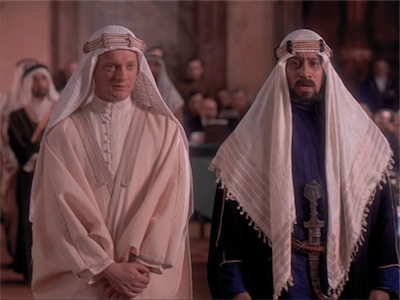 #20 - Winds Of Change
Season 1 - Episode 19
Working as a translator in Paris brings Indy in contact with T.E. Lawrence, Prince Faisal of Arabia and Ho Chi Minh. The brutality of realpolitik devastates the idealistic young Indy, and he returns home only to discover the ugly face of bigotry as encountered by his boyhood friend, Paul Robeson.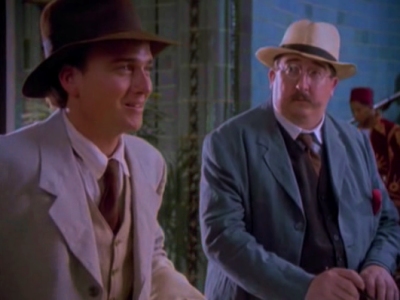 #21 - Treasure Of The Peacocks Eye
Season 1 - Episode 18
The war in Europe ends but a new adventure begins for Indy when a mysterious man's dying words - "The eye of the peacock!" - send him on a thrilling treasure hunt for one of Alexander the Great's most treasured possessions. Pursued by a dangerous one-eyed man, Indy follows the trail of the diamond from London to Alexandria to the South Seas where he has a run-in with a murderous band of Chinese pirates. The shipboard battle that ensues is a spectacular display of swords, guns and flying fists. Marooned by the pirates on a remote desert island, Indy is captured by savage headhunters, but before they can turn him into a shrunken head and cannibal stew, he is rescued by anthropologist Bronislaw Malinowski and makes a life-altering decision.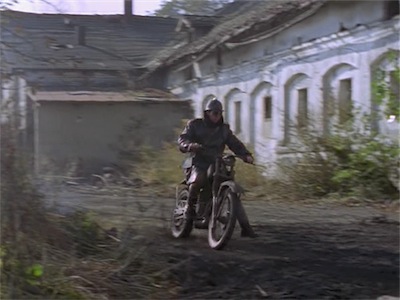 #22 - Demons of Deception
Season 1 - Episode 9
It's September, 1916. Indiana Jones -- posing as Belgian Henri Defense -- has joined with the French to serve as a motorcycle courier to the trenches at Verdun. There is perhaps no greater contrast than the carnage at the frontlines compared to the comfort of the chateau where Generals Robert Nivelle, Henri Philippe Pétain and Joseph Joffre plot out their next moves. On a dangerous spy assignment, Indy returns with news of deadly German artillery being brought to Verdun, yet such reports are ignored in the face of political pressures guiding a seemingly futile war. In October, Indy gets a break from his courier duties and heads to Paris on leave with his good friend Remy. The two plan to look for girls but Indy is sidetracked when he must pay a visit to a family friend and spend time at a stuffy dinner party. There, though, he meets the beautiful temptress Mata Hari. The attraction is instantaneous, and Indy begins a torrid love affair with her. But in all this, Indy gets an eye-opening lesson in honesty and self-deception, and learns that she is seeing several other men as well, most notably the French Minister of War. In addition to being unfaithful, Mata Hari is suspected of being a spy.