The Adventures of Pete & Pete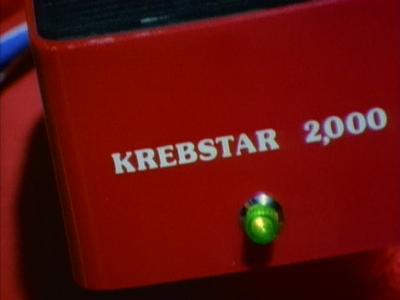 #1 - The Nightcrawlers 8.50
Season 1 - Episode 3
Pete is mad at his Mom about his bed time.So he, Artie, and other friends attempt to brake the world record of how many days can you go without sleeping. Only one kid will survive with help from the person he is mad at in the first place.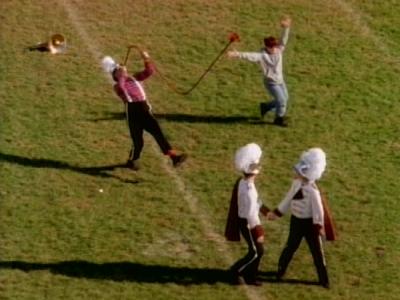 #2 - Day of the Dot 8.37
Season 1 - Episode 2
Ellen is chosen to be the dot of the 'I' in the upcoming band performance. After spending more time with her partner than Pete, Pete gets jealous.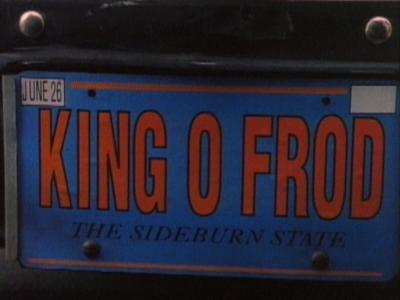 #3 - The King of the Road 8.16
Season 1 - Episode 1
The Wrigley family goes on their yearly trip to Hoover Dam. When the family stops to eat for lunch, another man and his family also stop off at the same place, on their way to the Hoover Dam. Dad is determined to beat the other father for the title 'King of the Road'. The outcome? A bunch of naked Wrigleys.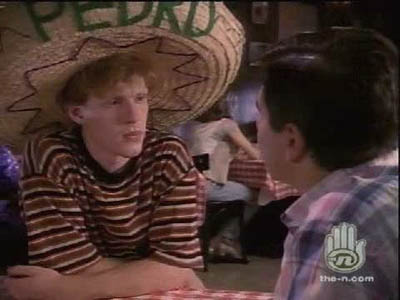 #4 - The Trouble With Teddy
Season 3 - Episode 2
Big Pete offers to let his friend Teddy stay over while his parents are away and begins to notice just how many annoying habits Teddy has. Meanwhile, Little Pete tries to get in touch with the land.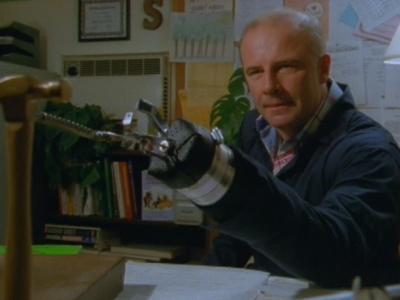 #5 - Tool and Die 8.14
Season 1 - Episode 5
Older Pete tries to get a C in his shop class by making the most average thing that he can. His plan fails when his shop teacher, Mr. Slurm, makes him work on his special project with Endless Mike.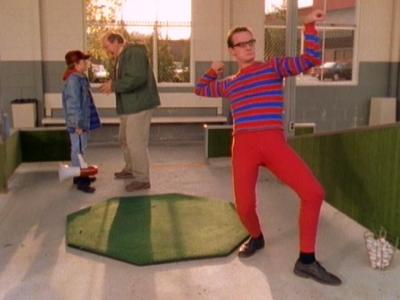 #6 - Rangeboy
Season 1 - Episode 4
Older Pete gets a job as a rangeboy at the driving range that Mr. Wrigley frequents. Meanwhile, Artie becomes friends with Clark the turtle again.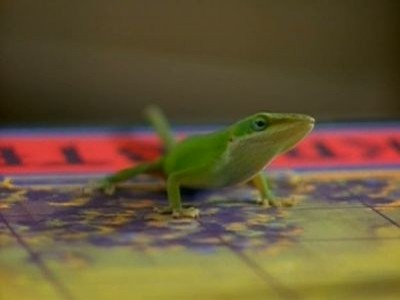 #7 - The Big Quiet
Season 2 - Episode 4
Little Pete copes with the death of his pet lizard Gary while Big Pete struggles to improve his relationship with Dad in hopes of avoiding a lifetime of awkward conversations.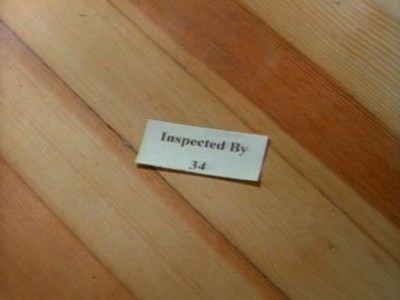 #8 - Inspector 34
Season 2 - Episode 7
Little Pete finds his guardian angel, Inspector 34, who inspects the Kreb of the Loom underwear worn by the Wrigleys and their friends. While Inspector 34 recruits Little Pete to be an inspector, Pete shows him how to interact with normal people and have fun. Little Pete struggles with perfection while Inspector 34 lets his tendency toward perfection and his hormones go to his head. The new-found perfection of Inspector 34 begins to infect the neighborhood, and people begin behaving erratically. Little Pete must help everyone find a way to live in moderation between perfection and abnormality.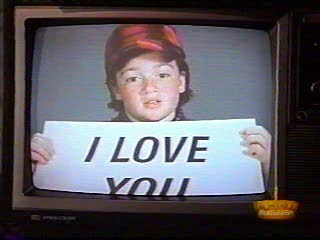 #9 - Crisis in the Love Zone
Season 3 - Episode 6
Spring fever hits Wellsville hard and everyone begins dropping like flies. Big Pete is smitten by a star member of the tennis team, Ellen realizes her true feelings for him, and Pit Stain is head over heals for Nona. Little Pete falls for Eunice Puell, the mail lady, despite his most sincere efforts to avoid love through his mantra, "Love bites." Nona is the last to go, finally falling for Little Pete. The results of this immense love web build toward a climax.
#10 - The Call
Season 2 - Episode 3
On the hottest day of the summer, Little Pete decides to answer an infamous pay phone that has been ringing for twenty-seven years, while Big Pete decides to figure out who the call is for.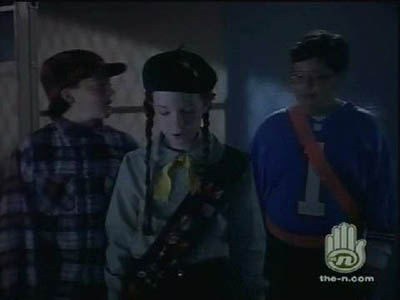 #11 - Allnighter
Season 3 - Episode 8
Little Pete, Monica, and Wayne get trapped in the school after it closes and are stuck for the night. They attempt to elude a fearsome school legend, who they are eventually forced to confront.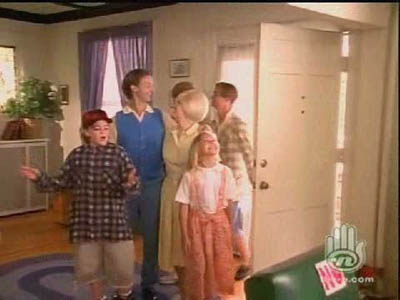 #12 - 35 Hours
Season 3 - Episode 1
The Petes are entrusted with the key to the house while Mom and Dad go away on a trip for two days. Just when it looks like their plan to stage the ultimate bicycle race around the house (The Wrigley 500) is about to materialize, Big Pete is struck by hormones and instead chooses to vie for the attention of his latest sweet-heart, Margie Corsall. Little Pete sells the house in retaliation to the nicest family ever, the Krechmars. Big Pete tries to set things right with his brother and they attempt to regain ownership of the house before Mom and Dad return.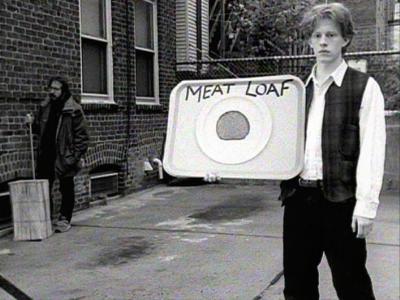 #13 - Don't Tread on Pete
Season 1 - Episode 6
While younger Pete has a hard time in gym class, older Pete finds out that he forgot about a test on the Revolutionary War.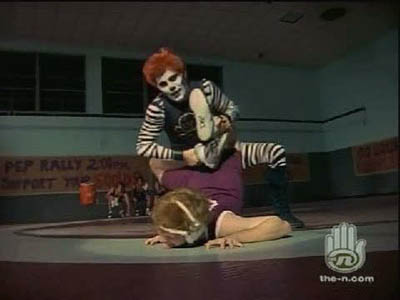 #14 - Pinned!
Season 3 - Episode 10
Big Pete tries to get a varsity letter and climb to the top of the social ladder the easy way by joining the wrestling team, and finds that individual sports are not a cakewalk. He trains for a confrontation at the big match with "Endless" Mike Hellstrom, and is coached by Ellen, a huge wrestling fan. However, Ellen's efforts to coach Big Pete are threatened by the school's wrestling coach, Beano Glattner.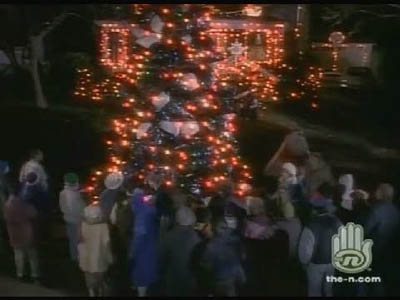 #15 - O' Christmas Pete
Season 3 - Episode 11
Little Pete prolongs Christmas for as long as possible after the holiday's end, in an attempt to keep the neighborhood in a constant aura of yuletide joy. His efforts are threatened by a bitter garbage man who enjoys destroying Christmas trees and the holiday spirit they represent.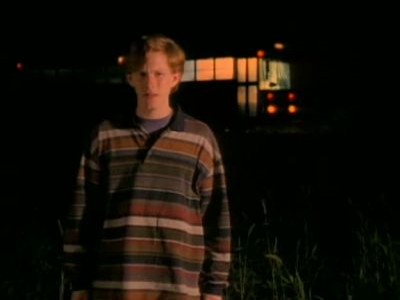 #16 - Yellow Fever
Season 2 - Episode 12
Big Pete is stuck on a school bus departing for the deepest, darkest parts of the human psyche, as well as the county milk museum. During the bus ride, Pete befriends people he never thought he'd associate with, succumbs to the temptations of bullying, and is forced to cope with his actions and repent.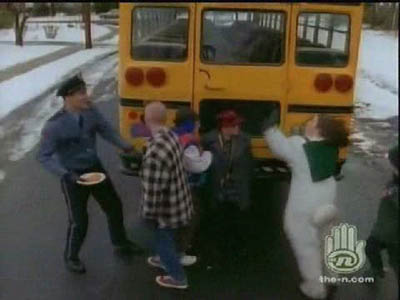 #17 - Saturday
Season 3 - Episode 13
The gang spends a typical Saturday in Wellsville. Ellen tries to deliver a pizza dressed as a bunny, Wayne tries to keep his new white sneakers clean, Monica keeps the streets safe as she looks for an evil ninja, Big Pete gets a haircut, and Bus Driver Stu gets frustrated with a traffic light that rarely changes to green, and when it does, won't stay that way for more than a few seconds.
#18 - Time Tunnel
Season 2 - Episode 5
On the day that Daylight Saving Time ends in the fall, the Petes celebrate the extra hour by taking advantage of the "time warp" to do something momentous. This year, however, Big Pete is overcome by hormones and asks Ellen out on an official date. He enlists the help of his nemesis, "Endless" Mike Hellstrom, to help the date go smoothly. Mike lends Big Pete his customized Ford Mustang convertible and teaches him the nuances of dating. When things don't work out right, Big Pete is forced to use the power of the time warp to fix things with Ellen before their friendship is lost forever.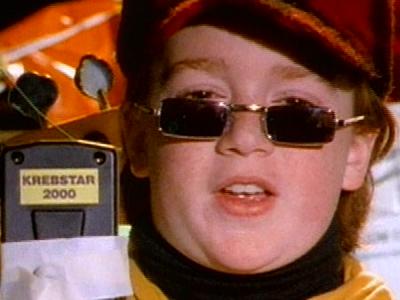 #19 - Hard Day's Pete
Season 1 - Episode 8
Younger Pete stumbles across a band practicing in a garage. He loves the song that they're playing, but then forgets how it goes. He forms his own band and tries to re-create the song.