The Addams Family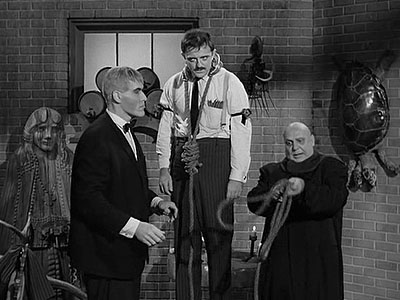 #1 - Green-Eyed Gomez
Season 1 - Episode 8
Lionel Barker, an old friend of Morticia' s, arrives at the house and Gomez is jealous of him.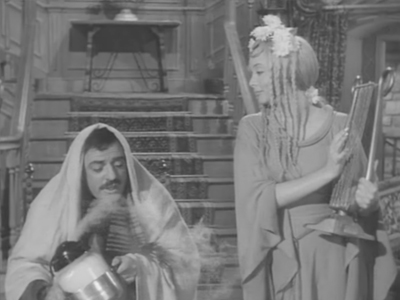 #2 - Morticia's Romance (2) 8.32
Season 2 - Episode 3
Wednesday and Pugsley refuse to go to sleep until they are told the rest of the story of their parents' romance.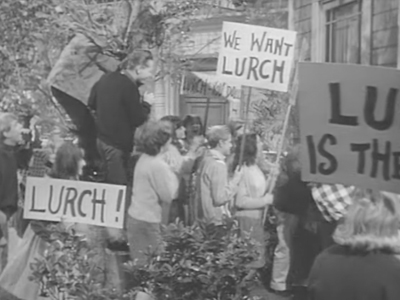 #3 - Lurch, the Teenage Idol 8.23
Season 1 - Episode 33
Lurch records a song at the harpsichord which eventually attracts swarms of screaming teenage fans to the house.
#4 - Lurch and His Harpsichord 8.21
Season 1 - Episode 25
Lurch' s harpsichord turns out to be a rare survivor of an extinct make, so Gomez is persuaded to donate it to the local museum. Lurch is left inconsolable, so the Family attempts to get him interested in other pursuits.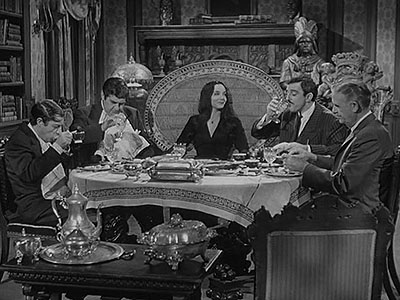 #5 - The Addams Family Meet the V.I.P.'s 8.19
Season 1 - Episode 11
Visiting dignitaries from an Iron Curtain country want to see a ""typical"" American family. Mr. Harris, the Government agent, is resistant to the idea. Mr. Haan insists, so they get out the phone book and randomly select a name. They land on the Addams listing.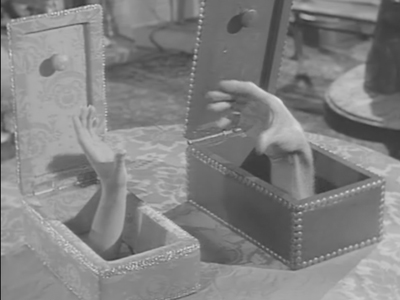 #6 - Morticia Meets Royalty 8.11
Season 2 - Episode 4
Princess Millicent von Schlepp arrives for a visit in her sedan chair.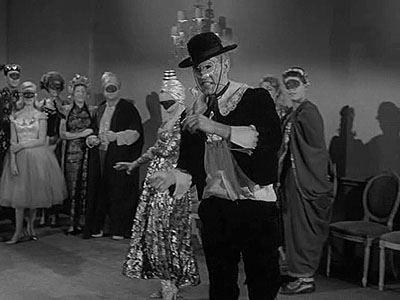 #7 - Lurch Learns to Dance 8.04
Season 1 - Episode 13
Gomez and Morticia are concerned when Lurch refuses to go to the annual Butler's Ball. They then learn the reason, Lurch can't dance. The Addams family then tries to help him by teaching him how to dance.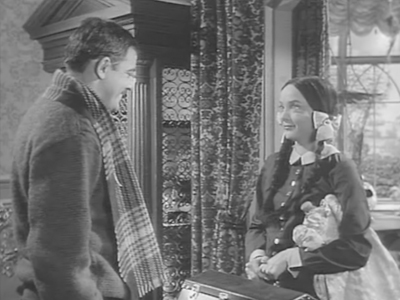 #8 - Morticia's Romance (1) 8.00
Season 2 - Episode 2
On Morticia and Gomez's thirteenth wedding anniversary, Morticia tells the children a bedtime story of how she and Gomez met.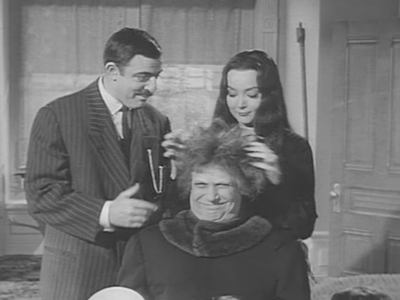 #9 - Uncle Fester's Toupee 8.00
Season 1 - Episode 31
Fester's pen-pal Madelyn Cavendish Beauregard Faversham Firestone Smith, from Paris, Illinois, is coming to visit him, and he's told her he's a handsome, romantic type with a lot of hair.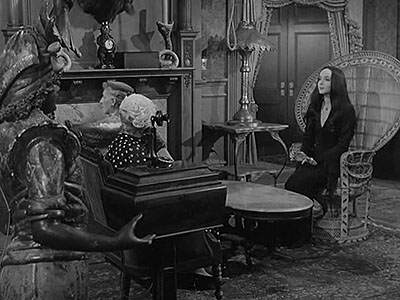 #10 - Morticia Joins the Ladies League 7.92
Season 1 - Episode 6
Gomez and Pugsley visit an old friend of the family, who owns a circus. There, Pugsley befriends Gorgo the Gorilla who later escapes and follows Pugsley home. Meanwhile, Morticia has hopes of joining the Ladies League.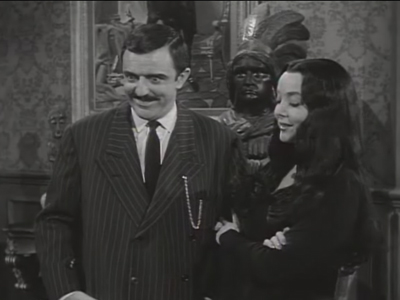 #11 - Morticia, the Breadwinner 7.86
Season 1 - Episode 26
The stockmarket has collapsed, and thousands of people are going broke. Fester and Morticia think that the Family has lost all its money, so Morticia rallies the Family to make money without telling Gomez, as it would upset him.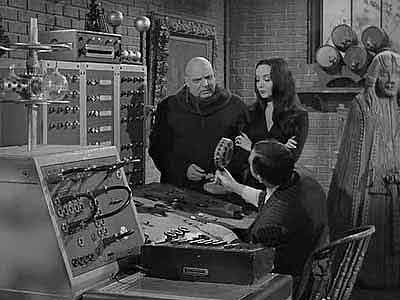 #12 - The Addams Family Splurges 7.86
Season 1 - Episode 19
Gomez and Pugsley build a new computer, Wizzo, because the family wants somewhere new and interesting to visit.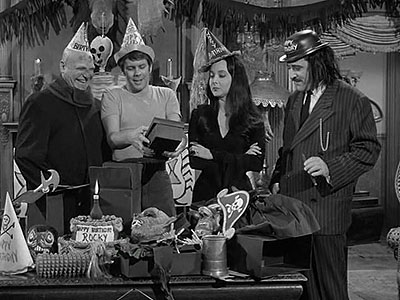 #13 - The Addams Family Meets a Beatnik 7.84
Season 1 - Episode 15
Rockland ""Rocky"" Cartwright III, a beatnik, crashes his motorbike in front of the Addams' house.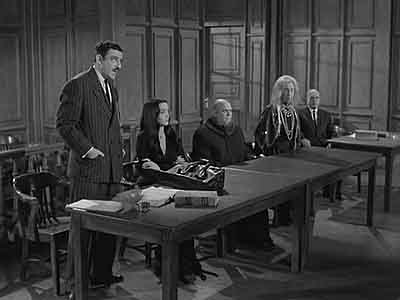 #14 - The Addams Family in Court 7.79
Season 1 - Episode 21
Grandma's been telling fortunes as Madame Bovary, helped by Thing. She's even set up a tent in the living room. Morticia is appalled and wants her to stop. It's too late, though, as the police arrest her.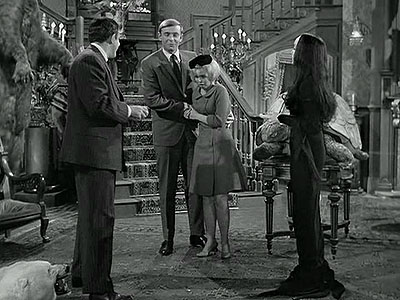 #15 - The New Neighbors Meet the Addams Family 7.67
Season 1 - Episode 9
Hubert and Amanda Peterson are newlyweds, and they have leased the house next door. Their bliss starts to erode immediately when they see the Family washing their pet octopus and Fester testing dynamite caps.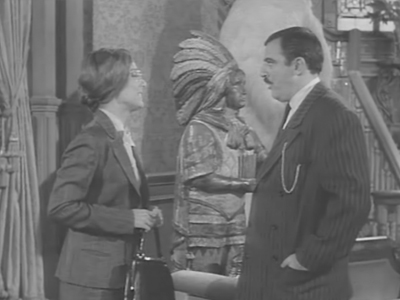 #16 - Gomez, the Reluctant Lover
Season 2 - Episode 10
Pugsley is all melancholic because he's in love with his teacher, Miss Dunbar.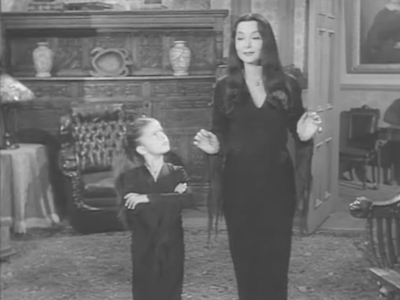 #17 - Feud in the Addams Family
Season 2 - Episode 11
Prominent Boston socialite Abigail Addams (cousin by marriage) is in a feud with the Gomez Addams branch of the family, and is threatening to sue Gomez for his millions.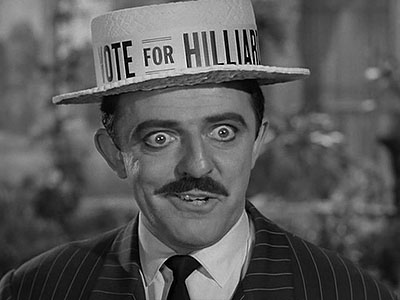 #18 - Gomez, the Politician
Season 1 - Episode 4
Sam Hilliard, the ex-truant officer, is running for city council. This puts Gomez in the campaign mood, and he decides to offer financial support.
#19 - The Addams Family Meets the Undercover Man
Season 1 - Episode 16
Hollister is an undercover operative who's been picking up odd radio signals from the Addams house. Convinced they're spies, he recruits the postman, Briggs, to help.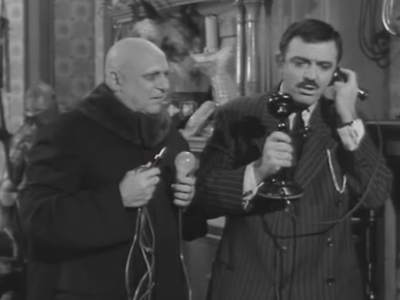 #20 - Uncle Fester's Illness
Season 1 - Episode 18
Fester is becoming sick- He can't even run the trains.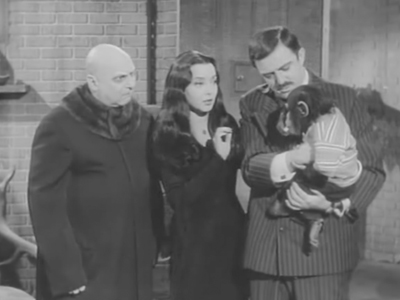 #21 - My Son, the Chimp 7.64
Season 1 - Episode 28
Fester's working on a new experiment when something goes wrong.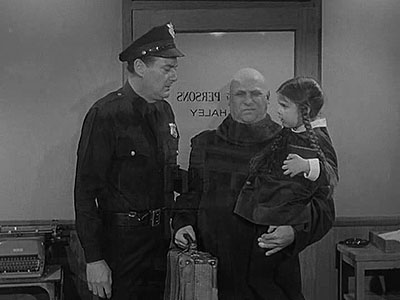 #22 - Wednesday Leaves Home
Season 1 - Episode 10
Wednesday packs up her spider and runs away after being scolded for using Uncle Fester's blasting caps instead of her own.
#23 - Cousin Itt Visits the Addams Family
Season 1 - Episode 20
Cousin Itt arrives for a visit and settles into the attic. He's good at magic tricks, but restless.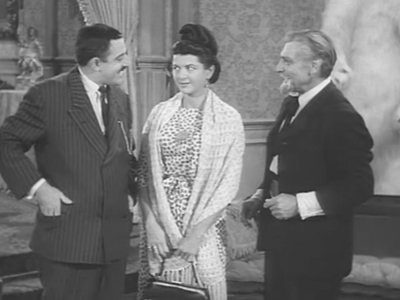 #24 - Morticia's Dilemma
Season 2 - Episode 14
There's a letter for Gomez from Camplona, Spain - an old family friend, Don Xavier Francisco de la Mancha Molines and his daughter is coming to visit.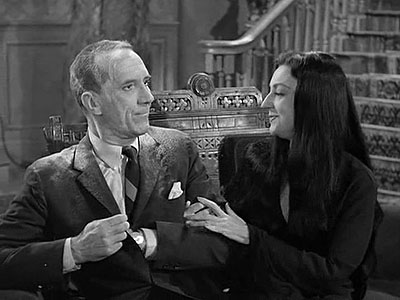 #25 - Morticia, the Matchmaker
Season 1 - Episode 12
Cousin Melancholia comes to seek solace at the Addams home. Melancholia's fiancee, Fred, has left to join the Foreign Legion. Morticia is determined to find her a new man and phones up Hasty Marriage.