The 4400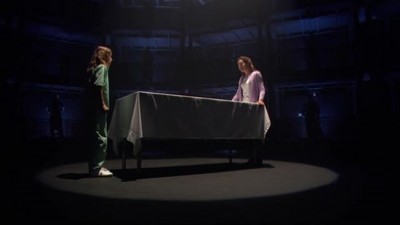 #1 - Gone (1) 8.24
Season 3 - Episode 4
Someone is targeting young 4400's and Maia gets kidnapped. A mistake from Shawn's past comes back to haunt him. Richard is given a position of authority at the 4400 Center.
#2 - Terrible Swift Sword 8.19
Season 3 - Episode 12
NOVA group members that were in the custody of NTAC escape from jail with outside help from Jordan Collier. Diana tells April about her relationship with Ben. Shawn and Richard learn that Isabelle is working with Dennis Ryland.
#3 - Fifty-Fifty 8.19
Season 3 - Episode 13
Tom and Diana continue their investigation on Jordan Collier's plan for mankind. Dennis Ryland rejoins NTAC. Isabelle prepares for battle.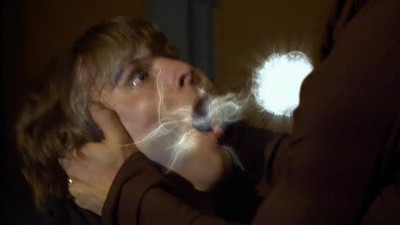 #4 - Mommy's Bosses (2) 8.18
Season 2 - Episode 13
7 of the 4400 have died and Maia gets worse all the time Out of suspicion and despair Diana threatens Dr. Hudson with a gun. Lily has run away with Isabelle and Richard pleads he to come back. Marsdem seems unable to avoid a long prison term which makes Alison contact Kyle.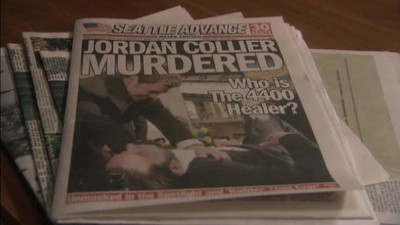 #5 - As Fate Would Have It 8.17
Season 2 - Episode 6
Maia sees a vision of Jordan Collier's death. Kyle's frightening blackouts are disrupting Tom's personal life. Diana is asked to hand over Maia's diary to NTAC.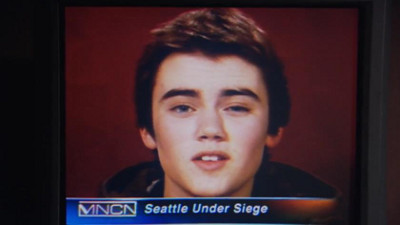 #6 - The Wrath of Graham 8.13
Season 4 - Episode 1
A high school student develops an ability after injecting promicin. Tom visits Isabelle in jail, while Diana searches for her missing sister. Following the advice of a young woman, named Cassie, Kyle is able to wake Shawn from his coma. Jordan Collier's conscience gets to him. Meanwhile, NTAC gets a new director.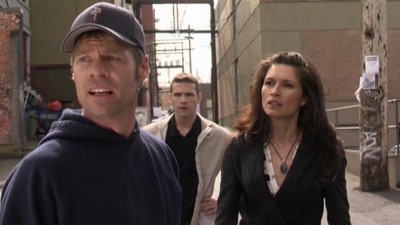 #7 - Being Tom Baldwin 8.11
Season 3 - Episode 3
Tom is accused of murdering TJ Kim. 17 year old Boyd Gelder has the ability to change his appearance whenever he chooses. Meanwhile, Shawn and Isabelle grow closer.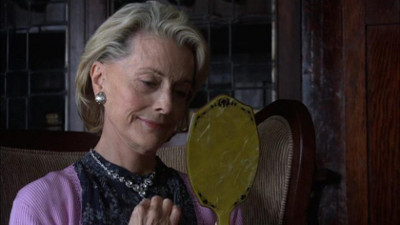 #8 - Audrey Parker's Come and Gone 8.07
Season 4 - Episode 3
An elderly woman develops the ability to astral project unseen by others, but she is stuck in limbo when her body is murdered, and she must find a way to contact Tom and Diana to help catch her killer. Elsewhere, Shawn decides to start healing people again despite threats.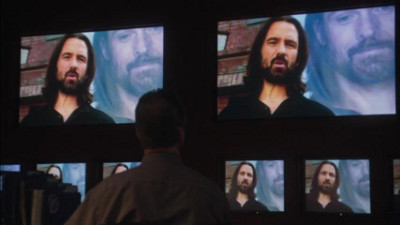 #9 - Till We Have Built Jerusalem 8.06
Season 4 - Episode 7
When Jordan Collier and his followers seize control of most of Seattle, the government sends a Delta Force of enhanced soldiers to capture Collier dead or alive.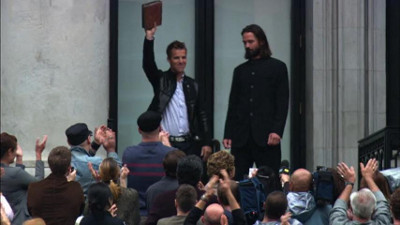 #10 - The Great Leap Forward 8.06
Season 4 - Episode 13
Paramedics try to resuscitate Susan Farrell. They believe that she took promicin and lost the 50/50 lotto that comes with it. Danny is certain that she did not take the shot. After arriving at the hospital with the paramedics, things get complicated as everyone around Danny start to die. Garrity and another NTAC agent are sent to the hospital to assess the situation.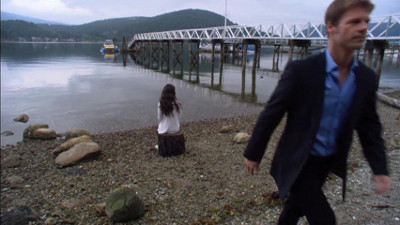 #11 - Ghost in the Machine 8.05
Season 4 - Episode 11
Tom and Diana must race to find the source of a computer virus that could bring down Ubient software, one of the world's largest software companies that is run by suspected member of the marked, Drew Imroth. Meanwhile, Maia visits Promise City where she receives an unexpected birthday surprise: a visit from her birth parents.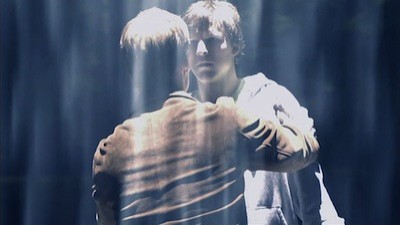 #12 - White Light 8.01
Season 1 - Episode 5
Tom is furious upon finding out that Lyttel took his son Kyle into custody. Diana offers him help in getting Kyle back. Meanwhile, Richard suspects that Collier is trying to take control of Lily's life, and as soon as Collier reveals his intentions, Richard and Lily leave Arcadia Estates. Elsewhere, Danny snaps at Shawn when he finds out that he and Nikki have slept together. Tom and Diana finally find out what really happened to the 4400, which leaves a disturbing question: is this the end - or just the beginning?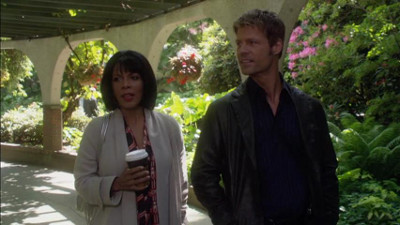 #13 - One of Us 8.01
Season 4 - Episode 10
Tom and Diana look for Richard, but Tom is distracted by his dreams about the future. Meanwhile, Collier is threatened by Shawn's test that could determine who would die from a Promicin shot.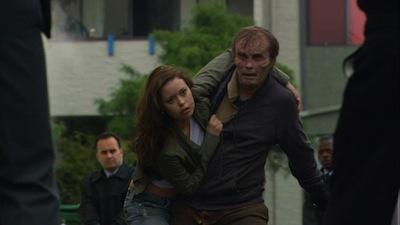 #14 - The Ballad of Kevin and Tess 8.00
Season 3 - Episode 9
Kevin Burkoff becomes a marked man when his research on promicin is discovered. When Tom and Diana search for him, they discover how far he will go to protect his work. Shawn meets his idol at the 4400 Center.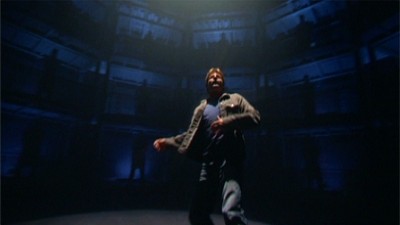 #15 - Gone (2) 7.98
Season 3 - Episode 5
Tom and Diana continue to investigate the disappearance of the 4400 children. Isabelle and Shawn's relationship becomes public.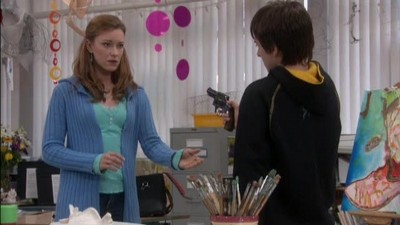 #16 - Suffer the Children 7.97
Season 2 - Episode 5
A school teacher terrifies parents with her supernatural ability to inspire artistic students. Meanwhile, Richard and Lily are confronted by police, and Jordan warns Shawn not to overuse his healing gift.
#17 - No Exit 7.96
Season 4 - Episode 8
P.J. took the Promicin shot 2 months ago. Now he has an ability...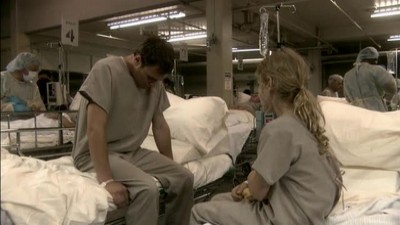 #18 - The Fifth Page (1) 7.95
Season 2 - Episode 12
The authorities led by Dennis Hyland wants to quarantine every 4400, as several of them are sick with the same as Maia. Hunted by bad conscience Kyle somehow contacts Marsden's girlfriend.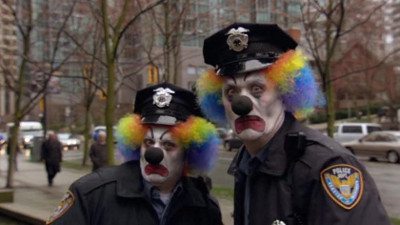 #19 - Fear Itself 7.95
Season 4 - Episode 2
Tom and Diana search for someone who has the ability to make people's worst fears come true. Danny seeks Shawn's help to find a promicin shot. Meanwhile, Cassie leads Kyle to a book that contains a prophecy about Jordan Collier.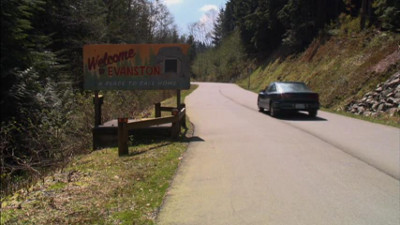 #20 - Try The Pie 7.94
Season 4 - Episode 5
Tom tracks Jordan to a small town, where he meets a woman who can relieve people's stress by talking to them. Meanwhile, Marco and Diana have a nice talk. Maia's visions are giving her nightmares.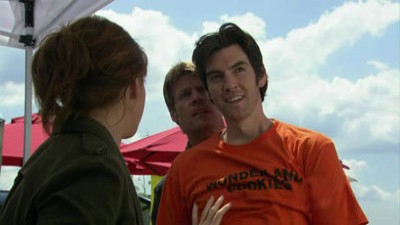 #21 - Blink 7.94
Season 3 - Episode 8
Tom and Diana are drugged with a hallucinogen, that was created from oil that was secreted from the hands of a 4400.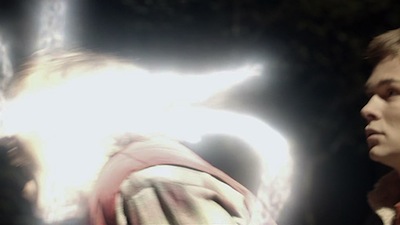 #22 - Becoming 7.93
Season 1 - Episode 3
Tom and Diana are sent out to investigate a homicide that resembles the MO of a serial killer who was never caught nor heard of for 21 years. The first suspect is Oliver Knox, a member of the 4400. However, Knox has an alibi for the night of the murder and another man confesses to all the crimes. Tom and Diana suspect that Knox is luring people to kill for him and try to lay a trap on him. Meanwhile, people begin to turn hostile toward the 4400, and Jordan Collier decides to organize his fellow returnees. But Richard feels uneasy about Collier's interest in them.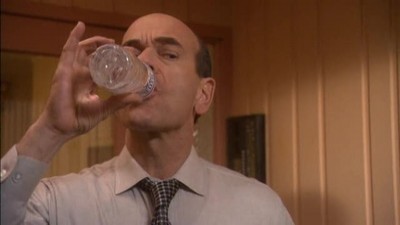 #23 - Weight of the World 7.92
Season 2 - Episode 4
Someone puts his 4400 ability up for auction, and the Supreme Court will have a special session to determine if it's legal and if the auction can continue. Diana and Tom are ordered to investigate. Meanwhile, pop diva Chloe Granger is at the 4400 Center and claims that Jordan's book was a revelation to her. She even cut her tour short because she felt she needed to come to the 4400 Center and become a student. Jordan makes sure this new "recruit" is well treated as it will profit the center. Shawn is working on a recruitment video for the 4400 Center. Richard and Lily travel to Montana where they meet with Eric Papequash, who disappeared in 1955.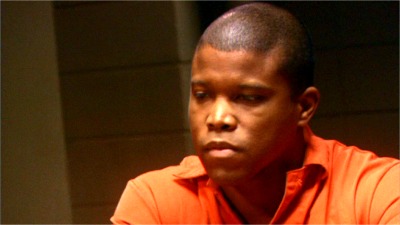 #24 - The New World (2) 7.92
Season 3 - Episode 2
Gary Navarro is arrested for the second attempt to assassinate Dennis Ryland. Knowing she is the key to her mother's survival, Isabelle attempts to kill herself by jumping off the 4400 center building only to survive without a scratch. Matthew Ross expresses his displeasure at her actions and tells her of the destiny she is to face. Isabelle is troubled about what Matthew told her, but after a discussion with Shawn she decides it's her choice with what she does with her life. Matthew gives Isabelle a substance that can kill her if it's injected.
#25 - The Truth & Nothing But The Truth 7.91
Season 4 - Episode 4
April's new ability takes her in a danger. Meanwhile, Shawn is approached to run for public office. Kyle helps Isabelle.