That '70s Show
#1 - Moon Over Point Place (1) 8.24
Season 2 - Episode 26
Eric hates it when he finds a picture of Donna mooning the camera in the yearbook, and has to deal with his jealousy in the matter. Fez thinks that the white man is keeping him down because there are no pictures of him in the yearbook, and takes out his anger in a Foosball game. Jackie wants to spend time with Hyde, but when he won't go to roller disco with her, she decides to see what life is like on his side of the tracks.
#2 - Garage Sale 8.21
Season 2 - Episode 1
To help with finances, the Formans have a garage sale. Hyde, wanting to help out as well, makes his special brownies to sell at the baked goods table, even though Eric warns him not to; the brownies fall into the wrong hands. Red sells more than he intended to, and has to deal with the consequences of his actions. At the movies, Fez puts the moves on Jackie.
#3 - Love, Wisconsin Style 8.16
Season 4 - Episode 27
Kitty and Eric go to the Hub after a dentist appointment and catch Donna (who's drunk) skipping school with Casey. Neither Bob nor Joanne can exert any authority over Donna, so a frustrated Red intervenes while everyone watches. Meanwhile, Jackie suggests that Kelso kiss another girl so that they can reconcile. And Hyde and Fez try to decide what to do with some dead fish that they stole.
#4 - That '70s Finale 8.15
Season 8 - Episode 22
December 31, 1979, and the gang is gathered at the Formans' house for one last New Year's Eve of the '70s. A party isn't a party unless the gang's all here... and some old friends return to celebrate the new decade, while some others get ready to leave.
#5 - Eric's Panties 8.14
Season 3 - Episode 6
Donna finds a pair of panties in the Vista Cruiser and thinks that Eric is cheating on her with his lab partner. Everyone is in for a big shock when they find out who the panties really belong to. Red's doctor's appointment shows that he has high blood pressure, so Kitty puts him on a strict diet, which he finds inedible. Kelso gains a new nickname due to a mishap in the cafeteria.
#6 - A New Hope 8.12
Season 1 - Episode 20
The guys go see Star Wars and are all completely blown away by it. Red asks Eric to hang out with his boss' son now that he's started working at the plant full-time again. David was an awkward kid the last time Eric saw him, but now he's a hunk who likes reading Donna's short stories. Also, Laurie starts hitting on Kelso out of boredom.
#7 - Reefer Madness (2) 8.11
Season 3 - Episode 1
Hyde returns from jail only to find Red beyond furious and ready to kick him out of the house. Afraid that he'll turn the other kids into dope fiends, Red asks Eric if Hyde has ever pressured him to do drugs in the past. Eric wonders if he should confess the truth to Red in order to keep him from forcing Hyde out. Elsewhere, Leo visits the Formans to speak on Steven's behalf while Donna uncovers the reason behind Jackie's new found obsession with Hyde.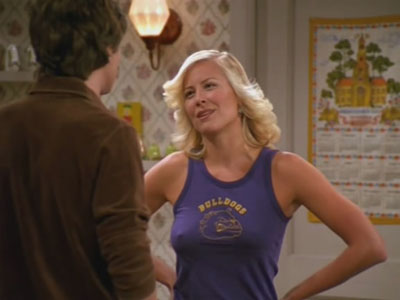 #8 - Eric's Hot Cousin 8.11
Season 4 - Episode 14
Eric' cousin Penny, whom he used to tease unmercifully when they were younger, comes for a visit, and she's...grown some. All the guys are infatuated with her, much to Donna and Jackie's dismay. Jackie and Donna try to be hotter than Penny, with disasterous results. Kitty, feeling like she's not needed, wants to get a pet.
#9 - Dine and Dash 8.10
Season 3 - Episode 13
Kelso invites the gang to an expensive dinner but skips on the bill, leaving Eric and Donna in the restaurant with no money. The two of them decide to shed their "square" personalities and get back at the gang. Bob is upset that Red didn't offer him a job at Price Mart.
#10 - Cat Fight Club 8.07
Season 2 - Episode 25
Kelso has been warned that it could be dangerous for him if Red finds out that he's dating Laurie. Jackie finds herself tongue-tied in the face of Laurie's insults, so Hyde gives her lessons in Zen-coolness. She uses this, and a few other things, to triumph over her rival.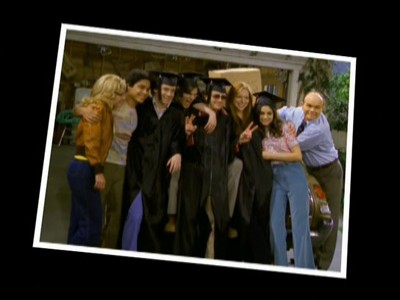 #11 - Celebration Day 8.06
Season 5 - Episode 25
The gang will be split in half when high school graduation is over: Eric and Donna are all set to move into their Madison apartment, while poor Fez is about to be deported. The love triangle amongst the others grows more heated as Hyde and Kelso compete over an indecisive Jackie. But this tense situation is put aside so that the six friends can go camping together the night before graduation. Laurie tags along and dramatically changes Fez's life. Back at the Forman house, Red gives Kitty medication to help her deal with her depression over Eric's imminent departure.
#12 - Parents Find Out 8.06
Season 2 - Episode 19
Eric and Donna are caught having sex in the Vista Cruiser by the police. They bring them to the Forman's home. Red tells Donna that as an adult she should tell her parents and if she doesn't he will. Kitty has a nervous breakdown when she finds out that Eric and Donna are having sex. Fez, Hyde and Kelso try to pick up women on Kelso's CB radio.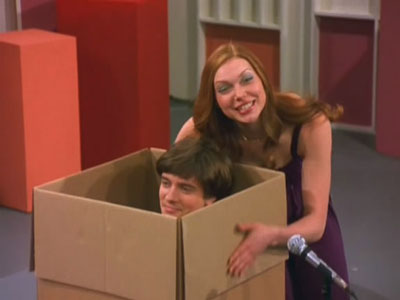 #13 - Everybody Loves Casey 8.05
Season 4 - Episode 26
Kitty decides to throw a neighborhood barbecue after she wins a year's worth of hot dogs. Eric is upset when he learns Casey is invited, so he devises a convoluted plan to make Casey look bad in front of Donna. Kelso and Jackie seek relationship advice from Cosmo to uncover the root of their problems. Fez can't get past second base with Rhonda; Hyde's fed up with how the guys talk about the girls all the time.
#14 - Eric's Corvette Caper 8.05
Season 4 - Episode 22
When Red and Kitty go out of town, Eric takes the Corvette out and lets his date drive. She manages to get it all dirty and Eric scrambles to get it clean in time because his parents are coming home early. Jackie and Donna snoop around in Casey Kelso's room while he's away, and discover that Michael likes to hang out there.
#15 - The Promise Ring 8.05
Season 3 - Episode 25
Eric gives Donna a promise ring but things don't turn out the way that he planned; Jackie, seeing Donna's ring, demands that Michael gives her a promise ring too; Hyde and Fez go cruising for chicks.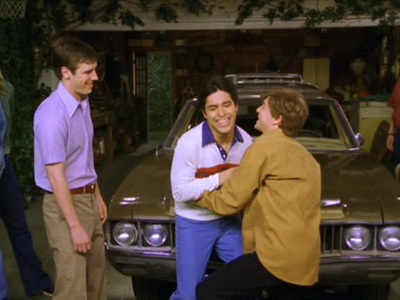 #16 - Til the Next Goodbye (2) 8.04
Season 7 - Episode 25
Kelso drops Jackie off in Chicago, but she is immediately homesick and reaches out to the gang for companionship. Eric finds out at the last minute that Kitty deliberately hid a letter outlining the vaccination shots he's required to have before going to Africa for the year. He has his final Circle with the guys only to finally be busted by Red! As Eric says his good-byes to everyone, Hyde talks to Leo about his true feelings for Jackie and decides to follow her to Chicago…with disastrous results.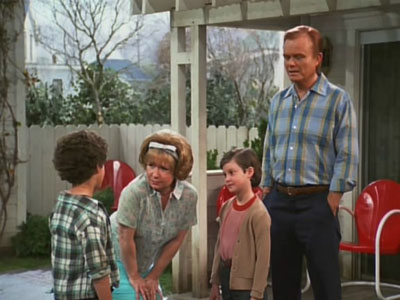 #17 - Class Picture 8.03
Season 4 - Episode 20
While trying to come up with a quote for the yearbook, the gang recalls how they met for the first time. They go through the times when they each met each other, no matter how embarrassing or stupid they were. They also try to work out a saying to put under each of their pictures. Kelso finally comes up with the perfect quote for them all, "It's been a long, strange journey...in Forman's basement!" The gang also realizes how strong their friendship is.
#18 - Tornado Prom 8.03
Season 4 - Episode 15
A tornado is on its way to Point Place and Red and Kitty are stuck in their basement with Bob and Joanne; Eric is stuck with Donna at the radio station; the rest of the gang is stuck at the school during a dance. Kelso is named the Snow King and Jackie can't believe she's only the Snow Queen runner-up.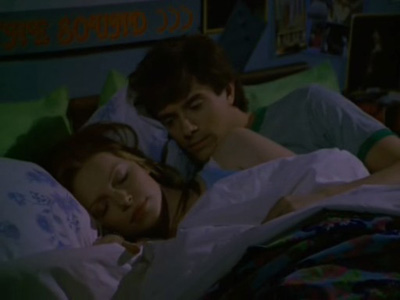 #19 - The Seeker 8.03
Season 6 - Episode 25
Everyone does their best to cheer Donna up after Eric disappeared before the wedding. Midge even shows up to console her daughter, but her arrival causes an awkward scene with Bob and Pam. Also, Hyde lands in the hospital after he takes Donna to the water tower for a talk. While Kitty looks after Hyde, she goes through his medical records and stumbles upon a life-altering piece of news.
#20 - Red Gets a Job 8.02
Season 2 - Episode 14
Eric gets a job at Price Mart as a cashier while Red gets one as a supervisor. Kelso tries to break up with Laurie because she wants a real relationship but Laurie threatens to tell Jackie about her and Kelso.
#21 - Hyde's Birthday 8.02
Season 4 - Episode 23
Kitty plans a surprise birthday party for Hyde's 18th birthday. She recruits Jackie and Fez as decorators because of their feminine creativity (much to Donna's annoyance). Eric, Donna, and Kelso decide to steal a street sign for Hyde's present. But Hyde doesn't want to celebrate because he thinks this means he'll have to move out of the Formans' house.
#22 - The Best Christmas Ever 8.02
Season 1 - Episode 12
Red gives Eric 40 bucks to buy a Christmas tree and says that he can keep the change for his party. So Eric, Hyde and Kelso cut down a tree off the interstate and keep the money. They spend the money on beer and Kelso buys Jackie a Christmas present. Laurie spikes the punch with rum and Jackie's friend's are all attracted to Fez all of the sudden. Red has to work on Christmas Eve and not long after he gets home cops show up at his door telling him that his Christmas tree was illegally obtained and that they have to confiscate it. Also Hyde has a thing for Donna.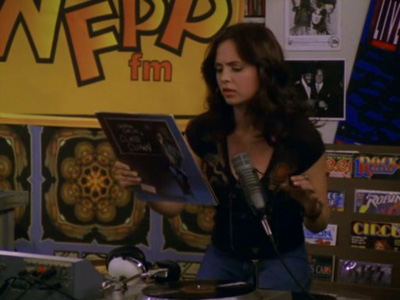 #23 - It's All Over Now 8.02
Season 7 - Episode 15
There's a sexy new intern, "Sizzlin" Sarah, at the radio station that has the guys going crazy. Sarah manipulates the station manager into firing Donna by using Donna's feminism against her. Poor Kitty has the flu and is going to miss meeting Tom Jones at Hyde and Angie's record store, so she makes Red go in her place to get his autograph. And Jackie seeks advice from Fez on talking to Hyde about her true feelings.
#24 - Career Day 8.01
Season 1 - Episode 18
It's career day and the gang must spend the day working with their parents. Eric goes to the hospital with Kitty and is amazed at all she has to deal with every day. Fez accompanies Hyde and interviews cafeteria lady "Gross Edna" while mother and son feud. Poor Michael spends the entire day trying to figure out what his dad does, while Donna is mortified by Bob's crazy promotional antics. And Red finally finds one of Eric's friends he likes: Jackie.
#25 - Kitty and Eric's Night Out 8.01
Season 2 - Episode 18
Eric goes out with his mom to the movies and is embarrassed at first but ends up having a good time. Fez gets a girlfriend and Hyde can't believe that she went from him to Fez and Jackie is jealous because she likes Fez.