Teen Titans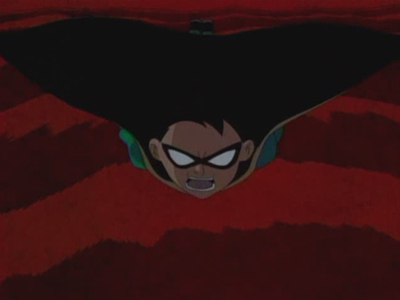 #1 - The End (Part 3) 8.78
Season 4 - Episode 13
The stars are aligned. The sun is in eclipse. All of Slade's labors are about to reach fruition -- and the Titans are about to face their greatest challenge ever. But is there really any hope of preventing the end of the world?
#2 - Titans Together 8.72
Season 5 - Episode 12
All seems lost for young heroes across the globe - they have been spread far and wide, their lines of communication have been severed, and one by one, the Brotherhood of Evil takes them down. But as The Brain claims his victory is assured, one brave hero manages to slip through the Brotherhood of Evil's grasp.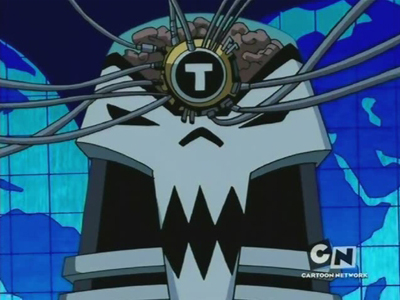 #3 - Calling All Titans 8.57
Season 5 - Episode 11
The final game has begun. While the Titans are spread out throughout the globe on one last mission, Brotherhood mastermind, the Brain, makes his move. Robin has a strategy of his own, but as all the villains begin taking down all the superheroes all at once, will it be enough to save his friends?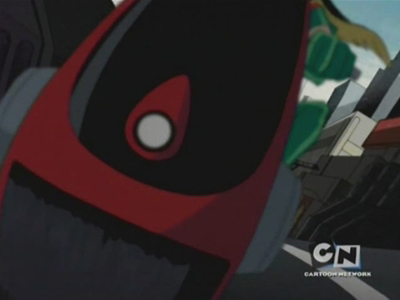 #4 - Employee of the Month 8.44
Season 4 - Episode 5
Beast Boy has only one real dream in life -- to someday, somehow own a Moped. And when Robin won't buy him one and Cyborg won't build him one, Beast Boy has only one way to make his dream come true he has to get a job. However, when he goes to work at a new restaurant called ""Mega Meaty Meat"" for a strange man named Bob, he soon realizes all is not what it seems.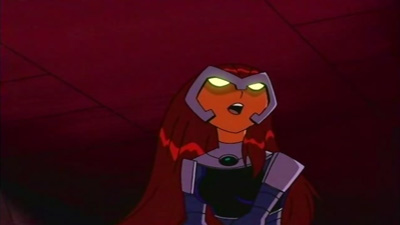 #5 - Go! 8.43
Season 5 - Episode 10
How did Robin meet Starfire? What was Beast Boy's first joke? Why did Cyborg build his Sonic Cannon? When did Raven first call the Titans her friends? Return to the very beginning and see how it all started - from the word ""GO!""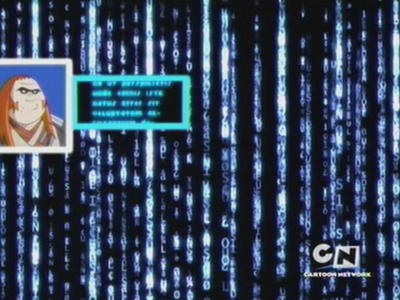 #6 - For Real 8.37
Season 5 - Episode 4
Control Freak returns to Titan Tower with ""The Ultimate Titans Challenge,"" a series of events designed specifically to challenge the Teen Titans. But what happens to Control Freak's big plan when he finds himself facing not the ""real"" Titans - but the Tit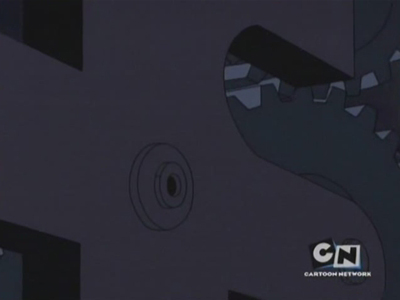 #7 - Birthmark 8.29
Season 4 - Episode 3
It's Raven's birthday, but she is far from wanting to celebrate. But before Robin can learn why, the Titans receive a distress call and go to check it out. When they get there, they are greeted by none other than Slade, back from the dead. But Slade seems to have new powers along with a strange red mark on his head and he has a message for Raven that he is going to deliver, no matter what.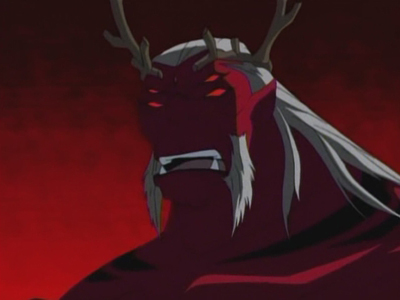 #8 - The End (Part 2) 8.28
Season 4 - Episode 12
Robin, Starfire, Cyborg, and Beast Boy awake to a nightmare. Trigon has risen and he has ended the world. Every building is destroyed, and all life has been turned to stone. Due to one last gift of Raven's, the Titans have survived. Now, they must find a way to get Raven back, maybe she knows of a way to stop Trigon. But to do this, the Titans will have to accept help from their old enemy - Slade.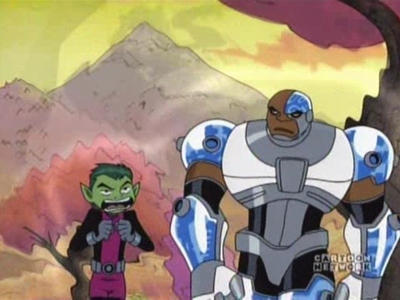 #9 - Nevermore 8.27
Season 1 - Episode 6
Raven's creepy tantrum of crackling black energy leaves Dr. Light begging for mercy, and the Titans see a new side of Raven- her temper. But, when Cyborg and Beast Boy find a Mysterious Mirror in Raven's room, they're suddenly transported to a strange nightmare world that's somehow connected to Raven.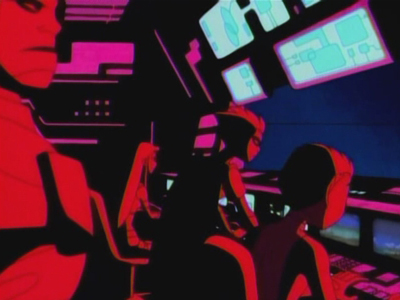 #10 - The End (Part 1) 8.22
Season 4 - Episode 11
The day has finally come. Raven is destined to end the world on this day. Trigon will come by sunset. But not if the Titans have anything to say about it. They place Raven in a safe room while they take on an army of flame creatures and Slade who is determind to take Raven to the Trigon. But Raven knows the horrible truth. No matter what the Titans do, there is no escaping her destiny.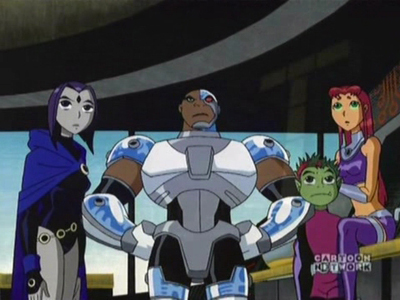 #11 - Masks 8.22
Season 1 - Episode 9
Slade sends a team of Robotic Commandos to steal a high-tech chip. Now Robin is more determined than ever to find out who Slade is -- and what he's planning. But while Robin is obsessively researching his arch-nemesis, a mysterious new bad guy called Red X tries to steal the same chip.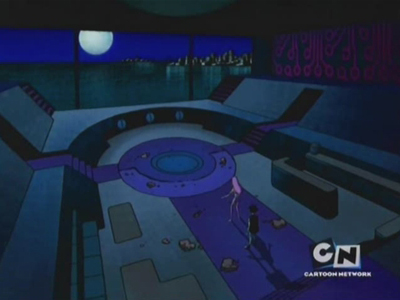 #12 - Can I Keep Him? 8.16
Season 3 - Episode 10
Beast Boy's pet, Silkie, the silk worm from ""Date With Destiny,"" has caused some major trouble at the tower eating almost everything in site. In order to save him from being discovered by the others, Beast Boy gives Silkie to Starfire. She falls in love with it and cares for it like her own child. But when she feeds it some Tamaranian food, it grows huge and destructive. What's worse is Silkie's former father, Killer Moth, is back and Johnny Rancid is tearing up town with some new pets of his own.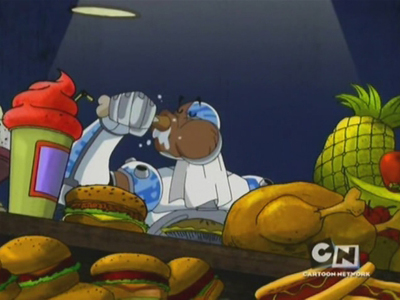 #13 - Crash 8.15
Season 3 - Episode 4
Beast Boy's attempts at playing his new ""advance copy"" of Mega Monkeys 4 ends up with Cyborg getting infected with a computer virus. The Titans reluctantly seek the assistance of Gizmo in getting rid of the virus, and a guilty Beast Boy tags along to help. Can Gizmo and Beast Boy save Cyborg before his virus-addled antics trash the city and result in the virus being spread?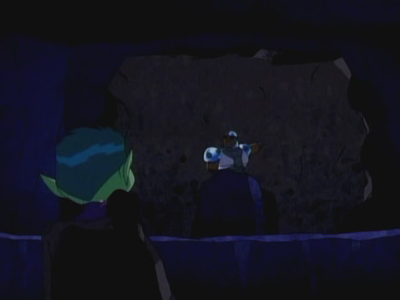 #14 - Stranded 8.13
Season 4 - Episode 8
An exciting battle on a distant space station ends with a tremendous explosion that blows the T-Ship apart -- and sends the Titans flying off in five different directions to crashland on a strange alien world.
#15 - Aftershock (Part 1) 8.11
Season 2 - Episode 12
Terra returns with a vengeance, Meanwhile, Slade gives orders to Cinderblock, Overload, and Plasmus to launch a series of sinister strikes all over the city. Can our heroes stop the three villianous monsters, Slade, and Terra? Or will the Teen Titans be destroyed?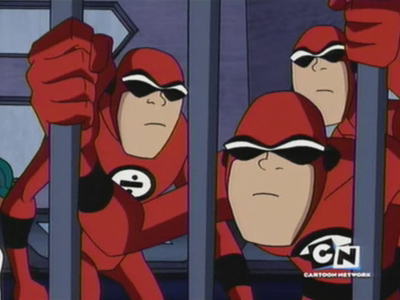 #16 - Lightspeed 8.10
Season 5 - Episode 8
With Titans dispatched across the globe, members of the HIVE Five figure they have it made. Unfortunately, their city-wide crime spree is cut short when a new hero in town spoils the fun. Handing him over to the Brotherhood of Evil may score the HIVE Five points, but actually catching this lightning-fast do-gooder is much harder than it seems.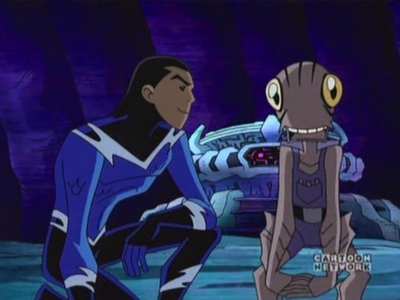 #17 - Deep Six 8.09
Season 1 - Episode 8
When a mysterious amphibious villain called Trident makes off with a boatload of dangerous Toxic Waste, the Titans hop into the T-SUB and go on an undersea adventure to put a stop to Trident. This is Beast Boy's big chance to morph into all sorts of undersea animals and show the team what a big hero he really is. But unfortunately another big hero shows up to steal the spotlight: a good-looking water-breathing teenage do-gooder named Aqualad.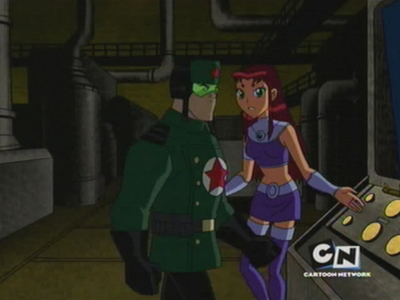 #18 - Snowblind 8.09
Season 5 - Episode 5
While battling a mysterious creature in the wilds of Siberia, Starfire is lost in a blinding snowstorm. A reclusive young soldier named Red Star comes to her aid and the two become fast friends. When Robin and the rest of the Titans arrive, they discover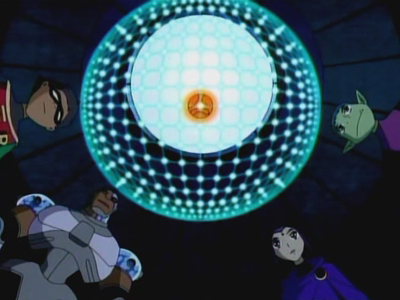 #19 - Troq 8.05
Season 4 - Episode 6
A brave hero from outer space called Val-Yor comes to Earth, and asks for the Titans help in defeating an otherworldly menace known as The Locrix. But according to Val-Yor, Starfire may be the real problem...
#20 - Aftershock (Part 2) 8.04
Season 2 - Episode 13
Terra finds out that the Titans are not easily destroyed, when they come back and nearly defeat her. Slade sends Ternion (a combination of Overload, Plasmus, and Cinderblock) while he beats Terra up for running away. When the Titans see how sorry Terra is and the torture Slade is doing to her, will they forgive her? Or will they follow out with their plans and destroy her?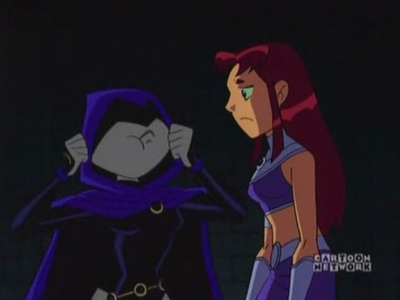 #21 - Switched 8.02
Season 1 - Episode 7
Starfire and Raven don't really ""get each other."" Star doesn't understand Raven's repression, and Raven can't deal with Starfire's emotional outbursts. But when The Puppet King imprisons Robin, Cyborg, and Beast Boy inside wooden puppets and takes control of the boys' bodies. The girls are going to have to understand each other -- if they want to survive.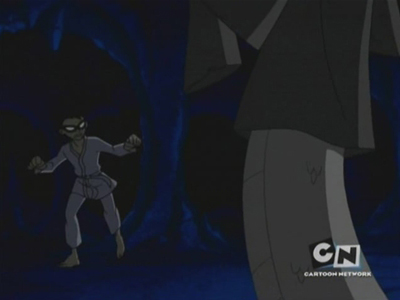 #22 - The Quest 8.00
Season 4 - Episode 2
When Robin is defeated by the malicious martial artist Kitarou, our hero decides that if he wants to be the best -- he needs more training. So he embarks on a difficult quest to seek a mysterious, legendary teacher known only as... The True Master.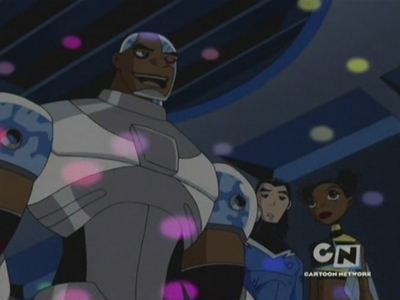 #23 - Titans East (Part 1) 8.00
Season 3 - Episode 12
Speedy, Aqualad, Bumblebee, and two high speed Spanish twins, Mas Y Menos, have formed a new team called Titans East in order to find Brother Blood, who has been heading east to Steel City. Cyborg heads to Steel City to help the new team build their new tower and get things started up and then he plans to head home. But, Cyborg is forced to stay and fight in Steel City for a while when Brother Blood attacks the new tower with intent to make it his new school. When the dust has cleared, the Titans East ask Cyborg to stay on as leader and help them learn to fight as a team. Cyborg accepts not knowing that the Titans East have been brainwashed by Brother Blood.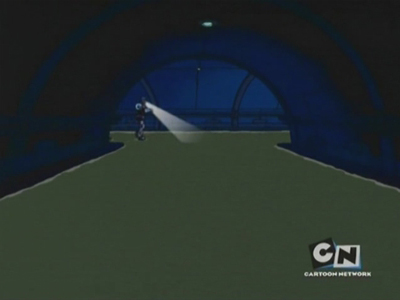 #24 - The Beast Within 8.00
Season 3 - Episode 9
During a fight with Adonis, Beast Boy gets covered in toxic waste. The day after the fight, he shows different changes, such as eating meat, pumping iron and acting nasty. He has a fight with Raven and turns into a Man-Beast and runs amock in the sewers. The Titans discover Raven in his mouth and go to the conclusion that he attacked her and threatened to put him in prison, which makes him angry and form into the Man-Beast once more. But When Cyborg and Robin leave to fight him, leaving Starfire to watch over her, Raven wakes up and says that he saved her. When the guys get to Beast Boy, he gets attacked by another Beast. Beast Boy wins and the other Beast turns out to be Adonis.
#25 - Overdrive 7.97
Season 4 - Episode 9
Wishing to get the most he can out of his time, Cyborg installs a special Max-7 chip into his head which throws him into overdrive, allowing him to do a lot of things, very fast. But when the self-copying Billy Numerous starts stealing everything in town, even the Max-7 may not be enough to stop him.