Switched at Birth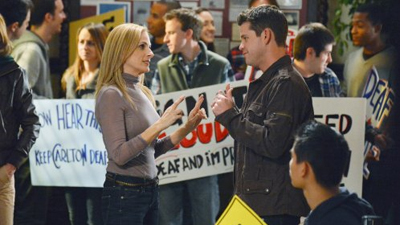 #1 - Uprising 8.63
Season 2 - Episode 9
When news of the school's closing spreads throughout campus, Daphne leads the students of Carlton School for the Deaf in arranging a demonstration to take place on the eve of the "Romeo and Juliet" play, in which Daphne has the lead role. Meanwhile, as one of a handful of hearing students in the school, Bay's attempt to be part of the campaign is challenged.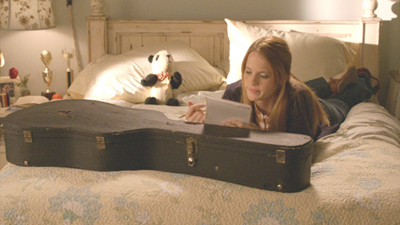 #2 - The Stag Hunt 8.44
Season 1 - Episode 7
After the Kennish's learn of his involvement with the stolen exam and a talk with Regina, Toby decides to turn himself in and not let Wilke take all the blame. Meanwhile, Bay and Emmett continue to bond in her hunt for her biological father and, Daphne learns of a life changing secret that Regina has been keeping from her.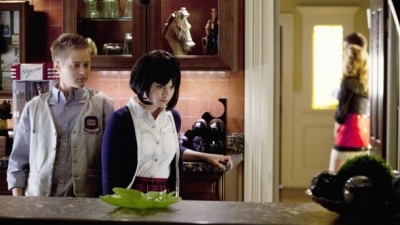 #3 - Ecce Mono 8.34
Season 2 - Episode 15
What if Regina had told the hospital about the switch when she discovered it years ago? And what if both girls had been raised in the privileged Kennish household from age three? In "Ecce Mono," this alternate reality is revealed: Daphne has a cochlear implant, and doesn't know American Sign Language. Having been spoiled by her parents to make up for the switch, she's manipulative and not the best student. Bay, on the other hand, is a straight-A student, often trying to compensate for being the Kennishes' non-biological daughter. In addition, Kathryn is a successful author of bodice-ripping novels and, while still married to State Senator John Kennish, their marriage is far from perfect.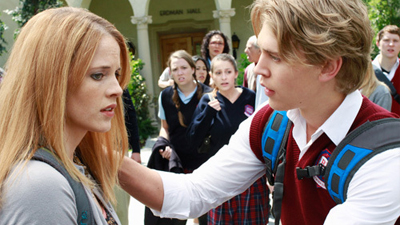 #4 - The Persistence of Memory 8.25
Season 1 - Episode 6
Daphne struggles to fit in at her new school as she becomes the subject of gossip at Buckner Hall after an incident in cooking class. Elsewhere, Bay and Emmett grow close while doing some research into her father together. Also, Toby finds himself in serious trouble as he struggles to pay Wilke back the money he owes him which, leads him to do something that could get him in even more trouble. Kathryn takes steps towards getting to know Daphne more after a quite heated conversation with Regina by beginning to learn ASL. And the Kennish's learn that the hospital has withdrawn it's settlement offer and wants to take the case to trial.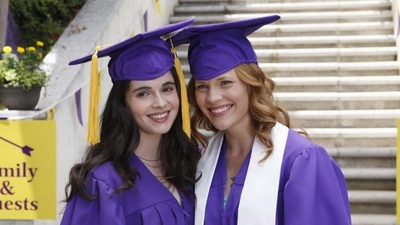 #5 - And Life Begins Right Away 8.21
Season 3 - Episode 21
Everyone is looking forward to commencement until shocking news about Carlton threatens to overshadow their special day. Daphne fears her future is in jeopardy when her past catches up with her. John and Kathryn are not happy when they learn about Bay's non-traditional post-graduation plans. Meanwhile, Mary Beth is pleased when Travis's wish comes true.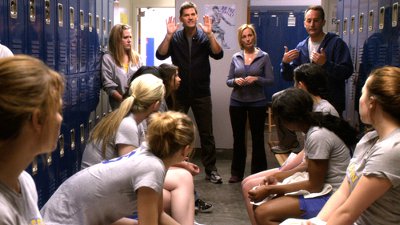 #6 - Game On 8.19
Season 1 - Episode 20
Bay becomes involved with Emmet's custody battle. Elsewhere, Daphne's two schools play each other in a basketball game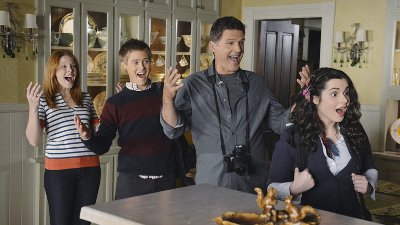 #7 - This Is the Color of My Dreams 8.19
Season 1 - Episode 23
Bay returns from a trip abroad with a new boyfriend, but she must face issues from her past concerning Emmett and Angelo. Meanwhile, Daphne seeks employment help from Kathryn; and Regina impulsively makes a big decision.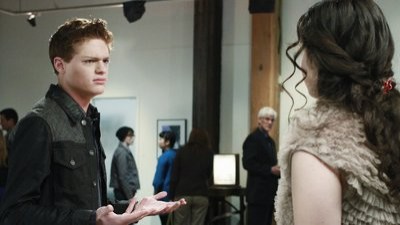 #8 - The Art of Painting 8.18
Season 1 - Episode 18
Regina has a display at an art gallery. Daphne and Wilke lead a tour at Buckner Hall for several boosters. She's supposed to be talking up the school, but her focus goes elsewhere.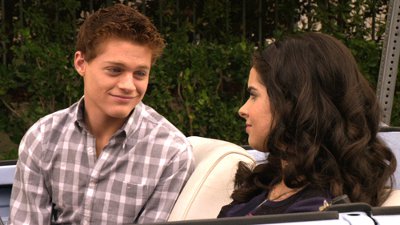 #9 - Expulsion From the Garden of Eden 8.11
Season 1 - Episode 15
Angelo attends a dinner at the Kennishs' home; Emmett goes to live with his father where a nervous Bay prepares to meet Emmett's father and is high on nerves due to her disastrous relationship with Melody. Meanwhile, Wilke has some shocking news for Daphne and a woman who has a history with John shows up. Also during one of the aired commercials it is shown that Bay and Emmett might take their relationship to the physical level. It shows Emmett asking if Bay wants to quote "stay over, stay over."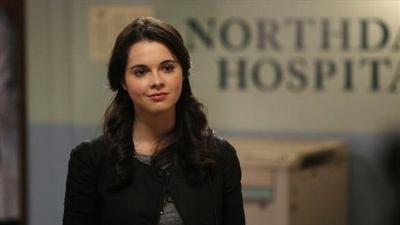 #10 - Introducing the Miracle 8.09
Season 2 - Episode 10
Daphne and the students of Carlton School for the Deaf find out if their protest will keep the school open, and deaf. Lana goes into labor, Toby makes a surprise announcement, and John's campaign for office ends unexpectedly. Meanwhile, an intoxicated Regina shows up at Angelo's. And, will Emmett tell Bay about the kiss between Daphne and Noah?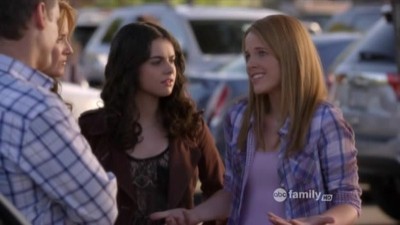 #11 - Paradise Lost 8.09
Season 1 - Episode 9
it is Bay and Daphne's birthday, and the Kennishes have decided to buy each daughter a car. While Bay is excited, Daphne is apprehensive about allowing them to shower her with a gift she knows her mother, Regina, could never afford. After Regina's been hiding out at Melody's house for a few days, she hopes to return home to celebrate the girls' birthdays together with the Kennishes. Meanwhile, Bay and Emmett's relationship is blossoming, but like most things, has been kept a secret.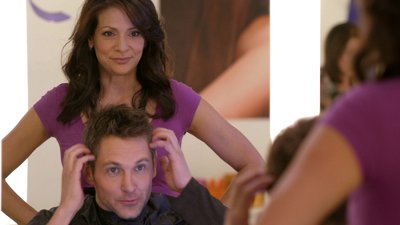 #12 - Protect Me From What I Want 8.07
Season 1 - Episode 17
One of Regina's clients owns an art gallery and Regina gets him to look at Emmett's photos.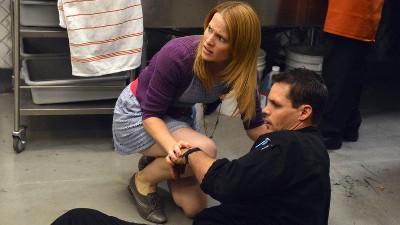 #13 - Street Noises invade the House 8.07
Season 1 - Episode 30
The Kennish and Vasquez families are starting to fall apart. Daphne and Jeff's relationship is exposed, causing them major problems. Bay and Zarra take off without telling anyone. Meanwhile, the trial reaches a shocking conclusion.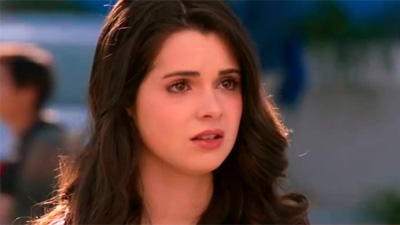 #14 - Distorted House 8.07
Season 2 - Episode 12
Just as Bay and Ty begin to reconnect, Bay learns some shocking news about Ty's experiences in Afghanistan and after he returned home. John is torn when both Toby and Travis approach him about a manager position at the car wash. Meanwhile, Kathryn and Daphne have a hard time coming to terms with Bay's request to stay with Regina.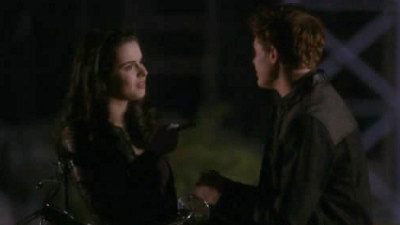 #15 - Les Soeurs d'Estrees 8.07
Season 1 - Episode 14
John and Kathryn meet with several new possible lawyers concerning their legal issues with the hospital. Also, Kathryn's writing a memoir about her experiences.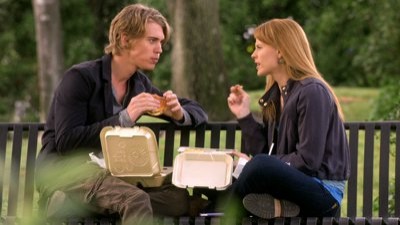 #16 - Write a Lonely Soldier 8.06
Season 1 - Episode 19
Kathryn and her lawyer meet with Angelo's lawyer, who reveals the hospital plans to argue that Regina switched the babies on purpose. Regina meets with a mother whose daughter lost her hearing. Daphne is playing basketball at the Carlton School for the Deaf; she doesn't get along with a boy named Theo.
#17 - American Gothic 8.06
Season 1 - Episode 2
The Kennish family invites Regina, Daphne and Adrianna over to breakfast, but since they're in the middle of unpacking their new home, only Daphne goes. She is quickly overwhelmed with how fast they speak and has difficulty understanding. Meanwhile, Kathryn suggests Daphne and her family come to their weekly grill night, but she and John are secretly upset when Daphne gets a ride to school on Emmett's motorcycle. John and Kathryn see their attorney about filing a lawsuit against the hospital. And Regina tells Bay about her time in AA and that alcoholism runs in their family. Kathryn and John talk to Regina about joining the lawsuit and also how they don't like Daphne riding on a motorcycle. The three adults all get into a big fight about their parenting styles at grill night. Later, Kathryn, John and Regina all agree they can't control each other's parenting styles. Then Regina tells the Kennishes she's not interested in pursuing a lawsuit. Bay escapes the madness to hang out with Ty, while Daphne escapes to hang out with Liam. While together, Liam and Daphne run into Liam's friends who make fun of Daphne's disability – and Liam does not stick up for her.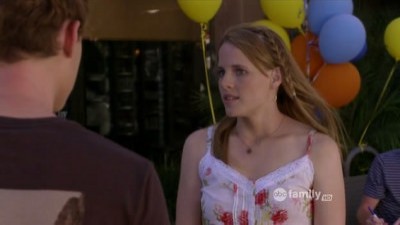 #18 - The Homecoming 8.05
Season 1 - Episode 10
As Bay holds her art-show an unexpected guest makes an appearance and, Daphne opens up to Emmett about the feelings she has for him.
#19 - Venus, Cupid, Folly, and Time 8.01
Season 1 - Episode 22
In the winter finale, the Carlton prom gets underway, and Travis tags along with Daphne and Wilke, while Emmett feels the weight of the secret he's keeping from Bay. Elsewhere, Angelo resurfaces; and Kathryn and John's lawyer crosses a line.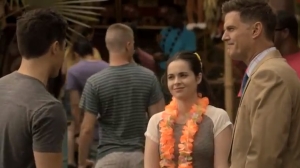 #20 - He Did What He Wanted 8.01
Season 2 - Episode 14
Angelo becomes a member of the country club. Meanwhile, Regina begins a new job; Kathryn's position as a senator's wife leads her to have an awkward encounter; Daphne is unsure about Jace's feelings; and Bay uncovers new info about Ty and Mary Beth.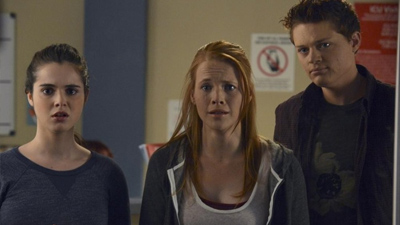 #21 - The Image Disappears 7.99
Season 3 - Episode 16
The Kennish and Vasquez families rally to support a loved one who is in critical condition. Amid the emotion, blame is placed, decisions must be made and lives are forever changed.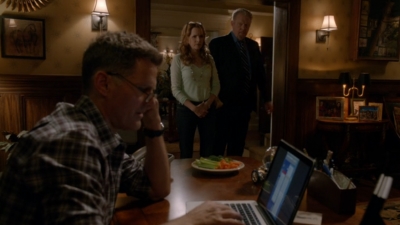 #22 - As the Shadows Deepen 7.96
Season 2 - Episode 18
When business at Maui, Kansas starts to slow, Bay coordinates a Deaf Day and works with Emmett to organize a special screening of "Deafenstein." Daphne is shocked at what she discovers when she runs into Chef Jeff and John brings some business to Regina. Meanwhile, Toby tries to help Nikki cope with a family tragedy from her past.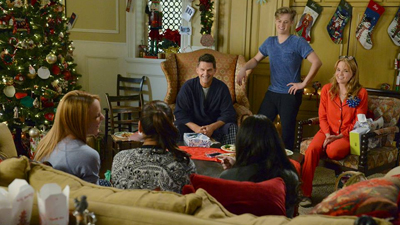 #23 - Yuletide Fortune Tellers 7.96
Season 3 - Episode 22
As the holidays approach, Bay bristles at Kathryn's festive holiday spirit, complete with homemade peanut brittle and Christmas karaoke, while Daphne is frustrated with Regina's usual tradition of movies and Chinese food for Christmas. Then, after a joint family dinner including "magical" garlic knots, they wake to discover that the switch never happened. In this alternate life, Bay is an Olympic hopeful and Daphne is a successful artist with an upcoming exhibit. Is it the Christmas miracle they've always wanted? Could they even get back if they tried?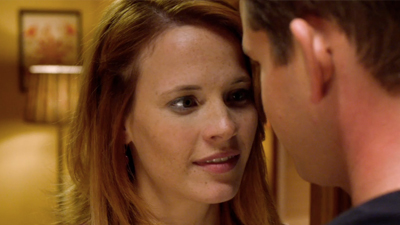 #24 - Dressing for the Charade 7.96
Season 2 - Episode 4
Looking to give Bay an opportunity to meet the mother of her soon-to-be-born half-sister, Toby invites Lana to dinner at the Kennish house. Meanwhile, Daphne tries to help Travis (guest star Ryan Lane) with his problems at home.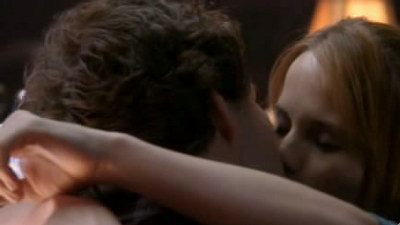 #25 - The Tempest 7.94
Season 1 - Episode 12
Simone dares Daphne to go over and kiss a guy; the guy is up for it, but his girlfriend is not as excited about this.