Storage Wars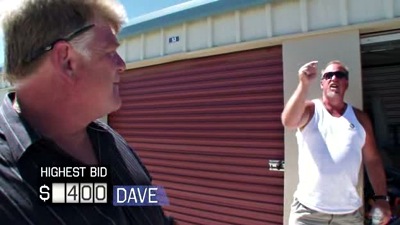 #1 - High Noon in the High Desert 7.76
Season 1 - Episode 1
It's a showdown in the high desert as the buyers crack open a trove of abandoned storage lockers. Barry Weiss unearths the personal possessions of rap magnate Suge Knight. Jarrod Schulz and Dave Hester throw down their bankrolls in hopes of scoring a classic organ. And Darrell Sheets reveals a historic, one hundred and fifty thousand-dollar find. Classic items, wily personalities--let the storage wars begin!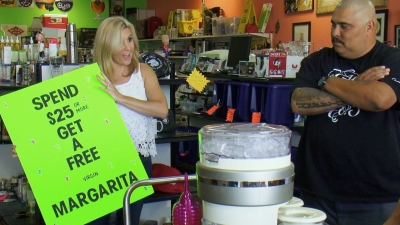 #2 - Mayor of Margarita-ville
Season 8 - Episode 16
Beaumont, CA hosts a slew of auctions containing objects from the mundane to the downright strange. Rene bids heavy on a huge locker in search of quality merchandise, while Mary targets the lower end hoping for a longshot score. Jarrod and Brandi decide to let Alex and Bozek run the auctions for the store, but things backfire when Jarrod can't give up the reins.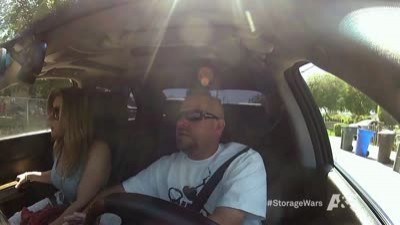 #3 - Third Eye of the Tiger 7.72
Season 3 - Episode 1
The third season begins at the crack of dawn in La Verne, CA, and finds "The Collector" in training. Dave Hester enjoys bidding, and bidding people up. Darrell Sheets shows up alone and quickly detects a find of his own. And Jarrod and Brandi start the new season with a system...but will it help them find zen?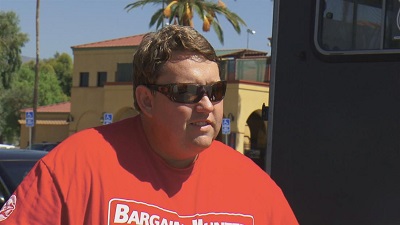 #4 - Mexican Grand Off
Season 9 - Episode 1
The buyers head to San Diego in hopes of finding some south of the border treasure. Rene and Casey step up to defend their home turf against Darrell and Brandon. Mary hopes to score with a high end household unit and Ivy enlists help and brings two extra Calvins to the auctions.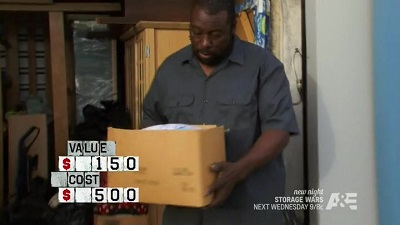 #5 - The Thrill of a Kitty and the Agony of Smoked Meat
Season 7 - Episode 2
Moreno Valley, CA, is known for great views and good finds. Darrell tries to smoke the competition and proves that sometimes treasure can look like trash. Mary struggles to wrangle information from the more experienced buyers, but Rene is not looking to share first place in the hunt for the best locker.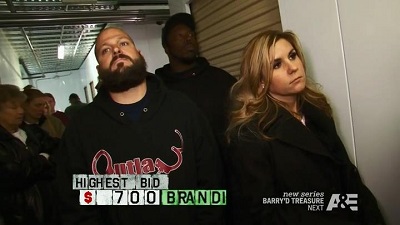 #6 - The Hills Have Buys 7.61
Season 5 - Episode 2
Rene and Casey take on rival couple Jarrod and Brandi; Darrell wins an intriguing locker after dodging a bullet; Ivy encounters a furry friend.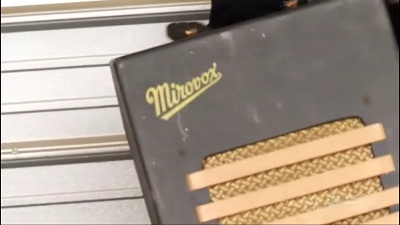 #7 - Hang Em High Desert 8.04
Season 2 - Episode 1
The heat is on as the buyers return to the high desert, and a lot has changed. In this episode, Darrell Sheets finds a macabre oddity, Dave Hester discovers an antique toy, and Barry Weiss asks one of his buddies from Aerosmith (no big deal) for an appraisal. When the smoke clears and the dust settles, who will be left standing as the competition comes full circle?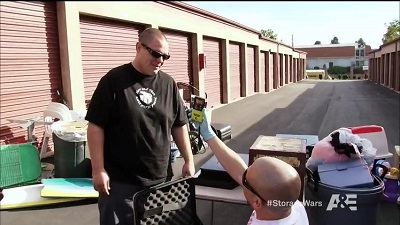 #8 - Breathalyze This
Season 4 - Episode 2
The buyers are back in Surf City, USA. Barry brings the king of kitsch, Charles Phoenix to "view" an auction first hand. Darrell finds there's no such thing as home field advantage. And Jarrod buys solo only to have Brandi drag him down to the station!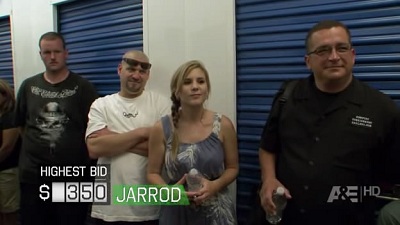 #9 - Melee in the Maze 7.64
Season 1 - Episode 2
The buyers venture to the labyrinth-like Self Storage Center in Cerritos. Jarrod and Dave set their sights on a locker filled with handcrafted bamboo fishing rods. Brandi tries a little feminine wit to outsmart her macho competitors. And the financial future of Darrell's granddaughter, Zoe, hangs in the balance. From solid silver to a locked safe, the buyers duke it out in the hunt for hidden treasure.
#10 - Railroad Roulette 7.65
Season 1 - Episode 3
Chaos ensues throughout the storage units of Westminister. A secret weapon is brought out by Barry Weiss to dwarf the competition. Two bitter rivals, Dave Hester and Darrell Sheets, go toe-to-toe for a locker with a twenty thousand dollar payout. After Jarrod buys a suspect unit, a lover's quarrel breaks out between he and Brandi. But after inspection, the bickering pair find something even Brandi didn't expect. It's Russian Roulette in a facility wrought with both trash and treasure.
#11 - Locktoberfest!
Season 6 - Episode 3
Darrell and Brandon return to the sight of their biggest score while the other buyers are focused on taking down the self-proclaimed "King of Montebello." Jarrod and Brandi land a locker that leads them to something called a "Herbmeister" and Rene and Casey score a potentially sweet unit.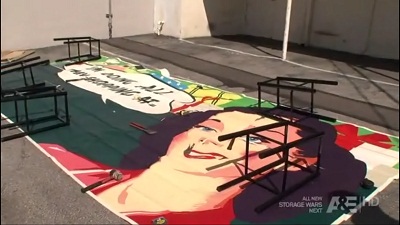 #12 - Pay the Lady 7.78
Season 2 - Episode 3
When auctioneer Dan Dotson calls in sick, his wife Laura is forced to take the reins. But with a crowd of unenthusiastic buyers, Laura will have to pull out all the stops to sell these lockers. Barry finds a "knock out" unit, Dave goes after an electronics locker, Jarrod tries to up his street cred with a "gangsta" unit, and Darrell uncovers a classic movie prop. Will Laura's unbridled enthusiasm pull in big bucks from the buyers or will she end up letting down her auctioneer hubby?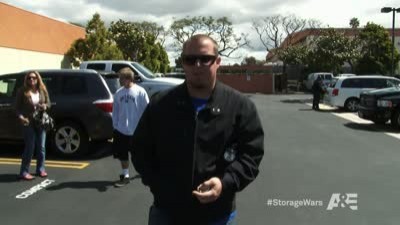 #13 - The Iceman Carveth 7.66
Season 3 - Episode 3
The buyers head to the northern part of Southern California, Oxnard. Barry Weiss finds a room with a view. Dave Hester's looking for gold, and finds bronze. Jarrod battles Dave, along with a nasty cold. And Darrell and Brandon get into a nasty fight that could spell the end of the "Tank Top Twins."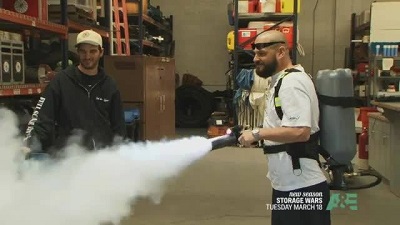 #14 - Nerds of the Round Table 7.60
Season 5 - Episode 3
Ivy tries to continue his winning streak; Rene and Darrell play mind games; Jarrod and Brandi visit a crime scene and travel back in time.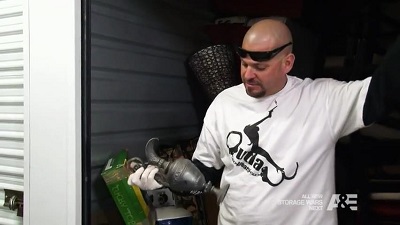 #15 - All's Well That Urns Well 7.52
Season 4 - Episode 3
The buyers take a bite out of Orange, CA, where Barry drops a locker...on himself. Ivy Calvin digs through the garbage and finds some collectibles. And Jarrod and Brandi score a locker, but will it end up "urn"-ing them money?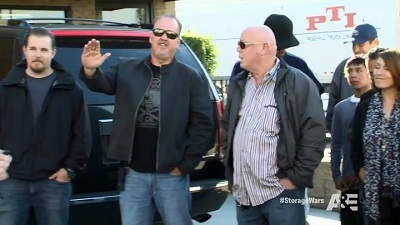 #16 - Flight of the Gambler
Season 5 - Episode 1
The buyers return to Montebello, where Darrell has had some of his biggest scores. Will he repeat or crash and burn? Meanwhile, Brandi learns that Jarrod is facing a problem that affects more than just their business.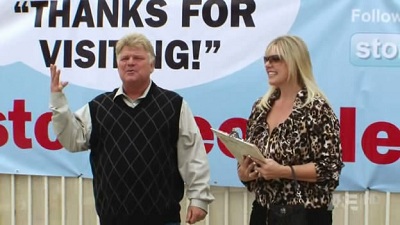 #17 - War on the Shore 7.52
Season 1 - Episode 4
In Huntington Beach the buyers are picking up anything but good vibrations. Dave Hester leaves Darrell Sheets hanging out to dry with a pump fake approach. But Darrell's wrath costs Dave dearly in return. Barry Weiss finds a twelve inch piano, but there's a chance this small wonder could be more than just a child's toy. And a rip tide of cash is spent on the highest winning unit of the season.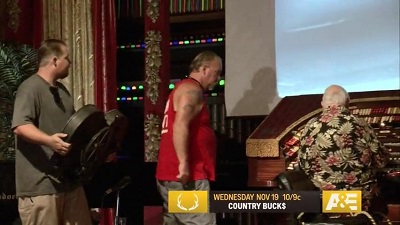 #18 - My Little Brony 7.33
Season 6 - Episode 2
The buyers invade Rene's home turf of Oceanside, Calif.; Darrell and Brandon fight for a locker containing a piece of cinematic history; friendship is both magic and profitable for Jarrod and Brandi.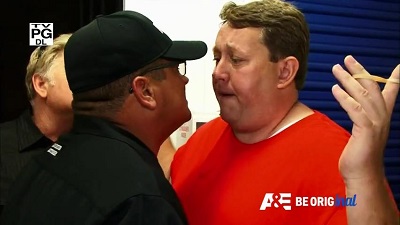 #19 - Auction Boogaloo 7.05
Season 6 - Episode 1
Rene and Casey return to the auctions; Dave finds a piece of board game history; Jarrod and Brandi try to get a locker; Darrell and Brandon show their moves.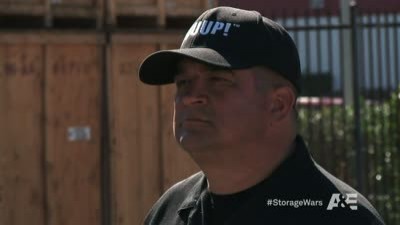 #20 - May The Vaults Be With You 7.72
Season 3 - Episode 2
The buyers venture back to the notorious vault auction, this time in Chattsworth, CA. Jarrod and Brandi find something that makes noise, if not money. Barry Weiss uses "the force"... the auction buying force that is. Darrell Sheets finds treasure in Brandon's pile of trash. And Dave Hester barks a lot, but is there any bite behind it?
#21 - Here's Looking at You, Kenny 7.81
Season 3 - Episode 4
Buying erupts in Hawaiian Gardens, CA. Barry decides to start thinking inside the box, and brings and inside man. Jarrod fills the store, but empties his wallet. Dave helps the Dotson's commissions. And with the Sheets split, Brandon discovers just why people call his dad "The Gambler."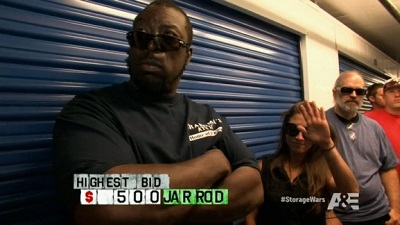 #22 - Lock the Vote!
Season 8 - Episode 3
The buyers hope to stay classy as they head south with keen eyes for good buys in San Diego. Darrell has to shoulder the burden of a possible bad locker as Mary tries to get in touch with her inner Californian. Ivy comes across a cross-dressing locker while Jarrod and Brandi have good history in the area and hope for another score.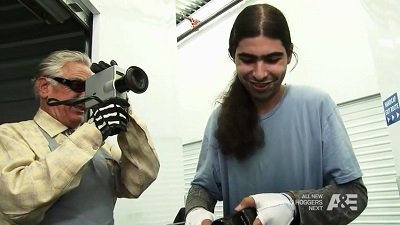 #23 - The PA Stays in the Picture 7.72
Season 4 - Episode 4
The buyers venture out to Rancho Cucamonga, CA, where Jarrod and Brandi go bonsai over a small set of tools. Barry gets to the auction late and partners up with a pinch bidder. And Mark Balelo comes away with a large printer, but will that translate into a large profit?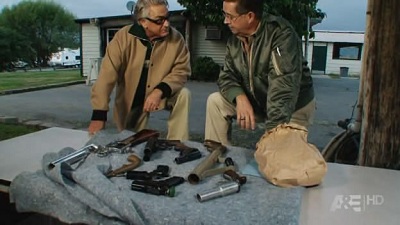 #24 - All Guns To Port 7.61
Season 1 - Episode 5
Since the Port of Long Beach, Calif., boasts high-end imports but low-income housing, the buyers know they can either go boom or bust today. When the storage units finally swing open, they reveal surfing and cowboy items, maintenance equipment, and even some flare guns. The tension mounts as the buyers bid for stuff that might make 'em or break 'em.
#25 - Unclaimed Baggage 8.13
Season 2 - Episode 5
The buyers square off in Costa Mesa, California. Dave's estranged brother surfaces and challenges the Mogul over a unit filled with rock memorabilia. Barry uncovers a wooden rendering of a head (and refrains from making tasteless jokes). And Darrell vies with Jarrod for a century-old slide projector. From antiques to bad blood, personal items from the past are about to dictate these buyers' futures.