Starsky & Hutch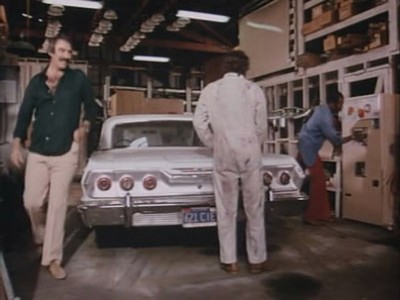 #1 - Savage Sunday
Season 1 - Episode 2
An elderly couple, desperate to draw attention to the poor living conditions in their old folks home, have rigged the trunk of their car with fifty sticks of dynamite and a timer, planning to set it off outside City Hall. But the car is stolen by two thugs on a spree of armed liquor store robberies, unaware that the car is loaded with explosives, ticking towards detonation in the trunk. Starsky and Hutch initially are on the hunt for the two robbers – when they learn that the car is rigged with dynamite, they have mere hours to track it down before disaster strikes...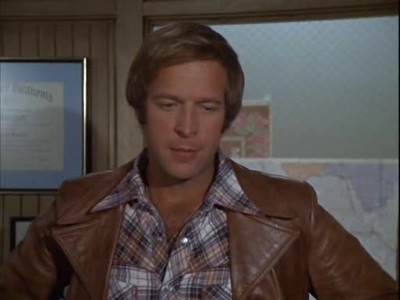 #2 - Huggy Bear and the Turkey
Season 2 - Episode 20
Huggy Bear has linked up with his friend, former Sheriff ""Turkey"" Turquet, to set up their own Private Detective Agency. Their first case sees them hired to find a woman's missing husband, and while trying to find him, they find themselves pursued by several undesirable parties who have various concerns with the elusive man in question...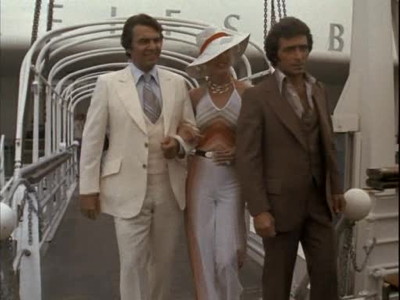 #3 - Murder at Sea (1)
Season 2 - Episode 3
First part of a feature-length / two-part story. Investigating a murder, the tough duo go undercover on luxury cruise ship The Amolola, as entertainment directors Hack and Zack, where the case leads to them uncovering drug smuggling...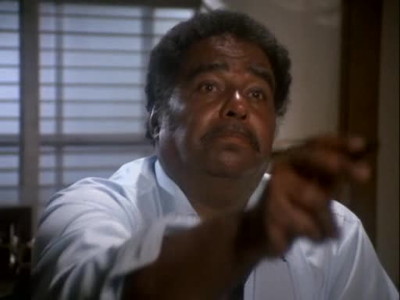 #4 - The Game
Season 4 - Episode 2
When they blow the capture of a wanted felon, Starsky and Hutch each blame the other, and lay down a bet to see whether or not Hutch can successfully elude Starsky for a whole weekend. But the exercise in hide-and-seek becomes more than just a game when Starsky realises that Hutch has unknowingly eaten contaminated soup, and could die from the potentially lethal botulism poisoning. It's a race against time as Starsky struggles to locate Hutch to warn him, but Hutch, unawares to the poisoning, assumes it's all part of Starsky's attempts to draw him out, and dons a number of disguises in order to stay one step ahead...
#5 - I Love You, Rosey Malone
Season 3 - Episode 4
Two Senate Investigative Committee agents want Starsky to strike up romance with a beautiful young woman he met while out jogging, in order to get close to her and extract information about her syndicate figure father. But as Starsky enters the ""undercover relationship"", he falls blissfully in love with the girl for real – and the two agents are manipulating them both...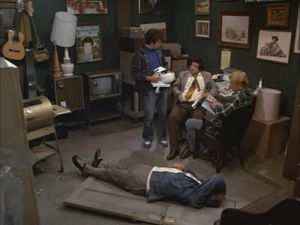 #6 - Texas Longhorn 8.10
Season 1 - Episode 4
Wealthy used-car dealer Zack Tyler and his wife stop to help two men seemingly having car trouble, only for the two thugs to rob Zack, and rape and murder his wife. Starsky and Hutch work all out using their underground contacts to track down the two murderers, but they don't quite realise that once they have found the culprits, that Zack intends to get even with his wife's killers by taking the law into his own hands...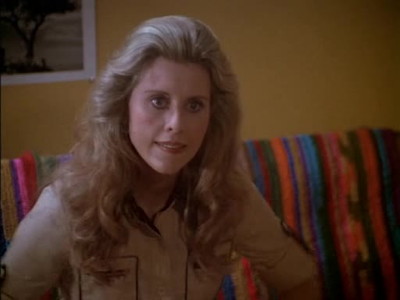 #7 - Photo Finish
Season 4 - Episode 4
Starsky and Hutch brush shoulders with high-society, at an exclusive party that photographer friend Marcie has invited them to, but the event grinds to a halt when an artist is shot dead by an unknown assassin. Marcie has caught the shooting on camera, and the Detective duo confiscate the pictures for Police evidence as they begin some black-tie sleuthing on the champagne circuit. But Marcie is determined to use the valuable photos to break into big-time journalism, and quietly holds on to one to sell to the highest bidder – only for her life to now be endangered by the killer, who is determined to get their hands on the incriminating film...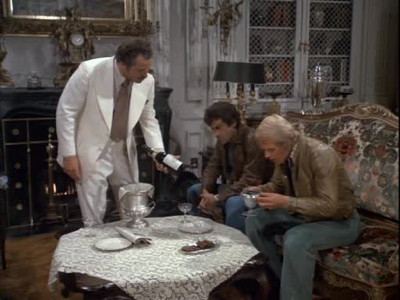 #8 - Bust Amboy (a.k.a. Nightlight)
Season 2 - Episode 6
The Detective pair are determined to nail the wealthy Amboy, a crafty narcotics dealer who is supplying young prostitutes, and always avoids Police arrest with legal loop-holes...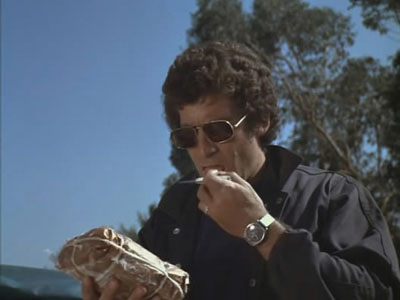 #9 - Snowstorm
Season 1 - Episode 6
Starsky and Hutch, along with three other Detectives, are involved in a large drugs bust, where pure cocaine with a street value three million dollars is seized. But following the successful raid, the detective duo come under suspicion when $1m worth of the drugs disappear. They have 48 hours to clear their names and the three fellow Detectives, who they assume to be innocent, and nail the drugs lord behind the operation – the same man who was responsible for the murder of Captain Dobey's former partner years before... Throughout the case, Hutch keeps spotting a Dalmatian dog that seems to appear whenever danger lurks nearby...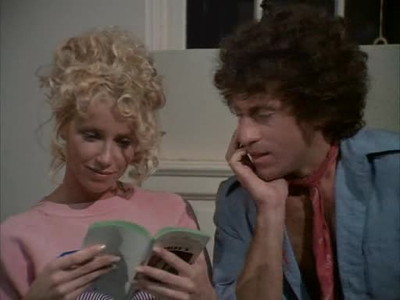 #10 - Murder Ward
Season 3 - Episode 5
The intrepid cops go undercover at a mental hospital, with Starsky as a patient and Hutch as an orderly, to investigate a number of mysterious patient deaths that have occurred at the asylum. With a female journalist, also undercover as a patient, they uncover that someone in the hospital is illegally using patients as human guinea-pigs for the testing of behaviour modification drugs...
#11 - Death Notice 8.09
Season 1 - Episode 7
When a message is left scrawled on a table cloth in a strip club that one of the strippers will be killed, Starsky and Hutch are called in to protect the dancing girls and find the strange man who was sitting at the table. The hunt for the man intensifies as the stripper who was threatened is murdered, and another warned in a message that she is next; but a surprise twist means that the duo may not be looking for the right man...
#12 - Death Ride
Season 1 - Episode 3
Starsky and Hutch are involved in safeguarding a big time crime boss who has agreed to testify before a Senate sub-committee against some leading underworld figures. But when during escort of the crime boss, the party is ambushed and the man shot and hospitalised, and refuses to go ahead with the testimony unless his daughter is brought safely to him. So Starsky and Hutch are assigned to bring the man's daughter safely to him, but the trip is a dangerous one, as they are chased the whole way across state by ruthless hit-men out to see that they never make it, and thus the trial never going ahead. Further more, the daring detectives aren't even aware of the full state of affairs regarding the case...
#13 - The Vampire
Season 2 - Episode 7
When a dancer is murdered in bizarre circumstances, with marks resembling fang bites on her neck and an unusually large quantity of blood missing from her body, Starsky and Hutch delve into the underworld of occcult worshippers as they investigate what appears to be the work of a vampire...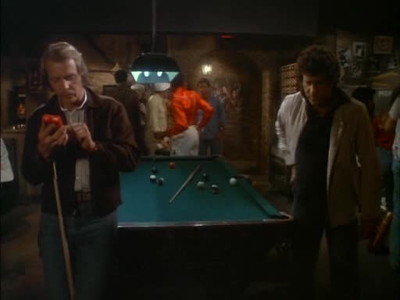 #14 - The Avenger
Season 4 - Episode 7
The intrepid Detectives investigate a woman's claims that a jealous brief acquaintance from San Francisco has followed her to the city and is responsible for the vicious murders of a string of the her lovers. But there is a sinister twist to the case, and Starsky unknowingly places himself in great danger...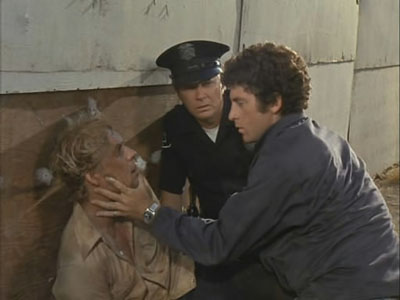 #15 - The Fix
Season 1 - Episode 5
Hutch is dating a girl who was formerly associated with a big-time mobster. But Hutch is abducted by the jealous mobster, who forcibly gets him hooked on heroin, in order to find out where the girl is. Starsky must find his friend and the people who did this to him before it is too late and Hutch ends up dead...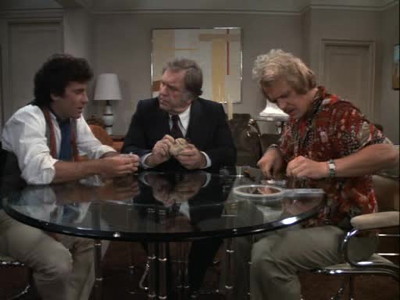 #16 - Dandruff
Season 4 - Episode 8
The Detective pair are working undercover at a plush hotel as effeminate hair-dressers Mr. Marlene and Tyrone, to trim the plans of an international master thief known as The Baron, who is expected to strike at the private auction of a highly valuable cache of diamonds...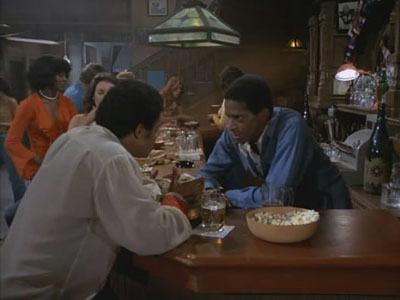 #17 - Kill Huggy Bear
Season 1 - Episode 9
Dewey, an old ""acquaintance"" of Huggy Bear's, robs a candy store, only to afterwards realise that the store is a front for a Mob numbers-fixing racket. Dewey once saved Huggy's life, and calling in the debt, he asks Huggy to use his underworld contacts and return the money to the Mob if they forgive him for the robbery. But Dewey's ex-partner and her new lover find out about the horde of stolen money, and decide to bump Dewey off, mug Huggy for the money before he can return it, and keep it for themselves. As a result, it is Huggy who is left owning the large haul of money to the Mob, and Starsky and Hutch – in the dark about the whole situation – must find out what is going on and save their friend, who is now marked as a dead man...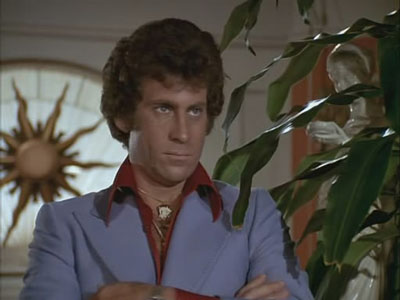 #18 - The Bait 7.88
Season 1 - Episode 10
Starsky and Hutch work undercover as snazzy-dressed drug dealing pimps in an operation to put a heroin-pushing syndicate out of business. They spring a young woman, arrested for unwillingly acting as a drug courier, from jail, and convince her to act as a lure in a bid to trap the elusive drug kingpin at the head of the syndicate...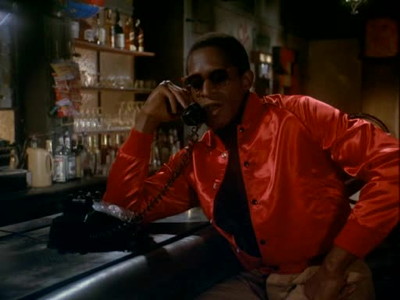 #19 - Black and Blue
Season 4 - Episode 9
When the partners in crime-busting respond to a reported burglary, Hutch is shot by one of the teenage robbers, leaving him critically ill in hospital. Starsky is paired with a dynamic new partner, black Policewoman Joan Meredith, to track down the thieves, and they find themselves on the trail of an operation that is using ghetto youths to commit burglaries, and then selling their hauls on the black market...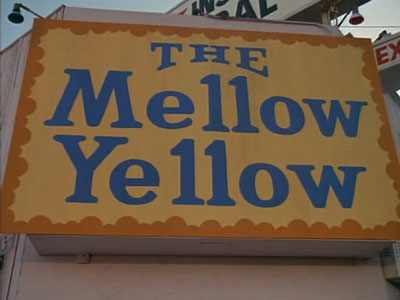 #20 - Lady Blue
Season 1 - Episode 11
A former girlfriend of Starsky's is found brutally murdered, with the body bizarrely wrapped in radio antenna wire. As the detective duo investigate, it emerges that the girl had been working undercover as a cocktail waitress while tracking down a psychotic killer. But there are several suspects as to the murderer's identity – are Starsky and Hutch on the right track?...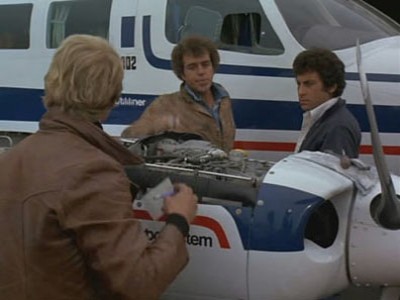 #21 - Captain Dobey, You're Dead!
Season 1 - Episode 12
The Detective duo swing into action when Captain Dobey and his family are terrorised by a crooked ex-Cop who has just been sprung from prison and is determined to get his revenge on Dobey for putting him away...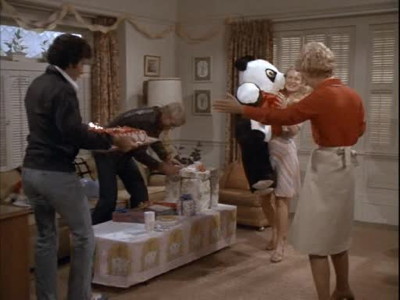 #22 - Nightmare
Season 2 - Episode 11
A gang of rapists who attacked a retarded 19-year-old girl may go free because an ambitious district attorney thinks that the victim's testimony may be worthless in court.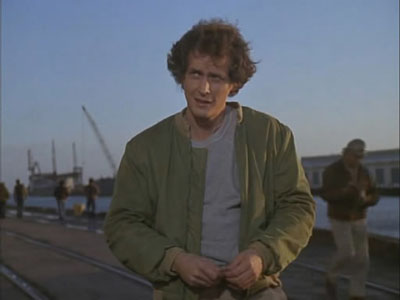 #23 - Terror on the Docks
Season 1 - Episode 13
Starsky and Hutch set about tracking down a dock-worker suspected of murdering an undercover Policeman who was investigating a series of waterfront heists. But a childhood friend of Hutch's is preparing to get married, and it seems that her groom-to-be might be involved...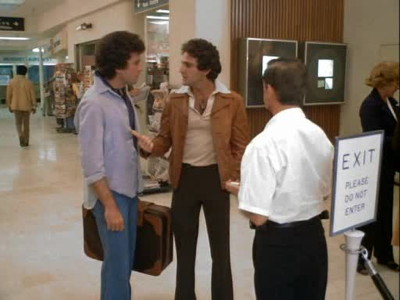 #24 - Starsky's Brother (a.k.a. Starsky's Little Brother)
Season 4 - Episode 12
Starsky's younger brother Nick arrives in the city to visit to his elder sibling. But the older Starsky soon has cause for concern that Nick is mixed up in criminal activities, when he is spotted entering a restaurant at the centre of a Federal stake-out that's trying to nail a counterfeiting scam...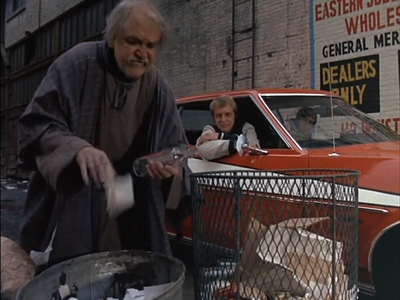 #25 - Pilot
Season 1 - Episode 1
A execution-style shooting in which two young lovers are brutally killed indicates that the intended targets were actually Bay City Police Detectives Starsky and Hutchinson, when the victims' car turns out to match Starksy's. All leads point toward a local crime-lord awaiting trial as being behind their (intended) murders. But when he flatly denies the charge, the pair set out to hunt down the real culprits...and motive.