Stalker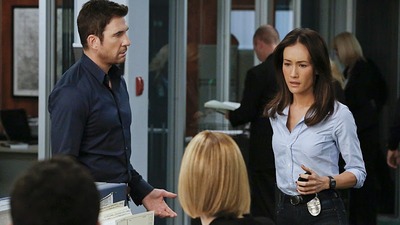 #1 - Fun and Games 8.15
Season 1 - Episode 17
Beth's former stalker goes on a terrifying and deadly rampage targeting her inner circle as he methodically moves in on her.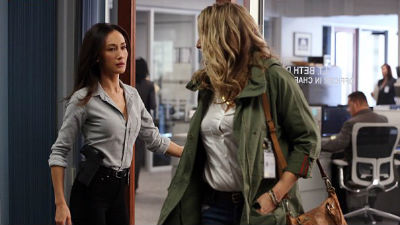 #2 - A Cry for Help 7.99
Season 1 - Episode 10
After a series of harrowing attacks befall two seemingly random victims, the TAU desperately searches for a connection between them before the elusive stalker strikes again.
#3 - Tell All 7.99
Season 1 - Episode 11
A high-profile athlete's estranged wife is terrorized as her scandalous memoir is about to be published, and the TAU must investigate a long list of potential suspects to find the real perpetrator. Also, Beth finally reveals the painful details of her past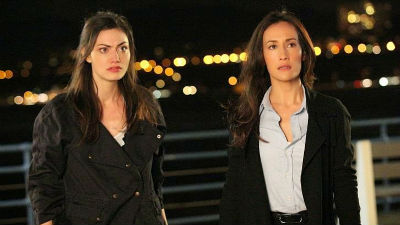 #4 - My Hero 7.91
Season 1 - Episode 14
Beth and Jack must diffuse the threat against a female lifeguard and her loved ones when she becomes the obsession of a mysterious stalker.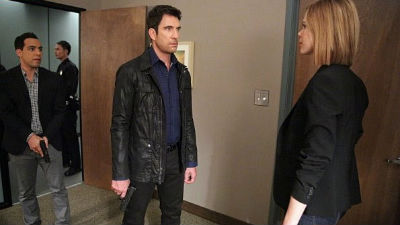 #5 - Crazy for You 7.84
Season 1 - Episode 9
A psychiatrist believes he is being stalked by a suicidal patient, but the TAU unravels a tangled mystery exposing the suspect and the great lengths he has undertaken to terrorize his victim. Beth's private investigation into her own stalker leads to a stunning revelation.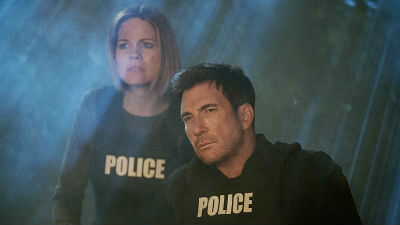 #6 - The Woods 7.80
Season 1 - Episode 18
Beth desperately fights for her life after her deranged stalker drags her to a remote cabin in Ojai, leaving Jack and Janice to frantically search for clues to their location. Also, the TAU waits for updates on Ben's prognosis after he was shot.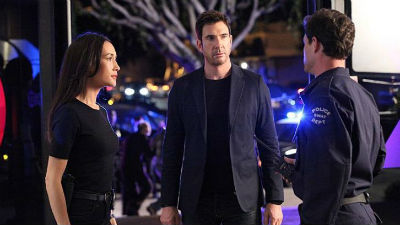 #7 - The News 7.79
Season 1 - Episode 13
After a violent break-in at a popular anchorman's home, Beth and Jack immediately investigate his previous stalker, but quickly learn it is a far more convoluted case. Meanwhile, Perry gets more insight into Beth's past.
#8 - Pilot 7.78
Season 1 - Episode 1
LAPD's Threat Assessment Unit's Lt. Beth Davis and Det. Jack Larsen search for a stalker with an affinity for fire. Beth meets with an exasperated college student who claims his former roommate is aggressively harassing him.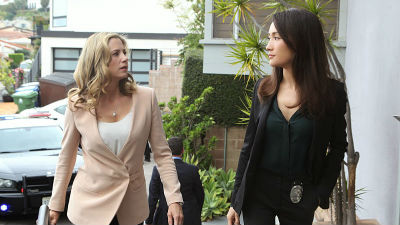 #9 - Love Kills 7.77
Season 1 - Episode 20
Series Finale - Beth (Maggie Q), Jack (Dylan McDermott), Vicky (guest star Mira Sorvino) and the rest of the TAU team continue their search for a serial killer, and Vicky learns some startling information about her ex-husband.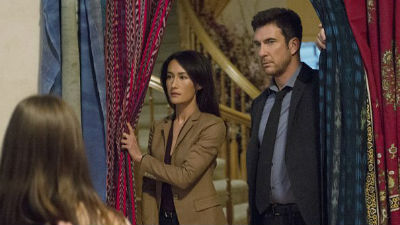 #10 - Salvation 7.76
Season 1 - Episode 16
When a young woman is harassed by a mob of people, Beth and Jack realize they are dealing with a rare case of group stalking. Ray escalates his plan to isolate Beth from her closest allies.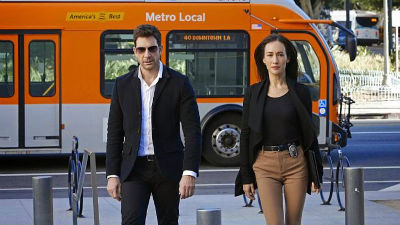 #11 - Secrets and Lies 7.76
Season 1 - Episode 12
After the Mayor is victimized by a stalker, the TAU must determine if he is being harassed by one of his angry constituents or if a scandalous secret from his past is coming back to haunt him.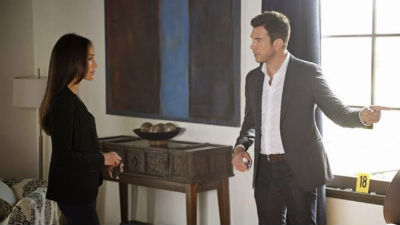 #12 - Phobia 7.76
Season 1 - Episode 4
Beth and Jack investigate an attack by a stalker who preys on his victims' phobias. Beth learns a friend is seeing someone who, unbeknownst to both women, has ties to her.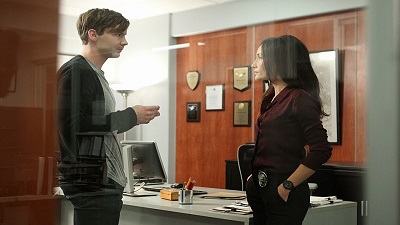 #13 - Whatever Happened to Baby James 7.75
Season 1 - Episode 2
Beth, Jack and the TAU investigate after a teenage girl has a stalker break into her house, but quickly realize that she is not the one being targeted. Perry pays Beth an unsolicited visit at work.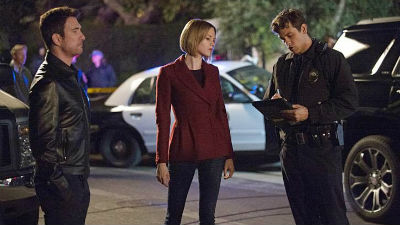 #14 - Lost and Found 7.74
Season 1 - Episode 15
When a popular high school coach claims he was attacked by a student with a crush on him, Beth and Jack investigate. Ray brings Perry into his plans to destroy Beth.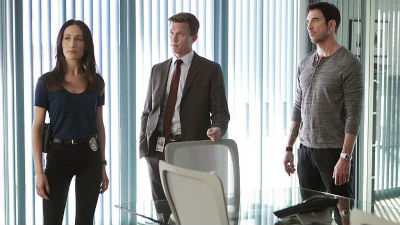 #15 - Skin 7.72
Season 1 - Episode 8
When a man's quiet suburban neighborhood and home are vandalized and his family is terrorized, he is forced to reveal his nefarious past to secure protection from the TAU.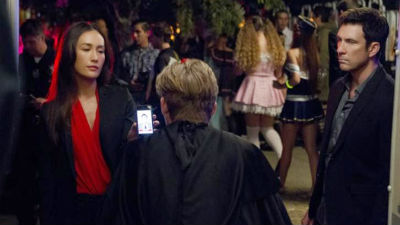 #16 - The Haunting 7.72
Season 1 - Episode 5
While investigating a series of eerie threats, the TAU team discovers the victim's house has a creepy history and is believed to be haunted. When the danger turns deadly, they spend Halloween night searching a wild costume party looking for a perpetrator long believed to be dead.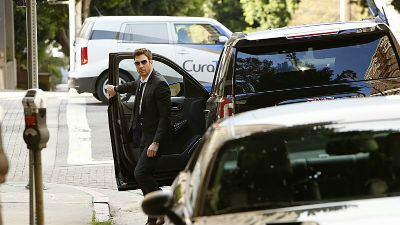 #17 - Love Hurts 7.70
Season 1 - Episode 19
Beth must make a tough decision about her future with the LAPD, while the TAU team investigates a suspect who could be linked to a string of recent murders. Also, Vicky's ex-husband, Will, surprises her at work, prompting her to reveal to Beth the real reason she returned to Los Angeles.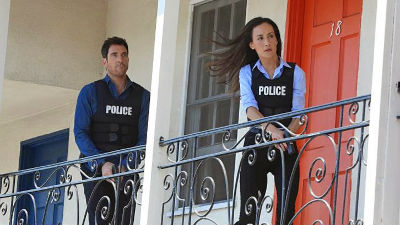 #18 - Manhunt 7.65
Season 1 - Episode 3
When a bride is shot by a sniper during her wedding ceremony, Jack and Beth are called in to determine if her stalker has come back to haunt her.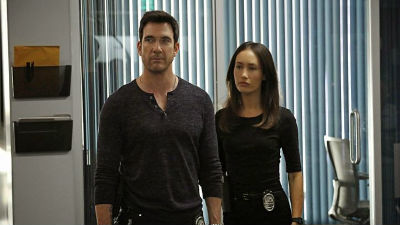 #19 - Love Is a Battlefield 7.61
Season 1 - Episode 6
After a series of alarming occurrences befall a wealthy philanthropist, the TAU investigates her beleaguered ex-husband and his much younger girlfriend. Amanda threatens to reveal Jack's dark past.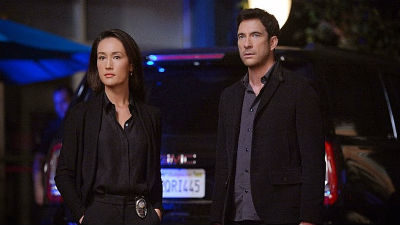 #20 - Fanatic 7.60
Season 1 - Episode 7
The TAU investigates the home of a young actress after she is frightened by an obsessed fan. Beth receives an unsettling personal letter and Perry gains more access into her life.