Squidbillies
#1 - This Show Is Called Squidbillies
Season 1 - Episode 1
The back story for the series, focusing on Rusty's conception and childhood leading to his reunion with his father, Early.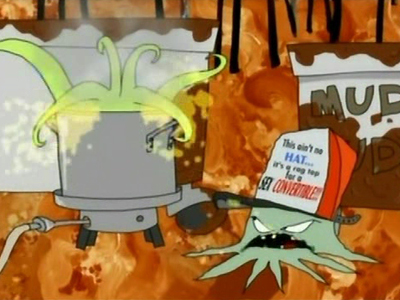 #2 - Mud Days and Cornfused
Season 3 - Episode 19
During the annual 'Mud Days' celebration, Dan Halen unleashes a strain of genetically modified corn that forces people to 'go green'.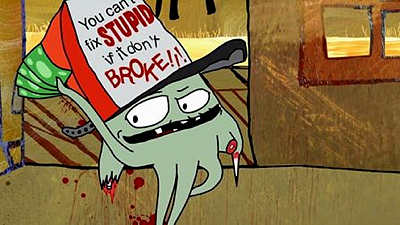 #3 - Limbitless
Season 9 - Episode 2
Early trades his legs.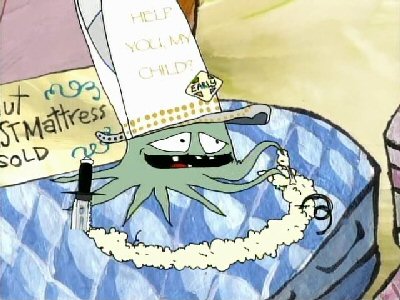 #4 - Take This Job and Love It 8.02
Season 1 - Episode 2
Early is fired from his job selling mattresses and must find new employment to avoid violating his parole. In the end he is hired as CEO of Dan Halen Sheetrock International,who, as Dan Halen describes, is responsible for any lawsuits that may and are in fact being pressed against the company.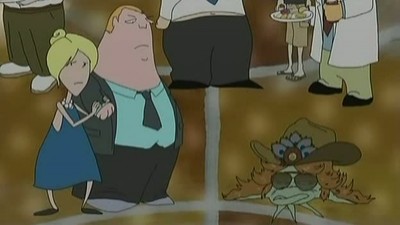 #5 - Class of '86
Season 6 - Episode 2
The 25-year high school reunion rolls around. Dan Halen forces the Sheriff to keep Early from the party (as he dropped out in second grade), while the Sheriff begins to have flashbacks to Dan Halen's bullying.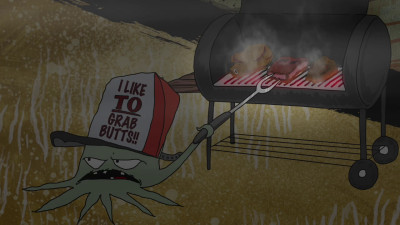 #6 - Beware the Butt-Cutter 8.22
Season 7 - Episode 2
Sheriff asks the townspeople to help catch a serial killer.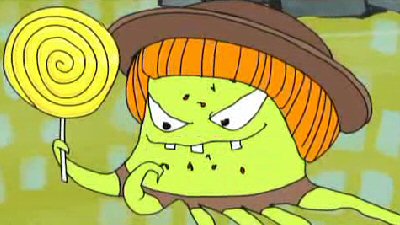 #7 - Tween Stream
Season 3 - Episode 3
Dan Halen hires Rusty to attract pedophiles for a television show, making him a celebrity.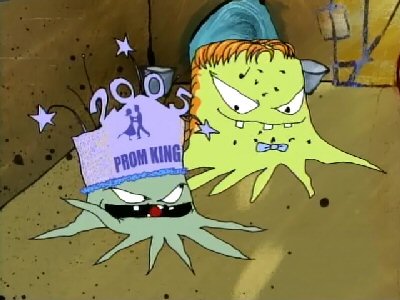 #8 - School Days, Fool Days
Season 1 - Episode 3
The Sheriff informs Early that Rusty must be given an education, so Early decides to home-school him.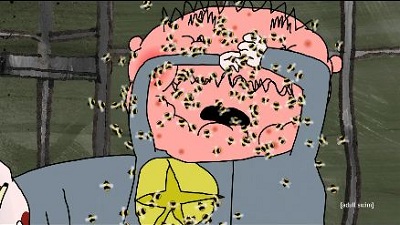 #9 - Dead Squid Walking 7.29
Season 5 - Episode 3
Rusty receives a treasure map from his great-grandfather in a prison. By the end it is discovered that Ga-Ga-Pee-Pap Cuyler got em again.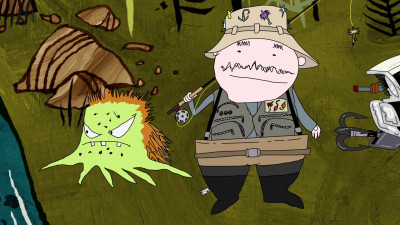 #10 - Squidbilly Manfishing 7.88
Season 7 - Episode 3
Sheriff and Rusty set out to join Early's guys-only fishin' weekend.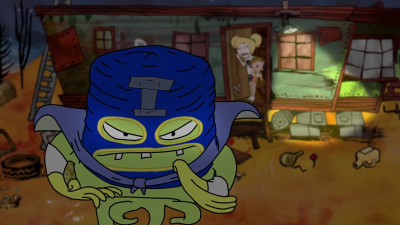 #11 - The Inkubater Lives!
Season 8 - Episode 3
Rusty becomes an amateur crime fighter, shirking his responsibilities as a deadbeat father.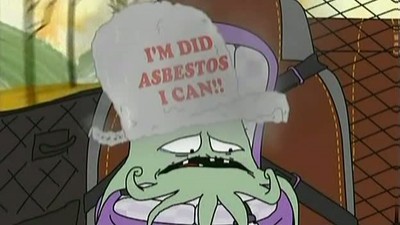 #12 - Asbestos I Can 7.36
Season 6 - Episode 1
Early's addiction to asbestos hats gives him a terminal disease, and the Sheriff decides to let Early have his last wishes granted.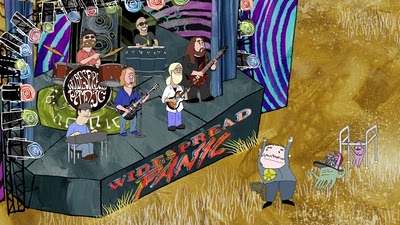 #13 - Need for Weed
Season 5 - Episode 1
The discovery of Lil's secret drug operation brings widespread panic to Dougal County.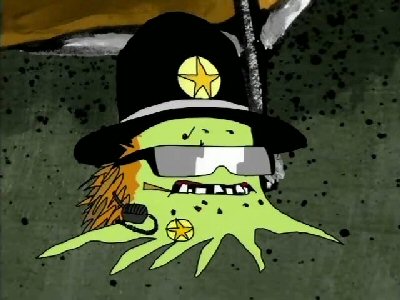 #14 - Government Brain Voodoo Trouble
Season 2 - Episode 1
Early and Sheriff reach a crossroads which requires the help of a therapist.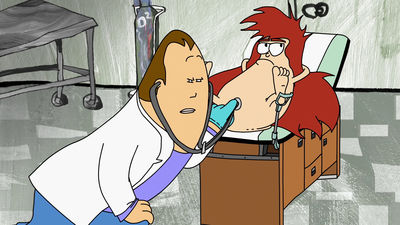 #15 - Taint Misbehavin' 8.03
Season 9 - Episode 3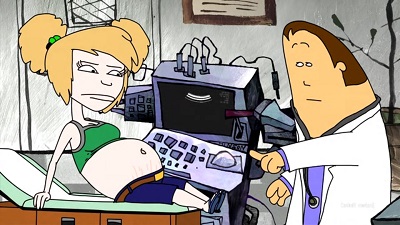 #16 - Rusty and Tammi Sitting in a Tree, B-A-S-T-A-R-D
Season 7 - Episode 1
Rusty sacrifices his mediocre dreams to support the family that abandons him.
#17 - Trackwood Race-ist
Season 10 - Episode 3
Early pulls from a bag of tricks to vanquish his grandson.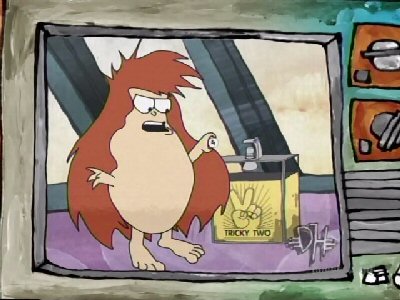 #18 - Double Truckin' the Tricky Two 7.59
Season 2 - Episode 3
After Dan Halen begins getting heat from the fact that he, himself, wins the "tricky two" lottery every week, he allows the Cuyler family to become the 'lucky' winners.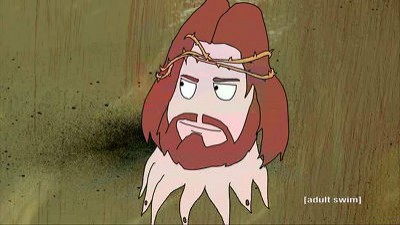 #19 - The Many Loves of Early Cuyler 7.95
Season 5 - Episode 2
Early starts his own cult and marries a bunch of women in a "Jim Jones" like manner.
#20 - Anabolic-holic 7.62
Season 4 - Episode 4
After starting a fight with professional wrestler, Thunder Clap, Early counts on Rusty to finish it. Rusty realizes that no training is necessary when you have an unlimited amount of Steroids.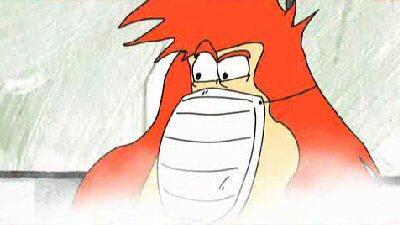 #21 - Wing Nut 7.80
Season 3 - Episode 4
Dan Halen decides to create genetically modified chickens for his restaurant.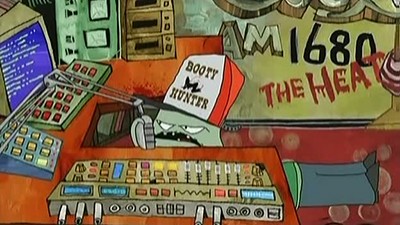 #22 - Big E
Season 6 - Episode 4
Early attacks and nealy kills a radio announcer that upsets him. He ends up taking the announcers job and takes the title "Big E". He ends up losing the job when the announcer gets out of the hospital and shoots him in the face during a book signing.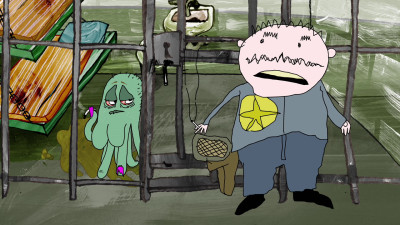 #23 - Green and Sober 8.50
Season 7 - Episode 4
Lil goes to drug rehab.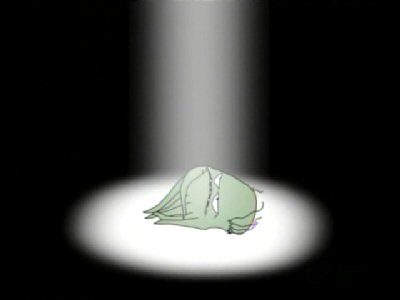 #24 - Giant Foam Dickhat Trouble 7.65
Season 2 - Episode 5
Early goes to church wearing a giant foam penis hat and tries to steal a speaker. But when the speaker falls on him, he miraculously lives through it, and swears to praise the lord in every way.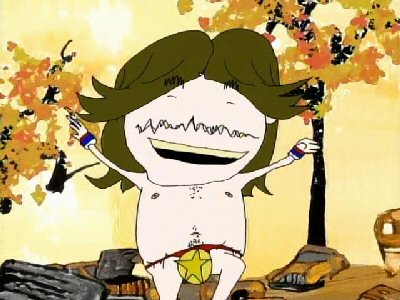 #25 - Family Trouble 7.35
Season 1 - Episode 5
Revelations regarding Rusty's maternity lead to questions regarding Rusty's paternity.