Spin City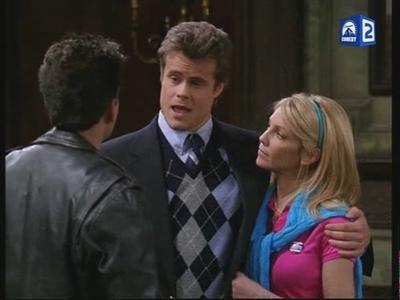 #1 - An Affair Not to Remember 8.44
Season 6 - Episode 18
Caitlin takes a trip down memory lane and realizes that she and Charlie met years before and that he was the reason why she lost what might have been the best relationship of her life. Flashback to a preppy and conservative Caitlin and a cool, life-of-the-party Charlie at an old college bash. The flashback makes Caitlin realize that her current boyfriend, Tom, might not be right for her, and she ends up kissing Charlie! Meanwhile, the Mayor bartends at a fundraiser at which Paul is trying to pick up a woman, and the woman's friend has fallen for Carter, who is gay.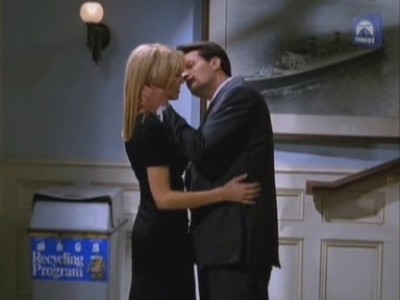 #2 - A Friend in Need 8.35
Season 6 - Episode 22
Charlie and Caitlin are caught having sex on a surveillance camera in the Mayor's office and their secret affair is blown. Carter is finally granted a foster child, but is frustrated when he sees that Paul is better with the baby than he is - until the Mayor helps him tap into his paternal instincts.
#3 - Chinatown 8.14
Season 6 - Episode 11
Charlie endangers his relationship with Jennifer when he realizes that he loves his staff more than her. The Mayor decides to propose to Claire, but she says no because he's in the public eye and must be dishonest. This causes problems, because it's Election Day, and a truth-telling campaign by the Mayor could jeopardize his re-election.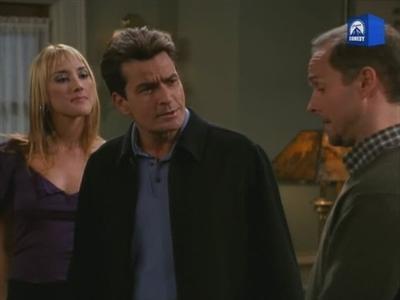 #4 - O Mother, Where Art Thou? 8.05
Season 6 - Episode 13
Caitlin finds love with an older man, Tom -- whose daughter, Tracy, flirts with Charlie. Meanwhile the Mayor is depressed by the anniversary of his mother's death, but Carter introduces him to a woman, Christine, who cheers him up in more ways than one. Later, though, Carter reveals that Christine is the receiver of the Mayor's mother's donor heart, potentially threatening their relationship.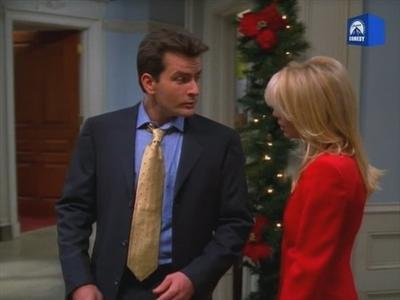 #5 - An Office and a Gentleman 8.01
Season 6 - Episode 12
Caitlin makes plans with the City Hall Santa without knowing what he looks like. Stuart wrestles with his feelings when he realizes that he's in love with Michelle. And Charlie must decide which staff member is most deserving of a nice new office.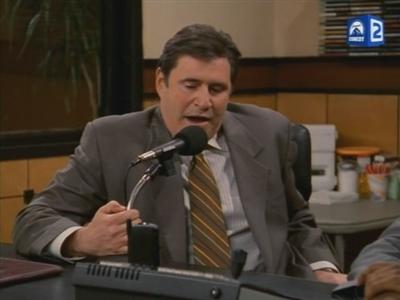 #6 - Let's Give Them Something to Talk About 8.01
Season 6 - Episode 19
Caitlin is confused by the kiss she and Charlie shared and seeks the advice of a therapist. Meanwhile, the Mayor buys the staff palm phones which enable Charlie to accidentally eavesdrop on Caitlin's session. He decides to try to fulfill Caitlin's fantasies, which in turn prompts her to decide between Charlie and her current boyfriend, Tom. Paul appears on a controversial radio talk show with Carter feeding him answers.
#7 - She's Gotta Habit 8.00
Season 6 - Episode 8
Charlie discovers that Jennifer's ex is a woman. He becomes jealous when watching her be affectionate with Caitlin, something Caitlin dismisses until Jennifer kisses her on the lips. Claudia and Paul's divorce settlement may be affected by the mayor's bickering with Judge Claire.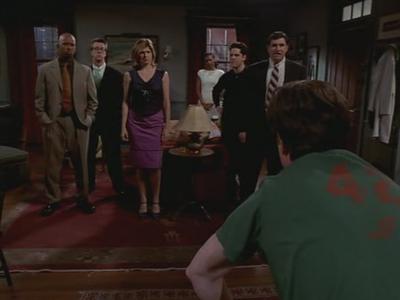 #8 - Goodbye (2) 7.90
Season 4 - Episode 26
Mike and Caitlin have sex. The staff works damage control but Mike ultimately fires himself to save everybody else. The staff says their goodbyes at the bar. Caitlin promises Mike that she's not going anywhere. Mike says goodbye to the mayor and walks out of City Hall for the last time. Six weeks later, Mike turns up as an environmental lobbyist in DC.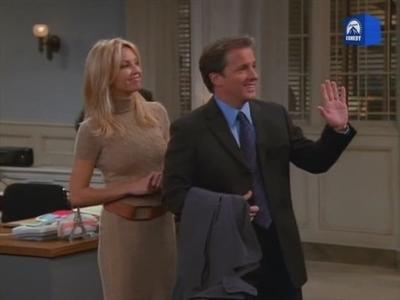 #9 - Fight Flub 7.86
Season 6 - Episode 10
The Mayoral race hits a snag when Mayor Winston's opponent suffers a heart attack which forces him to drop out of the running, but his wife, Nancy Wheeler, steps in to take his place and surges in the polls due to an outpouring of sympathy. Meanwhile, Charlie gets punched in the face by Caitlin's new love interest and she makes him promise to be the bigger man by not fighting back.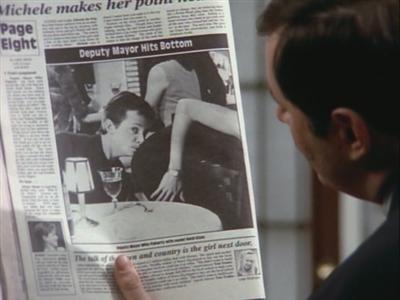 #10 - There's Something About Heidi 7.85
Season 3 - Episode 2
After Mike's picture with model Heidi Klum is in the tabloids, people assume he's dating her. But, he soon is after she asks him out. As a result, Nikki reveals to Carter that she has a secret crush on Mike. And The Mayor can't stop laughing at VERY inappropriate times.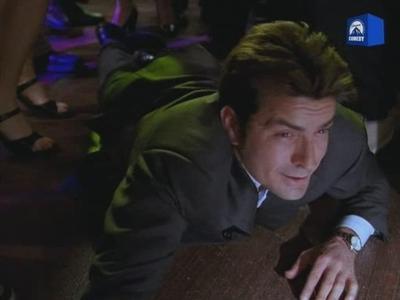 #11 - Age Against the Machine 7.82
Season 6 - Episode 17
Charlie has a hard time keeping up with Tracy, his new 23-year-old girlfriend who likes to party every night. Caitlin and Paul join them at a club one night and they are all arrested after one of Tracy's friends is caught with marijuana. Meanwhile, the Mayor is invited to a fund-raising gala by a very prominent member of the gay community, Martin, whom Carter has a crush on. Both Carter and Stuart also attend, and Martin hits on Stuart who is clueless to his advances, though they feed Carter's jealousy.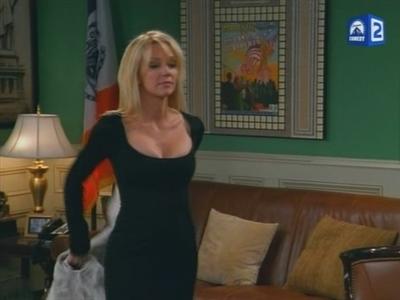 #12 - A Tale of Four Cities 7.82
Season 6 - Episode 21
Charlie and Caitlin struggle to find security in their new relationship. To spite Charlie for downplaying an encounter with an ex, Caitlin accompanies one of New York's ten sexiest men on a business date to make Charlie jealous. Meanwhile, the Mayor plots a way to one-up his rival, the Mayor of Los Angeles.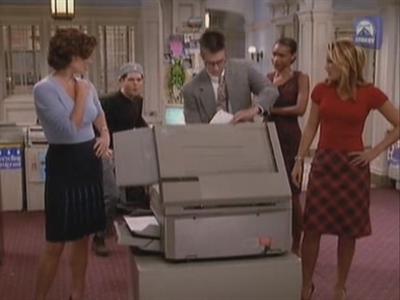 #13 - Three Men and a Little Lady 7.82
Season 3 - Episode 6
After the Mayor is photographed throwing a baseball ""like a girl,"" Mike tries to give him a more macho image. But when a teenage girl mugs the mayor, Mike and Paul; Mike's got more damage control than even he can handle. Meanwhile, Stuart loses his heart to Deirdre, a woman who's just as detestable as he is.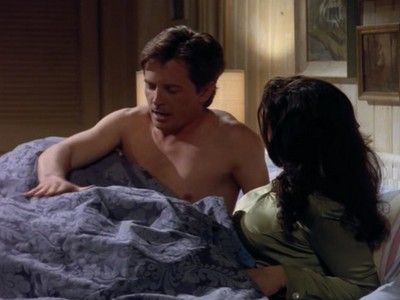 #14 - The Great Pretender 7.81
Season 1 - Episode 2
When Mike is named Sexiest Man in New York by ""Manhattan"" magazine, he has difficulty living up to the notoriety at home. In the meantime, the staff must deal with Mayor Winston's problematic wife during an important dinner.
#15 - A Shot in the Dark (2) 7.80
Season 5 - Episode 23
Charlie and Caitlin double date with Tim and Charlie's crazy ex. However, Tim dumps Caitlin, who calls Charlie to come over. They kiss; he freaks out and just wants to be friends, but reconsiders and shows up on her doorstep later. The mayor remembers why he and Chad didn't get along in the first place.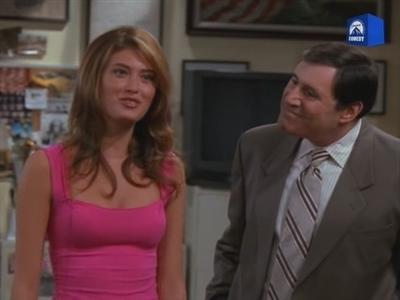 #16 - The Wedding Scammer 7.79
Season 6 - Episode 9
Caitlin's mother Jane comes to visit when Caitlin tells her she finally has a boyfriend. In a panic, Caitlin enlists Charlie to play the part, and Charlie gets stuck having to attend a family wedding to help her. Meanwhile, Paul's childhood friend-turned-Victoria's Secret model, Rhea Durham, invites Paul and a guest backstage at the Victoria Secret Fashion Show. Stuart is the lucky attendee and is shocked to find out that Rhea has been in love with Paul all these years, but Paul is not interested. Also, on two hours sleep, the mayor must meet with the head of the teacher's union for her endorsement.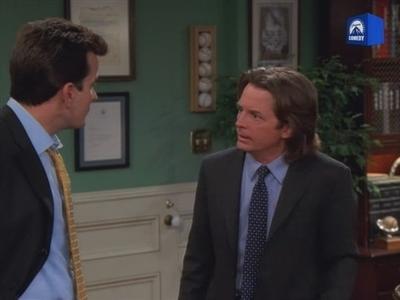 #17 - Wife with Mikey 7.79
Season 6 - Episode 3
Mike calls off his engagement with Allison and increases his presence in the office, making Charlie feel threatened. However, Charlie talks him into staying with Allison and marrying her--in City Hall. Meanwhile, Caitlin helps the mayor dress like a woman for a charity event.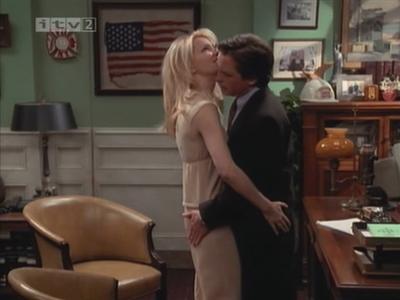 #18 - The Commitments 7.77
Season 4 - Episode 24
Mike and Caitlin return from Paris as a couple. Caitlin wants more than a physical relationship, so Mike bets her that he can resist her for a week, while tries to break his willpower. The mayor falls in love with Rags after filming an animal rights commercial with him.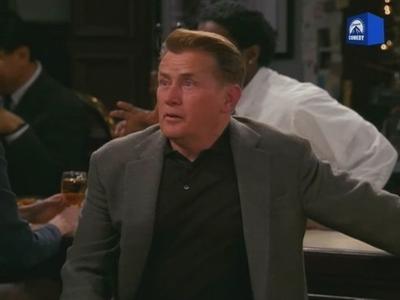 #19 - Rags to Riches 7.76
Season 6 - Episode 14
Caitlin surprises Charlie on his birthday by inviting his father, Ray, for a visit. What no one knows is that Ray is a con man who abandoned Charlie as a child, and who's about to con his way through City Hall as well. Meanwhile, Paul makes every effort to comfort Carter about Rags, who has passed into the great doggy beyond.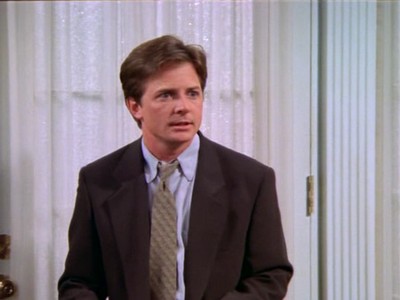 #20 - Pilot 7.75
Season 1 - Episode 1
Michael Flaherty and his team grapple with a garbage strike and a political gaffe by the Mayor who accidentally insults gays. In addition, Ashley questions Mike's commitment to their relationship when is nervous about moving in together.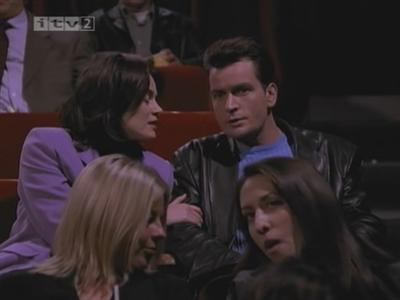 #21 - Rain on My Charades 7.74
Season 5 - Episode 17
The mayor's daughter Meg returns and inspires Caitlin to be more spontaneous and free. Paul, Stuart and Carter give Charlie advice about compromising with Julia. This leads to Charlie deciding he's ready to commit, while Julia decides she's not.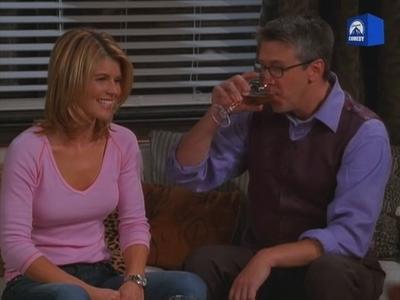 #22 - Yet Another Stakeout 7.73
Season 6 - Episode 5
Carter's friend Michelle visits and begins dating Stuart. However, Carter has just asked her to be his child's surrogate mother. Meanwhile, Charlie and Caitlin struggle over what to do with incriminating photos of the mayor's opponent.
#23 - Look Who's Not Talking 7.72
Season 6 - Episode 20
Caitlin ends her relationship with Tom and tells Charlie she's interested in dating him. When they go out on their first date, things are awkward... until they end up in bed together, that is. But are they ready for a real relationship? Meanwhile, the Mayor hires a temp, Pete, to fill in for Stuart while he's out, but Paul and Carter see him as a threat.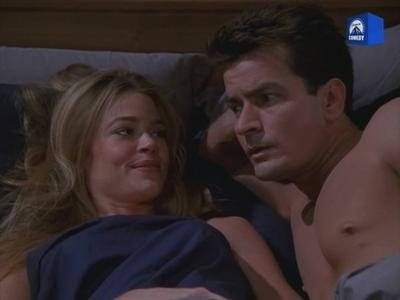 #24 - Sleeping with the Enemy 7.72
Season 6 - Episode 7
The mayor prepares to debate his opponent, while Charlie and Jennifer, his opponent's campaign manager have been dating for 3 weeks. The mayor wants Charlie to dump her, but he doesn't. When the mayor visits Charlie in the middle of the night to share something that may be damaging to his campaign, Jennifer may have overheard it. Meanwhile, Paul and Robin become involved; Paul thinks it's a relationship, while Robin thinks it's a fling.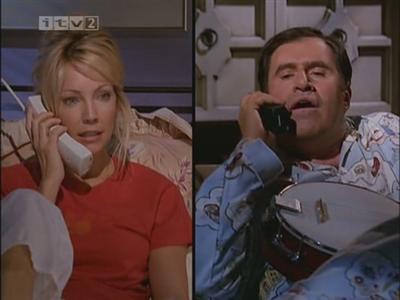 #25 - The Burgers of Wrath 7.71
Season 5 - Episode 9
Mike has been in Zimbabwe for three weeks, so Paul teaches Caitlin about celibacy. Stuart convinces Angie that he's a biker guy. War on unemployment forces the mayor to work at a burger joint.