Sofia the First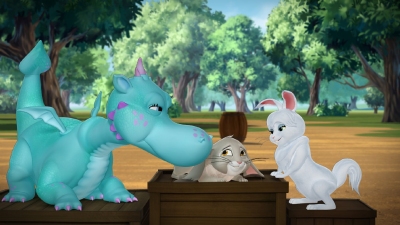 #1 - Blue Ribbon Bunny 7.89
Season 1 - Episode 7
Sofia decides to enter Clover the rabbit in the Village Faire pet contest, but after pushing a little too hard, Sofia discovers a few things about friendship when she ends up unintentionally hurting his feelings before the contest.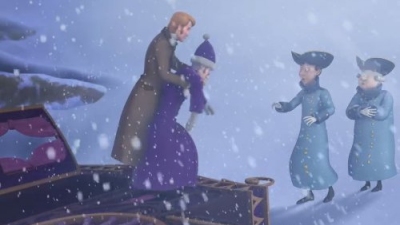 #2 - Holiday in Enchancia 7.82
Season 1 - Episode 23
A snowstorm prevents King Roland from returning home in time for the holidays. Sofia leads her family on a brave expedition to find him and shows Amber that spending the holiday with loved ones is better than any present. Princess Aurora appears to aid Sofia with a special song.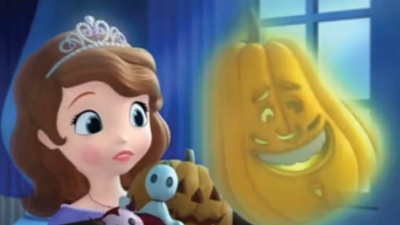 #3 - Ghostly Gala 7.81
Season 2 - Episode 13
Sofia prepares for a Halloween party in the ballroom and discovers a ghost trying to scare everyone out of the castle so he can throw his own ghostly gala.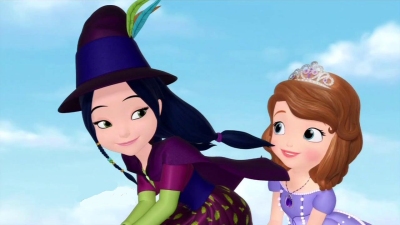 #4 - The Little Witch 7.77
Season 1 - Episode 11
A little witch's hexes cause big trouble for Sofia and her friends. Sofia tries to help Lucinda the witch mend her evil ways. Will Sofia stop the hexes or will chaos have its way?
#5 - Sofia the Second 7.76
Season 2 - Episode 10
Sofia uses a copying spell so she can be in two places at once, but the clone turns out to be troublesome.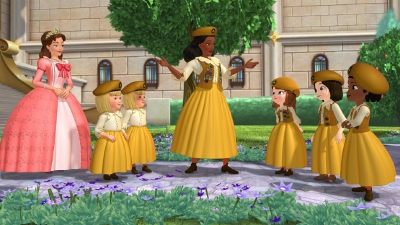 #6 - The Buttercups 7.69
Season 1 - Episode 15
Sofia goes on a Buttercup troop outing.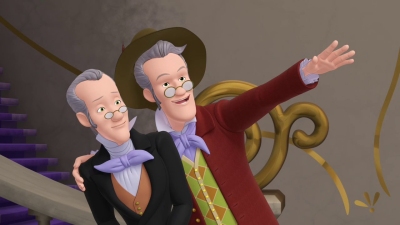 #7 - Baileywick's Day Off 7.67
Season 1 - Episode 9
Baileywick celebrates his birthday with his brother Nigel, but it goes terribly wrong. With help from Sofia, Baileywick gets a wonderful day.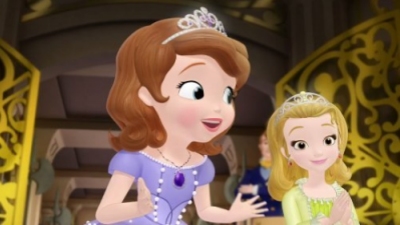 #8 - The Amulet of Avalor 7.65
Season 1 - Episode 14
Sofia loses the power to understand her animal friends when her magical amulet is captured by the castle Griffin. So, it is a race between Sofia and Cedric to see who can get it first.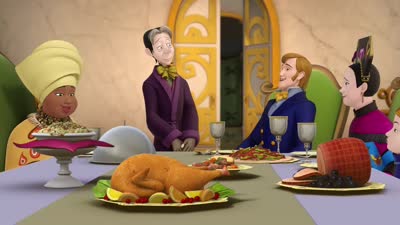 #9 - The Enchanted Feast 7.65
Season 2 - Episode 2
Snow White appears to help Sofia learn the importance of trusting one's instincts after she suspects that a visiting sorceress is not who she says she is.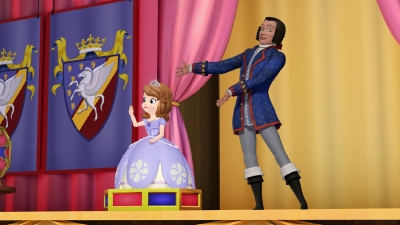 #10 - The Amulet and the Anthem 7.64
Season 1 - Episode 17
Sofia is chosen to sing the Enchancian Anthem at the annual Harvest Festival. After she becomes a bit too boastful, Sofia's magical amulet bestows a curse on her, leaving her all croaked up! Belle makes an appearance, making her the third original disney princess to appear on the show.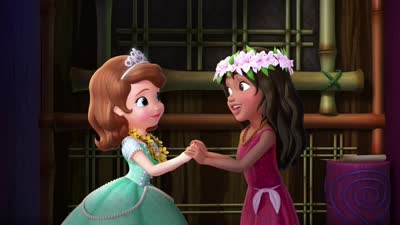 #11 - Stormy Lani 7.61
Season 3 - Episode 12
Princess Lani controls her kingdom's weather with her moods, but when she loses her temper during a quest, she loses control of her powers. Sofia must teach her to control her temper in order to fulfill her family's legacy.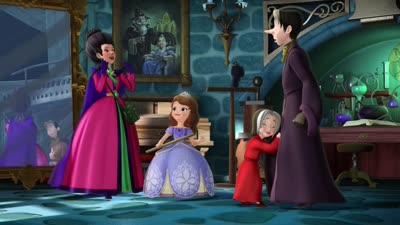 #12 - Gone With the Wand 7.59
Season 3 - Episode 15
During a trip to Merlin's castle, Cedric's trouble-making niece swipes the famous magician's wand, which summons his arch-enemy Morgana who wants to keep the wand for herself.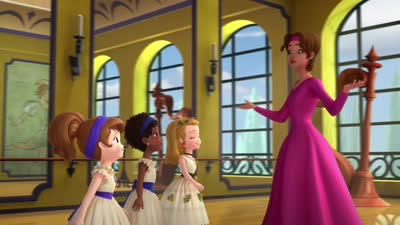 #13 - The Princess Ballet 7.59
Season 3 - Episode 9
When Sofia invites Princess Kari to perform ballet at Royal Prep's open house, she struggles to learn the steps and Sofia must help Kari realize that its okay to not be perfect at everything.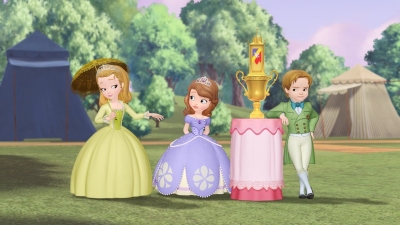 #14 - Tri-Kingdom Picnic 7.56
Season 1 - Episode 10
Sofia attends a royal picnic, but when the pressure of winning causes the other kids to not play, Sofia shows James how to be a good sport.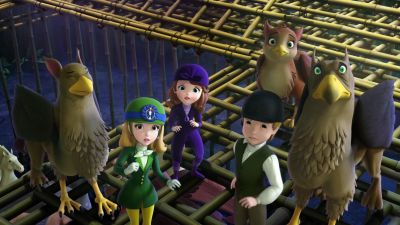 #15 - Minimus is Missing
Season 3 - Episode 2
Sofia and Amber discover their flying horses are missing and have been lured into a trap by a young warlock.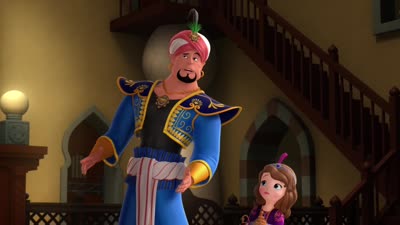 #16 - New Genie on the Block
Season 3 - Episode 7
On her way to Tangu to meet Prince Zandar, Sofia accidentally summons a kid genie named Kazeem, who runs loose by granting wishes for many people he runs into in the kingdom. With the help of Genie Patrol Fizz, he and Sofia are hot on Kazeem's trail.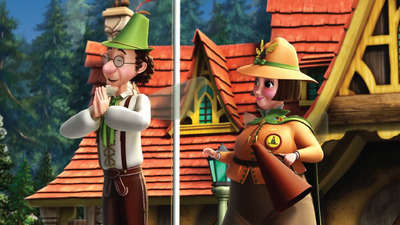 #17 - Camp Wilderwood
Season 3 - Episode 25
James gets homesick at Camp Wilderwood; James and his friends create a plan to escape.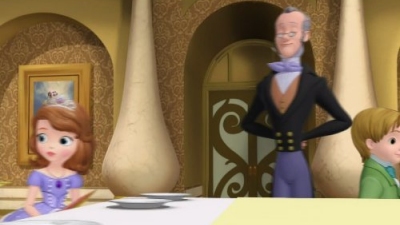 #18 - Tea for Too Many
Season 1 - Episode 18
When Sofia is selected to host a Royal Prep tea party, Amber encourages her to "think big."
#19 - The Floating Palace
Season 1 - Episode 22
Sofia is transformed into a mermaid and befriends another young mermaid named Oona. Ariel, from "The Little Mermaid," appears.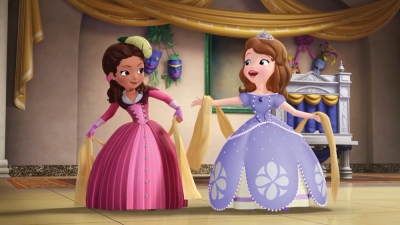 #20 - Sidekick Clio
Season 2 - Episode 28
All of the princesses are getting ready for the big magic festival. But the only one who is not allowed to go is princess Clio.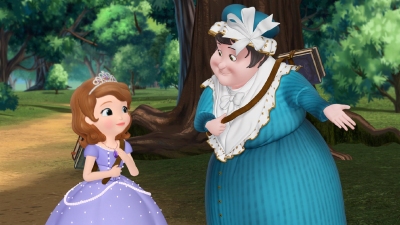 #21 - The Princess Test
Season 1 - Episode 8
Sofia wants to win a new handbag from the Royal Store, but first she must pass the test of putting a princess puzzle together, and along the way she learns that when there's a new thing to do, you have to try it.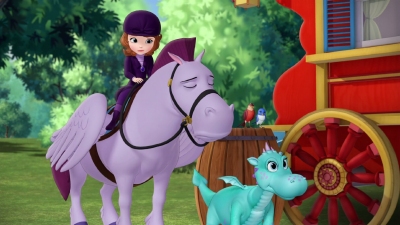 #22 - Finding Clover
Season 1 - Episode 13
Sofia and her Friends go on a daring rescue of their Rabbit friend Clover who is being held by the clutches of Boswell the Magician.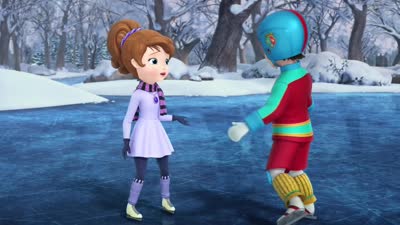 #23 - Lord of the Rink
Season 3 - Episode 13
Prince Hugo is hesitant to pursue his interest in ice dancing because he thinks it's a sport just for girls.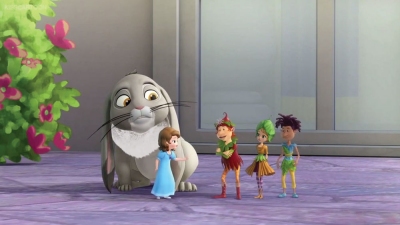 #24 - The Littlest Princess
Season 2 - Episode 25
Sofia's amulet grants her the power to become tiny to help three wee sprites; when she disobeys her mother, the amulet curses her and prevents her from growing big.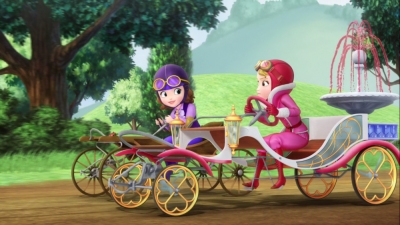 #25 - In a Tizzy
Season 2 - Episode 23
Sofia's village friend Ruby enlists the help of a fairy godmother named Tizzy to help her win a Dunwiddie Go-Carriage race.