Smallville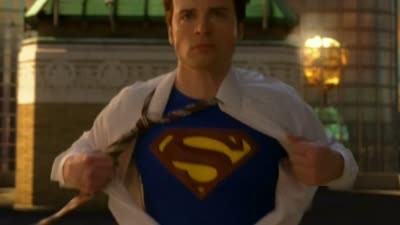 #1 - Finale 8.64
Season 10 - Episode 21
The story of Clark Kent culminates in this epic two-hour series finale as Clark takes the last step to becoming the Man of Steel. With surprise guest appearances, nods to the first few seasons of the series and Michael Rosenbaum's return as Lex Luthor, this final episode wraps up a decade-long story following one man's journey to becoming the world's greatest superhero.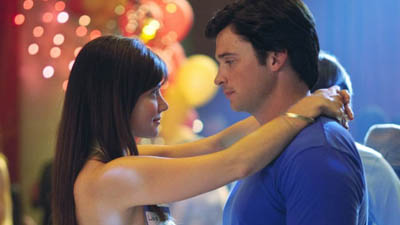 #2 - Homecoming 8.56
Season 10 - Episode 4
In an attempt to cheer up Clark, Lois convinces him to attend their five-year high school reunion. A visit back to the home of the Crows has Clark remembering old times with Lana and Chloe, while Lois is furious that no one remembers her five days as a student. Brainiac 5.0 uses his Legion ring to visit from the future and takes Clark through his past, present and future. He shows Clark what really happened the night Jonathan died, Oliver's current pain and Clark's future at the Daily Planet with Lois and his role as Earth's favorite red and blue superhero.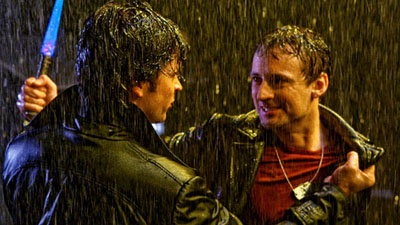 #3 - Salvation 8.55
Season 9 - Episode 21
When Zod and the Kandorians launch their brutal attack on Earth, Chloe calls in some old friends to join the fight against the aliens. Clark and Zod face off in an epic battle for the control of Earth.
#4 - Justice 8.55
Season 6 - Episode 11
When Lex's Level 33.1 project comes to fruition, Oliver Queen must bring together several of Clark's "heroic" super-powered allies together: Arthur Curry, Bart Allen, and Victor Stone.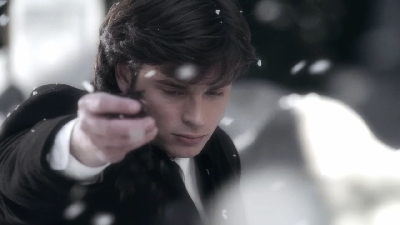 #5 - Reckoning 8.48
Season 5 - Episode 12
Clark reveals his secret to Lana, Jonathan and Lex learn the results of the senatorial election, and there is a tragic car accident on the highway that takes the life of someone Clark loves, forcing Clark to appeal to Jor-El for help.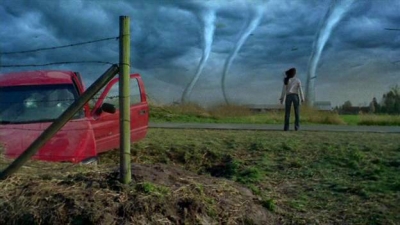 #6 - Tempest 8.44
Season 1 - Episode 21
A reporter closes in on Clark's secret; Chloe may depart Smallville; LuthorCorp is forced to close. At least the school dance will provide carefree moments for Clark and his friends. Then the twister hits.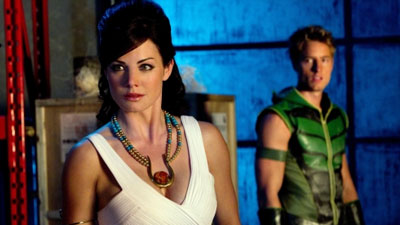 #7 - Isis 8.40
Season 10 - Episode 5
Lois decides to tell Clark she knows he's The Blur, but she accidentally activates an ancient artifact that transforms her into the Goddess Isis, complete with superpowers of her own. Oliver and Clark reluctantly decide to ask Tess for help with Lois. Meanwhile, after Cat Grant witnesses Lois as Isis using her superpowers, she decides Lois is the Blur and sets out to prove it.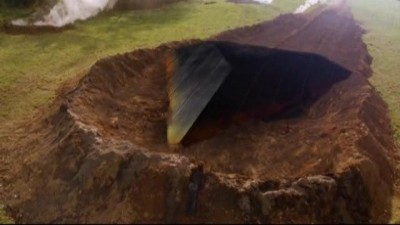 #8 - Commencement 8.38
Season 4 - Episode 22
After a nightmare, Clark goes to the cave to confront his father Jor-El. Jor-El warns that the crystals have fallen into human hands and have triggered a new meteor shower which will annihilate the Earth unless he reunites the three crystals. Meanwhile, Lex helps Lana, who has apparently commited murder, but then turns against her to get possession of her Kryptonian stone. As disaster looms, Chloe and Lois try to find Lana while Clark attempts to reassemble the stones, and Jason returns to make things unpleasant for the Kents.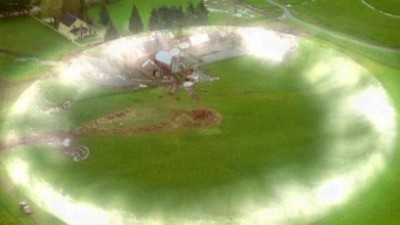 #9 - Exodus (2) 8.31
Season 2 - Episode 23
A sense of foreboding surrounds Smallville as Clark must choose between staying with Lana and his family or fulfilling his destiny to rule the Earth. Lex and Helen prepare for their marriage, and Chloe considers Lionel's offer to investigate Clark.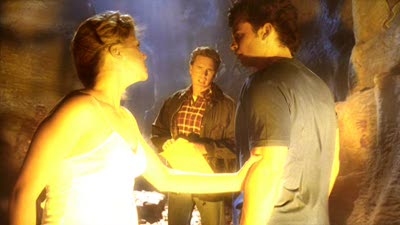 #10 - Covenant (2) 8.31
Season 3 - Episode 22
Kara, a beautiful superpowered girl from Krypton, entices Clark to join with his father and embrace his destiny. Clark is left without support after Pete's departure when Jonathan reveals the deal he made with Jor-El. At the same time, Clark's relationships with Lex and Lana take unexpected turns, leaving him with no one but Kara to turn to.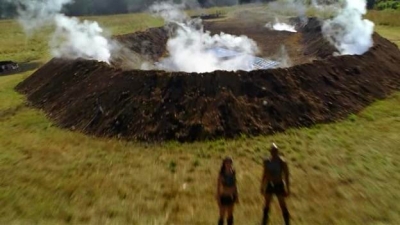 #11 - Arrival 8.30
Season 5 - Episode 1
Lana greets two new Kryptonian arrivals from the ship, Nam-Ek and Aethyr, and their presence poses a grave danger to Clark and his family & friends.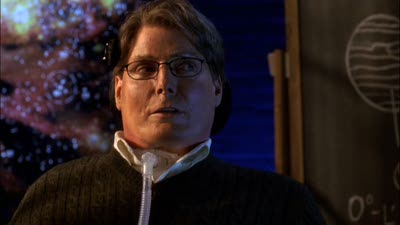 #12 - Rosetta 8.24
Season 2 - Episode 17
Clark travels to New York to meet Dr. Swann, a brilliant scientist who holds a message for Clark from his home planet. Meanwhile Lana decides to move out of Chloe's house after they get into an argument about Clark.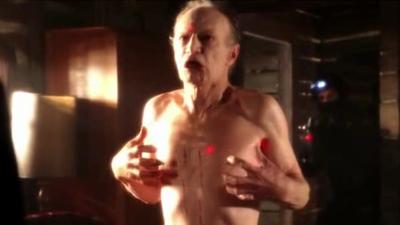 #13 - Phantom 8.24
Season 6 - Episode 22
Clark discovers the reason Lana married Lex then and sets out to kill Lionel. Lex tries to use DNA from the last phantom to power his super-soldiers. Lois goes to a dam to search for Lex's lab but is caught by a security guard and fatally injured. Chloe's power is discovered.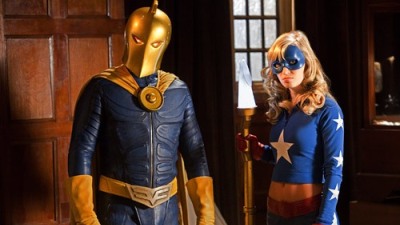 #14 - Absolute Justice 8.23
Season 9 - Episode 11
A man named Sylvester Pemberton tracks down Chloe and tells her he knows about her team of superheroes and needs their help. However, before he can explain who he is, he is attacked and killed by Icicle. Clark and Chloe's investigation leads Clark to the former headquarters of the Justice Society of America where he meets up with Nelson AKA Dr. Fate, Carter Hall AKA Hawkman and Courtney AKA Star Girl. Courtney pleads with Hawkman and Dr. Fate to help her catch the killer that is targeting their group but they are reluctant to resume their duties as superheroes. Clark, John Jones, Green Arrow and Chloe team up to help the JSA stop Icicle before he murders another member of the group. Meanwhile, Lois receives a package from a mysterious agency called Checkmate, run by Amanda Waller.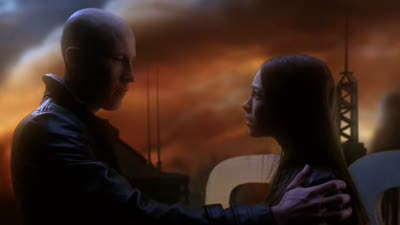 #15 - Vessel 8.22
Season 5 - Episode 22
Professor Fine has unleashed a virus that will kill millions. Clark must put a stop to him, while Lex wonders what happens when he will tell Lana his newest secret.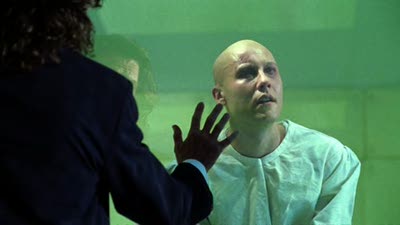 #16 - Shattered 8.21
Season 3 - Episode 8
Lex locates Morgan Edge and gets him to admit to dirty dealings with Lionel, but before Lex can take it to the authorities, someone tries to kill him at the mansion. Barely surviving, Lex flees and asks Clark for help. However, when Clark returns to the mansion to investigate he finds nothing amiss, and begins to wonder if it really happened, especially after Lionel announces Lex has had a psychotic break and must be institutionalized.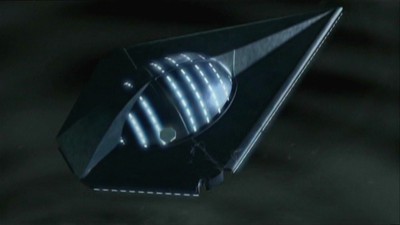 #17 - Vortex 8.20
Season 2 - Episode 1
Clark rescues Lana from the storm, but discovers that the spaceship is released, while Jonathan is buried alive with the unscrupulous reporter who discovered Clark's secret. Meanwhile, Lex is wracked with guilt over his critically injured father.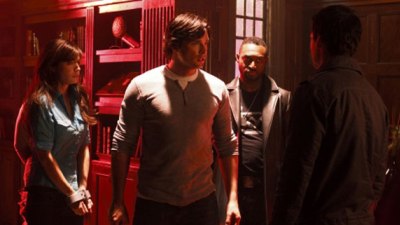 #18 - Pandora 8.19
Season 9 - Episode 9
Tess kidnaps Lois to find out where Lois went after she disappeared for weeks. Lois's memory of the future depicts a Metropolis under Zod's rule and Clark powerless under the red sun, while Chloe forms a resistance group with Oliver. After learning of these future events, Clark makes an important decision about Zod.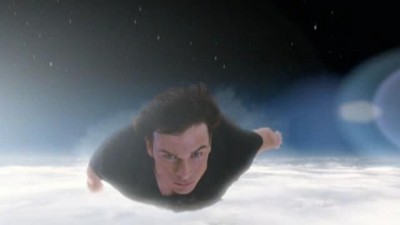 #19 - Crusade 8.16
Season 4 - Episode 1
Clark returns to Smallville as Kal-El - intent on fulfilling his destiny, he goes after a powerful kryptonian crystal that Lex has obtained in Egypt. Meanwhile, newcomer Lois Lane arrives in Smallville to look into the death of her cousin Chloe, and Lana returns from Paris with a new boyfriend. Jonathan lies in a coma after the events of last year's season finale and Lionel must deal with his new life in prison.
#20 - Red 8.16
Season 2 - Episode 4
Clark has his first run-in with red kryptonite in this exploration of classic Superman mythology, turning immoral when he gets his high-school ring holding a piece of rock. Meanwhile, Lex and his father have some issues to resolve when Lionel starts taking over the manor.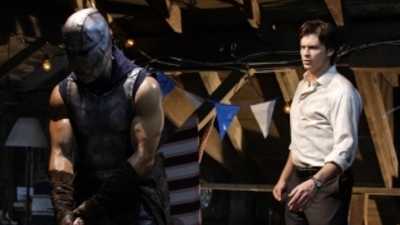 #21 - Legion 8.14
Season 8 - Episode 11
The Persuader attacks Clark; Chloe, as Brainiac, tells Davis he is Doomsday and that he was created to destroy the "other Kryptonian" and the world.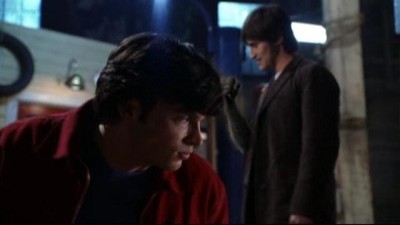 #22 - Pariah 8.14
Season 4 - Episode 12
When a mysterious killer strikes at both Lana and Jason, Alicia is the leading suspect and even Clark comes to doubt her innocence. Feeling betrayed, she secretly tricks Clark into revealing his powers in front of one of his friends. And Genevieve returns to town with an offer for Lex, who in turn has an offer for Jason.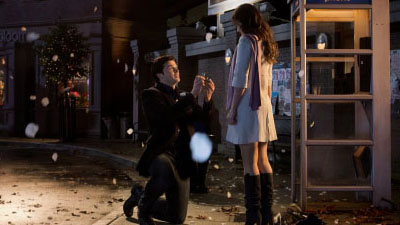 #23 - Icarus 8.13
Season 10 - Episode 11
The VRA is in full effect and things take an unfortunate turn of events after the Green Arrow tries to stop a mugging but is attacked by citizens for being a super hero. Clark discovers that the civilians who attacked Oliver were all marked with a darkness tattoo. Carter Hall and Star Girl return to help Clark deal with Slade's re-emergence after he kidnaps Lois.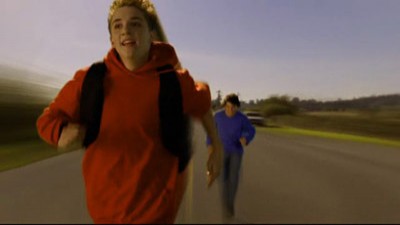 #24 - Run 8.11
Season 4 - Episode 5
Jonathan's wallet is stolen by a super-speed thief, Bart Allen, who is faster then Clark. Bart comes to the farm and becomes friends with Clark, but Bart returns to crime when he sees an ancient manuscript that Lex has. As Clark soon realizes, the manuscript holds a map to one of the kryptonian crystals and he must go up against Bart to recover it.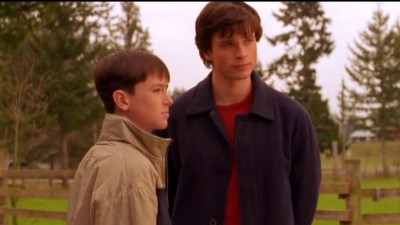 #25 - Stray 8.11
Season 1 - Episode 16
A child who can read minds escapes his cruel parents and finds happiness with the Kents. But that joy may be brief when his parents come looking for the boy so they can use his psychic gifts in a life of crime.