Sleepy Hollow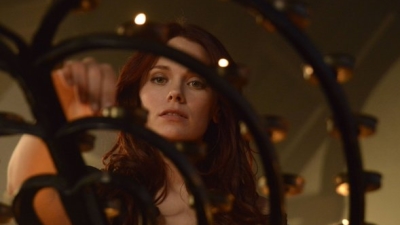 #1 - Bad Blood 8.58
Season 1 - Episode 13
The battle between good and evil comes to an explosive head – sacrifices must be made, worlds collide, loyalties are tested and the town of Sleepy Hollow will never be the same.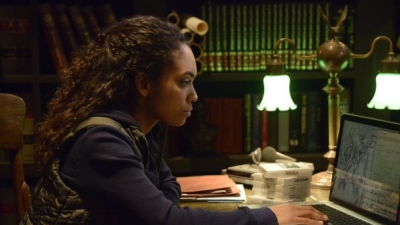 #2 - The Indispensable Man 8.26
Season 1 - Episode 12
Ichabod and Abbie discover a massive secret buried within the pages of George Washington's Bible and unearth the shocking true nature of the founding father's death. Meanwhile, Captain Irving makes a near-impossible decision for the sake of his beloved family that drastically changes his future.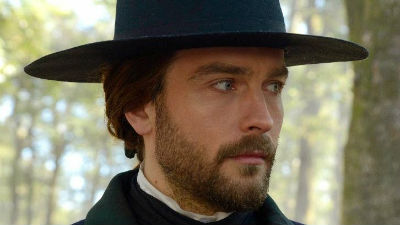 #3 - Tempus Fugit 8.20
Season 2 - Episode 18
Familiar faces will perish and a key relationship will implode beyond repair.
#4 - Necromancer 8.16
Season 1 - Episode 8
Ichabod, Abbie, Captain Irving and Jenny Mills join forces and face the Headless Horseman. While staring down this nemesis, Ichabod is shocked by game-changing information about the Horseman's true motive.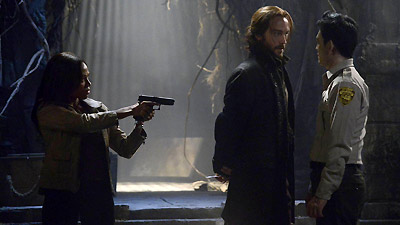 #5 - The Midnight Ride 8.10
Season 1 - Episode 7
Abbie and Ichabod must find hidden clues to thwart the evil in Sleepy Hollow and Abbie gets an unexpected visit from the enigmatic Andy Brooks.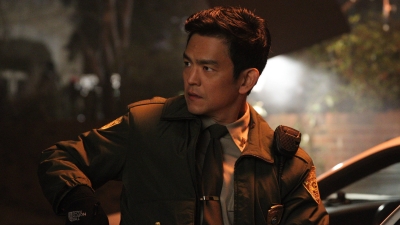 #6 - Pilot 8.09
Season 1 - Episode 1
After being resurrected and pulled two and a half centuries through time, Ichabod Crane finds himself in modern-day Sleepy Hollow, where he quickly realizes that evil has awoken with him. When Sheriff August Corbin is killed by the infamous Headless Horseman, Ichabod forms an unlikely bond with Detective Abbie Mills, a young cop who has her own childhood supernatural experiences. Together, the two embark on a mission to stop evil and uncover mysteries dating back to the founding of our country. Captain Frank Irving hesitates to believe Ichabod's tales of supernatural evil. But when Ichabod's former wife, Katrina, provides clues about impending evil, they all begin to realize that this town is anything but sleepy.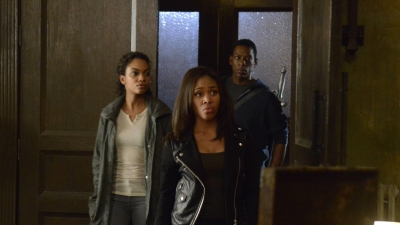 #7 - The Akeda 8.03
Season 2 - Episode 11
Unforeseen sacrifices must be made and loyalties are put to the ultimate test in the fight against evil.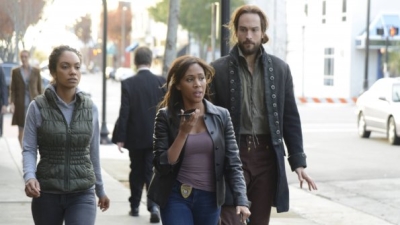 #8 - The Vessel 8.02
Season 1 - Episode 11
When Capt. Iriving's daughter, Macy, becomes the target of evil forces, he makes a desperate plea to Crane and Mills for help, and seeks answers that lie within Washington's Bible. Meanwhile, a frightening chapter of Jenny's past is revealed.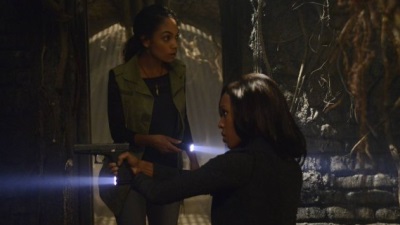 #9 - The Sin Eater 7.99
Season 1 - Episode 6
When Ichabod Crane goes missing, his wife, Katrina, appears to Lt. Abbie Mills in a vision warning her that the Headless Horseman will return to Sleepy Hollow by nightfall. A frantic Abbie seeks help from the mysterious Henry Parrish, who holds vital clues about how Crane can vanquish his dangerous blood tie to the Horseman. Meanwhile, an encounter from Crane's past weighs heavily on him, and details about his first encounter with Katrina are revealed.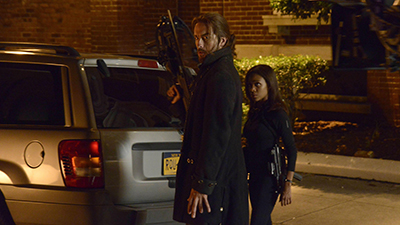 #10 - This Is War 7.98
Season 2 - Episode 1
Ichabod finds himself buried alive in a coffin. Abbie is trapped in purgatory. Ichabod's wife, Katrina, is kidnapped by the Headless Horseman. Capt. Frank Irving is behind bars for a murder he did not commit. Abbie's sister is among the wreckage of a horrific car crash. Now, with Henry's emergence as the Horseman of War, alongside the Headless Horseman, Sleepy Hollow has never been so close to destruction.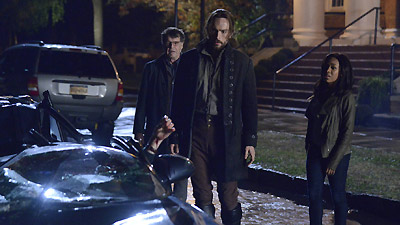 #11 - The Golem 7.97
Season 1 - Episode 10
Ichabod enlists Henry Parrish to help him communicate with Katrina, but in the process, a menacing danger is unleashed from purgatory.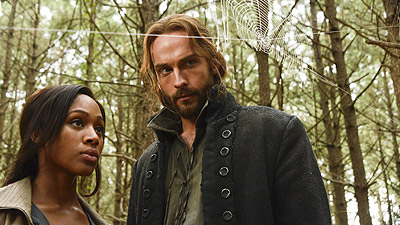 #12 - The Lesser Key of Solomon 7.94
Season 1 - Episode 4
Lt. Abbie Mills and Ichabod Crane search for Abbie's estranged sister, Jenny, who has escaped from a Sleepy Hollow psychiatric hospital. In a game-changing episode, which includes flashbacks to the real Boston Tea Party, Abbie and Ichabod discover more about the evil they are facing... and finally learn its name.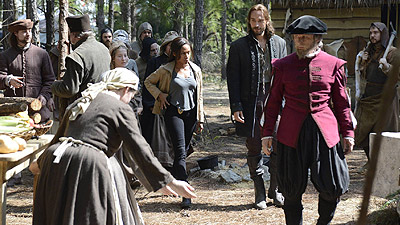 #13 - John Doe 7.92
Season 1 - Episode 5
When an unidentified boy is discovered in Sleepy Hollow, Ichabod Crane and Lt. Abbie Mills are called to the scene. After speaking with the child, they immediately realize that something sinister and sickly is afoot and the duo go on a hunt to discover his home and origins - and are shocked by what they find.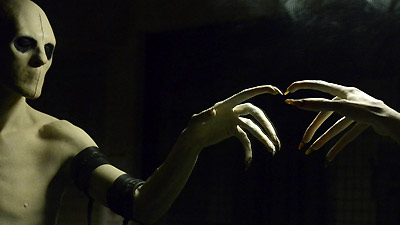 #14 - For the Triumph of Evil 7.92
Season 1 - Episode 3
Another soldier in the army of evil, the Sandman, seeps into the dreams of the residents of Sleepy Hollow. By infiltrating their minds at night, he tortures them to the brink - all because they, at one time, turned a blind eye to justice. When the Sandman seemingly sets his sights on Abbie, she is forced to begin to face her past - and her institutionalized sister Jenny. With Ichabod by her side, and her life at stake, the duo must try to defeat the Sandman and continue their fight against evil.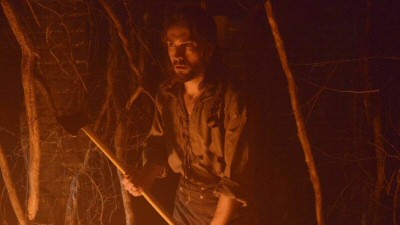 #15 - Sanctuary 7.90
Season 1 - Episode 9
When Ichabod and Abbie investigate a missing persons case, the search leads to a colonial-era house which holds secrets from Ichabod's past...and unleashes a long-dormant evil.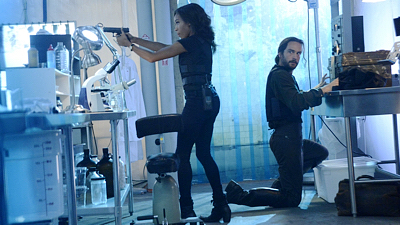 #16 - Deliverance 7.88
Season 2 - Episode 7
Abbie and Ichabod learn that Katrina is in imminent danger and race against the clock to help her.
#17 - Magnum Opus 7.86
Season 2 - Episode 10
Ichabod and Abbie set out to find the Sword of Methuselah, the only weapon capable of killing Moloch and ending the coming apocalypse.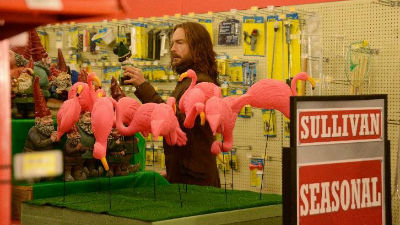 #18 - Awakening 7.85
Season 2 - Episode 17
Ichabod and Abbie fight against those who want to re-awaken a powerful witch coven and Jenny learns a disturbing truth about Frank Irving.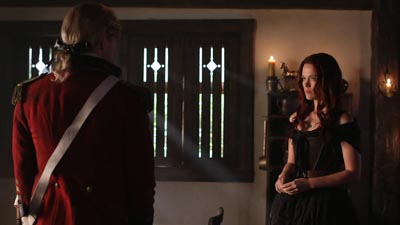 #19 - The Kindred 7.82
Season 2 - Episode 2
Ichabod and Abbie concoct a daring plan to try to rescue Ichabod's wife from the Headless Horseman by resurrecting a Frankenstein-like monster created by Benjamin Franklin. Frank faces new trouble after revealing the true details of his encounter with a demon. Jenny finds herself at odds with the new sheriff in town.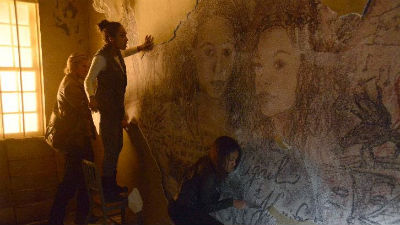 #20 - Mama 7.82
Season 2 - Episode 9
A series of mysterious deaths at Tarrytown Psych leads Abbie and Ichabod to discover that an especially surprising spirit is involved.
#21 - Ragnarok 7.80
Season 3 - Episode 18
After a startling discovery, Abbie and Crane realize what they must do in order to make Pandora's box complete again. Meanwhile, the team works tirelessly to stop The Hidden One, before he destroys all of humanity. Can the Witnesses succeed with the fate of the world in their hands once again.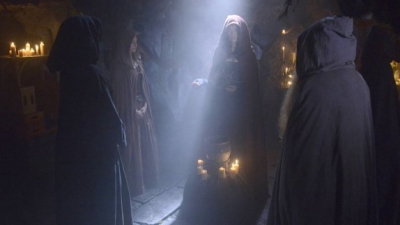 #22 - Blood Moon 7.79
Season 1 - Episode 2
Still adjusting to his 21st century reality, Ichabod Crane and Det. Abbie Mills move forward in their mission to unravel the mysteries lurking in Sleepy Hollow. A frightful vision from Ichabod's former wife Katrina, sends the unlikely duo on the hunt for a vengeful witch from the 1700s who has been awoken by unknown evils and is on a path of destruction in the quaint town. Meanwhile, despite all odds, Officer Andy Brooks is back and on a questionable mission of his own.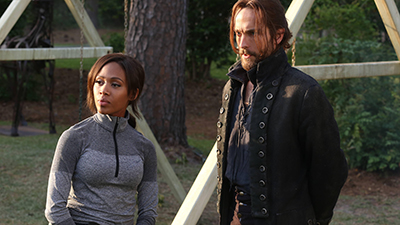 #23 - Go Where I Send Thee... 7.78
Season 2 - Episode 4
Abbie and Crane's search for a missing Sleepy Hollow child reveals a creature akin to the Pied Piper, whose legacy with the child's family extends back to a centuries-old curse.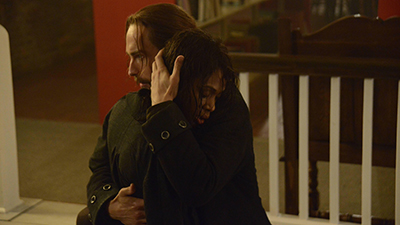 #24 - The Weeping Lady 7.78
Season 2 - Episode 5
A woman from Ichabod Crane's past comes to Sleepy Hollow in the form of an un-dead Weeping Lady, aiming to harm anyone in her path. Katrina and Crane learn unsettling things about each other's pasts. Abbie has some unexpected flirtatious encounters.
#25 - Heartless 7.77
Season 2 - Episode 8
Crane and Abbie set out to take down a succubus whom Henry has sent out to drain the life forces out of its victims.