Sea Patrol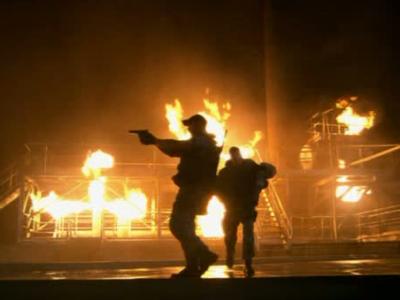 #1 - Red Reef 9.00
Season 3 - Episode 13
In an explosive series climax, Mike and his crew takes extreme action to thwart an oil smuggling conspiracy and avenge ET's murder. Nikki risks everything to uncover the truth about ET's final moments. Kate is trapped in a deadly showdown with one of ET's killers.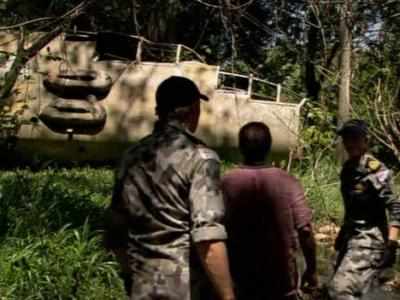 #2 - Half Life 8.79
Season 3 - Episode 7
The crew is exposed to toxic radiation during a daring rescue at an abandoned nuclear test site. Swain's courage is called into question, when he opts out of a high-risk rescue operation and Charge uncovers a military conspiracy over nuclear testing and a long lost B-25 bomber.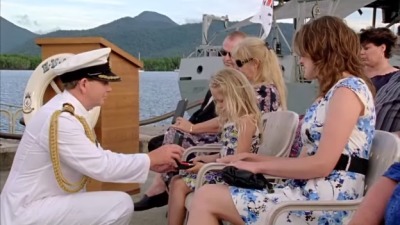 #3 - One Perfect Day 8.69
Season 5 - Episode 13
Tragedy rocks HMAS Hammersley as the crew races to prevent a terrorist attack on a busy Australian port. Meanwhile, Kate and Dutchy discover ingredients for a radioactive 'dirty bomb' are being smuggled into Australia on illegal fishing boats, and Mike is stunned to realise SAS Officer Jim Roth has proposed to Kate - will he let the woman he loves marry another man?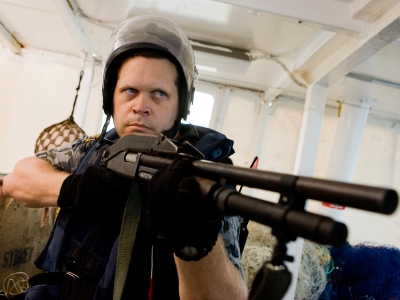 #4 - Live Catch 8.68
Season 4 - Episode 14
Bomber faces disciplinary action after a violent confrontation with illegal fishermen. Kate is blinded by a deadly toxin, sparking a desperate race to find an antidote, and 2Dads' plan to help Bomber gain a promotion backfires when they are kidnapped.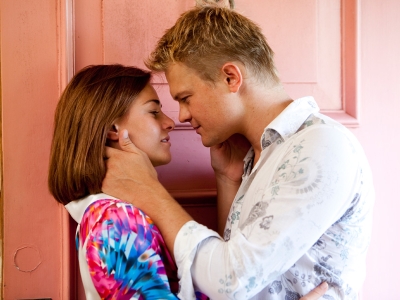 #5 - Flotsam and Jetsam 8.67
Season 4 - Episode 15
When Hammersley rescues a shipwrecked woman, they uncover a murderous criminal conspiracy. Kate saves Dutch's life during a gun battle with smugglers, sparking his romantic interest, and Bomber makes a shocking decision after she and 2Dads are caught breaking the non-fraternisation rule.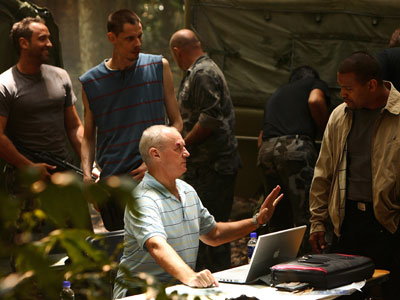 #6 - Friends Close, Enemies Closer 8.66
Season 2 - Episode 12
Awaiting a call from his girlfriend, Buffer's attention is distracted by the Russian Special Forces tattoo on an aggressive passer by, which leads him to be inadvertently locked in a container on a suspect barge, heading upriver. Meanwhile, Commander Mike Flynn has recovered and is back in charge of the Hammersley, quickly reacting to a "mayday" call from the luxurious yacht owned by Ray Walsman.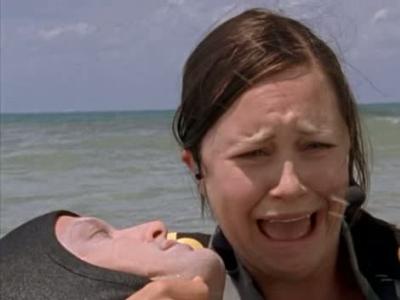 #7 - Catch and Release 8.65
Season 3 - Episode 1
The crew of Hammersley is rocked by the mysterious death of a much-loved shipmate. When valuable "Red Gold" coral is stolen from a dive boat, HMAS Hammersley is drawn into a web of murder, piracy and eco-terrorism. Then, Swain and Spider are kidnapped by an obsessed vigilante, determined to rid Australian waters of illegal fishing boats.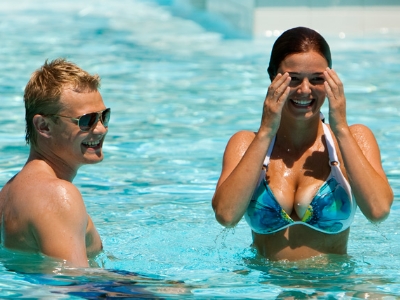 #8 - Ransom 8.61
Season 4 - Episode 4
A kidnap drama on the ocean and relationship tremors below decks rock Hammersley as she sails the Coral Sea.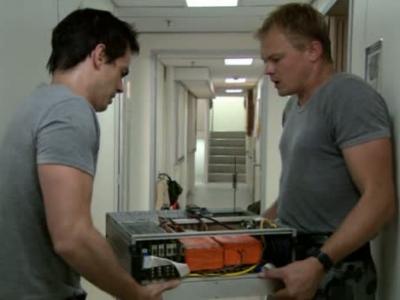 #9 - Oh Danny Boy 8.60
Season 3 - Episode 6
Hammersley is tasked with protecting a shipment of nuclear waste from a terrorist attack. When a bomb is discovered on board, Robert and 2 Dads must set aside their differences to save Hammersley. Buffer falls victim to a practical joke and Robert is tricked into going on a drunken date, with disastrous results.
#10 - Rawhide 8.58
Season 4 - Episode 10
Hammersley hunts down cattle rustlers behind the hijacking of live cattle shipments. Robert takes desperate measures to be seen as a team player by his crewmates, and Bird is terrorised by her ex-boyfriend.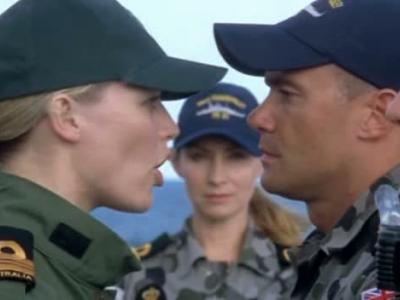 #11 - Safeguard 8.58
Season 3 - Episode 10
Buffer gets a lesson in tough love from a sexy training officer. Hammersley is stranded in a deadly mine-field, after being attacked by heavy armed smugglers. Charge goes to extreme lengths to earn the respect of his estranged son and the crew are involved in a sailor's worst nightmare - fire at sea.
#12 - Red Sky Morning 8.50
Season 3 - Episode 8
Kate is terrorised by a mysterious stalker on board an abandoned cargo ship. Spider contracts deadly coral poisoning during a bizarre snorkelling accident and Buffer and 2Dads face a freezing fate in a tropical paradise.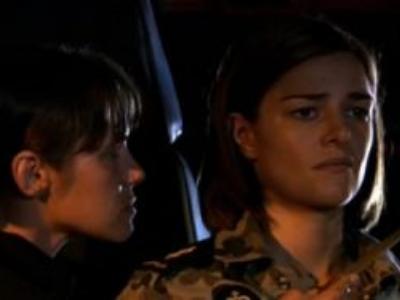 #13 - Secret Cargo 8.46
Season 3 - Episode 11
A thrilling rescue becomes a tragic mystery when a healthy young tourist dies suddenly on board Hammersley. Bomber and RO fight for their lives when an armed gang tries to seize control of Hammersley. Nicki receives a death threat while investigating ET's diving accident.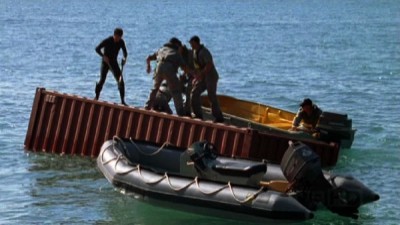 #14 - Precious Cargo 8.45
Season 1 - Episode 6
The crew uncovers a people smuggling racket, when they almost collide with a floating shipping container full of North Korean refugees. The Hammersley races to capture the smugglers' ship and save the lives of their human cargo. Kate is wooed by a charming civilian sailor. Meanwhile, Mike is determined to solve the mystery of Ursula's disappearance.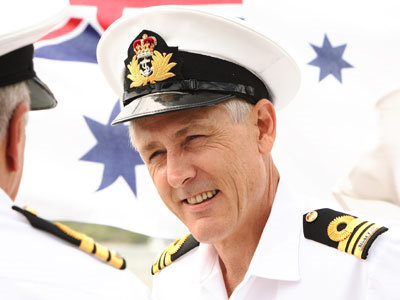 #15 - A Brilliant Career 8.43
Season 2 - Episode 11
A change of command on HMAS Hammersley results in divided loyalties and the humiliation of the ship's most senior female officer. After a dangerous departure from Samaru, Commander Mike Flynn is recovering in hospital.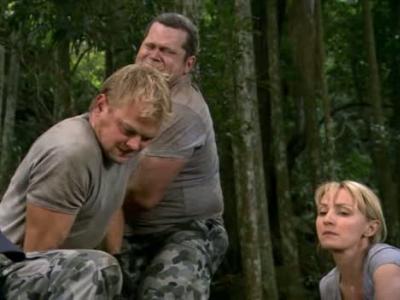 #16 - Black Gold 8.42
Season 3 - Episode 12
A rescue at sea casts doubt on the circumstances of ET's death. While searching for a missing kayaker, Buffer stumbles across an illegal oil smuggling operation. Charge's weight threatens to sink his navy career. Will he become the biggest loser?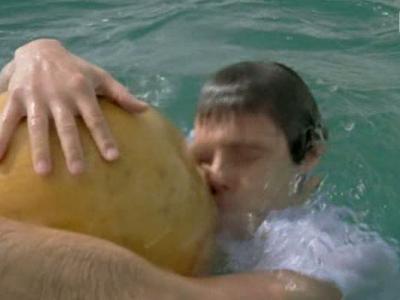 #17 - Shoes of the Fisherman 8.41
Season 4 - Episode 7
On patrol in the Arafura Sea, the Hammersley encounters an old adversary, an illegal foreign fishing vessel skippered by an infamous fisherman known as Hannibal. Robert is lost overboard in mysterious circumstances, sparking a major search and lives are at stake when Swain discovers rabies on board Hammersley.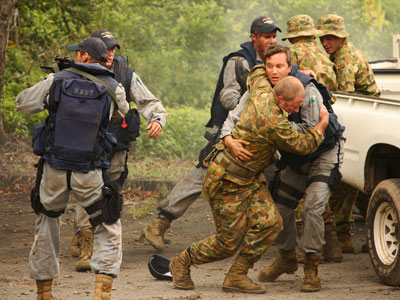 #18 - Rules of Engagement 8.41
Season 2 - Episode 10
Unresolved romantic tension has a dramatic effect on some of the Hammersley crew, after a savage mortar attack by insurgents on the Samaru island of Minatu. Mike and Jim are both critically injured during a bold rescue mission on Samaru. Meanwhile, Kate is made acting CO of the Hammersley. It's up to Kate to handle a volatile beachside confrontation, and the medical evacuation of Mike.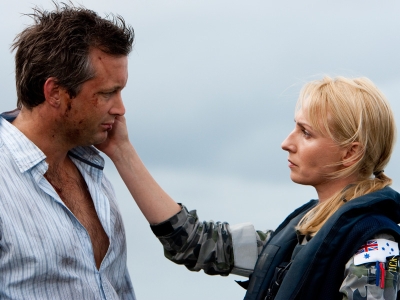 #19 - In Too Deep 8.40
Season 4 - Episode 16
Mike is tortured and faces death when he is captured by a ruthless gang of drug traffickers. Dutchy and the crew vow revenge when one of their mates is presumed murdered. After realising she has no romantic future with Mike, Kate makes a fateful decision about her career.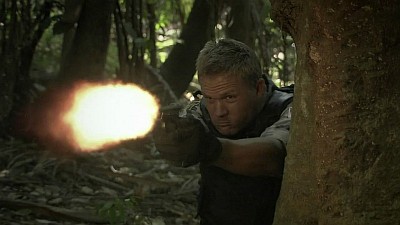 #20 - Paradise Lost 8.35
Season 4 - Episode 5
A series of shocking surprises await the crew when they discover a secret community living on a tropical island. Robert risks his life to save Bomber during a gunfight with drug runners, and Mike investigates claims of an illicit romance between two crew members.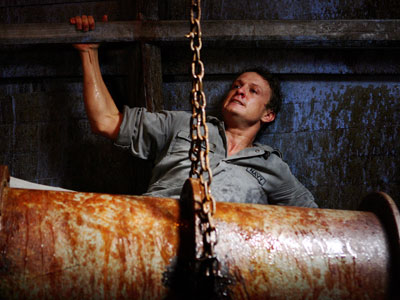 #21 - Birds 8.33
Season 2 - Episode 6
The crew of the Hammersley are joined by a federal agent and go in search of an illegal fishing boat. Whilst on board the Navy find evidence on the boat and find the fishing boat crew start to exhibit symptoms of bird flu. One crew member faces a gruesome operation, while the federal agent learns that blackmail can work both ways.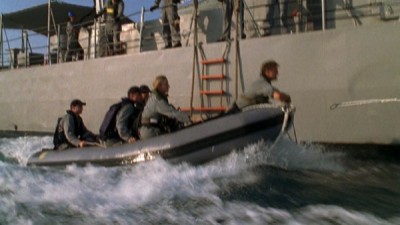 #22 - Deep Water 8.33
Season 1 - Episode 12
The Hammersley races to save a boatload of tourists from being murdered as part of a bizarre terrorist publicity stunt. Meanwhile, Swain and the crew help deliver the baby of a runaway teenager, found lost at sea with her criminal boyfriend. A series of emergencies at sea prevent Swain from attending the birth of his first baby.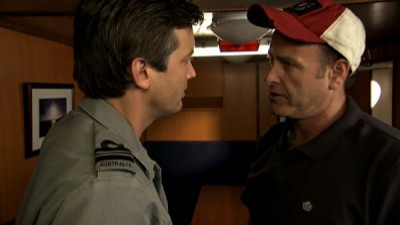 #23 - Chinese Whispers 8.32
Season 1 - Episode 11
The Hammersley saves sailors from a sinking ship, only to learn they are diamond smugglers who will kill to save their cargo. Swain is kidnapped by smugglers and left trapped in their sinking ship. Will Buffer rescue him before the ship sinks? Mike is reprimanded by Navy brass over his obsession with the Bright Island mystery.
#24 - Soft Target 8.31
Season 4 - Episode 13
The 'crash posting' of a Communications Technician to HMAS Hammersley proves to be a particularly nice surprise for one of her crew. However, 2Dads' suspicion of his old mate soon begins to grow, particularly when he suspects that Fraser is feeding vital intelligence to a group of pirates who have been ransacking boats. Mike and Kate use unorthodox tactics to catch the gang of daring pirates, .and Charge gets more than he bargained for when he finds love on a dating website.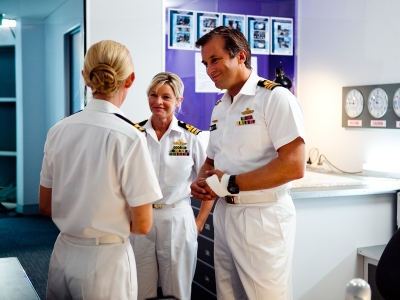 #25 - Night of the Long Knives 8.26
Season 4 - Episode 1
The crew of HMAS Hammersley uncovers a terrorist plot to assassinate a senior US official. Kate has doubts about Hammersley's popular new crewmate, a war hero with a dark secret. Mike resists a promotion to Navcom, even though it would allow him and Kate to pursue their relationship.