Scott & Bailey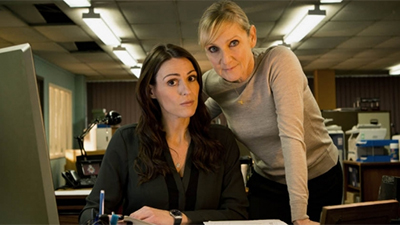 #1 - Episode 1 7.99
Season 5 - Episode 1
Returning to Syndicate 9 after a year with Vice, Rachel (Suranne Jones) needs some time to rekindle her neglected friendship with Janet (Lesley Sharp), but the shocking murder of Michael Edgerton forces her to hit the ground running as she steps up to Acting DI under the watchful eye of Julie Dodson (Pippa Haywood). When a teenage boy sees a clip of Michael's murder on the darknet, it's clear that Syndicate 9 are dealing with something much bigger and more sinister than a single, indiscriminate murder. A sick game is being played and Syndicate 9 need to find the next potential victim before the killer does. Glad of Rachel's return, Janet couldn't have known how much she was going to need her friend. When Taisie (Harriet Waters) is arrested, setting off an inconceivable chain of events, Janet is thrown into turmoil and Rachel's wisdom and experience are exactly what she needs to steer her through the crisis.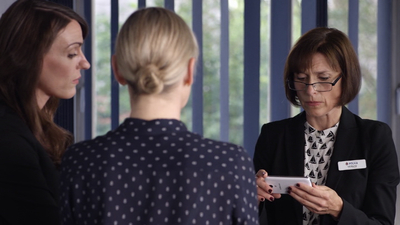 #2 - Lost Loyalty 7.99
Season 4 - Episode 8
The discovery of slaves on the Pritchard farm has turned a murder inquiry into a huge, multi-agency investigation. Under investigation for the crash, a devastated Janet finds solace in Chris's calm reasoning. When an incandescent Evie Pritchard smells alcohol on DCI Gill Murray's breath, she has all the ammunition she needs to discredit both the investigation and Gill. But Scott and Bailey are determined to get Gill through to retirement with her reputation intact.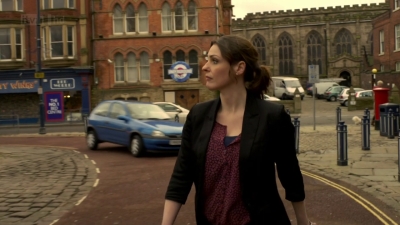 #3 - Vendetta 7.97
Season 1 - Episode 6
Last in series of the police drama. As Rachel is walking home, she is narrowly missed by a car which then smashes into the side of the road. The next day, she learns that the crash is linked to the disturbing information she found out about Nick's affair with a juror. Was Rachel targeted - and could Nick have had something to do with it? The latest case for the team is that of a teenager shot dead at home. His best friend witnessed the shooting but it takes all of Janet's skill to get him to open up as he is petrified that he could be next. Meanwhile, Rachel's career hangs in the balance as Gill discovers just how far she has gone in pursuit of love, and Janet needs to end her affair once and for all.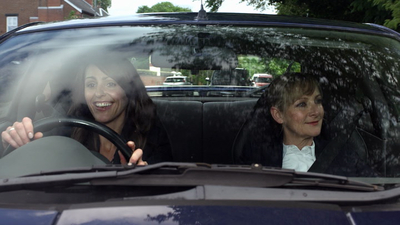 #4 - Superficial 7.95
Season 4 - Episode 1
A vulnerable young man is reported missing by his pub landlord boss. Syndicate 9 suspect Robin McKendrick may have been killed after a photo of him bound and gagged in a car boot appears online. However, the case takes an unusual turn when a body found in a flooded quarry turns out to be a woman's corpse. Meanwhile, battle-scarred from their conflict last year, Scott and Bailey are determined to move forward with honesty. The pair find themselves in front of the promotion board and pass with flying colours, leaving Gill with the task of choosing who stays on as sergeant at the department.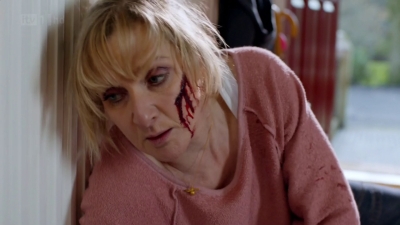 #5 - Faultlines 7.92
Season 1 - Episode 5
When Rachel bumps into an ex-juror, she is shocked to discover that the woman had an affair with Nick in the middle of a trial - and a desperately worried Nick does everything in his power to persuade Rachel to keep the knowledge to herself. After a current investigation throws up similarities to Veronica's murder, Janet tells Geoff Hastings that they could be one step closer to bringing his sister's killer to justice. But when Rachel stumbles across some new facts in the case, she realises that Janet is in terrible danger. Can she get the information to Janet in time?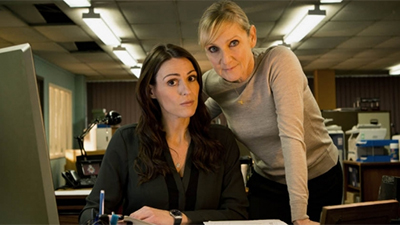 #6 - Episode 3 7.91
Season 5 - Episode 3
Rachel (Suranne Jones) is criticised for the lack of progress in the investigation and with Steve Dench (Richard Riddell) still the prime suspect, she knows she must find both a murder weapon and the encryption code used to access the Taking Out The Trash website. Then, they not only get Steve for multiple murders, but they also find the man he's playing his sick game with. Discovering that the witness at Michael Edgerton's murder may be one of the killers marks a big breakthrough, and with the attacks increasing, Rachel hopes that the killers will start to make mistakes. The appearance of a star on Rachel's gatepost terrifies Alison (Sally Lindsay) and when Julie Dodson (Pippa Haywood) finds out, Rachel's position as Acting DI is jeopardized. But with new evidence challenging Steve's alibi and a positive ID of the witness, Rachel is determined to hang onto the case. When Janet's (Lesley Sharp) attempt to help Taisie (Harriet Waters) results in a complaint, her faith in doing everything by the book is rocked, and with Rachel's pregnancy out in the open, both Scott and Bailey have life-changing decisions to make about their futures.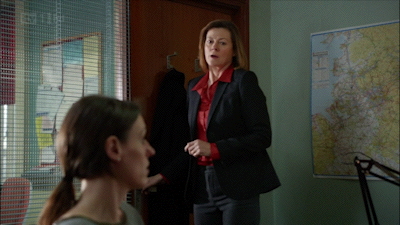 #7 - Divided Loyalties 7.88
Season 2 - Episode 8
Rachel discovers Nick has been brutally assaulted - and she is top of the list of suspects. But even worse, she has no recollection of the previous night after a drunken hen party, and struggles to convince herself she did not do it. Janet thinks she has made her peace with Andy, until he gives her some misinformation that results in Gill missing an appointment with the coroner - so the DCI, tired of their games, announces one of them will have to go. A man's accidental death turns into a murder investigation when his daughters reveal their mother often talked of killing him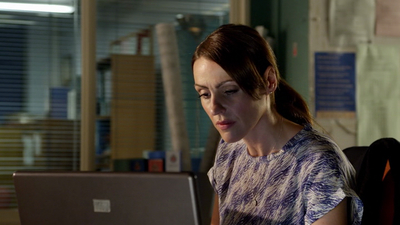 #8 - A Matter of Rank 7.86
Season 4 - Episode 4
Gill introduces her new sergeant to Will Pemberton, an ambitious detective superintendent on his way to the top. However, Rachel and Will have been enjoying a passionate yet discreet affair for the past few months. Will wants to go public but Rachel would prefer to keep it quiet, worried about how others might judge her. Inspired by Eleanor's happy home life, Janet determines to persevere with the dating game. But a speed dating evening proves a disaster when she realises she is unable to step out of character, and has been interviewing every man there as if he was a suspect. The case of the week involves the murder of a woman in a Manchester hotel. With only a necklace and the name Lola to go on, Syndicate 9 try to piece together her last known movements. When a witness comes forward to report a troubling sexual encounter, it seems that a hook-up site could hold the answers.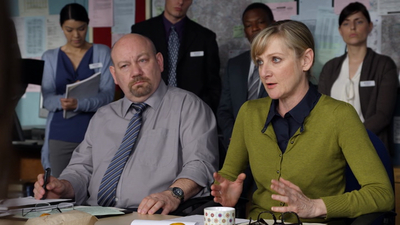 #9 - Tough Love 7.85
Season 4 - Episode 2
Syndicate 9's new sergeant is thrown in at the deep end with a historical missing person's case as Mandy Sweeting's body is discovered, 23 years after she disappeared. The biggest challenge is wading through poor police work that hampered the original case and re-interviewing bruised and bereft family members, making this a particularly challenging job for the new sergeant. Janet keeps Gill's secret but shares another secret with Rachel - she wants a boyfriend.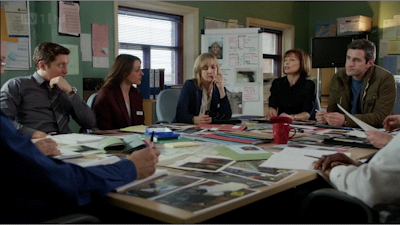 #10 - Sidelines 7.79
Season 2 - Episode 7
The syndicate deals with a shooting, and discovers that the victim has been sexually mutilated. Andy seems determined to freeze Janet out of the investigation. Sean tries to engineer a reconciliation between Rachel and her mother, and Rachel warms to the idea of marriage.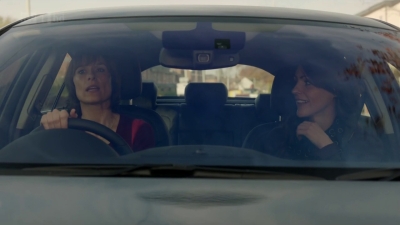 #11 - Pipe Dreams
Season 2 - Episode 3
It's Murray and Bailey this week, as Rachel travels to Bristol with the DCI, who is advising on a rape and murder which bears similarities to a case she worked on 13 years previously. Back then she helped catch the perpetrator, who killed four women, but naturally he is protesting his innocence. At home, Rachel discovers her brother Dom has been prostituting himself in her flat - and just to top things off, she learns the charges against her ex-boyfriend Nick are being dropped.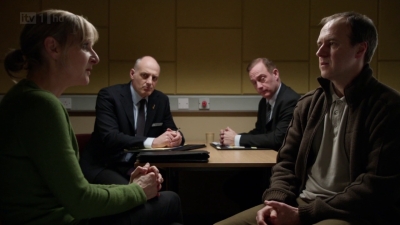 #12 - Graves
Season 2 - Episode 5
Janet comes face to face with the man who left her fighting for life just months earlier - serial killer Geoff Hastings, who has vowed to finally reveal the full extent of his crimes. Rachel and the rest of the team investigate the racially motivated murder of a taxi driver. On the personal front, Andy refuses to take no for an answer, so Janet threatens to report him to the DCI.
#13 - Professional Divide
Season 4 - Episode 6
Troubled by Gill's comments about her relationship with Will Pemberton, Rachel gets cold feet about accompanying him to an awards ceremony. When Janet discovers that Elise's heart is being broken by Eleanor's son, her maternal instincts make her want to rescue her daughter and bring her home. When a couple are shot at close range in their pub in the early hours, their son Simon feels utterly alone, having lost his sister Carla when he was three. But when his aunt is identifying the bodies, she tells them that Carla did not die, but was disowned by the family after failed attempts at rehab.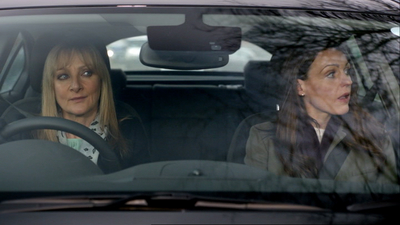 #14 - Futures
Season 3 - Episode 8
Janet and Rachel's friendship has been ruined. Janet attempts to stay professional, but the lack of communication between them makes things difficult. A call from MIT Command, alerting the team to Gill's disappearance forcing Scott and Bailey to put their differences aside and work together.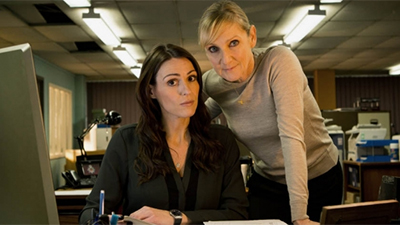 #15 - Episode 2
Season 5 - Episode 2
When the body of teenager Will Hudson is found in a Manchester park, Rachel (Suranne Jones) knows his death could have been prevented. With information about the Taking Out The Trash website in the public domain, monitoring potential targets is severely compromised and Mitch's missing daybook seems the likely source of the leak. When Rachel receives an email with video footage of Will's murder, it's clear the rules of the game have changed and Rachel's safety is in question. Acting as appropriate adult in Taisie's (Harriet Waters) police interview, Janet (Lesley Sharp) feels powerless to protect her daughter. Rachel tells her that as a police officer, she mustn't interfere, but Janet is Taisie's mum first and knows she has to do something to stop the madness. At the end of Syndicate 9's darkest day, Janet and Rachel share a drink, and it's clear to Janet that the world is now a very different shape.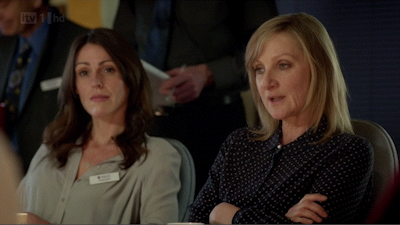 #16 - Mould 7.73
Season 2 - Episode 6
Rachel discovers Dom drinking a can of beer with Sean. She takes the can away from him and warns Sean that Dom has a drink problem. Sean wants Rachel to meet his son from his defunct marriage, if she's going to be his 'other mummy'. Sean continues to act like they're getting married, whilst Rachel insists they're not. Andy wants Janet to join him for a drink as he wants to talk but she turns down his offer. Gill is forced to leave a briefing on a mercy dash for Sammy because Dave's drunk. Gill wants Janet's help get Dave round to his mother's. A woman with a green face and head, and dressed in a sexy policewoman's outfit, is discovered dead in a field at Dob Cross. Gill thinks that the killer is a lover.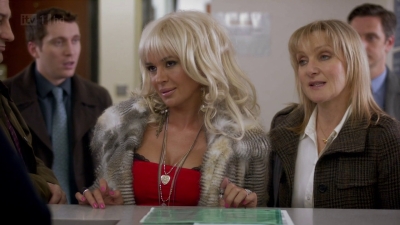 #17 - Execution
Season 1 - Episode 4
Adult movie star Vicky Birkinshaw finds herself being arrested on suspicion of her murdering her husband three weeks after she reported him as having disappeared. Rachel has to go through the woman's home-made pornography collection to look for clues. The case ends up taking a dark twist after Vicky's daughter turns up with an older boyfriend.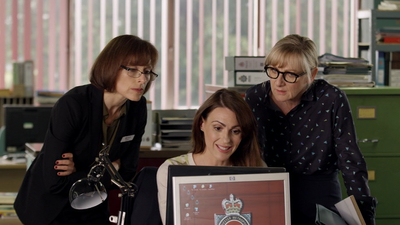 #18 - Neglect
Season 4 - Episode 5
Unable to get over being second choice for the sergeant's job, Rachel punishes Janet for not telling her. After Elise moves in with Ade, Janet feels inadequate as a mother although she has not given up on the idea of a boyfriend entirely. When an unconscious baby is admitted to hospital, staff are concerned that his injuries do not match his parents' explanation. But with a child-minder and her stoned boyfriend in the mix, it is unclear who had the baby's best interests at heart.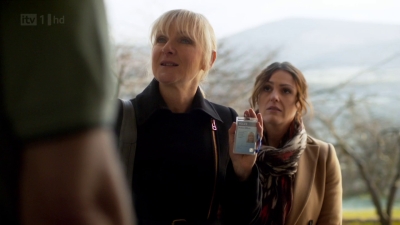 #19 - Surprise 7.72
Season 1 - Episode 2
Rachel's personal life gets even more complicated when she reveals to Nick that she is pregnant. At work, the team face a particularly gruesome case - a mother of two has been brutally raped and left to bleed to death in the boot of her car. A sharp piece of detective work from Rachel leads to teenager Luke Farrell being charged, but horrific events start to unravel as a result of his arrest. Janet steps up her investigation into her childhood friend Veronica's death and meets up with an officer who investigated the murder.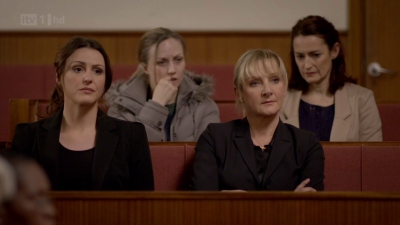 #20 - Personal 7.70
Season 1 - Episode 3
When a rape and murder case goes to trial, DCI Gill Murray is determined to see the defendant, Georgios Stelikos, convicted. But the case is made more complicated because only one of the alleged victims is prepared to testify. When Rachel gives evidence, she is horrified to discover that her ex Nick is the defence barrister. Nick's cross examination shakes her when he uses information which passed between them when they were together. But as the verdict is delivered, events take a shocking turn.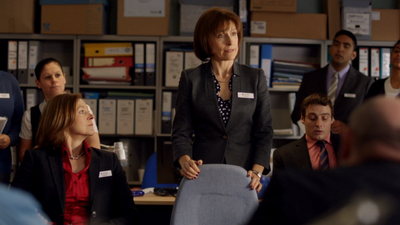 #21 - Cradle 7.67
Season 3 - Episode 4
Having witnessed her father Joe being arrested for the murder of her mother Eunice, Helen shows up at Janet's door saying that she believes her brother Michael might be buried in the cellar of the family home. Ater the remains of a second body are discovered, the case becomes much more serious and Det. Supt. Dodson is drafted in as the S.I.O, with Gill as her deputy.
#22 - Sacred Trust 7.67
Season 2 - Episode 4
The duo look into the murder of an eight-year-old boy, coming up against a pedophile who cruelly deceives his victim's family. Dom's HIV test comes back negative, so he sets out to celebrate - only to endanger his own life and jeopardize Rachel's sergeant's exam in the process. Janet tells Andy she is having second thoughts about their brief liaison, but he finds her decision hard to accept.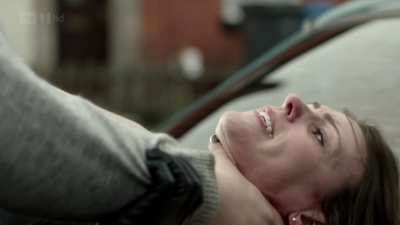 #23 - Loyalty 7.65
Season 2 - Episode 1
In the first of a two-part story, the badly burned body of a disabled man turns up in a remote part of Manchester and a few days later another corpse is discovered. The detectives start to realise the victims were not just murdered, but tortured too. They make an arrest, but it becomes clear their investigation has just scratched the surface. Meanwhile, Janet throws her husband out and Rachel's estranged brother turns up on her doorstep.
#24 - Secrets 7.65
Season 2 - Episode 2
Part two of two. Despite arresting four people, the detectives face a wall of silence in their investigation into the grisly murders - but they eventually make a breakthrough, which doesn't quite give them the answers they were expecting. On the domestic front, Rachel wakes up in bed with charismatic colleague Sean - a mistake she is keen never to repeat - and Janet wants to keep her newly single status a secret. So the last thing she needs is daughter Taisie telling Andy about her dad moving out.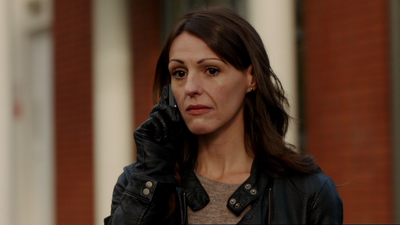 #25 - Things We Do For Love 7.57
Season 3 - Episode 2
After businessman Adam Armitage pushes a homeless man, he doesn't know that he's killed him, so what is the reason why is he running away? Rachel gets married to a happy Sean and Janet admits her marriage is over.