Saving Grace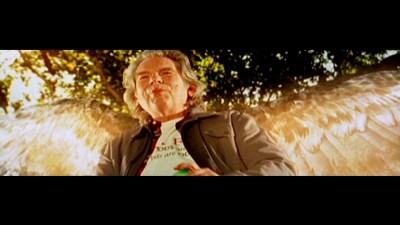 #1 - Bring It On, Earl 7.50
Season 1 - Episode 2
Grace and her team investigate the murder of an oilman. Meanwhile, Ham discovers Grace's romantic past with Butch Stillwater, which puts a strain on their relationship. Grace sets out to prove her courage by challenging Earl to a wrestling match.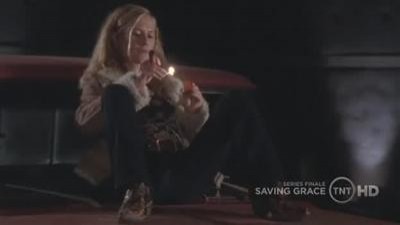 #2 - I'm Gonna Need a Big Night Light
Season 3 - Episode 19
Grace returns to Oklahoma City long rejuvenated and with a new perspective on how to deal with crime. Her family is still trying to grasp with exactly what happened.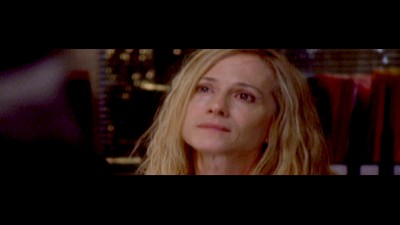 #3 - Would You Want Me To Tell You? 6.67
Season 1 - Episode 5
Grace and Ham play cops and robbers with toy guns. Grace's favorite Aunt Cathy comes to town – has a run in with Earl, clashes with Betty – and reveals some shocking news. But first-- Rhetta, Grace, and Aunt Cathy get drunk and remember old times. Meanwhile, cattle tycoon Alvin Green's world begins to crumble after his lucky bull statue is stolen. He insists Major Crimes take the case. When Grace's father has a fire station named after him, Grace's family comes together for the dedication ceremony. Henry's cat dies and Grace comforts him the only way she knows how.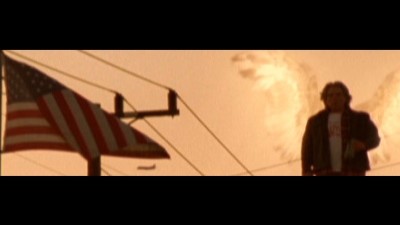 #4 - Keep Your Damn Wings Off My Nephew
Season 1 - Episode 4
A 17-year-old devout Christian comes under attack just days before he's scheduled to testify in a murder trial. In order to ensure his safety, Grace allows him to move in with her. But Grace can only handle so much preaching, so she ropes the guys into helping her watch over him. Grace gets pissed when Earl uses Leon Cooley and her nephew, Clay, to get her attention.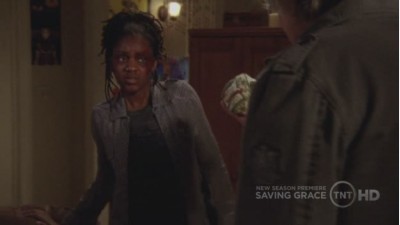 #5 - We're Already Here 7.67
Season 3 - Episode 1
Grace ends up in the middle of what could be a plot by an anti-government group linked to the recent death of a police officer, as she reaches out to Neely, the young drug addict who shares visions of Earl. Grace's clumsy, off-the-books investigation causes Neely to become injured. Meanwhile, Grace and ham get caught in a compromising position, and Butch makes a surprise announcement.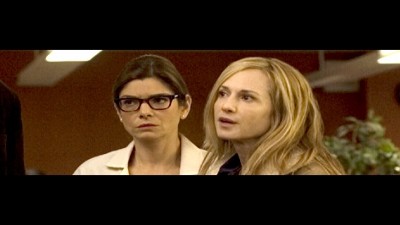 #6 - Pilot 7.10
Season 1 - Episode 1
Grace Hanadarko is an Oklahoma City police detective with an alcohol problem and a self-destructive lifestyle. After she hits a man with her car while driving drunk, she asks God for help and an angel named Earl appears. Earl wants to help her find the right path of life again, but it is going to be a hard piece of work for both of them.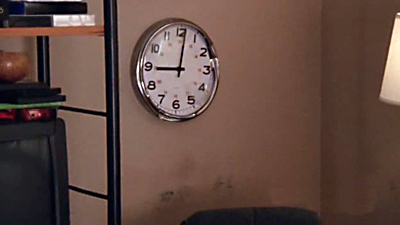 #7 - A Survivor Lives Here
Season 2 - Episode 2
Grace is called to the crime scene where there is blood everywhere but no body; Ham and his wife separate; a ketchup and mustard incident becomes a running joke around the squad room.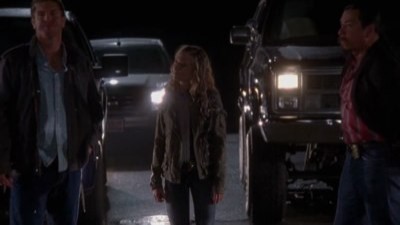 #8 - Moooooooo 7.40
Season 3 - Episode 5
During a case that puts Grace's spirituality to the test, the squad investigates the murder of a Hasidic Jew whose body is found near a herd of dead cows. Meanwhile, Grace tries to connect with Neely, and Ham's sister-in-law, Amanda, struggles to get over the death of her husband.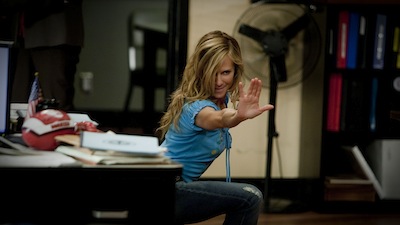 #9 - Am I Going to Lose Her?
Season 3 - Episode 6
Grace pursues a rape and kidnapping suspect on foot and disappears, possible as a victim herself. But nothing concerning this seems to make sense, including how Earl works the works the investigation. Ham and Rhetta must team up to find Grace before a shocking ending which will leave a lasting impression on the series.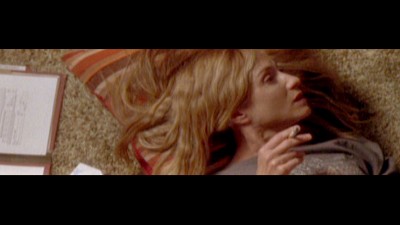 #10 - And You Wonder Why I Lie 7.17
Season 1 - Episode 6
The death of an alleged call girl in a flight attendant's uniform leads Grace and the guys to investigate a notorious Oklahoma crime family. Grace is finally confronted by Ham's wife about the affair. A financially-strapped Rhetta gets excited about making two grand as an expert witness. And Grace and Rhetta hatch a secret plan for Rhetta to meet Earl.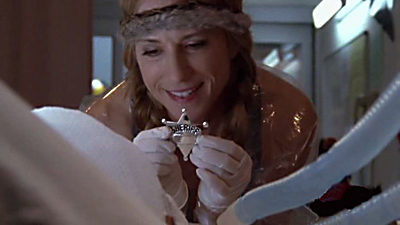 #11 - Are You an Indian Princess? 6.75
Season 2 - Episode 6
A woman is brutally murdered and her son is abducted; the squad works frantically to find the missing boy; Bobby surprises the squad and his family by going under cover; Ham continues to struggle with his personal loss.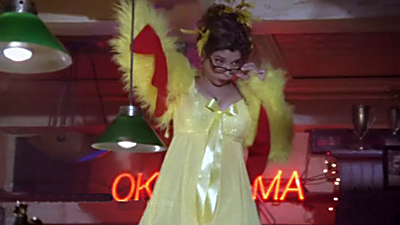 #12 - You Are My Partner 7.20
Season 2 - Episode 7
A young Mexican woman dies at the hospital after being dropped off by a known white supremacist; Ham continues to struggle.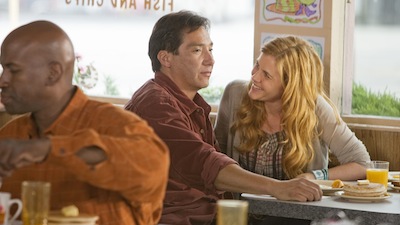 #13 - That Was No First Kiss
Season 3 - Episode 7
The squad investigates the death of a 99-year-old man who has been shot in the head sitting in his home. The case, which resembles a crime that happened in Tulsa three years ago, offers Grace and Perry an opportunity to utilize their expertise in gambling-related crimes from the vice days. It also gives Bobby a chance to reconnect with his dad and Ham a chance to connect with a kindred spirit. But Grace's attention is drawn towards Rhetta when she learns something unexpected about Ronnie.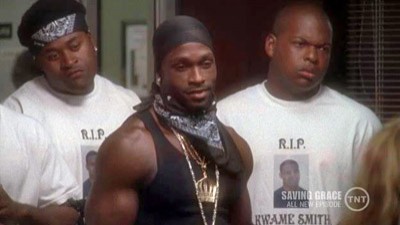 #14 - Everything's Got a Shelf Life 7.40
Season 1 - Episode 8
During the raid on a killer's house, Grace gets shot and almost dies, while another policeman isn't as lucky as her and gets shot to death. Meanwhile, Leon Cooley has to deal with his ex-wife marrying another man, who might adopt his son.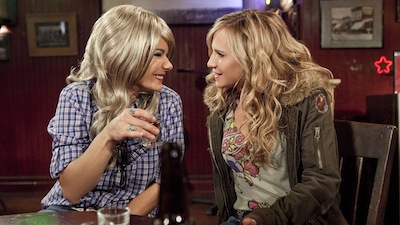 #15 - Looks Like a Lesbian Attack to Me
Season 3 - Episode 9
The squad investigates the death of a parole officer with a secret life, while Grace and her brother Johnny finally track down Neely, the young addict who shares visions of Earl. And Rhetta decides to make some personal changes in the wake of her troubles at home.
#16 - Yeehaw, Geepaw 6.60
Season 1 - Episode 7
Grace and the guys investigate the murder of a "crispy critter" in the Oklahoma countryside and Bobby soon discovers the deceased was one of his mentees. Grace enlists the help of her Native American grandfather, "Geepaw," to help with the case, but is shocked when she sees how quickly his health is deteriorating. Grace and her sister, Paige, fight over many things, including Geepaw's future in a nursing home. Earl tries to make Grace realize the importance of family… and Grace and Butch rekindle their passion.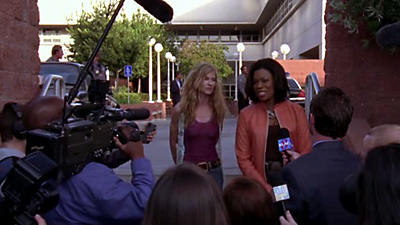 #17 - Have a Seat, Earl 6.50
Season 2 - Episode 1
Grace struggles with what she should do about father Murphy. Off duty from calling in sick she winds up capturing number six on the FBI's most wanted list while meeting Gretta. After Grace brings in father Murphy he winds up dead and she's suspected.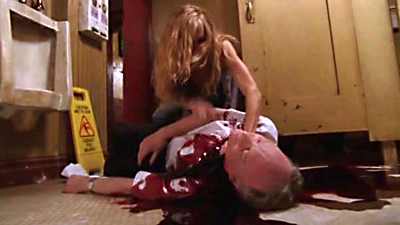 #18 - A Little Hometown Love 7.83
Season 2 - Episode 3
The squad's evidence supervisor is found dead in a bathroom stall at the local cop hang-out; Ham's brother comes to visit before being deployed; Grace and Leon dream about each other.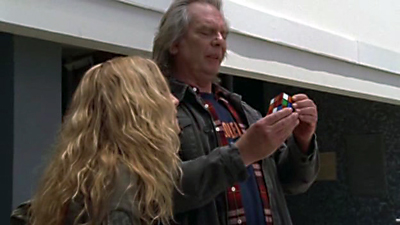 #19 - It's a Fierce, White Hot Mighty Love
Season 2 - Episode 4
A mother goes missing; Clay joins the OCPD Explorers program against his father's wishes and confronts Ham about his affair with Grace; Butch becomes the target of a stalker.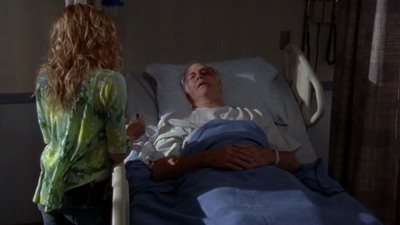 #20 - Am I Gonna Die Today?
Season 3 - Episode 10
Summer finale. A prominent doctor fatally wounds an intruder in his house, but Grace feels the doctor's story isn't exact. Ham breaks some interesting news to Grace, and Earl tells her she will need to help Neely.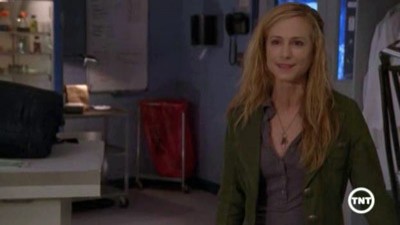 #21 - Is There A Scarlet Letter On My Breast? 8.17
Season 1 - Episode 12
A defense attorney from Los Angeles comes to town for a murder trial and his presence may influence the team in professional and personal areas of their lives.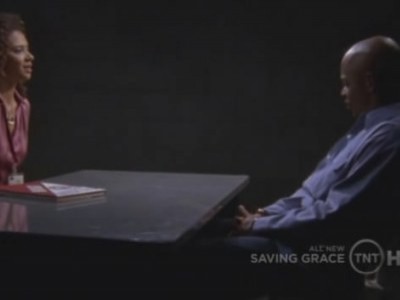 #22 - But There's Clay
Season 2 - Episode 12
Grace takes on an investigation when a jogger with a intricate love life is found dead. Meanwhile, Clay's father and a new bartender from a local joint begin dating, and Grace worried that this will have a negative impact on Clay. Leon gets a visit from a former high school classmate.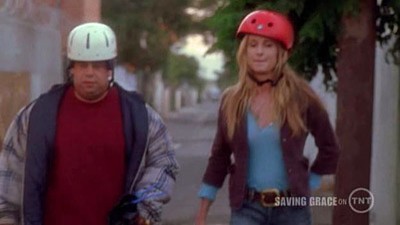 #23 - This Is Way Too Normal For You 8.14
Season 1 - Episode 11
A home for the mentally challenged is the target area of investigation when a robbery occurs involving a man with Down Syndrome.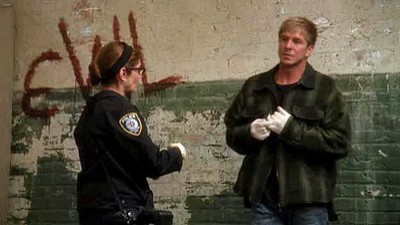 #24 - A Language of Angels
Season 1 - Episode 9
A crime from 11 years ago is on Grace's thoughts due to a new case.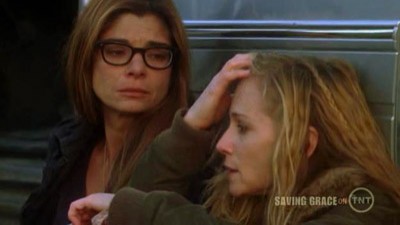 #25 - Taco, Tulips, Duck and Spices 7.00
Season 1 - Episode 13
A photo of Grace's sister, Paige, is found in a burning car.