Sabrina The Teenage Witch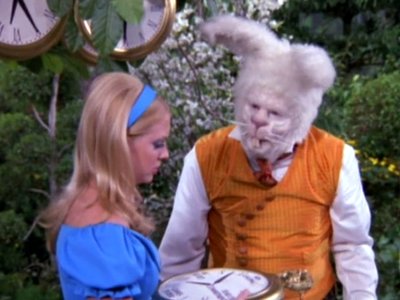 #1 - Sabrina in Wonderland 8.65
Season 7 - Episode 13
Sabrina casts a spell to uncover why she keeps running from an attractive guy she met at the office. But she ends up in Wonderland when her magic goes awry.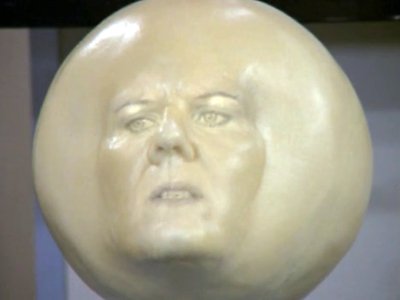 #2 - The Whole Ball of Wax 8.46
Season 6 - Episode 20
Sabrina's joy over her mother's unexpected visit quickly diminishes when the witches council's decree that the two must never come face to face and turns Diana into a ball of wax.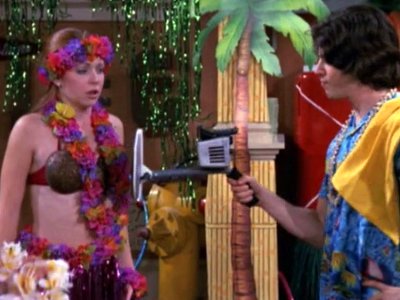 #3 - Sabrina's Got Spirit 8.45
Season 5 - Episode 21
Miles brings a paranormal-energy detector into the house so that he can identify spirits, and it goes berserk near Sabrina.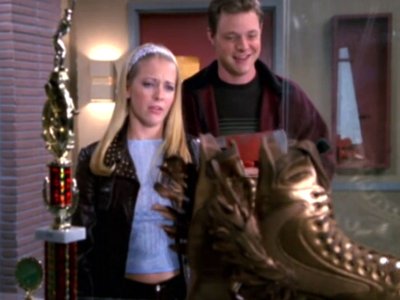 #4 - Thin Ice 8.38
Season 6 - Episode 6
Sabrina faces the wrath of Zeus when she uses her magical powers to help her ex-boyfriend Harvey afterhe gets a hockey injury and needs help, so Sabrina goes to Mercury to get the god's special ice skates. But Sabrina has to pay the deity back when Harvey's coach has the skates bronzed to celebrate the team's victory.
#5 - Sabrina's Choice 8.38
Season 2 - Episode 24
When Sabrina plays one aunt against the other to get her way, Hilda and Zelda decide it's in Sabrina's best interest if they live in separate homes. However, the situation becomes a great deal more complicated when the witches' council rules that Sabrina must choose between her aunts.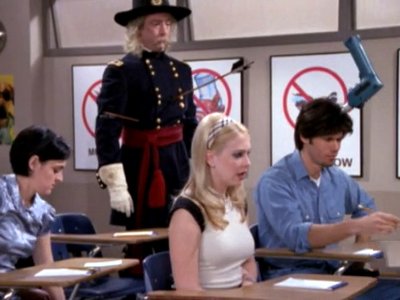 #6 - Present Perfect 8.36
Season 7 - Episode 14
Sabrina tires of her clumsy ways so she uses her magic to make herself mistake-free, but the spell also turns her into a know-it-all and ends up jeopardizing her friendships. Meanwhile, Roxie and Morgan run into debt troubles after they use credit cards to pay their bills.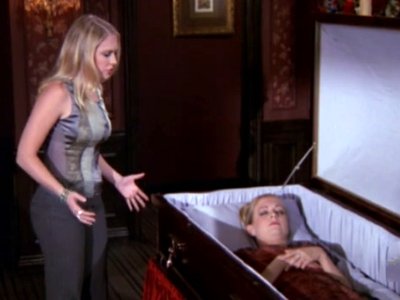 #7 - Bada-Ping! 8.35
Season 7 - Episode 8
Sabrina catches a special performance by pop star Avril Lavigne and meets a talented musician whom she believes is being blackmailed by a gangster. After Sabrina is threatened by the gangster, she and her cousin Amanda take a trip into the future where she sees that her premature death is really caused by Amanda's second-hand smoke.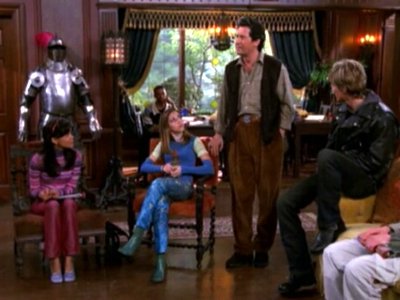 #8 - Witchright Hall 8.34
Season 5 - Episode 18
Sabrina's heck-raising cousin Amanda is sent to live in the Mortal Realm for a year. Rather than have her stay at the Spellmans', though, Hilda and Zelda arrange for Sabrina to help get Amanda into a special school called Witchright Hall for maladjusted young witches.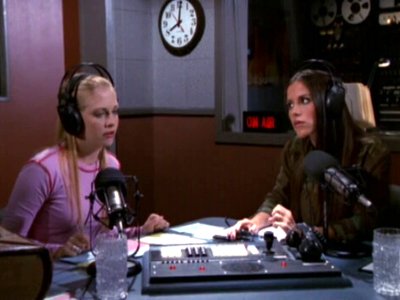 #9 - The Gift of Gab 8.30
Season 6 - Episode 5
It's a case of the cat's got Sabrina's tongue when she and Roxie land a radio show at the campus station. Roxie racks her brains trying to come up with ways to fill the airwaves for two hours, three nights a week, but Sabrina thinks the gig is going to be a piece of cake until the on-air switch goes on. While Roxie seems to have the gift of gab on the airwaves, Sabrina just clams up. Meanwhile, back at the apartment, Miles is bidding online and wins a cardboard cutout of Swamp Thing star Adrienne Barbeau, who has a cameo and a stray pooch from the Other Realm tries to take over the Spellman women and drive Salem out of the house.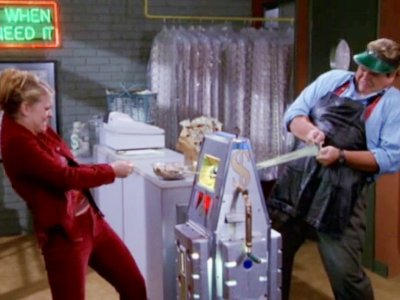 #10 - Humble Pie 8.30
Season 6 - Episode 8
Morgan spends all her cash when she goes on a shopping spree and has to borrow money from Sabrina, Roxie & Miles leading them to band together to help Morgan financially by lending her money to pay her share of the rent. But Sabrina is left to help Morgan after her family cuts her off, but then Morgan refuses to get a job to pay her friends back where Sabrina offers a big helping of ""Humble Pie"". Meanwhile, Zelda and Salem join the Other Realm book club, and Hilda goes to a dinner party at Banning's house.
#11 - Rumor Mill 8.29
Season 2 - Episode 25
Tricked in the Other Realm into thinking that spreading false rumors is a community service, Sabrina and new friend Dashiell start telling absurd tales out of school, unaware that their fibs will come literally true in the moral realm: that Mr. Kraft and Mrs. Quick are lovers, for instance, or that Harvey is pregnant! Meanwhile, the two storytellers start falling for each other, causing Sabrina to question the depth of her true feelings for Harvey.
#12 - Deliver Us from E-mail 8.26
Season 6 - Episode 10
Sabrina is a candidate for a writer's position at the local newspaper but her in-box is filled with annoying e-mails from her evil Other Realm twin. She responds by asking for the junk mail to stop, but her correspondent gets angry and sends Sabrina an e-mail virus that turns her into an airhead causing Mike & Josh to doubt her intelligence.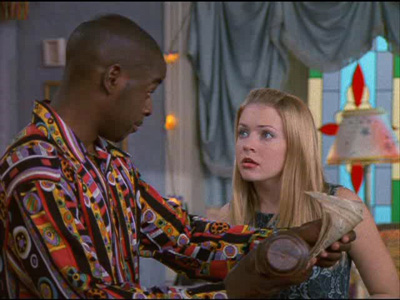 #13 - Mom vs. Magic 8.25
Season 2 - Episode 26
Sabrina must renounce one of the two things she holds most dear in this exciting season finale. The teen's dreadful dilemma develops when she must decide whether to date Harvey or new love Dashiell. She needs advice, but her loved ones are busy celebrating Mother's Day---leaving lonely Sabrina longing for her mom's guidance. Rules prohibit the unlicensed witch from seeing her mortal mother until she's certified, so Sabrina writes her a letter instead. Unfortunately, all contact is forbidden, so the Witches' Council hands down a devastating decree: Sabrina must choose between her magic and her mom and between Harvey and Dashiell. Meanwhile, Salem's mother is also coming to visit and he hasn't told her he's spending the next hundred years as a cat.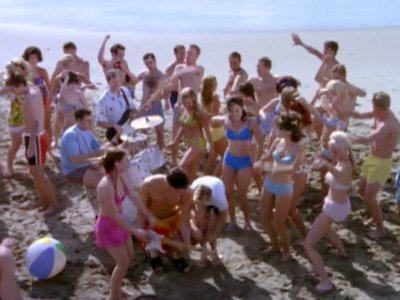 #14 - Beach Blanket Bizarro 8.25
Season 5 - Episode 17
Sabrina's wild vision of her first college spring break turn squeaky-clean when her aunts ask '60s teen idol Frankie Avalon to put a spell on the trip that sets Sabrina and her friends in a world straight out of a '60s beach movie.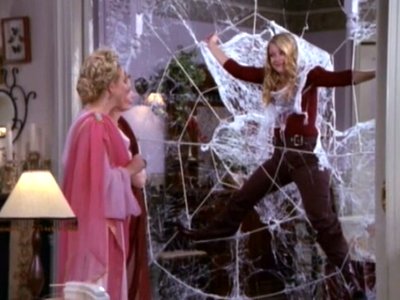 #15 - Hex, Lies & No Videotape 8.25
Season 6 - Episode 7
Josh convinces Mike at the newspaper to give Sabrina a writing internship but she doesn't want to just be known as the photojournalist's girlfriend, so she decides to keep their relationship a secret. But matters are worse when Sabrina's boss falls for Josh but Sabrina's new scheme gets her tangled into a sticky situation when she gets trapped in the web of lies. Meanwhile, Hilda takes Morgan with her to the Other Realm to shop for jewelry.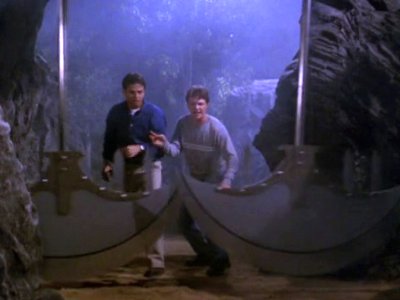 #16 - The End of an Era 8.24
Season 4 - Episode 22
Josh and Harvey are fighting for Sabrina's affection, so she feeds them magic friendship bread to bring peace between the two, but they become too close and ignore her. When a frustrated Sabrina undoes the spell, the fighting between the boys worsens. As a last resort, she forces them to compete for her in a magical obstacle course--then learns that it is a fight to the death. Harvey's unselfish concern for Josh prevents disaster, but Sabrina has used up her quota of magic on Harvey: Josh will think it is all a dream, but Harvey arrives at Sabrina's house demanding what will happen to their relationship now that he knows she's a witch.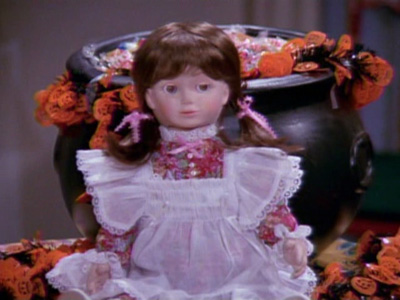 #17 - Good Will Haunting 8.24
Season 3 - Episode 6
A thoroughly ridiculous Halloween episode finds Aunts Hilda and Zelda having run out excuses (after 500 consecutive years) not to attend their Aunt Beulah's Halloween party.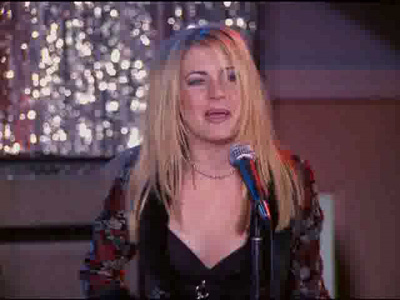 #18 - The Band Episode 8.24
Season 2 - Episode 18
Libby's group is sure to win a ""battle of the bands."" But rather than face the music, Sabrina whips up some bottled talent for her own team.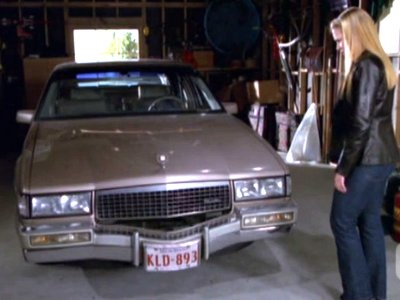 #19 - Driving Mr. Goodman 8.21
Season 6 - Episode 21
Sabrina and Miles get in a minor fender bender, but the other driver brings a phony lawsuit to fleece them for millions. Sabrina turns for expert advice to ""Car Talk"" radio hosts Click and Clack when trouble ensues and Sabrina and Mary Jo Ponder end up in a chick vs. witch fight. Meanwhile Morgan convinces Hilda and Zelda they need an assistant and she's perfect for the job.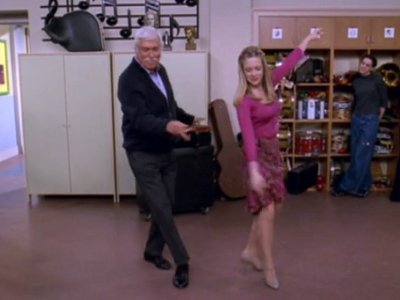 #20 - Welcome Back, Duke 8.21
Season 4 - Episode 16
Salem's war-criminal buddy Duke visits after completing his sentence as a cat, and finds his powers have grown a little hairy.
#21 - Sabrina Unplugged 8.21
Season 7 - Episode 6
When Sabrina is caught by the office webcam using her powers, she magically enters Leonard's computer to destroy the evidence and meets up with the animated characters Shaggy and Scooby Doo. While in the computer, Leonard alters what he believes is a photo of Sabrina and she reemerges looking like a voluptuous cartoon siren.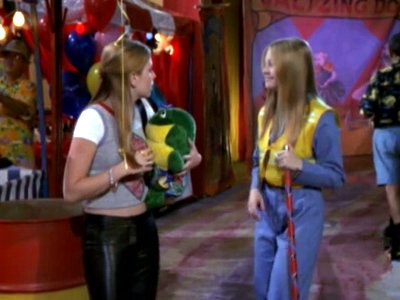 #22 - You Can't Twin 8.20
Season 5 - Episode 4
While attending an Other Realm amusement park, Sabrina runs into her shifty evil twin, Katrina, who's set on sabotaging Sabrina's life.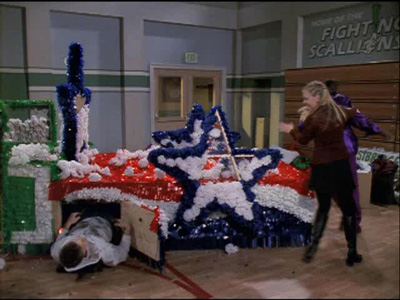 #23 - Five Easy Pieces of Libby 8.20
Season 2 - Episode 14
Mrs. Quick assigns Sabrina and Libby to decorate the ""Democracy Day"" float together, but Libby's obnoxiousness causes Sabrina to cast a spell keeping her a safe distance from Sabrina. The Quizmaster intervenes, blowing the whistle on an illegal use of magic to solve problems, and reverses the spell so that Sabrina must stick to Libby like unwanted glue. When a desperate Sabrina struggles free, the spell has disastrous consequences: Libby is transformed into an incomplete jigsaw puzzle, and Sabrina has only a few hours to locate the missing pieces and put Libby together again. This necessitates a visit to Libby's home, where her cold, controlling mother makes Sabrina understand her nemesis a little better -- as does the discovery that Libby has an ailing grandmother to whom she is devoted. Meanwhile, Zelda tries to find a miracle cure for disease but winds up inventing a miracle cleaning fluid which Salem and Hilda promptly steal and market in the Other Realm, oblivious to the unfortunate side effects.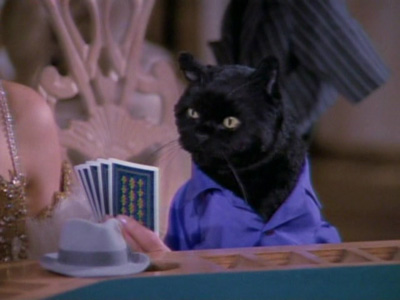 #24 - You Bet Your Family 8.19
Season 3 - Episode 7
Salem loses Sabrina and her aunts in a card game against a high roller.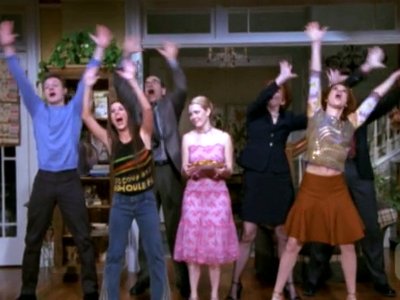 #25 - Spellmanian Slip 8.19
Season 7 - Episode 18
Sabrina invites Aaron's parents to dinner and discovers that her fiancé has been keeping a big secret. As tensions mount among her bickering guests, she casts a harmony spell that yields unexpected results. Also unexpected is a revealing slip of the tongue made by Sabrina.