Roswell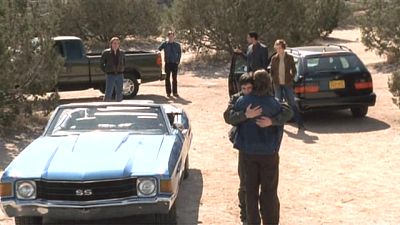 #1 - Graduation 8.52
Season 3 - Episode 18
As their high school graduation approaches, the gang must come to terms with their expectations for the future, while joining together to thwart the FBI when they discover that several members of the group are under surveillance. Meanwhile, Liz begins exhibiting even more alien-like powers, that cause her to see visions of their future - including their deaths.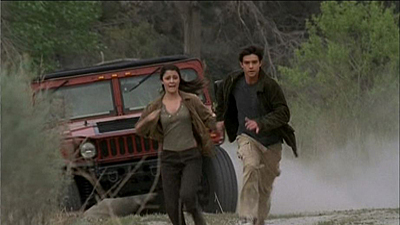 #2 - Destiny (2) 8.43
Season 1 - Episode 22
After escaping from Pierce, the aliens save Nasedo. Michael accidentally kills Pierce. Nasedo, as the aliens' guardian takes Pierce's place to help the aliens. The aliens figure out how to use the devices and release a message from Max and Isabel's real mother. She says Max is their leader and Tess, his fiance and that Michael is Second in command and he is Isabel's fiance. After hearing all this Liz runs out.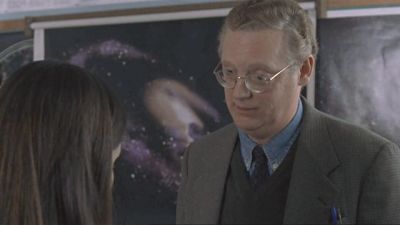 #3 - Sexual Healing 8.30
Season 1 - Episode 16
Liz is unnerved by her strong desire for Max and the visions that come when they kiss - visions that lead to a glowing orb in the desert.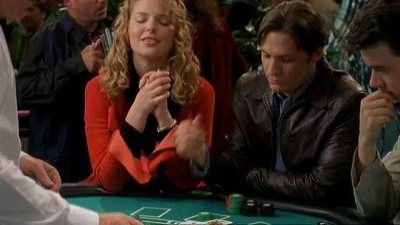 #4 - Viva Las Vegas 8.26
Season 2 - Episode 15
When the gang makes a spur-of-the-moment trip to Las Vegas, in order to spend the DuPree money, the event-filled excursion ends in a faceoff between Max and Michael over leadership; Tess and Liz can't pass for over-21-year-olds; Maria recruits Alex to help her audition for a role that ends up to be for a stripper; Isabel meets a man.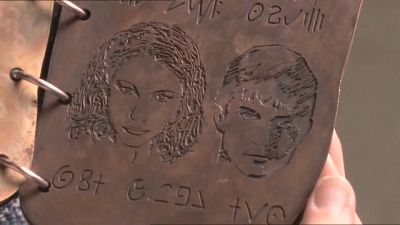 #5 - Max to the Max 8.24
Season 1 - Episode 20
Tess's book suggests that she and Max are predetermined mates, as are Michael and Isabel, who thinks she might be pregnant -- with Michael's baby. Meanwhile, Nasedo disguises himself as Max and kidnaps Liz as part of a plan to trap FBI agent Pierce.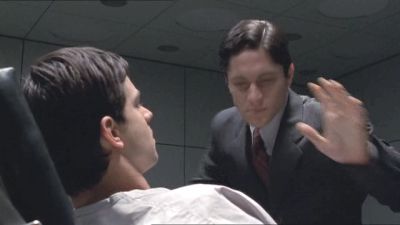 #6 - The White Room (1) 8.21
Season 1 - Episode 21
Max finds himself in a white room with no windows or doors, facing questions by Agent Pierce. Isabel telepathically contacts Max, who leaves her clues to his location. Michael, Isabel and Tess then set out on a rescue mission.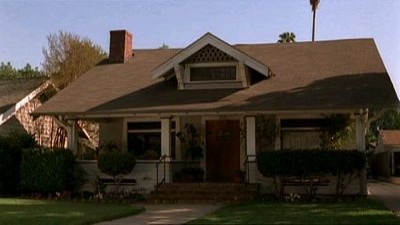 #7 - The Departure 8.21
Season 2 - Episode 21
Max, Isabel, Michael and Tess struggle with goodbyes on what they believe to be their last night on Earth before they travel back to their home planet. In the final hours, Max frantically searches for the killer that is still out there and threatens the lives of everyone they love.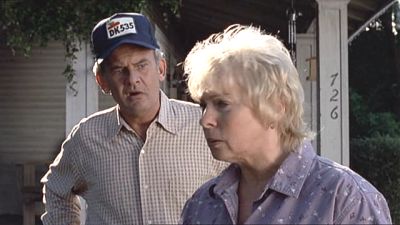 #8 - Harvest 8.20
Season 2 - Episode 6
After the death of congresswoman Whitaker, Max and the gang visit her hometown, Copper Summit, Arizona, where they find themselves trapped in enemy territory when they learn the whole town population are Skins.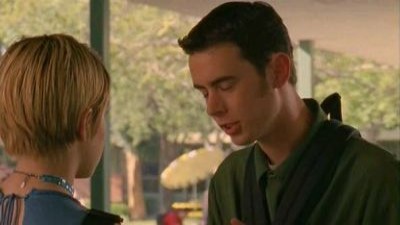 #9 - 285 South (1) 8.20
Season 1 - Episode 6
Micahel's monomaniacal urge to find the geodesic dome that's been stalking his dreams leads him to hijack Maria's car to Texas.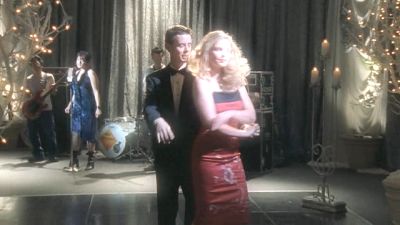 #10 - Heat Wave 8.18
Season 1 - Episode 9
A freak December heat wave hits the town and sparks romance as Michael's relationship with Maria heats up and Liz's infatuation with Max intensifies; meanwhile Isabel enters into one of Alex's dreams only to discover her likeness already there and dancing with Alex.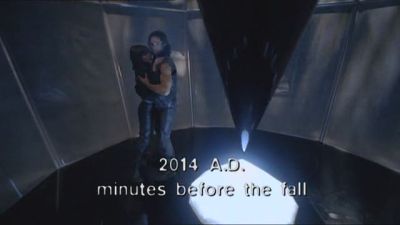 #11 - The End of the World 8.16
Season 2 - Episode 5
An older Max travels from the future (2014 to be exact) to tell Liz that their relationship will imperil his planet and together they devise a plan to change the future: by making present Max fall out of love with Liz. Not an easy task until Liz tricks Max into believing she slept with Kyle.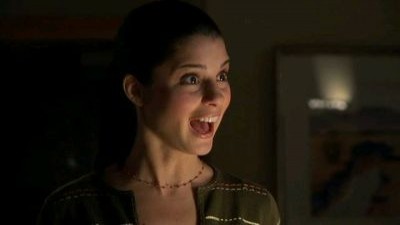 #12 - Ask Not 8.15
Season 2 - Episode 2
Brody Davis, the mysterious new curator at the UFO Museum has the group on edge, and Michael and Isabel plotting his demise.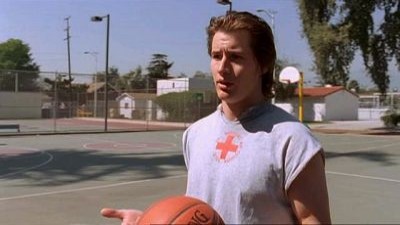 #13 - Baby, It's You 8.15
Season 2 - Episode 19
Max is hit with a one-two punch after he discovers that not only is Tess pregnant with his son, but that the baby cannot survive unless they return to their home planet. Liz, Maria and Michael work together to unravel the mysterious double life of Alex. Isabel and Kyle explore her powers as they play pranks on Max and Kyle dreamwalks with a Playmate.
#14 - River Dog (2) 8.13
Season 1 - Episode 7
Liz and Max journey to an American Indian reservation where they glean information from an elderly tribesman about the alien who vanished in 1959.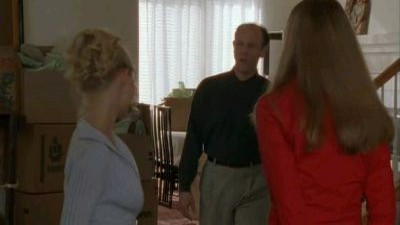 #15 - Tess, Lies and Videotape 8.09
Season 1 - Episode 18
Max develops an uncontrollable attraction to Tess that includes intense sexual daydreams, and Sheriff Valenti learns that Topolsky was killed in a suspicious fire. Meanwhile, someone has secretly placed a video camera inside Michael's apartment.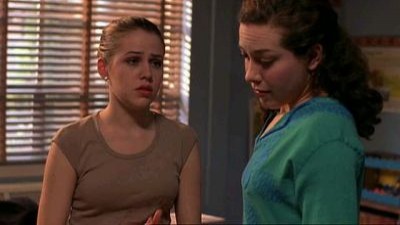 #16 - It's Too Late and It's Too Bad 8.09
Season 2 - Episode 18
A startling breakthrough leads to a renewed connection for two of the gang. Differing reactions to a life shattering event creates tension among the gang, resulting in heartfelt revelations, hidden insecurities and thoughts of leaving Roswell. Meanwhile, Liz enlists Sean in her continuing quest for answers into the death of Alex.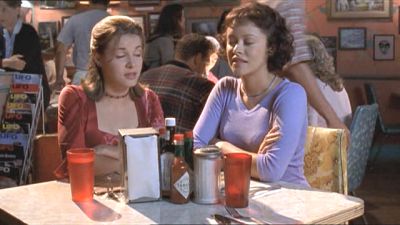 #17 - Leaving Normal 8.08
Season 1 - Episode 4
Liz's grandmother is rushed to the hospital after suffering a stroke prompting Liz to reach out to Max for comfort.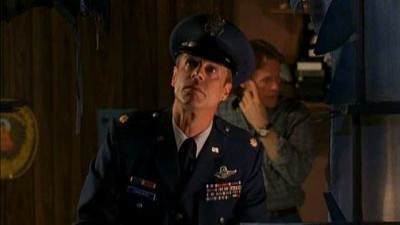 #18 - Four Aliens and A Baby 8.07
Season 3 - Episode 17
Max's quest to find his son ends with the return of Tess and the baby, and the gang find themselves in danger again while trying to protect the child. Meanwhile, Jesse encourages Isabel to reveal her true origins to her parents, and the elder Evanses provide a way to ensure their grandchild's safety.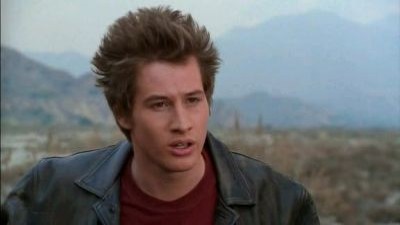 #19 - Pilot 8.04
Season 1 - Episode 1
Liz Parker learns Max Evans' out-of-this-world secret when he saves her life and must rely on her to safeguard his secret as an orphaned extraterrestrial.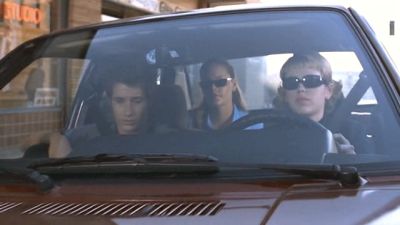 #20 - Blood Brother 8.04
Season 1 - Episode 8
Max is injured in a car accident and Liz pressures Alex to help protect him from medical procedures that could expose his identity by providing blood samples to replace Max's.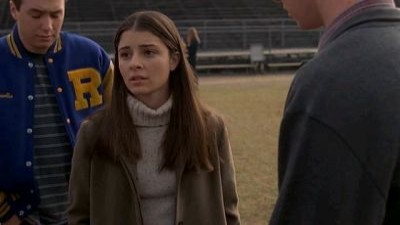 #21 - Cry Your Name 8.03
Season 2 - Episode 17
Jim Valenti breaks the news to the aliens and their friends that Alex was killed in a suspicious car accident. Max attempts to revive the already dead Alex, but sadly cannot. The gang must then deal with their overwhelming grief over losing their beloved friend. When the investigation into the car accident leads Valenti and Max to believe that Alex committed suicide by deliberately driving his car into the oncoming path of a truck, Liz blows up and refuses to believe it. Liz begins investigating on her own, finding a photo of Alex and his Swedish girlfriend defaced literally with Alex's head missing. But the weirdest clues are the passage from a Robert Frost poem and the credit card slip that Alex signed just before his death, the strange part: he signed it 11100100100111011001.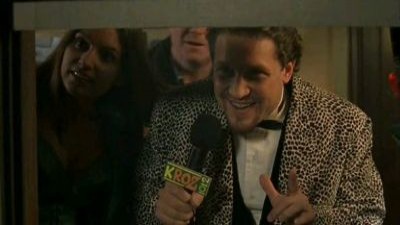 #22 - Blind Date 8.03
Season 1 - Episode 14
Maria enters Liz in a blind date contest; Max and Kyle commiserate about their shared feelings for Liz; Michael and Isabel send a signal to the fourth alien.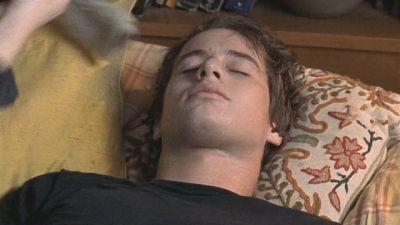 #23 - The Balance 8.03
Season 1 - Episode 10
While at the reservation Micael ends up in an alarming hallucinatory state and the others must band together to save his life.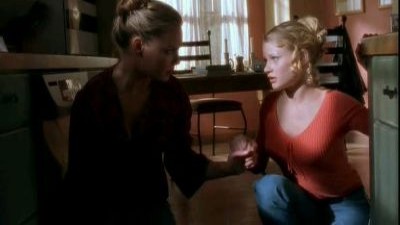 #24 - Four Square 8.03
Season 1 - Episode 19
Harding finds the video camera hidden in his house and gives it to Valenti. The lawman then tells Max that his safety depends upon his willingness to share information. Meanwhile, Tess reveals a personal secret to Isabel.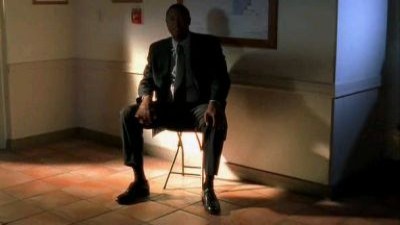 #25 - Monsters 8.02
Season 1 - Episode 3
Isabel is concerned about Maria's nervous reactions to Sheriff Valenti, so she invades one of Maria's dreams to determine whether she can keep the aliens' secret.