Rocko's Modern Life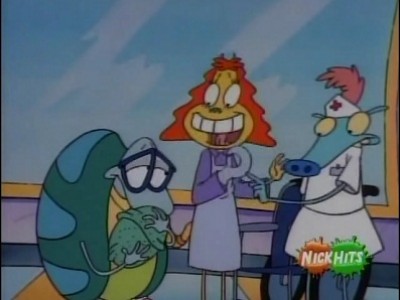 #1 - From Here to Maternity
Season 4 - Episode 4
Rocko, Heffer and Filburt are arrested during a raid on an Easter Bunny ring while caring for Filburt and Dr. Hutchinson's egg.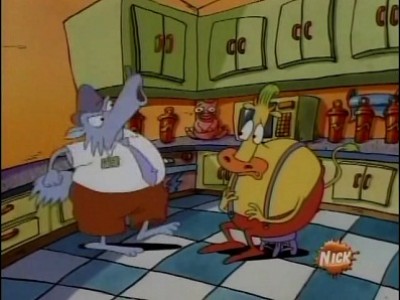 #2 - Uniform Behavior 9.33
Season 2 - Episode 15
Heffer becomes a security guard and finds it isn't all he expected it to be, in fact, it's quite scary.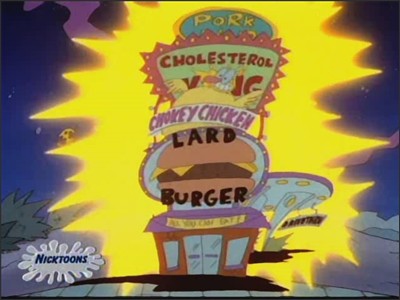 #3 - Born to Spawn 9.25
Season 2 - Episode 14
Filburt comes of age and must go to the islands to spawn. He doesn't want to, for fear of growing up. Filburt cannot resist his urges and finds that growing up isn't so bad.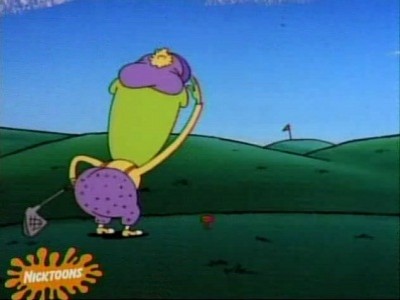 #4 - Teed Off 9.25
Season 4 - Episode 6
Heffer helps Mr. Bighead win a golf game that has been rigged in Mr. Dupette's favor.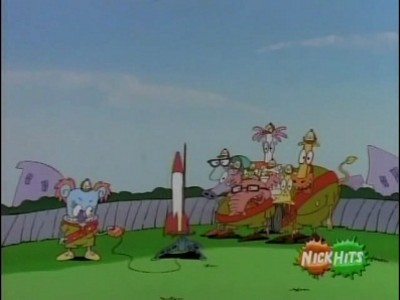 #5 - Belch of Destiny 9.20
Season 3 - Episode 2
When Heffer discover his talent of burping, he goes to the talent show. He wins, with the prize being a trip to Astro-Camp in outer space, but Heffer's dad won't let him go, since he thinks that burping his way to Astro-Camp is ridiculous.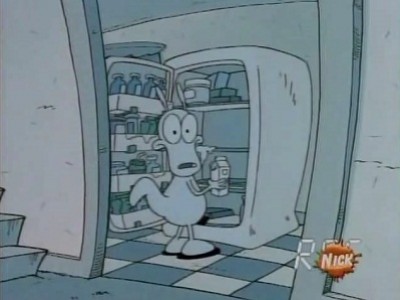 #6 - Camera Shy 9.20
Season 3 - Episode 8
While helping Rocko make a video for his parents, Heffer and Filburt shoot footage of Rocko sleepwalking naked. When they give the footage to the Chameleon Brothers for editing, they edit together an Art-House video centering on Rocko's nakedness.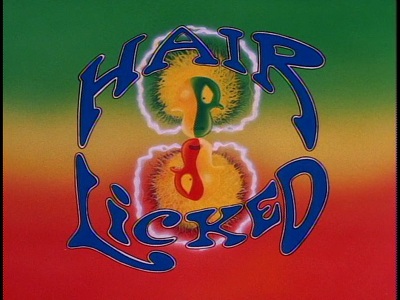 #7 - Hair Licked 9.00
Season 2 - Episode 16
Rocko is getting his picture taken for the O-Town newspaper. Unfortunately, it's a bad hair day and he needs help.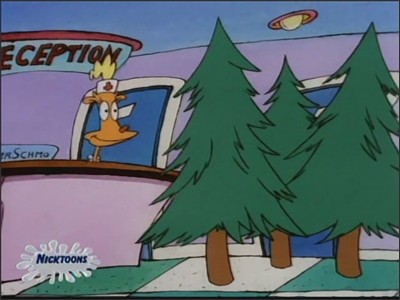 #8 - Snowballs 9.00
Season 2 - Episode 20
Rocko has to deliver comic books over the snowy mountain. Heffer and Rocko decide to spend the extra time (and money) doing a little skiing.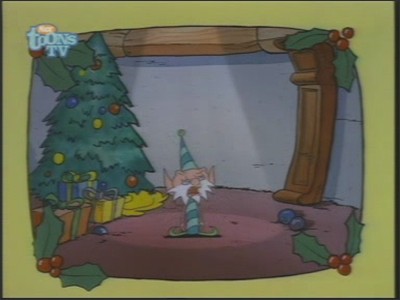 #9 - Rocko's Modern Christmas 9.00
Season 2 - Episode 10
The Elves move in next door to Rocko. Rocko invites everyone, including the Elves, to Rocko's Christmas party. When Ed Bighead spreads a nasty rumor about the Elves, nobody shows up.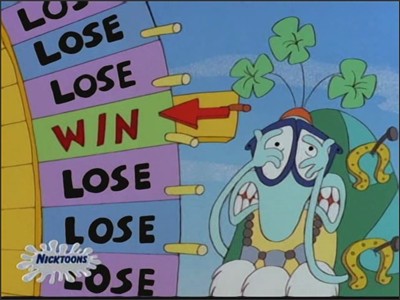 #10 - Fortune Cookie 9.00
Season 3 - Episode 15
Filburt, O-Town's newest Mr. Lucky, receives a horrible fortune and bad luck follows him everywhere.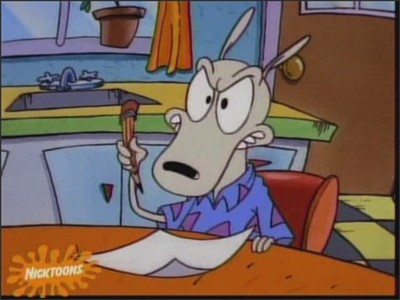 #11 - Ed Good, Rocko Bad 9.00
Season 4 - Episode 5
Rocko and Mr. Bighead run against each other for the office of Dog Catcher.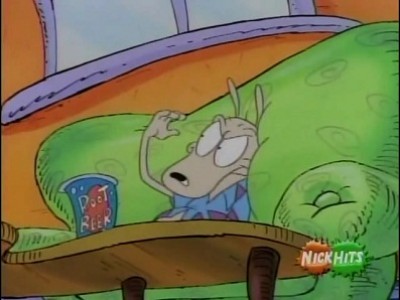 #12 - Tooth and Nail
Season 3 - Episode 18
Rocko is forced to confront his nail-biting problem.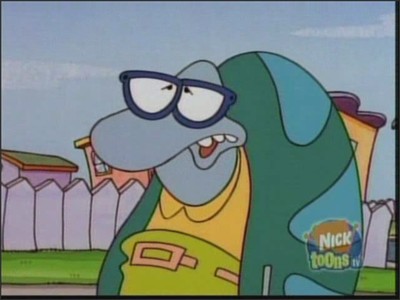 #13 - The High-Five of Doom 9.00
Season 4 - Episode 15
Rocko and Heffer think that Filburt is an alien who vaporizes Earthlings by high-fiving them.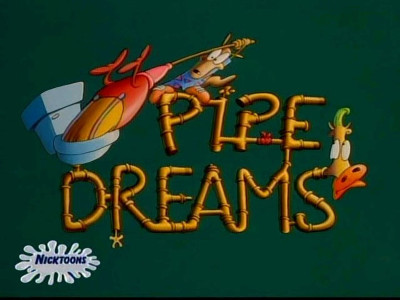 #14 - Pipe Dreams
Season 2 - Episode 4
Rocko's plumbing is all clogged up, thanks to Heffer. They call a plumber, but it is much too expensive. They try to fix it themselves and that's when they find what the problem is.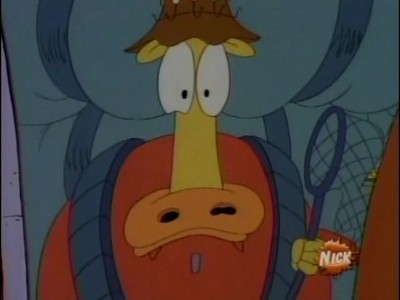 #15 - Day of the Flecko 9.00
Season 2 - Episode 19
A pesky bug (the flecko) tries to keep Rocko awake.
#16 - Fish-N-Chumps
Season 3 - Episode 7
Rocko, Heffer, and Filburt experience bad luck on a fishing trip -- including a pair of fish ""fishermen"" who try to bait the trio.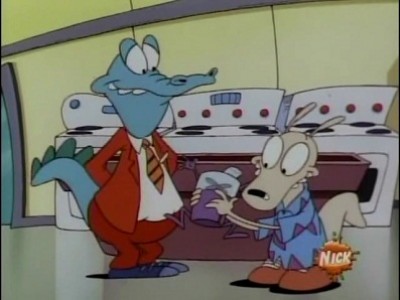 #17 - Fatal Contraption 9.00
Season 3 - Episode 25
Rocko's food processing purchase wreaks havoc with his life.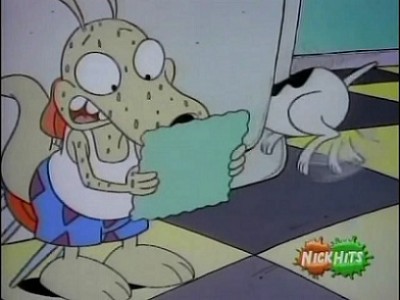 #18 - Sand In Your Navel
Season 1 - Episode 18
Rocko and Spunky take a trip to the beach, in order to avoid a day of brutal heat.
#19 - Cruisin' 9.00
Season 2 - Episode 13
A.) Rocko and Heffer get stuck on a senior citizen cruise with Heffer's Grandpa. After a trip through the Bermuda Triangle they learn what it's like to be old and have a new founded respect for the aged.
#20 - Scrubbin' Down Under 9.00
Season 3 - Episode 23
Rocko's hygiene is under scrutiny after his ""spinach tooth"" is revealed nationwide.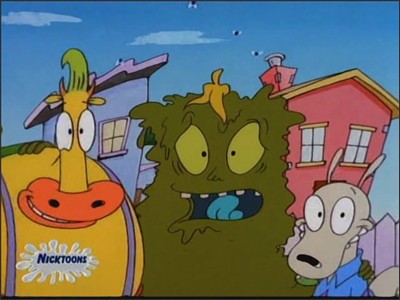 #21 - Zanzibar! 9.00
Season 3 - Episode 24
O-Town begins a massive musical and most incredible recycling campaign.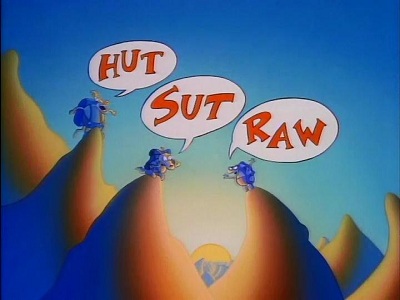 #22 - Hut Sut Raw
Season 2 - Episode 11
Rocko, Filburt, and Heffer go camping.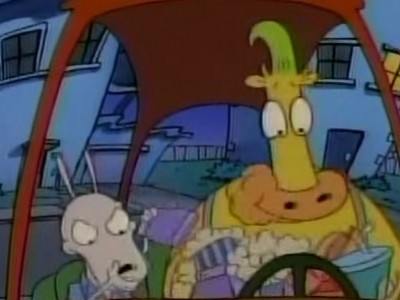 #23 - Popcorn Pandemonium
Season 1 - Episode 14
Rocko would love to be able to go to a drive-in movie, but it looks like he'll have to settle for the huge matinee complex at the mall. He and Heffer go there, and experience first-hand the ""modern movie-going experience"".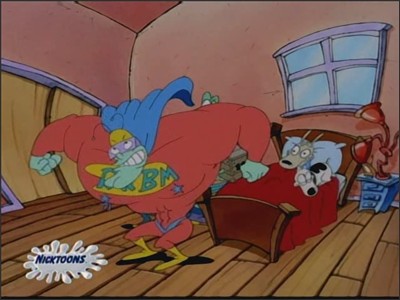 #24 - Short Story 9.00
Season 2 - Episode 22
Rocko feels very short until he does something very big.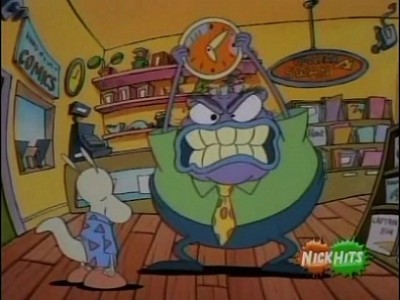 #25 - Commuted Sentence
Season 2 - Episode 9
Rocko's car gets impounded and he has to rely on public transportation to get to work.